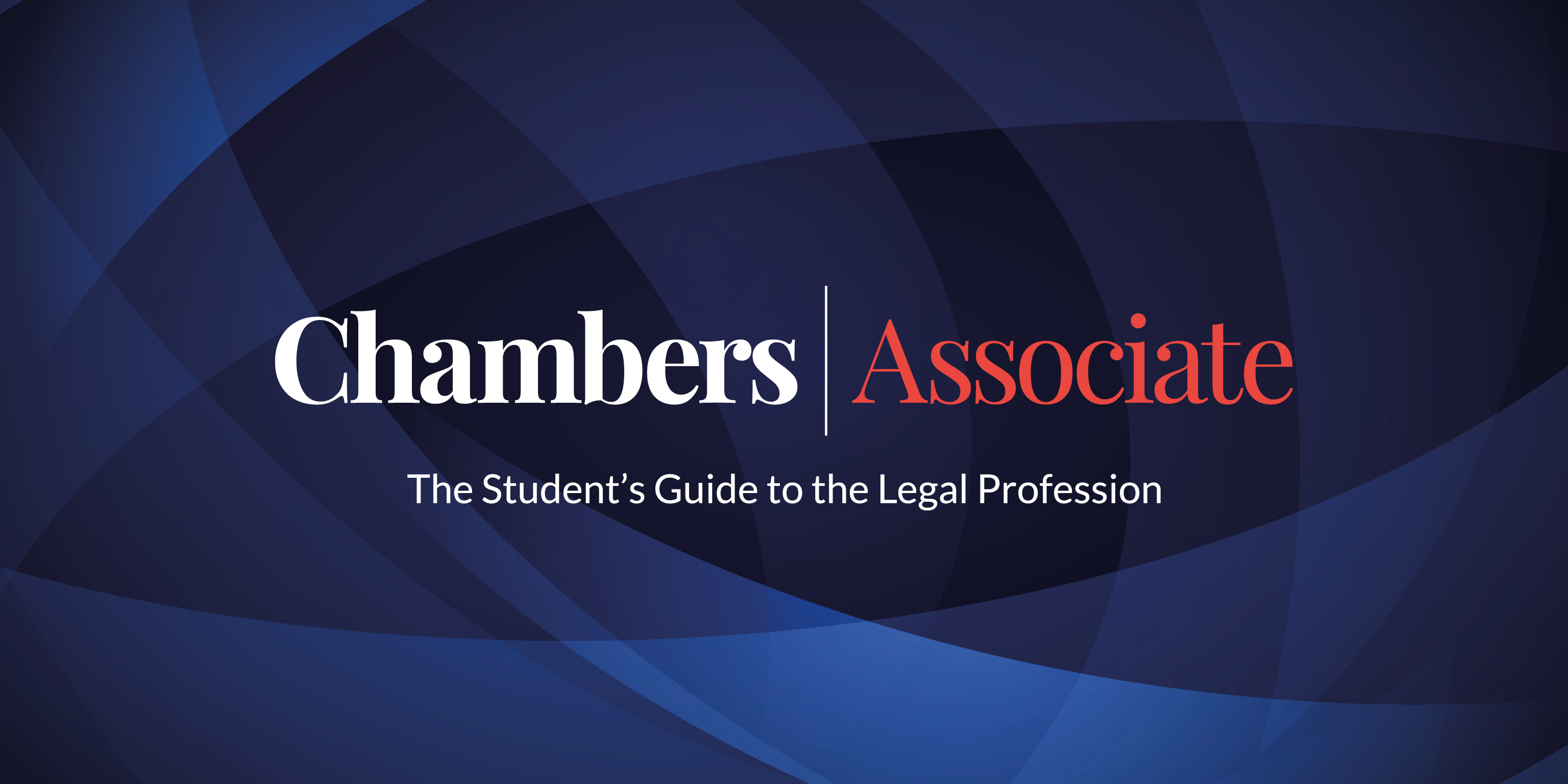 Planning a successful career in law is complicated. The Chambers Associate guide exists to make this easier for you.
At every stage in your career planning, the decisions you make should always be based on sound research.

This short guide helps you focus and get the most out of our resources. We've stripped away the fat and reduced your job to four steps.
---
STEP 1: What kind of lawyer do you want to be?
What are they? We interviewed leading lawyers from each of the main practice areas. They provide an overview of what they do. Skadden's M&A lawyers, for example, thought we should know that "in the height of a transaction, the M&A team's role exists somewhere between emergency room triage and a good game of whack-a-mole."

Why use them? Reading these will give you a feel for what your job might end up being like, and whether you can hack it. They're full of useful insights like: "If your eyes glaze over when reading a detailed technical or cost proposal, this is not the area for you" – a top government lawyer at Hogan Lovells.
Where? All key practice areas are listed here.
---
STEP 2: Narrowing the field
Chambers USA and Chambers Global rankings
What are they? Our parent company, Chambers and Partners, is the authority on researching and ranking law firms around the world. Say you want to view the top firms practising political law in the US – you can.
Why use them? It's the most efficient way of shortlisting firms by city and the practice areas you're interested in. The site ranks firms and lawyers by every practice area in every significant legal market, and gives an idea of the type of work each office does.
Where? Chambers USA is the most immediately relevant, and, if international work is important to you. check out the US rankings in the Chambers Global guide.
What are they? We compile vital data on firms – salaries, attorney numbers, diversity percentages etc. – and put them into a comparison table.
Why use them? Using the tools on the page, you can rank firms by certain characteristics, immediately ruling out firms that don't fit what you're looking for.
Where? Follow this link and select the firms you want to compare. We analyse more data from our homepage too, in case you want to pick a firm by partner-associate leverage, for example. 
---
STEP 3: The Shortlist
What is it? The Inside View is the heart of our guide. It gives you a behind-the-scenes look at the lives of junior associates, examining firms' culture, work and training opportunities, office environments, diversity, hours culture and pro bono. 
Why use it? Reading these will help you to see if you're a good match for the firms you've selected so far. Ask yourself: does this firm offer me what I want? Will I fit in? What will my life actually be like?
Where? Simply select a firm from the menu on the homepage, read away, and get a feel for the firm.
Managing partner interviews
What are they? As part of our research for the Inside View, we also speak to firms' managing partners.
Why use them? Read these to get an idea of what the firm wants to achieve and where its priorities lie. Could you be part of this firm's future? Do your aspirations match this firm's?
Where? Find them under the 'Bonus Features' tab on each firm's page.
What are they? Our survey highlights how associates rate their own firm in satisfaction, benefits & lifestyle, pro bono and diversity. The firms we list are those showing excellent performance.
Why use them? Use this in conjunction with the Inside View and you'll get an idea of whether the firm is simply a cut-throat business, or if it takes a more holistic, pastoral approach.
Where? Just follow these links: Most Satisfied, Benefits & Lifestyle, Pro bono, Diversity.
---
STEP 4 – Prepare

Why? The Inside View is designed to help you prepare for interview. To know how a firm works and to imagine yourself there will take you far. Your knowledge and enthusiasm come across naturally, and it's clear to a recruiter why you want to be there, and your likelihood of getting a call-back interview skyrockets.
Where? Search firms from our homepage.
Get Hired
What is it? We speak to firms' current associates and interview the hiring partners to learn how to pass interview. 
Where? Find these under the Bonus Features tab next to our law firm reviews.
Learn about the BigLaw hiring process
This needs no explanation. Just look under the 'Where to start' tab. We've got pages on OCI interviews, recruitment trends, clerkships, getting a SCOTUS clerkship and whether to join the law review.