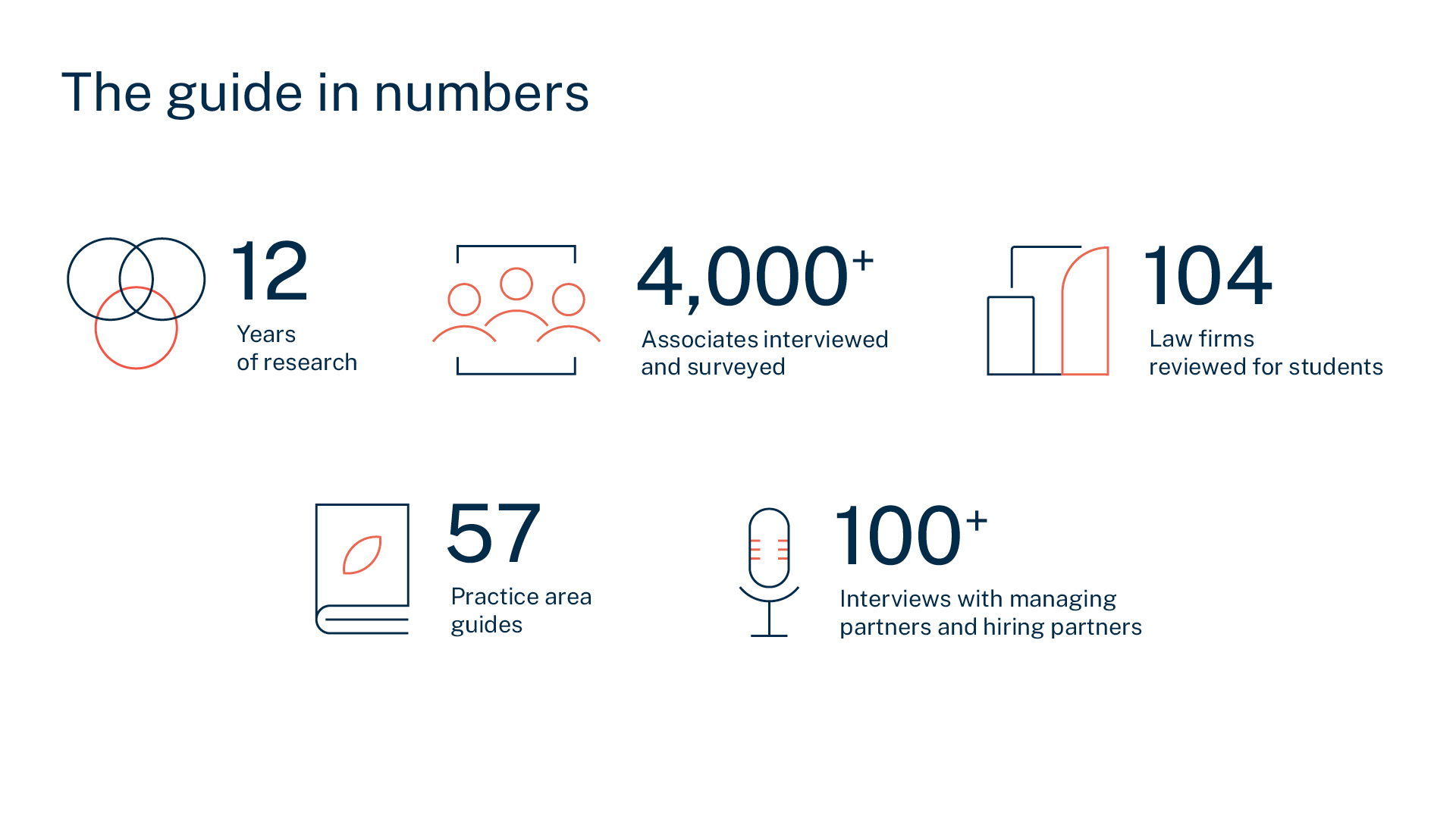 The editors of Chambers Associate 2021 discuss the year's research
June 2021
In one of the most challenging years the legal profession has faced in living memory, we've observed how the leading law firms and lawyers have responded. The pandemic affected every aspect of law firm life, from clients' concerns and expectations, to management's commercial strategy, to the impact on the individual. We assess all of this change throughout the guide.
Editor Antony Cooke discussing the legal recruitment market in 2021: listen >
New in the guide this summer
New reviews of over 100 leading law firms. Through interviews and research with junior associates, we analyze associate life and career opportunities. We go deep into culture and working life to help students select the right firms and prepare for interview. 
From the thousands of lawyer interviews and surveys we conduct, we get a vivid picture of life in every practice area. These guides help you make the right career choices, and narrow your shortlist of firms in the right way. 
This exhaustive collection of data helps you compare firms on what matters to you.
We assess law firms on the seven key areas of associate life. New to the rankings this year is our Covis-19 response top 25. 
Bringing together the latest data and insights from industry leaders, we offer students a window on the legal profession at this decisive moment in history. 
The uniquely pressured legal economy puts strains on some strands of society more than others. We assess the progress the industry is making from listening to leaders and crunching the latest data.
Location has a transformative impact on the associate. Career prospects, clients, working hours and mentoring all vary. We take a tour around the key legal markets in the US, learning from local experts and providing the data to understand the local markets. 
There's a lot to take on board as you enter the legal profession. We break it down into the broad trends shaping the law.