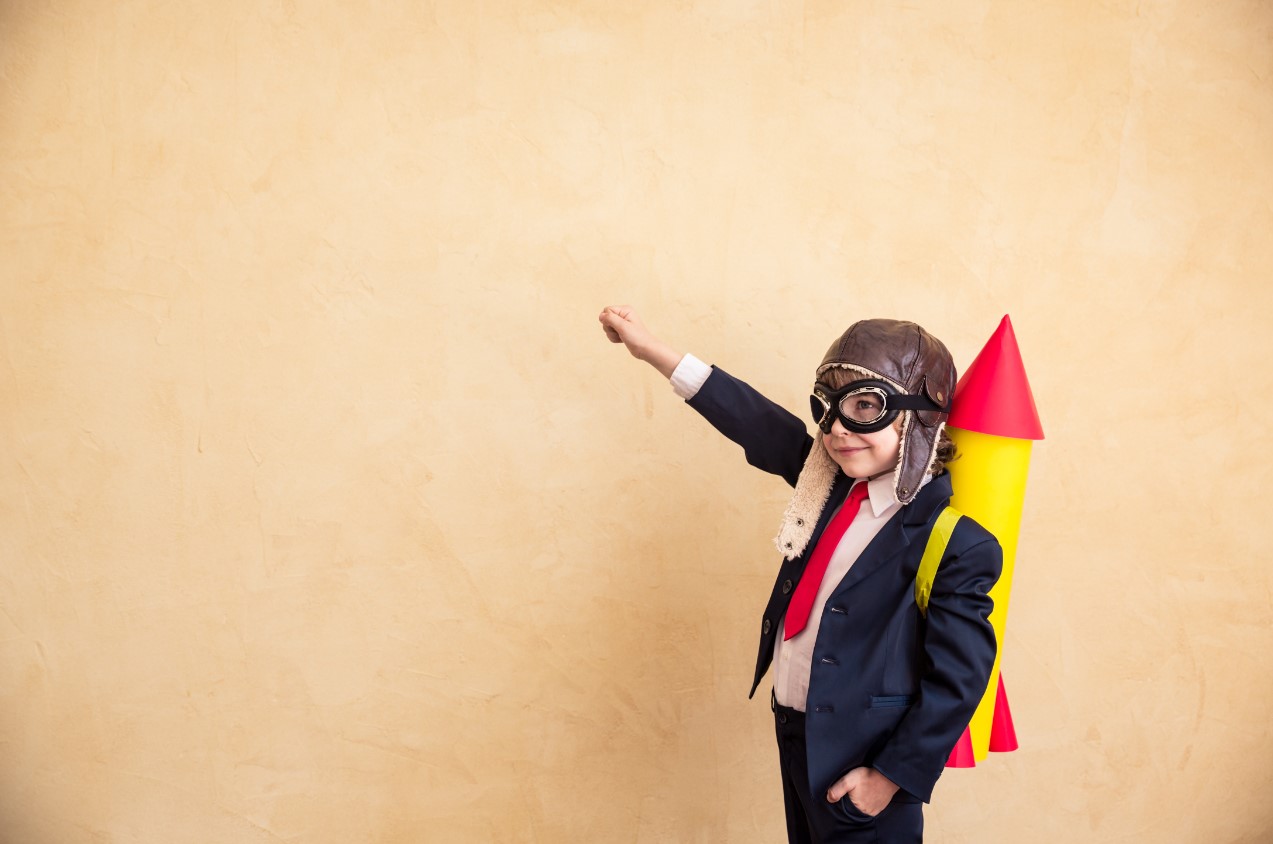 Three partners share their advice on how to go far on the path to partnership.
When did you realize you wanted to make partner? How early on in your career do you need to be thinking about making partner?
Anne Barret: I didn't think much about making partner until one of my mentors told me "you can be a partner here." Even then, it was not at the forefront of my mind. Early on in my career I was told that no matter what direction I chose to take my career, I should make sure I was working toward affording myself the opportunity to stay and be a partner, if that was something I possibly wanted to do. I think that was great advice – work towards getting to the next level even if you aren't sure where you will want to ultimately commit and you will have more options.
"Work towards getting to the next level even if you aren't sure where you will want to ultimately commit."
Andrew Mordkoff: My path to partnership was somewhat unique. I began my career at Willkie as a paralegal in the bankruptcy/restructuring group – and I never left. This was my first job out of college and offered me a front-row seat into the inner workings of a major law firm. The experience motivated me to go to law school and return to Willkie as a summer associate. When I came back full-time, I rejoined the bankruptcy/restructuring group and I picked up right where I left off. The paralegal experience helped solidify early on my desire to pursue a long-term career at Willkie.
Choosing a practice area that was a good fit also helped me take the long view. The main attraction was the group's makeup – I've known most of the partners in the group since I started as a paralegal nearly 15 years ago. I also really enjoyed the work. I played lacrosse in college and, to me, bankruptcy practice is much the same – just without a helmet. Fast paced, competitive, team-oriented, with lots of moving pieces. This interest, coupled with the strong relationships I formed within the group, helped keep me on course throughout the years.
Melanie Medina: I began my law career expecting to transition to the public sector within roughly four years. I did not even begin thinking about partnership until I was a fourth or fifth-year associate. So, I don't think it is necessary to start thinking about making partner early on. The main focus for juniors should be learning how to become an excellent attorney.
What extra steps do you need to take as a junior and/or mid-level associate to put yourself on the partnership track? 
AB: I think establishing strong working relationships with your colleagues inside and outside of your department is important. No one is an expert on all subject matters and we constantly need to lean on each other to present our best work. It is really beneficial to be part of a larger team. Clients come to us asking for our advice. Knowledge, experience and judgment are attributes and skills that the most successful partners at Willkie have really mastered.
MM: Don't be afraid to raise your hand for particular matters/projects, especially the more challenging and high-profile ones. Then, be prepared to deliver by becoming an "expert" in that matter.
How did you go about building your book of business?
AM: Potential sources of business are colleagues I've been speaking to on a daily basis since I started as a first-year associate: existing clients, investment bankers and other restructuring professionals, opposing counsel, former Willkie colleagues who have gone in-house, etc.
How does someone stand out from the crowd along the road to partnership?
AB: You need to own the deal no matter what level. If you are a junior associate, then own that role, but make sure to ask questions and try to stay apprised of big-picture developments and issues. Show initiative when possible – attitude and effort can carry the day, particularly if you are not comfortable with the subject matter or process yet.
"The junior associates who stand out most to me are the ones who take full ownership of the matter."
AM: The junior associates who stand out most to me are the ones who take full ownership of the matter. This can take on multiple forms, but I think it's common for junior attorneys (myself included) to only focus on the specific tasks on their to-do list. Understanding how these specific tasks fit within the larger puzzle can not only lead to better work, but also make the work a lot more rewarding. It is easier said than done – especially as a junior associate when you're not on all the calls and don't yet have the experience to appreciate the big picture. Honing this skillset will ease the transition to becoming a senior associate (and ultimately partner) where you're constantly speaking with clients and opposing counsel, leading a larger team across several practice areas and are expected to have your arms around every aspect of the deal.
MM: Try to anticipate client needs as well as the needs of more senior attorneys on a matter. You will not always be told exactly what to do next, so being proactive and thinking through potential next steps and solutions can set you apart.
What were the defining moments of your career on the way up to making partner?
AB: For me, it has been a lot of very small victories over time that in the aggregate have helped build my confidence. Nearly every deal has an issue that takes some maneuvering. Working through each of those issues, big and small, has been challenging and a learning process each time.
AM: There are certain moments that stick out, such as the first deal I was tapped to lead as a senior associate or the Momentive bankruptcy case where Willkie secured a landmark victory that was litigated all the way up to the Second Circuit Court of Appeals. But perhaps my most memorable assignment at Willkie was my first one. Willkie was representing a giant steel company that filed for bankruptcy. Just weeks after passing the bar exam, I traveled to Ohio by myself to conduct diligence and meet with the management team to coach them through the chapter 11 process. I was tossed into the deep end right away. The experience turned out to be very rewarding and a real confidence booster.
"Having a support system that understands the need to be flexible has been important for me."
MM: I don't know if there was a particular defining "moment," but I have had the opportunity to work on a few very intense – but rewarding and fun – matters along the way. I've tried to embrace these as learning opportunities and to push myself to grow.
If you hadn't pursued the partner track, what career would you have taken in another life?
AB: In college I majored in history and after college I coached tennis at my high school, while studying for the LSATs. I think if life went another way, teaching history and coaching would have been a nice path.
AM: Hard to say since Willkie is the only place I've ever worked. Maybe I'd still be a paralegal!
What type of support (both internally and externally) do you need to make partner at any firm?
AB: Internally, you need to have a crew who will keep you upbeat, pick up your slack, support your professional and personal development and celebrate your victories with you. Being able to pick up the phone and call a colleague or go for coffee to talk through any issue has been reassuring. Externally, having a family and group of friends that understand you cannot always control your own time is key. Having a support system that understands the need to be flexible has been important for me.
AM: Internally, mentors have played a big part for me. I can't remember a day since I started that I didn't go into a colleague's office to ask a question, bounce off an idea, or just blow off some steam for a few minutes (which usually involves throwing around a football with Paul Shalhoub in his office). I also really enjoyed participating on committees and recruiting for the firm – things that made Willkie mean a lot more to me than just an employer. Externally, my family has been a great support system – encouraging me throughout the process and understanding when I had to cancel plans last minute for work commitments.
"With respect to the partnership process itself, you do need strong sponsors – other partners who will go to bat for you."
MM: With respect to the partnership process itself, you do need strong sponsors – other partners who will go to bat for you. More generally, law firm life can be tough, but great co-workers make all the difference.
What have been the greatest challenges you've faced on this journey?
AB: The remote environment has been difficult. I have found it is harder to lead a team over the phone/ on Zoom and much harder to train the more junior associates. The everyday casual discussion now has to be planned. One of the best parts of my job is coming to work every day to see my co-workers. While we still make an effort to do frequent virtual meetings, it is not as impactful or effective as being in the same room. We have a phenomenal firm culture and I hope that the junior attorneys get to experience that in person soon.
Are there extra measures that need to be put in place by firms to help women become partner?
AB: Firms have recognized the importance of promoting women and diverse candidates to partnership positions and are actively following through with promotions. Two of my closest friends (female) at the firm made it a few years ahead of me in our department. Learning from their respective experiences has been invaluable and I constantly approach them for advice. I hope to be the same for colleagues who are junior to me. Seeing firsthand that it is not only possible, but is encouraged and a priority, was reassuring.
What's the best advice you've been given about how to make partner?
AB: From day one, I was told to write every email and complete every task as if it was going to be sent directly to the head of the firm. While I certainly wasn't able to follow through with that practice, it did instill the importance of not relying on someone above me to "fix" the parts of my work I could have handled on my own.
AM: Treat every assignment as if it were being filed with the court or sent directly to a client. In other words, an assignment shouldn't simply be passed up the chain for a senior attorney to complete the task for you. This goes to simple things like making sure there are no typos, but also trying to anticipate follow-ups or run-down ancillary diligence/ research questions. Being proactive and attempting to bottom out as many issues as possible – while, of course, asking questions along the way and leveraging the experience of the more senior attorneys – was important advice that always stuck with me.
MM: Timing can be everything.
Do you ever doubt yourself?
AB: Often.
AM: Of course. The job can be challenging, and it can feel like a long road to make partner. However, these challenges made me work harder and realize how committed I was to Willkie and making partner here.
MM: Absolutely!
---