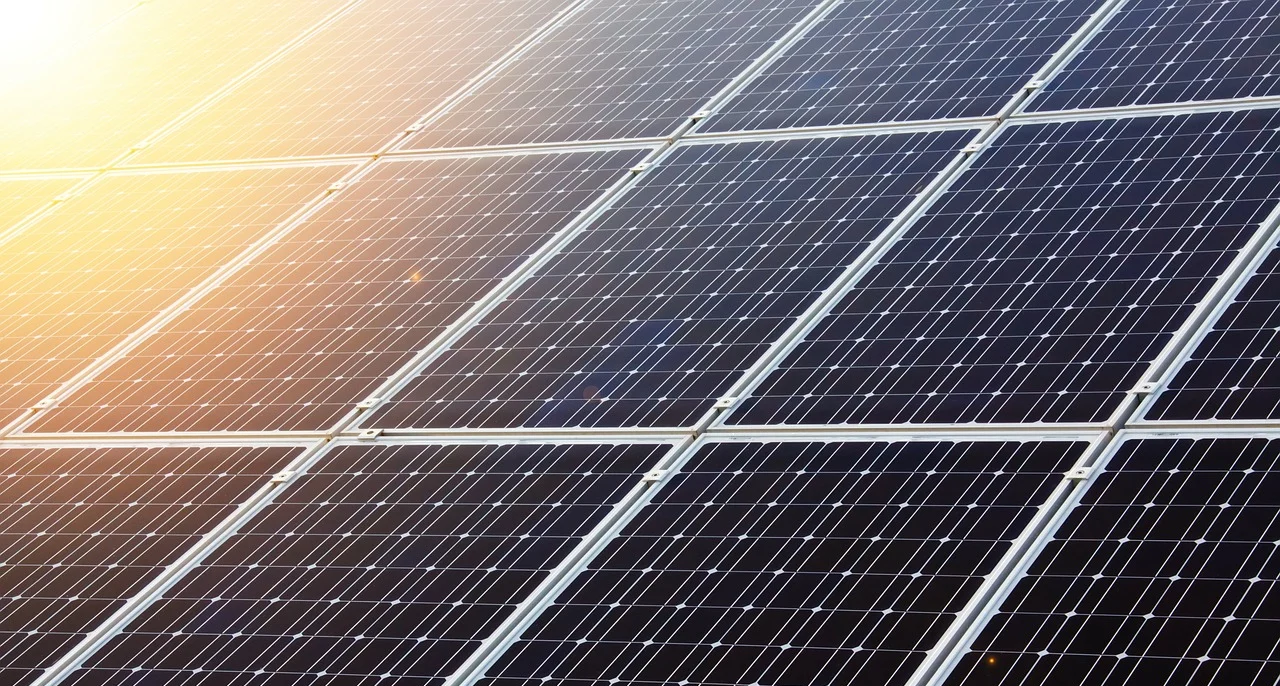 If you're looking to practice law at a high level and help save the planet at the same time, renewable energy might be the area for you. The team at V&E explain what this kind of work involves and how to get a piece of the renewables action...
Can you give a brief description of what the energy transactions & projects ("ETP") group at Vinson & Elkins does?
Kaam Sahely, partner: The ETP group is very broad given how large the firm's footprint is in the energy area. The group includes all of V&E's project development lawyers, project finance lawyers, renewables lawyers (both on the deal side, M&A, joint ventures, and tax equity), and also our traditional hydrocarbon lawyers (oil and gas upstream, midstream, downstream, and LNG), as well as infrastructure, including both energy and non-energy infrastructure. One of the big projects we've been working on for a few years is the high-speed rail project down in Houston.
Danielle Patterson, partner: Right now, we're seeing a lot of investment in the infrastructure space and particularly renewables and power projects.  The way I describe what we do in particular is that it's sort of where M&A meets private equity meets project development meets project finance. One needs to have an understanding of how all of those transactions work together before any given renewable deal or energy focused deal. 
Lauren Davies, counsel: When you start as a junior lawyer, you could be doing transactions that involve M&A, joint ventures, project development, construction, sale and supply arrangements, financing, equity investment, environmental work or other types of transactions within the energy space. We practice in a variety of sectors; oil and gas, renewables, infrastructure and the list goes on. As your career develops, you become more specialized so, for example, you may focus on the M&A side of the ETP group or you may become an expert in project development and financing, and within those disciplines you could focus on certain elements of the energy sector such as renewables and clean energy. Energy is at the core of V&E and we are regularly ranked as the world's leading energy law firm. Our ETP practice is really at the heart of what the firm does, giving us the opportunity to work regularly with other groups within the firm such as the tax, M&A or our disputes teams.
Stephanie Coco, senior associate: The energy transactions and projects group is our broader energy group so renewables are part of what the group does, but we also do the full gamut of energy work, whether it's upstream, midstream, project development, etc. In the renewables space, we've seen a lot of buying and selling of renewable asset portfolios over the past couple of years. We've also done a lot of work for development type companies when they're developing renewables projects or doing construction arrangements for those projects. Recently we've had a number of our traditional energy clients who we've always represented in the oil and gas space starting to branch out into renewables as well. So, we've been doing their initial stage development work.
Mary Alexander, counsel: In the US renewable space, there are tax credits available for many different types of projects.  The most utilized credits are those for wind and solar.  The tax group and the energy transactions and projects group represent clients involved in these projects from the beginning development stages all the way through to completion and operation.  We've also represented clients in dispositions and acquisitions of operating projects.  We help clients address the tax issues that are relevant to the particular stage of the transaction and anticipate issues that may arise in a later stage. We frequently represent clients acquiring projects that are in early phases of development and, from a tax perspective, we must determine if the projects our clients are acquiring will be eligible for the anticipated tax credits associated with the applicable project so that our client gets the most value out of the projects as possible.
What are the main responsibilities of a partner working in the energy transactions & projects sector?
KS: This depends on the partner. For example, I run the practice and cover the projects, renewables and project finance areas. Partners generate the clients and make sure that we're doing the work for our clients by staffing deals correctly and training our associates to make sure they get a good spread of work across the different parts of the group. We spend a lot of time making sure our first, second and third years are getting good experience across all the different areas that I mentioned previously.
DP: We're involved from day one with structuring for the transaction, upper-tier structuring for the form of the client's investment, we're working on the term sheet, we're working on due diligence. Of course all of that is working across disciplines so we're going to be highly reliant on working with our tax team, particularly in the renewable energy space. We've got our tax equity partners and we're working with the environmental and regulatory folks, securities, finance, all of that to really put the deal together. We're generally quarterbacking the deal, so we'll be heavily involved in leading the contract drafting, negotiation, and execution. A lot of our deals, whether it's an M&A deal or a project development deal, we have a lot of ongoing and repeat work from any kind of particular investment. Sometimes it's the ongoing implementations and monitoring, or we may help clients structure initial investments and they might have a lot of repeat investments that we'll keep working on with them.
What are the main responsibilities of counsel working in the energy transactions & projects sector?
LD: From a deal perspective, the role of a counsel can be similar to the role of a partner. As counsel, on a very high level you would be expected to lead deals as well as manage the internal team. At the beginning of a transaction, you would try and establish what the clients' objectives and needs are. It will be your responsibility, along with the partner on the transaction, to make sure that the clients' objectives are being met. From an internal perspective, counsels spend a lot of time ensuring the deals are staffed appropriately, managing and overseeing the associates and trainees on the deal, and ensuring proper delegation. A counsel would also be responsible for communicating with the client, with the lawyers on the opposite side of the deal and, if it is a cross border transaction, which it often is, we will be responsible for liaising with the relevant local counsel. The partners have a huge amount of responsibility and don't always have as much resource to give internally, so they look to the counsel to help them in mentoring and teaching the team. 
MA: I think first and foremost is understanding your client's goals in a particular transaction and understanding the space that they're in. Then it's looking at the different documentation that's necessary to effectuate a transaction and making sure that you know you've got all the protections in place that your client needs. A counsel is often the client's point person for a transaction and you have to fully understand the business deal to make sure you can appropriately respond to client questions, advise the associates doing diligence, research and marking up agreements, and keep the partners on the transaction informed as to the material issues.
What are the main responsibilities of a senior/junior associate?
SC: As a senior associate, we're given a lot of responsibility and autonomy. We're responsible for all the drafting of the transaction documents and your deal management type tasks.  Frequently we have a very active role in the negotiations and have lots of client contact. We play the legal advisor role for our clients, but because we do have such a depth of knowledge in the industry, the clients view us as more than just legal advisors. They really value our input on market standard commercial positions and frequently ask us what we've seen on key points.
Michael Zarcaro, associate: Probably a lot of the same responsibilities that a general corporate attorney would have, but I think our clients really look for us to have more asset specific knowledge.  We're given a lot of open drafting responsibilities, even at the more junior associate level, than what you might come across in a more generalist corporate practice group, in part due to the more bespoke nature of our work with the uniqueness of the transactions that we work on. 
What qualities are needed for a lawyer to excel in the renewable energy space?
KS: You have to believe that reducing carbon in the environment is the right thing to do, and the more interested you are in that piece of it the better you'll do because you have more passion for the work, for the cause, and then you can really dig into the project and see what's happening.
DP: First and foremost, you need to be a really solid lawyer. You've got to have the legal expertise, drafting skills, legal analysis, and negotiation skills that every lawyer needs. I think what makes what we do so interesting and so rewarding is that you really learn a lot about the industry. You need to understand how these projects work and you need to understand all the pieces of the puzzle; how does the project get built? Has it become operational? How and when did they get financing and come online? For me really you feel like you're a small part of the energy industry and right now I think we're in a critical time where we're really seeing a transition in the energy space.
LD: The renewable energy sector is a very exciting area at the moment. Many of the components of a renewables transaction are consistent with other deals that you may have worked on, so you need to be able to recognize and understand the key principles that would apply to any energy deal but make sure that you have the necessary skillset to understand the renewables sector (in particular to understand the evolving regulations and typical deal structures for that sector). It's about keeping your eyes open and being sensitive to the clients' needs as well as being sensitive and passionate about the environment and the clean energy transition.
MZ: Having a little bit of a willingness to go out and learn on your own. It's important to have some initiative to learn about the commercial and maybe even technical aspects of the industry because for a lot of new attorneys coming out of law school, that's something they aren't taught about, understandably.  
Where can a new associate expect to be in five years' time?
KS: It's probably around the third or fourth year when people tend to start focusing on certain areas, whereas the first three years we make sure associates do a whole range of work. Some people will focus on renewables work and project development, whereas others will be doing a lot more oil and gas, midstream work, M&A etc. Typically, overtime people tend to focus on two or three areas.
DP: What's great about V&E is that it is up to the associates how and when and where they want to specialize in any kind of area. It's not dictated by any timeline. There's no mandate, but because we work on such a wide range of transactions, you can try any and all of it, and as soon as you've found something that you really like, you can just start telling people this is what I want to do. You'll have a wide skill set, but then you'll be ready to focus it and about five years in is probably the time where that just naturally happens. There's no requirement; if you want to carry on doing it all, you can, and if you love project development and you don't like M&A, then you can just be a project development lawyer your whole career.
SC: When you start out as a junior associate, you're in a free market system and aren't tied to a specific partner or subspecialty. I would say typically it's in the third to fifth-year range when people figure out what area of work that they like. This happens organically overtime, and associates have the ability to direct their career path and specialty.
Who are some of the main players you interact with day-to-day?
KS: We service the large financial institutions that are big players in this space, such as, The Carlyle Group, Goldman Sachs, etc., and companies that operate in this space, such as, Chevron, which has funded some big gas projects, and New Fortress Energy, which is another big global gas player.
DP: It's really a broad range of clients. A lot of our clients are private equity funds, financial institutions, such as, The Carlyle Group, Apollo Global Management, Sixth Street, Goldman Sachs. We also represent portfolio companies or developers, owners, and operators of renewable projects. Anyone who's providing any kind of strategic financing to renewable projects. A lot of our clients who've traditionally been in the hydrocarbon space are shifting over to the renewables space, or, they're maintaining their position in the hydrocarbon space, but they're focused on finding ways to make their business more environmentally sustainable, and so we work with them on those efforts as well.
LD: The firm has a broad range of clients, including private equity sponsors, investors and banks, as well as international energy companies. The clients come to us as experts in the sector, in particular to bring market expertise and deal insights.
What impact is the current political/economic climate having on the market? 
KS: We're now seeing even more of an acceleration of activity in and around renewables and carbon capture and I think with the new administration we will see even more of that with the extension of the credits. There will be an acceleration of what was already a pretty strong trend towards more of this renewables work.
DP: I mean it's no secret that ESG concerns are having a huge impact in investments and so it is a key driver for people to focus in the renewables space and really being mandated by a lot LP's in the private equity space, and that's making it a really competitive environment in the renewable space. The bids are competitive, people are getting high returns on sales and it's really increasing and driving deal flow from a commercial perspective. I think people expect encouragement and incentives from the Biden administration and they've sort of been gearing up for that since even summer of last year where people were anticipating a Biden win and that just continued to fuel investments in this space, knowing that you'll have governmental support.
LD: It's such an exciting area of law to be working in at the moment. You can't open a newspaper without seeing references to the energy transition and to the buzzwords; environmental, social, and governance - "ESG". ESG and achieving carbon neutrality is the focus of so many market participants, whether it's lawyers, bankers, investors, stakeholders, the technology providers, consumers or governments. It's all embracing, and that's why it's so exciting.
SC: I would say it's pushing the shift to renewables along a bit quicker. My renewable deals over the past nine months or so are the ones that have gotten done. In other sectors, people are making decisions much more slowly and cautiously and aren't as eager to move, whereas on the renewables side, everyone is ready to jump in.
MZ: We've certainly seen a tremendous increase in interest and investing in the renewable space. Investors also have a lot of capital ready to deploy, especially in this industry, and there of course is just a lot of excitement generally about green energy in corporate and government circles.
MA: An extension was passed in December 2020 for some of the tax incentives that are available in the renewable space, including extensions to the tax credits available for wind, solar and carbon capture projects.  As the Biden administration's plan includes additional extensions to popular tax credits and direct pay options, we expect to see a large amount of legislative activity in this space over the next year.  The administration's commitment to renewable energy should also encourage investment in an area that has seen a huge boom in the last few years.
How does activity in the renewable energy space compare in a developed economy versus developing economies?
KS: Even in the US, for example, the market is pretty well established and pricing has become tighter on the PPA's, and that yields people who find those projects attractive. In the developing economies you can still get better PPA pricing and it's more attractive for investors, but there is a risk associated with that in terms of the legal regime. You have to make sure you understand permitting, construction costs, the operators etc. But in terms of the skills or hydrocarbons, it's a pretty similar trade off.
LD: As with any kind of energy deal, working on transactions in a developed jurisdiction will be different to working on deals involving a country that may not have the infrastructure or the regulations to develop at the same pace and on the same terms. I prefer working in the developing markets because you have to be more creative. In a developing markets transaction, in which you may be working alongside the government or its subsidiaries and opposite a third country investor and international financiers, ultimately all parties are seeking a successful deal that works for the country in the long term; so you get a bit more comradery but you may also face different kinds of challenges than you might in deals in more developed jurisdictions. Many developing markets are looking at the developed jurisdictions that have been more successful in their renewables and clean energy drives at the moment, for example the US and the EU.

How do you anticipate the market will evolve in the next 10 years?
KS: Wind is huge in Texas already so I believe we will continue to see a big build in solar, both commercial and residential, and the emerging technologies in and around storage and smart grids. This will include the ability to store power produced by renewable energy sources more efficiently, to dispatch it more efficiently and to use it more efficiently. I think these technologies will be pretty interesting, as well as seeing if we can make projects work where we capture and either sequester or use CO2 in more efficient ways.
DP: What's most interesting about this industry and what I feel highly confident about is that the types of deals I'm working on in 10 years in the renewables or clean tech space is going to be for some kind of technology that no one is talking about today. Right now, there's a lot of focus in the wind and solar space. I feel like we're at this critical point where the innovation is so quick and clients are calling us daily with new types of technologies that they're looking into and researching such as carbon capture, etc.
LD: I think a lot of the focus will be on the transition and ensuring that renewable energies really are sustainable for the long-term and at the necessary scale and cost. As well as renewables, I am really excited about the role that other clean energy sources will play; for example carbon capture and hydrogen are fairly hot at the moment. From my main practice perspective, I expect to see a lot more of these renewables and clean energy deals becoming project-financed, especially as the projects become less risky, through the development of proven technology and with the involvement of a wider range of financiers looking to ensure that they have a diversified portfolio. So I expect we'll see a big upkeep in the project finance sector as the renewable deals become more reliable. 
SC: I'm seeing more solar projects being developed as opposed to wind, and as I mentioned earlier, companies that have traditionally been oil and gas focused are starting to branch into the renewables sector. 
MA: I think one of the things that you'll see is more and more traditional energy players – that is companies that were in the oil and gas space – move into the renewable space. They are already active participants in developing solar projects or wind projects, and, in the last year, we've seen these companies express a lot of interest in the carbon capture tax credit as they are interested in reducing their carbon footprint in an economically efficient fashion. I think we will see carbon capture transactions take off as soon as the relevant players figure out how to best utilize the tax credits that are available. 
Do you anticipate massive expansion of the department internally to accommodate the growth of the market?
KS: I believe we would expect that with the kind of substantial growth that is currently happening. We're spending a lot of time recruiting into this department, including adding people laterally. So yes, I would be surprised if we're not up by 50% in the next 18 to 24 months.
DP: We've been in the renewables space for a long time and I don't know that people necessarily recognize that because they think of us as more in the oil and gas space. It's definitely a growing focus, but that being said, at the end of the day you need to be a good, solid lawyer so I can go and take one of the top-notch associates and teach him and her about the renewables industry and they can quickly become proficient in this area. So, I think it starts with just top notch lawyers which we have and then we are training and growing more of them to get into this space and there's certainly a lot of deal-flow.
What is the most interesting deal you have worked on?
DP: One of the most interesting ones I worked on recently was when I worked with a team here at V&E representing Apollo Global Management in an investment in what they called renewable royalties. That renewable royalty structure was really unique and I think what makes it even more interesting is I'm currently working with a couple other clients on "renewable royalties," but those structures look completely different than what we did for Apollo. There's just so much innovation, not just in the renewable technology, but also in how to invest in renewables.
LD: The most interesting thing I'm finding at the moment is working with the companies that historically would be doing fossil fuels, so oil and gas companies, and seeing them consider and develop their renewables strategies.  
SC: One of the great things about V&E is that all the deals are unique and interesting in their own way. I've worked on a number of deals where large private equity entities are acquiring stakes in large portfolios for their renewable assets and those deals are always interesting because you get to see how the business is actually running both from an operational and commercial perspective.  
What opportunities are unique to working at Vinson & Elkins?
KS: We've been advising clients in the energy space for over 100 years, and we have a fully built-out business in all the sub-practice areas you need, so V&E is sort of a one-stop shop. We have a pretty top-tier client base, so associates will be walking into a place that has been doing this type of work at the highest end for a long time, which I think is different from a lot of firms.
DP: The firm will give you as much rope and as much responsibility as you're willing to take on as soon as you're ready to take it on. We have a ton of deal flow so if you found something that you feel comfortable with, there are plenty of people here to train you. We're ready to listen to you and give you responsibility, obviously with the right levels of oversight. What I often find is I might have a second or third year who's really proficient in purchase and sale agreements, so I can get them lead drafting experience on a PSA, yet they've never worked on an LLC agreement, so they're going to be more like the junior associate when we work on an LLC agreement and that's okay.
LD: ETP is at the core of the firm and we really are natural leaders within the energy market. The quality of the lawyers and the workflow at V&E, as well as the ability to learn from market experts, will ensure that you can really develop as a lawyer. If you know that you want to work as an associate in an energy law firm, then you can't beat coming to V&E. Whilst we do other work at V&E, the true energy focus is something brilliant and, with the current energy transition and the political climate, it really is at the forefront of what's happening in the world at the moment, so to be at the heart of that is very exciting.
MZ: I think for a younger attorney, V&E provides a lot of opportunities to do a lot of different things early on in your career as well as the opportunity to learn on the fly and to really build up your skill base quickly.
What advice do you have for students interested in this area?
DP: I don't think you have to be an expert in renewables or an expert in the energy industry or really have any specific background. What I'm looking for are people that are interested and excited in this space and want to be a part of it.  I'm looking for critical thinking skills, problem solving skills and communication skills.
LD: Have an open mind. We see a lot about renewables and climate change, but we have to recognize that it is part of the transition and shift, so don't be discouraged if you are acting for an oil major because ultimately we are still helping in the energy transition and in the long-run you should be able to develop your practice within the clean energy and renewables sectors. If you're joining the ETP group then try and do some M&A, financing, and project development deals because they all interact a huge amount. Developing a broad range of skillsets will help you become a successful lawyer.
MA: Keep up to date with the news in the space. Articles that address what's driving investment, the concerns of the various players, and anticipated future issues are particularly helpful because they can help you understand the client's perspective and the economics and other considerations that are driving the deals. If your school has a class on the renewable energy sector, then you should attend that if you can, but it is not a prerequisite. The whole world is trying to figure out the best way to get to a more sustainable climate situation, and it's fun to work in a space where you know you're helping your clients and incrementally moving the needle in a more sustainable direction.