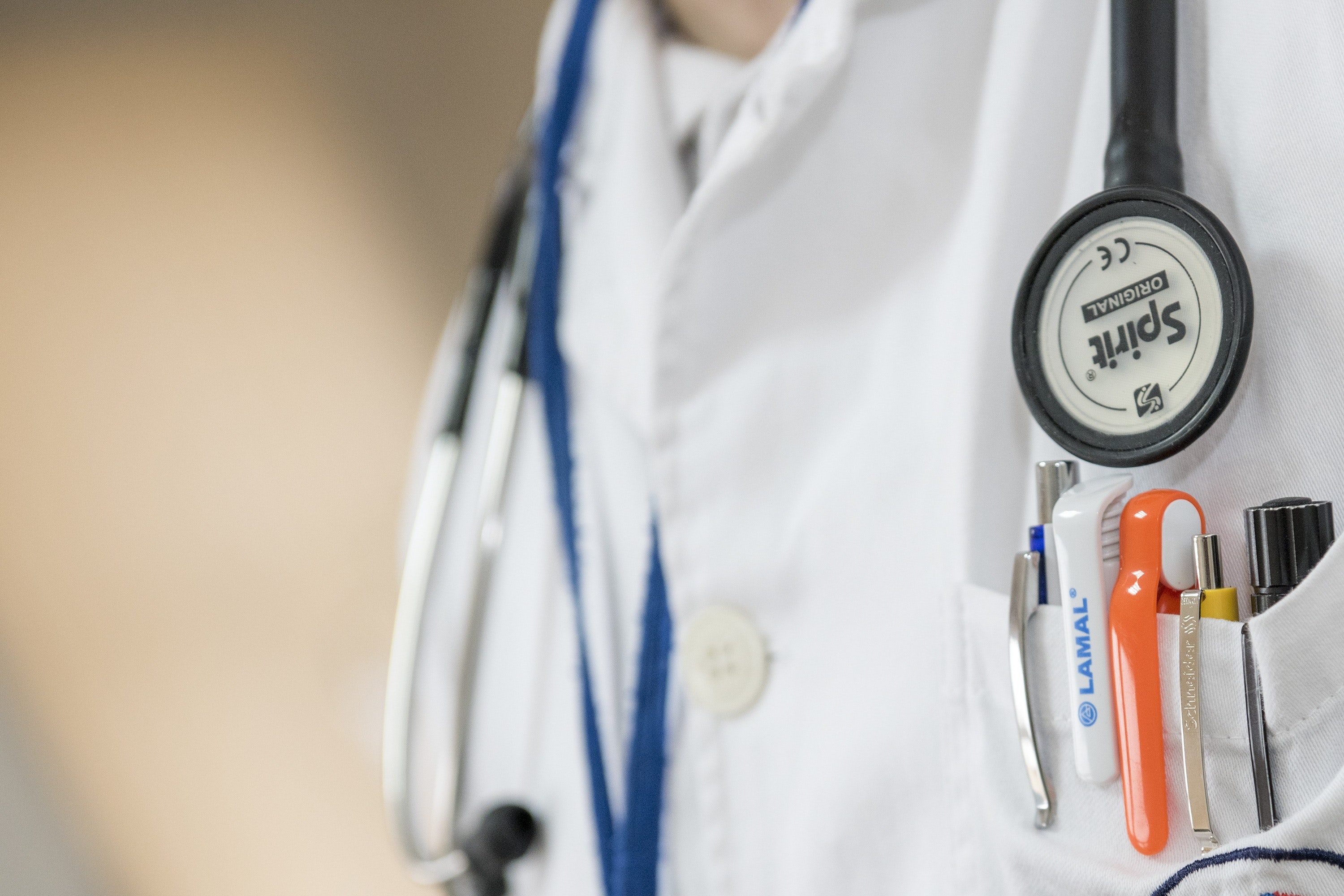 Based in Nashville – the nation's healthcare capital – Waller is one of the leading firms in the US for healthcare law. We caught up with a few of its seasoned attorneys to discover what it's like to become a lawyer in this broad and rapidly evolving area.
Chambers Associate: What is healthcare law?
J.D. Thomas, partner: Generally speaking, healthcare law covers the range of services that clients in the healthcare industry need which are specific or related to the unique business and regulatory issues of that industry. These include healthcare-related financial transactions, healthcare regulatory work, and litigation that involves healthcare rules and regulations.
John Haubenreich, partner: Practicing in healthcare law can mean anything from high-stakes litigation with the government; detailed analysis of real estate transactions; negotiating multimillion-dollar mergers and acquisitions; conducting sensitive and confidential internal investigations; securing trademarks, patents and copyrights; and more. Clients include hospitals, drug manufacturers, physician groups, insurance companies, individual doctors and other healthcare employees, products and software creators, and startups, among many others. The healthcare industry is so wide-ranging, and so highly regulated, that virtually any company or individual doing business will need legal advice and experienced representation, at many different points – and in many different contexts – during the course of their business.
Kim Harvey Looney, partner: Healthcare is a highly regulated area of the law, both from a federal and a state perspective. It encompasses multiple disciplines, including regulatory, transactional, litigation, real estate, employment, intellectual property, tax and more. Health law is constantly changing, and you'll need to keep up. Complex regulations impact every merger, acquisition, joint venture, finance and real estate transaction, and virtually every contractual arrangement. Healthcare attorneys must structure contracts and transactions with an unwavering eye toward the regulatory overlay. The stakes are high too because noncompliance can be costly for clients. Healthcare attorneys need to be able to help clients understand and evaluate any potential risks associated with operational or transactional matters.
"The healthcare industry is so wide-ranging, and so highly regulated, that virtually any company or individual doing business will need legal advice and experienced representation."
CA: What does a junior associate do in healthcare?
JDT: A junior associate can expect to be asked to support the firm's more senior lawyers. This can include researching and developing an understanding of the unique issues that affect healthcare clients, reviewing contracts and other documents as part of regulatory diligence, or supporting attorneys conducting witness interviews or internal investigations for healthcare clients in response to government inquiries and enforcement actions. Given the nature of Waller's healthcare practice, junior associates are exposed to the unique nature of healthcare law early and often.
JH: Junior associates can do anything from drafting contracts and agreements; conducting legal research and drafting opinions and memoranda for the client; working on discovery and legal briefs; helping interview witnesses and preparing investigation reports; and, in many cases, directly interacting with clients, opposing counsel, and – in the case of litigation – appearing in court.
KHL: The duties of a healthcare junior associate hinge on the particular group in which they practice. A junior associate generally supports those attorneys who are more senior – whether it be a senior associate or a partner. Junior associates will be charged with completing specific tasks in areas that will help them learn the nuances of healthcare law. This may include reviewing contracts and other agreements as part of due diligence in a transactional context, drafting agreements, conducting legal research related to operational issues for clients, drafting and reviewing leases, conducting witness interviews, or assisting with internal investigations for healthcare clients in response to government investigations and enforcement actions. 
CA: What does a senior associate do in healthcare?
JDT: Senior associates are expected to take on more of a leadership role in the matters they work on. For regulatory lawyers, this can include managing compliance issues related to specific corporate transactions or researching questions posed by clients about specific operations issues. For litigation associates, this can include managing an internal investigation; responding to a complaint; identifying and researching specific legal or regulatory issues; and developing overall themes or defensive strategies.
JH: Senior associates tend to take on more responsibility for consulting on strategy for deals and litigation, becoming more familiar with clients and working to maintain relationships and expand their role with the client, and taking a more direct lead in negotiations and litigation, oftentimes taking the day-to-day lead on many matters.
KHL: What senior associates do will also depend on the particular group in which they practice. In general, though, senior associates are expected to take on more responsibility and serve increasingly in leadership roles. They'll likely take charge of some of the day-to-day issues as well as discrete parts of the client relationship. 
CA: What does a partner do in healthcare?
JDT: In addition to managing the work done by senior and junior associates, partners in the healthcare group are expected to have their eye on the high-level strategic issues their clients need to be aware of. This can include identifying issues that a client needs to consider when contemplating a particular corporate deal; advising a client on what daily operational issues may be of particular concern; or assessing the litigation or compliance risk of a particular event. In addition, partners are expected to keep abreast of changes in the healthcare regulatory landscape, and how that may affect their clients and the advice they give, whether it be with regard to a particular deal, a piece of litigation or a government investigation.
JH: Partners take the lead on maintaining client relationships, bringing in new business, directing overall strategy for deals and litigation and, especially for high-profile matters, handling important appearances in court, meetings with the government, opposing counsel, and/or senior management or the board of directors of the client.
KHL: A healthcare partner must see the big picture in whatever they are working on. Partners are responsible for identifying strategic, operational, governance and compliance issues, and providing the client with workable solutions to their issues. A healthcare partner needs a blend of experience and creativity to find alternative solutions to pressing issues. It's not uncommon for a client's strategic objective to run headlong into a regulatory roadblock. The healthcare partner's job is to map the compliant path around the roadblock while still achieving the client's objectives.
The healthcare partner can become an essential part of the client's in-house team, ensuring that the client understands what can and cannot be done and constantly evaluating the risks. Partners take the lead in maintaining and growing relationships with existing clients and developing new business with new clients. In addition, partners must manage the workload for the members of his or her team. Partners are also expected to be active in the community, with Bar organizations, or with industry groups. 
"Another fascinating element is the entrepreneurial nature of the industry. There are always new ideas and new clients who need legal advice."
CA: What are the highs and lows of practicing in your area?
JDT: The best part about the healthcare practice is that it is cutting-edge and dynamic. It is always changing, and good lawyers have to keep pace with those changes to give their clients the best advice. Another fascinating element is the entrepreneurial nature of the industry. There are always new ideas and new clients who need legal advice. No day or issue is ever the same.
One of the hardest aspects of the practice is advising clients who have a significant regulatory issue that may have a material effect on their business and who didn't get good advice in the first instance. Sometimes there's very little you can do to help those clients, and that can be particularly frustrating.
JH: Highs include some of the biggest litigation and deals in the legal system, particularly because the industry continues to grow at a rapid pace; interesting and challenging work given the tightly regulated environment; and the experience of being an expert in a sought-after field. Lows sometimes include frustration at the level of detail and roadblocks often encountered (given the number of laws and regulations involved) and the continually changing nature of the industry and the laws and regulations governing it.
KHL: Healthcare law is simultaneously challenging and fascinating. The ever-changing regulatory backdrop means there's never a dull moment. Constant change, however, means healthcare attorneys must keep pace in order to represent clients effectively. Young lawyers seeking a static, unchanging area of the law in which to practice should probably explore non-healthcare options.
Another challenge in healthcare law is that healthcare attorneys sometimes have to deliver advice that they know won't be well received by the client – especially if the client has received conflicting advice from another lawyer who does not specialize in healthcare law. Particularly challenging is having to explain that options previously available to them have been eliminated by new regulations or new regulatory interpretations of existing law or regulations.
CA: Which qualities make for a good healthcare lawyer?
JDT: A good healthcare lawyer is someone who has an inquisitive mind and really enjoys learning about what their clients do on a day-to-day basis, but is also a careful thinker and very detailed-oriented. The healthcare industry is subject to so many regulations, and the application of those regulations is very fact-specific. A good healthcare lawyer is going to know the regulations, know the law and know what their client does, and be able to give advice based on an understanding of how all those things interact.
JH: A good healthcare lawyer will enjoy learning new things, will be analytical and attentive to detail, and will not be afraid of dealing with the government (or having to think about dealing with the government). If you can't see yourself working in a highly regulated industry – or if the prospect just makes you too nervous – then you might consider looking at other opportunities.
KHL: First and foremost, as with many areas of the law, a healthcare lawyer must be detail-oriented. There are few broad brushes in healthcare because of all the regulatory nuances involved. It is filled with challenges and changes. A healthcare lawyer has to enjoy learning about the client's business and goals and to have an inquisitive mind. Mental agility is a must. The healthcare lawyer should be able to identify options and associated challenges, benefits and risks in a way the client understands.  
CA: Do you find that the different specialties attract different personalities?
JDT: In the healthcare field, I find that the most detail-oriented lawyers often do regulatory or operational work. They tend to be people who have an encyclopedic knowledge of the Code of Federal Regulations (CFR) that they can draw on in the advice they give. I think a lot of healthcare litigators are lawyers who are very rules-based (and thus comfortable with the regulations which may apply) but also strong advocates that enjoy being on their feet and arguing a position.
"Students need to pay attention to the overall shifts in the industry, such as changes to how healthcare is reimbursed and how it is delivered."
JH: Very much so – healthcare lawyers run the gamut from folks who would not be caught dead in court (for example, some corporate and regulatory attorneys) to lawyers who relish the chance to go to battle with opposing counsel and/or the government. Healthcare law is so broad, and encompasses so many different areas of law, that virtually every personality type that exists can find a niche in which to practice comfortably.
KHL: Every personality can find a place in healthcare law because virtually every legal discipline can intersect with healthcare. Healthcare organizations need litigators, regulatory specialists, transactional attorneys, tax lawyers, and more.
CA: What are the current issues in healthcare that law students should be aware of?
JDT: On a macro level, I think students need to pay attention to the overall shifts in the industry, such as changes to how healthcare is reimbursed and how it is delivered. While they may have the same names, the clients that law students are going to be representing five years from now will be fundamentally different organizations than the ones we're dealing with today. On a more granular level, I think students should pick something that interests them and dive in. I do a lot of anti-kickback related work, so I am always paying attention to developments in that area. See what interests you, and become an expert.
KHL: The biggest current issues in the industry involve changes to healthcare delivery systems and payment models. These changes directly impact the business models used by healthcare providers and investors. 
"Technology could have a massive impact on the healthcare industry."
CA: What does the future of the sector look like?
JDT: The biggest issues on the horizon are the continued pressure on reimbursement and the changes to the way care is delivered. Companies are looking for faster and less expensive ways to deliver the same care. The biggest impediment to that is going to be regulations that don't keep pace. The law students of today will be asked by clients to help them create those new care models while still keeping an eye to regulatory requirements that may not have been written with those new models in mind.
JH: Depending on the regulatory developments, technology could have a massive impact on the healthcare industry. The model is moving toward more telehealth with the advent of advanced virtual reality/augmented reality, as well as advanced diagnosis via artificial intelligence (AI) and machine-learning systems. Combined with the impact of medical records portability (e.g. the Apple initiative to keep at least some medical records on a person's phone), the healthcare sector could become much more competitive and fragmented than it is now. If changes in payors happen as well, the healthcare industry could look very different in ten to 15 years than it does now.
CA: How can law students brush up on their knowledge of the healthcare market?
JH: The American Health Lawyers Association (AHLA) publishes an excellent newsletter with healthcare news that I highly recommend; the AHLA also has law student memberships which are affordable, and hosts great conferences. Same thing with the ABA Health Law Section, particularly its publication 'The Health Lawyer,' which is indispensable. In terms of reading about health law, I would recommend keeping up with technological developments via sites like Ars Technica, The Verge and TechCrunch.
JDT: In addition, sources like Modern Healthcare, Law360 and Fierce Healthcare are all excellent places to keep apprised of developments and learn more about the industry as a whole.
KHL: Students who are interested in healthcare should take every opportunity to familiarize themselves with healthcare issues by taking specialized healthcare classes, joining organizations like the AHLA and/or the Health Law Section of the American Bar Association – both of which are free for students. These organizations offer a wealth of information about healthcare and host webinars and conferences on emerging issues and trends in healthcare law.
CA: Alongside being a summer associate, what other experiences would you advise students interested in healthcare law to obtain?
JDT: Read about and follow changes to the industry as a whole. Good healthcare lawyers know the industry. They know the macro issues as well as their specialty, and they know the lingo. The more of that you can pick up, the better the advice and counsel you'll be able to give.
JH: I would highly recommend getting some on-the-ground experience in the healthcare industry if at all possible, whether working or interning at a hospital, healthcare company, startup, or anything else connected with the industry. Seeing the business and patient care side of things is totally different from coming at it from a legal perspective, and getting that experience will be (1) invaluable later in a person's career and (2) make a person a more highly sought-after attorney.
KHL: Anything a student can do to learn the industry is important. On-the-ground experience with a healthcare provider, consulting company, healthcare company or an entity on the financing side of healthcare would be beneficial. You'll need to know the lingo. While you will be taught many things as a new lawyer, it is helpful if the person you will be working with can see that you have already taken the initiative to learn some of the basics about healthcare law. 
"Good healthcare lawyers know the industry. They know the macro issues as well as their specialty, and they know the lingo."
CA: What opportunities in this practice are unique to Waller?
JH: Waller's depth and breadth of experience in healthcare law is unmatched anywhere in the country. Nowhere else can you find the broad array of opportunities, including corporate and deal work; high-stakes litigation; government and internal investigations; finance, bankruptcy and restructuring; real estate; labor and employment; intellectual property; and regulatory work. Nowhere else can you collaborate with the country's leading attorneys in any number of specialties, across hundreds of clients, from some of the biggest healthcare players in the world down to local physicians and startups that need a good lawyer. Finally, the history, structure, and culture of Waller rewards attorneys who want to take responsibility and develop their careers early, unlike most of the other law firms in this space; working here means real collaboration and chances to lead early in a person's career.
JDT: In the healthcare industry the opportunities are boundless. There is never a shortage of interesting work or unique issues. Waller represents the top names in healthcare and has represented clients at the forefront of many of the seminal changes in the industry. We strive to match our clients' entrepreneurial pace and are always ready to give advice on the next big idea, assist a client who may face significant and complicated regulatory issues, or represent a client in a bet-the-company matter with the Department of Justice.
KHL: While Waller is a full-service firm representing clients in many different industries, the firm has earned a national reputation for its five decades of healthcare experience. The opportunities are endless if you are interested in healthcare. Waller has the sophisticated clients to keep you on your toes and give you the ability to learn the ins and outs of healthcare law, in whatever capacity you choose. Because there are so many innovative startups you also get the opportunity to work with those who are entrepreneurial and are the movers and shakers in defining what is important in healthcare. Waller rewards attorneys who can be creative and work collaboratively with the clients to ensure they are successful. Focusing on healthcare allows our attorneys to specialize in all areas of the law – regulatory, transactional, employment, real estate, tax, litigation – the list goes on and on. The work is fascinating and Waller has a great group of attorneys to help you learn the industry, in whatever capacity or area you choose.