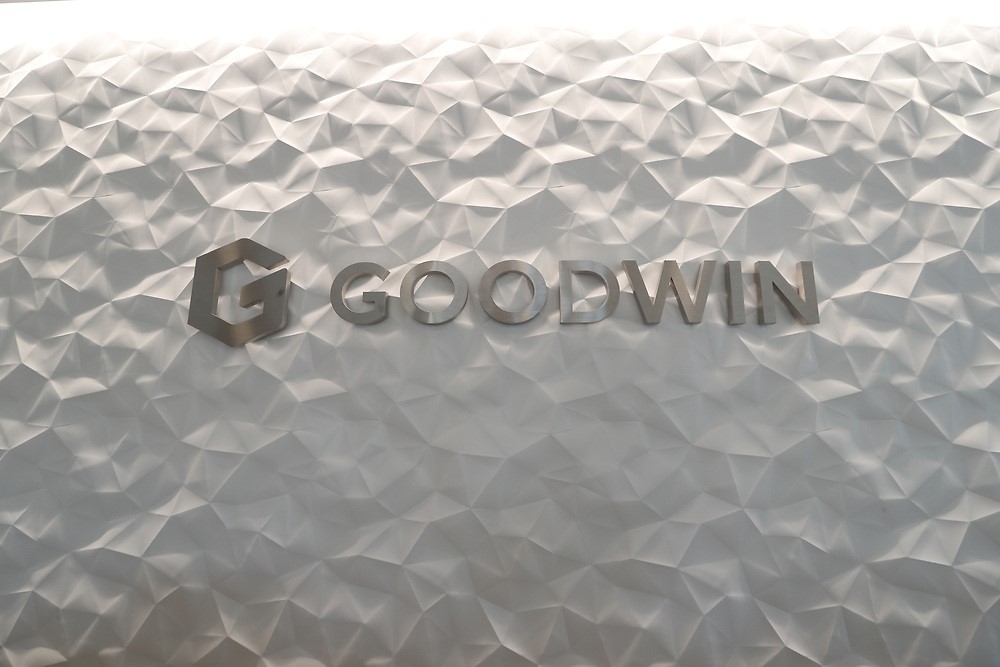 Four associates from Goodwin share their views on what it takes to become a successful life sciences lawyer.
Chambers Associate

: Which practice areas fall within the life sciences sector?
Erini Svokos: On the corporate side, every life sciences company goes through the life cycle of any other company: formation, internal growth, external partnerships and either an exit or an IPO. I think the defining feature of the sector is the type of clients and the collaboration within the field. Because it's collaborative on the scientific side, it tends to be collaborative on the legal side. The bulk of my practice is working on relationships between our clients and their scientific partners, either academic institutions or other pharmaceutical/biotechnology companies, to develop technology.
Noelle Dubiansky: The life sciences sector crosses over many practice areas. Many of the commercial transactions that I work on are multidisciplinary and involve a multitude of issues. For example, if I'm working on a strategic collaboration between one of my biotech clients and a pharma company, I will routinely consult with colleagues in our corporate, FDA, intellectual property and antitrust practice groups.
James Xu: I focus on capital markets, IPOs, public offerings and public company reporting. Beyond the core of corporate work I just mentioned, FDA and regulatory work is very active and tends to be more prevalent in Boston and Washington, DC. We have a robust IP group and licensing experts who focus on patent prosecution in chemistry and biology. In recent years, securities class actions have also become a hot topic.
"Our clients are brilliant and are on the cutting edge of medicine. Often their goal is to develop therapies to address diseases."
CA

: Does Goodwin have a particular specialty in any of these?
JX: Goodwin has experts in each of these practice areas and we handle every stage of a life sciences company's business. Our clients are brilliant and are on the cutting edge of medicine. Often their goal is to develop therapies to address diseases. It's wonderful we are contributors to that and the work can be challenging due to the nature of the industry. The FDA and their framework can often change quickly. As a firm, we have the depth of knowledge to create a cross-disciplinary group which allows us to work very well together.
CA

: What do you enjoy least and most about your work?
ND: I really enjoy working with clients that are working on cutting edge technology and have the ability to make a substantial impact on patients' lives. One downside as outside counsel is that you work with many clients at one time and as a result you often don't see the incremental events that occur after the closing of a transaction.
Melissa Paddock: I enjoy working with our early-stage biotechnology clients that are pioneering potentially life-saving technologies.  In addition to assisting with collaboration and license agreements, I also have helped such clients with drafting and negotiating their first clinical and commercial agreements with various service providers and partners.  It is exciting to work with a client's lead business and scientific personnel to help them realize their goals. 
CA

: What are the differences between noncontentious and litigious life sciences work?
ES: The corporate side of the life sciences practice is more collaborative than the litigation side. Though things still can become contentious during an M&A transaction or a joint-venture negotiation, at the end of the day both sides are working toward the same goal of completing the transaction. On the litigation side, both sides are working for the opposite goal.
ND: On the transactional side, we are working with our clients and the other party to come to a mutual agreement on the terms that will govern the relationship between the parties and that will form the basis for future collaboration. It's not a win or lose situation that you often see in litigation.
MP: I began my legal career by representing life science companies in patent litigation before I made the switch to become a life science licensing attorney.  I have found that on the transactional side, we work more collaboratively with our clients and their partners to negotiate an agreement that may govern how the parties work together for years to develop and commercialize a life-saving therapy.  On the litigation side, our role was much more adversarial with opposing counsel and involved developing the strongest case for our clients to present at trial.  I've been able to merge both aspects of my background by structuring and negotiating settlement agreements for life science clients that are involved in contract or patent disputes.
"Usually most of my clients are in the discovery process of their first drug candidate or have just completed their early clinical trials for a drug candidate."
CA

: Can you give us an idea of the clients you work with and why they need lawyers?
ES: I work with mostly early stage biotechnology companies. Usually most of my clients are in the discovery process of their first drug candidate or have just completed their early clinical trials for a drug candidate. I've helped our very early stage life sciences clients work with academic institutions to license technology from a professor's laboratory to be used in the company's scientific development. Because it's such a collaborative field, a bulk of my practice is negotiating collaborations between our life sciences clients and either academic institutions or other biotechnology or pharmaceuticals to research new drug candidates or technologies. Our role is to help navigate those negotiations and alert clients to potential future risks regarding the terms of those transactions.
Sarah Ashfaq: We work with a broad range of life sciences companies, from early stage to mature public companies. Their legal needs vary and can include formation, corporation organization, structuring, assisting with employment-related issues, securing intellectual property, and executing financing transactions.
CA

: How does the work differ from more traditional areas of law such as finance?
ES: The differentiating factor of the life sciences sector is that it is focused on discovery and scientific achievement. It's both risky and rewarding. A great scientific achievement or scientific failure can have an extreme effect on the success of a life sciences company. The work differs because the clients are beholden to the science.
ND: Life sciences work is very client specific and tailored to the client's technology. You need to take the time to understand the client's technology and products in order to be able to advise them properly.
CA

: Where does the life sciences sector intercede with politics?
ES: Developing a drug requires significant financial investment. Therefore, many of the therapies or technologies our life sciences clients develop are expensive once commercialized and sold to patients. A lot of the intercession between the life sciences sector and politics centers around the price of drugs once they're being sold to patients.
Courtney Hetrick: Politics exert a tangible influence on the life sciences industry, and the recent government shutdown is a salient example of this. The shutdown delayed planned filings and interactions with the FDA and prevented many life science companies from raising funds in the public markets. These types of delays can hinder progress in the transformative therapies and diagnostics that life sciences companies are advancing.  
"There is a push to incentivize individuals to go into STEM fields and encourage additional investment in hard science fields, which is a great thing."
CA

: Are there any political developments that have affected the sector recently? Are there any on the horizon?
CH: Regulation on drug pricing has become a primary focus of the life sciences sector and the general public. I believe that continued discourse around stabilizing drug prices and the availability of biosimilars will shape future policies and have an enormous impact on the industry. 
JX: Government fund cuts impact basic investments and the actual science. There is a push to incentivize individuals to go into STEM fields and encourage additional investment in hard science fields, which is a great thing. There are cuts in government funding which could be a negative for the industry we operate in and it's tough to gauge the net impact. Incentives by the government and allocation of resources to the Centers for Disease Control will have an effect on how much companies are able to do as well as investments in early stage life sciences companies.
CA

: What was your role on the latest deal/case you worked on?
ES: On larger M&A and collaboration transactions, I typically work with the partners to draft the underlying contracts and assist in the negotiations. It's helpful for the associates on the transaction to have an in-depth understanding of the nuances of the terms of the contract.
ND: Recently I worked on a deal for a client that involved the out-license of a late stage asset from a pharmaceutical company. For this matter, I was the senior licensing attorney running the deal, including the negotiations, with support from a mid-level licensing associate and our corporate team on the equity portion of the deal.
JX: I am currently the lead associate on capital market offerings. I manage a team of associates and I touch on every aspect of a transaction, including, leading calls with clients and underwriters to drafting disclosures for filings.
"It is a very exciting time in life sciences with promising discoveries and developments on the horizon!"
CA

: What is the most interesting deal/case you have worked on?
ES: The most interesting deals I work on are collaborations between our biotechnology clients and pharmaceutical partners because each is unique. The terms of the contract differ depending on the specifics of the technology to be developed. Also, because the field is so collaborative, most of the negotiations occur in person, with all of the parties in the same room. The in-person negotiations are the most interesting because it humanizes the counterparty and I think leads to better deals for both sides.
CH: I find transactions in which I get to learn about the science driving the business to be the most interesting. When I draft a business section of a company's registration statement or dig into regulatory diligence, I'm able to learn so much about the latest developments in gene therapy, immunotherapy and other cutting-edge fields. My clients are doing groundbreaking work in important therapeutic areas and it brings meaning to my work to be a part of it.
CA

: How important is a scientific background to your work?
JX: It's helpful, but not necessary for most practice areas in our field. The exception would be patent prosecution. What's more important is your work ethic and motivation to dig into a client's business.
SA: It certainly helps, but it is not critical. I don't have a science background and I learn by doing. My knowledge base has expanded tremendously since I joined Goodwin and continues to grow as my clients and their business needs evolve. It is a very exciting time in life sciences with promising discoveries and developments on the horizon!