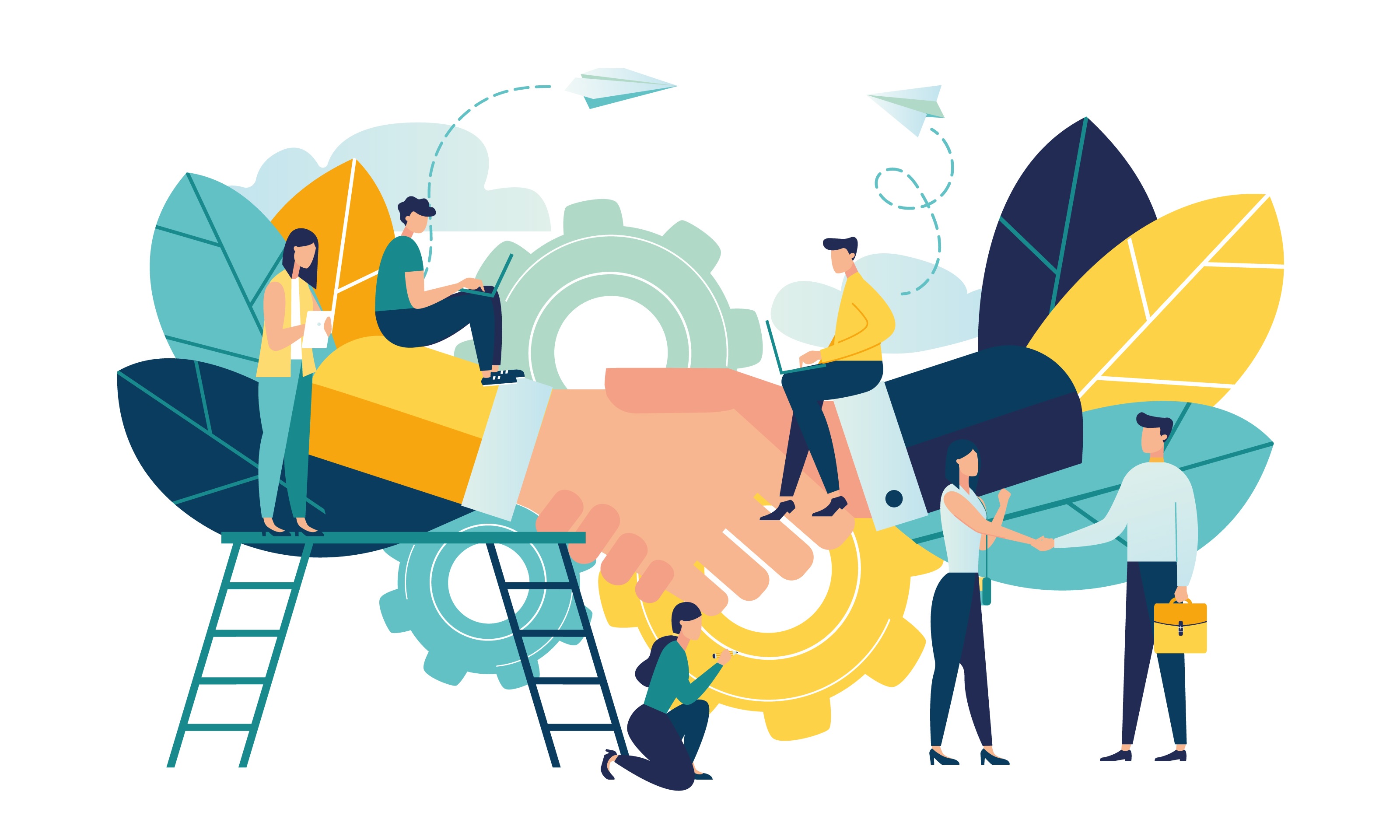 The private equity industry supercharges companies' operations and puts money in the pocket of investors. Goodwin's lawyers explain that work in this area brings much more than financial profit.
Chambers Associate: What does Goodwin's private equity practice do?
Cameron Contizano: We help our clients invest in private companies in a broad range of transactions. From a high level, those transactions mainly fall into two buckets – middle-market buyouts and large cap growth equity deals – but our practice really covers the gamut of investing from SPACs to tender offers to smaller acquisitions to sell-side deals and everything in between. One thing that sets us apart is how wide-ranging our practice is. If it falls under the "private equity" umbrella, we can do it, and do it well.
Former Goodwin partner: Goodwin's private equity practice covers all legal areas that are relevant to a private equity firm – from cradle to grave․ We help structure them, form their investment funds, advise on acquisitions, sales, tenders, public offerings, SPACs, represent their portfolio companies, and provide counsel on wind-downs, as well as offer essential specialist input such as tax, regulatory, and ERISA․
Former Goodwin partner: We are a market-leading middle market private equity practice that has continuously climbed in various rankings, including for deal count in the US and on a global scale.
CA: What does Goodwin's private equity client base look like?
CC: Our clients are mainly private equity funds and growth equity funds but our client base is expansive and diverse. We have investor clients that focus on particular sectors such as technology, financial services and healthcare, and others that are sector-agnostic. In addition to representing investors, we represent portfolio companies after they have been acquired by our clients. One of the unique characteristics of our practice is that we are able to efficiently and seamlessly represent different types of clients – adapting our approach and advice depending on the client and the transaction.
FP: We focus on middle market private equity sponsors and their portfolio companies, along with representing companies in which our growth equity clients have invested. In addition to developing partnerships with the private equity sponsors, we take the time to develop a relationship with the management teams of the operating companies in which they invest and are often able to retain the work with these companies, even after they change ownership down the road.
FP: Goodwin's private equity client base ranges the full gamut from small and/or new private equity firms to mega firms, but the majority of our clients are in the middle market and span various sectors․
CA: Could you describe your role as partner within the private equity practice?
CC: My role as a partner is to foster client relationships, both existing and new. I do this through being an advisor on transactions as well as getting to know my clients, their businesses and their goals so we can be helpful to them more broadly. Internally, my role as a partner is to mentor, train and develop associates and collaborate with my colleagues to create a strong and cohesive PE practice across the firm.
FP: I'm in Goodwin's private equity practice and focus primarily on leading fund formations and secondaries transactions․ I am continuously working on developing new client relationships and strengthening existing ones, while helping to train and mentor associates․ I am a co-leader of Goodwin's Secondaries practice, which I wanted to formally create (we have had folks active in secondaries for many years) in order to form a cohesive group of attorneys, cross-border and spanning asset classes, that have experience in GP-led and other secondaries transactions in the United States and internationally․
FP: I head our West Coast debt finance group and also serve in an administrative capacity within the private equity group with respect to associate retention and hiring. In addition to maintaining a busy practice, it has been an interesting challenge to also manage the administrative aspects of the group, particularly as we have continued to grow.
CA: What was your role on the latest matter you worked on?
CC: One area I focus on in my practice is private tender offers, which involve an investor (or multiple investors) offering to purchase shares of a private company from existing shareholders. These shareholders are often existing employees of the company but can include early investors and former employees as well. In a recent tender offer where I represented several of the investors making the tender offer, my role was to guide my clients through the regulatory aspects of the tender offer process while being pragmatic and focused on the clients' business goals. Tender offers require close coordination and collaboration with the companies whose shares are being purchased so another part of my role was to work with company counsel to make sure the company was happy with the process and the offer being made as well.
FP: As in most other matters that I work on, I work closely with the internal team on various aspects of the deal and serve as a sounding board to the client with respect to key business issues that arise.
FP: I'm currently working on over 15 different active matters, which include fund formations for funds ranging in target sizes from $5 million to $4 billion, leading a $1 billion sponsor-side GP-led restructuring in the healthcare space, advising the seller of a large portfolio of LP interests, and representing lead investors in three different GP-led restructurings․
CA: What is the most challenging aspect of your practice area? 
CC: As the markets continue to get more competitive for our clients, the pressure also flows down to us to push the envelope in order to help our clients win deals.
FP: Private equity is a competitive space. Companies have so many options when it comes to bringing in investors, so our clients need to find ways to set themselves apart. We help them do that by getting deals done quickly and efficiently, focusing on key areas of risk and working with company counsel to create deal terms that are fair to all parties. Our clients are partnering with these companies so it's important that their business relationships get off to a good start. At the same time, we have to make sure we are protecting our clients, looking out for their long-term interests and providing top-notch legal advice. It's a constant balancing act to make sure all of these components – speed, friendliness, practicality, protection – come together.
"It's a constant balancing act to make sure all of these components – speed, friendliness, practicality, protection – come together."
CA: What is the most rewarding aspect of your practice?
CC: I truly enjoy working with our clients and getting to be alongside them in their deals. We are deeply involved in the business aspects of their investments and not only the legal. In addition, I learn so much about different industries and companies as part of my job, and I meet and talk to people from so many different backgrounds and with such a wide array of ideas and ambitions. My work is always interesting and challenging and no deal or company is ever the same as the one before it, and the fact that I get to do this kind of work with incredibly smart, talented and collaborative colleagues makes it even better.
FP: The most rewarding aspect of my practice area is creating relationships – internally at Goodwin, and externally both at clients and with opposing counsel; I am continuously learning from my colleagues, peers and clients․ Fund formation is such a collaborative practice area; yes, we are negotiating for the best terms for our client, but the "opposing" side is actually an investor that will ultimately trust my client with their money and enter into a long-term investment relationship with my client․ As a result, I have found fund formation to be rarely adversarial amongst the parties, but rather, there is most often a cooperative, friendly tone to our negotiations․
FP: We view ourselves as partners with our clients, so seeing them achieve the desired results and being an integral part of the client being to achieve the desired results.
CA: What are the latest trends and developments in the private equity space?
CC: It has been an interesting year in this space, to say the least. The deal volume is off the charts, both in the US and globally. Deal dynamics are constantly changing and evolving. At times, the market has swung very company-friendly, and other times, very investor-friendly, and often there are aspects of both. In addition, people are getting creative with transaction structuring so we have seen a huge surge in SPACs, the emergence of direct listings and other spins on typical transaction structures that allow companies and investors to adapt to changing market trends and keep pace with a fastmoving world more generally. 
"The deal volume is off the charts, both in the US and globally."
FP: The secondaries market in the funds space, especially GP-led transactions, is picking up right where it left off immediately pre-pandemic at record levels․ The industry has evolved so much since its early days, which started with allowing/facilitating single LP interest sales, then moved on to sales of portfolios of fund interests and has now developed into complicated and innovative transactions dealing with entire fund portfolios, targeted and well-performing single-asset transactions or groups of assets. Sponsors are viewing GP-led secondaries as another portfolio management tool, as these transactions are not only allowing liquidity for investors but often additional capital for the existing assets and sometimes capital for new investments as well.
FP: The debt markets have continued to remain very active and deal terms remain generally borrower-friendly, although these trends can change quickly.
CA: What personal qualities make for a good private equity lawyer?
CC: Curiosity and ambition. It's a fun, exciting area of law but it's also difficult in many ways. You have to want to learn and be challenged. You have to want to dive in and understand private equity as a business. You need to be entrepreneurial in the same way that your clients are. It's also an area of law that is built on communication and partnering so you have to want to build relationships and work in teams, both inside and outside your firm.
"Lots of different personalities can be behind good private equity lawyers, but I have observed that the most successful private equity lawyers are those who have great interpersonal skills that facilitate strong connection with clients."
FP: Lots of different personalities can be behind good private equity lawyers, but I have observed that the most successful private equity lawyers are those who have great interpersonal skills that facilitate strong connection with clients (and potential clients), those who take the time out to learn the business of their clients, and those who are flexible, creative and commercial․  
FP: Someone who understands and thinks about issues from a business perspective, in addition to the legal issues. Clients want to get deals done, and we are here to help them do so. There are risks in every transaction, and a good private equity lawyer is able to identify and explain which risks and issues are important to the client.
CA: What can students be doing now to set themselves up for success in this area?
CC: Part of what makes practicing in this area fun is that you learn a lot on the job – there's no rule book and there isn't a ton you can do to prepare. But you can do things like reading up on the industry and following the news about the state of the market. It also never hurts to take an accounting class or other business course that will help you learn some of the lingo and start to get an understanding of how companies operate from a financial and business perspective.
FP: Most of what we do in private equity is not taught in law school; you get trained "on the job․" I would recommend taking an "accounting for lawyers" class as well as a mergers and acquisitions course if available in law school; those will help set the groundwork with respect to common terminology and basic concepts that are required for learning the business of private equity․ Aim for working at a law firm that is focused on private equity (like Goodwin!) and try to work on as many different types of private equity transactions (or fund formations or fund financings) with a variety of partners to get a broad base of experience on which to build․
FP: Develop a broad knowledge base and learn how to work with people. Taking a contracts class or any specific course can be helpful to some extent, but most attorneys will learn as they gain experience on the job so it's not critical that a student take every business-related course available. Students will probably gain a better experience participating in a clinic that allows them to have real-life exposure to clients and opposing parties.
CA: What is unique about Goodwin's private equity practice?
CC: We really like what we do, and we really like each other. We take the time and make the effort to invest in each other to help us all succeed. This is not just true of our PE practice – it's true of Goodwin as a firm. Our private equity practice is strong in large part because of the other people and practice groups at Goodwin. We all work as a team to be the best lawyers we can be for our clients but also the best colleagues we can be to each other.
FP: Our focus on the middle market and our ability to take advantage of the synergies we have with our other practice areas, such as Tech and Life Sciences. We're one of the few firms that have a strong presence in these areas.
FP: The private equity practice at Goodwin is truly a global practice with an extremely large variety of clients․ I will speak specifically about the private investment funds group, which has an amazing and large platform – we have funds attorneys in every office, including Luxembourg (we are one of only a couple of firms with top funds practices that do so), and yet function seamlessly as a true team across offices․ We have worked on some of the largest fund formations in private equity as well as fund formations for first time fund managers․ Goodwin's flexibility in being able to represent fund managers of all sizes enables junior and mid-level associates to take on much more substantive work and to develop their own relationships directly with clients in a way that other firms focused solely on large funds are unable to offer․ Goodwin as a firm, and specifically within the private equity practice, has an entrepreneurial atmosphere where you are given all the support, resources and staffing you require and are then encouraged to plot your own course to focus on whatever areas within private equity (or even across asset classes) you are most interested in․
Find out more about life as a junior associate at Goodwin in the Inside View.