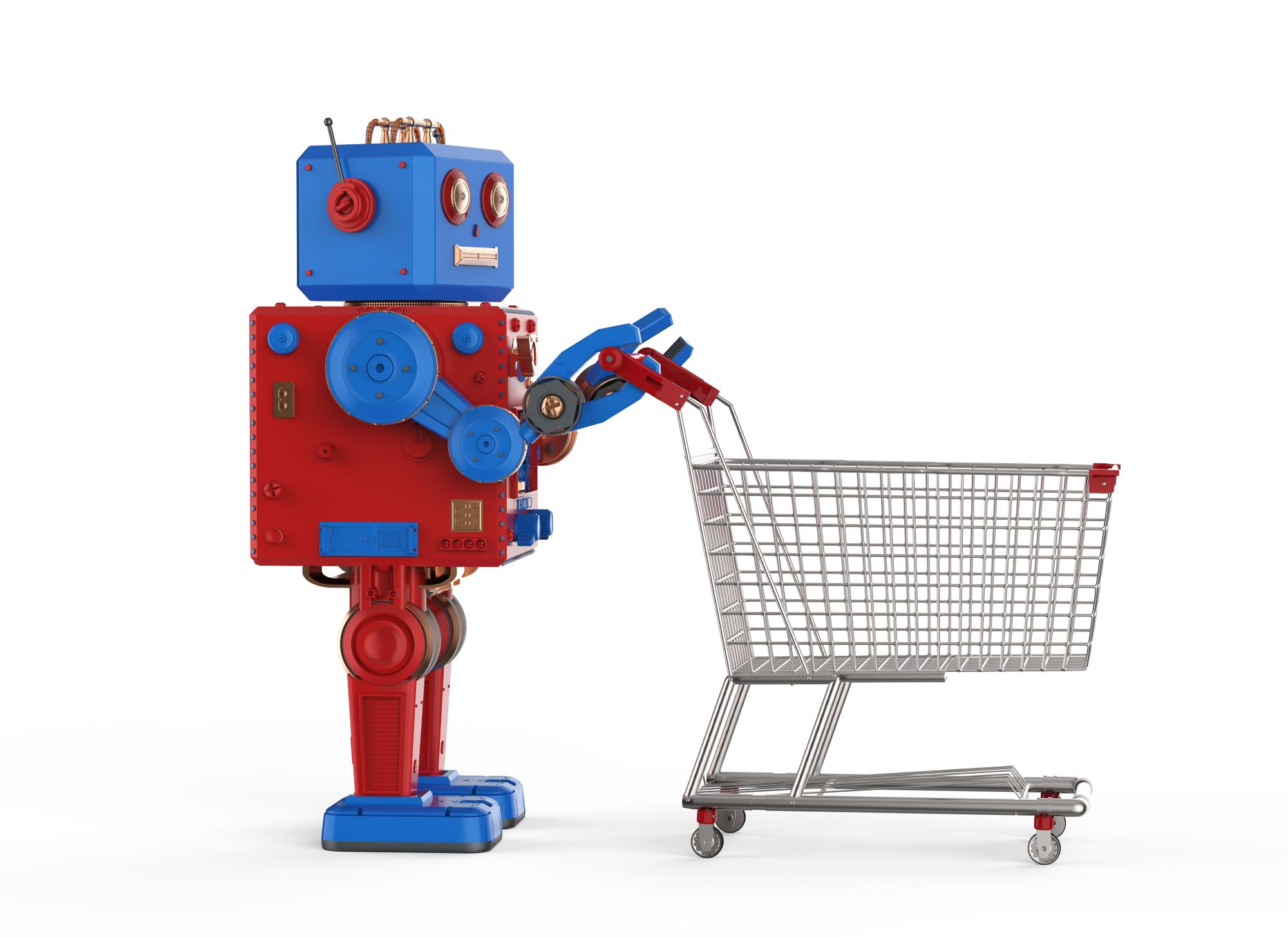 Innovation is the name of the game for White & Case's expert tech transactions lawyers. Budding attorneys will have to keep up with the latest advances in tech; master multiple transaction types for companies in various industries; and help to answer intriguing questions such as 'who's the author of an artwork produced by an AI program?'
What are tech transactions and what is the scope of White & Case's tech transactions group? 
Neeraj Shah, associate: Tech transactions is a catchall term that encompasses any transaction that involves or otherwise touches upon technology or intellectual property. This broad definition captures many different types of transactions, and White & Case's tech transactions group has a similarly broad mandate. We advise our clients in technology/IP M&A, investments, divestitures, joint ventures, inbound and outbound licensing, and product and platform development.
Nashel Jung, associate: Tech transactions includes transactions dealing with intellectual property or technology.  The attorneys from White & Case's tech transactions group advise on various corporate transactions with technology and IP issues (including, but not limited to M&A deals, whole-business securitizations, or financing matters), as well as standalone tech transactions (including, but not limited to inbound and outbound licensing agreements, intercompany license agreements, collaboration and joint development agreements, services agreements, or outsourcing or Software-as-a-Service (SaaS) agreements). 
Can you run us through a recent tech transactions deal? What was your role on it?
Ajita Shukla, associate: White & Case is current advising a global company in its divestiture of certain assets. The deal consists of a handful of geographically-focused deals that are progressing concurrently. Our team helped manage all of the deal documents, negotiations and issues related to IP and the technology involved. As a senior associate, my role includes working with the client directly to negotiate with potential buyers certain deal agreements related to the assets and ongoing commercialization of the projects and determining the assets included in the deal and managing the disclosure of these assets. 
"Our technology clients represent a broad range of tech industries, including online platforms and social media, as well as software, hardware, robotics, biotech, pharmaceuticals, telecom and energy clients."
Arlene Arin Hahn, partner: White & Case advised Avon Rubber, a UK-listed innovative technology group, specializing in chemical, biological, radiological and nuclear (CBRN) and respiratory protection systems, on its strategically important acquisition of 3M's ballistic-protection business in the United States and the rights to the CERADYNE brand. The business is a leading provider of next-generation armor, including ballistic helmets and body armor. The transformational deal for Avon Rubber, and the largest in its 134-year history, is in line with the company's stated strategy to create shareholder value through, among other things, targeting value-enhancing acquisitions to complement its existing businesses and add additional growth opportunities. Closing of the transaction is subject to US regulatory approvals. The technology transactions team helped the client secure its desired outcome in the various transaction agreements for this deal because some of the primary assets driving the transaction were the proprietary intellectual property and technologies used in the business.  
NJ: In a recent tech transactions deal, our tech transactions team worked closely with the White & Case corporate team to advise a major media company, Vox Media, in its acquisition of Group Nine.  As a junior associate,my role included working closely with our team to conduct IP/IT diligence and to identify potential material issues associated with the acquisition, as well as assisting with drafting and preparing certain deal documents.  
What does the firm's tech client base look like? Are there any particular industries or specialties that stand out?
NJ: White & Case's tech client base expands across various industries, including healthcare, pharmaceuticals, biotech, social media platforms, carbon energy, retail, and financial institutions.   
AAH: Nearly all industries have been disrupted by tech at this point, so our tech clients expand beyond traditional tech companies. Although our tech clients include hardware and semiconductor companies, they also include cutting-edge energy and waste innovators, robotics companies, social media platforms, gaming platforms and fintech firms. 
AS: Our client base is large and diversified, including pharmaceuticals, medical devices, healthcare, technology generally, banks and financial services, fashion. We have advised on large healthcare-related deals and are a leader in the fintech space.  
How much of the group's work is domestic versus international?
AS: It depends deal to deal. However, I would say that many of our deals, even if they are domestic deals per se, have a bit of an international element. 
AAH: Although it's difficult to estimate without surveying all seven of the partners in our group, I would estimate that at least 50-75% of our work involves an international component. 
NJ: As a firm, White & Case is known for its global presence and international deals. Likewise, our group has several international deals, but we also have several domestic deals. However, most domestic deals have always had an international aspect. 
How has the area developed over the past five years? Have you noticed any recent trends?
NS: Over the past five years, the pace of transactions has drastically increased as tech firms grow their tech activity and non-tech firms make technology investments. This has meant that our tech transactions group has grown significantly in size over the past five years. The growth in the size of tech transactions groups has been the biggest recent trend over the past five years.  
"...we are seeing ever increasing digital convergence between the technology industry and other industries such as financial services and healthcare..."
AAH: Tech transactions has become a much more mature field of practice in the past five years, with more transactions becoming commoditized, such as smaller outsourcing deals and startup investments. We have also started to see more firms invest in tech transactions practices (rather than have their IP litigators take on the transactional work as well).  
Erin Hanson, partner: The IP and technology aspects of a lot of M&A and other corporate transactions are becoming more and more important, especially given the ever-increasing dependency of most companies on technology (whether as part of their products and/or services or powering their businesses). Also, we are seeing ever increasing digital convergence between the technology industry and other industries such as financial services and healthcare. 
NJ: Over the past five years, tech transactions have become more popular than ever. For M&A deals, companies that you would expect to have little IP are starting to have more technology and software used or incorporated in their businesses. I've noticed that new areas of law are also becoming of interest (including, for example, NFTs and cryptocurrency).  
What challenges come with the practice?
NS: It is important for us to have a certain standard of technical fluency to deliver the best possible advice to our client. As technology is rapidly changing, keeping abreast of the latest developments can be particularly challenging.  
"...if an artificial intelligence program creates an artwork, who is the author and is that artwork subject to copyright protection?" 
AS: Having a truly global practice means being cognizant that you have to provide services to clients all over the world in time zones all over the world. Additionally, the practice is truly fast-paced, you may need to quickly provide advice and help move a deal to completion. 
EH: The technology industry is known to 'move fast' and innovate quickly. Companies are constantly producing new technologies and services, some of which are hard to fit within our existing intellectual property legal framework. For example, if an artificial intelligence program creates an artwork, who is the author and is that artwork subject to copyright protection? 
NJ: The tech transactions practice is always affected by the fast-paced nature of technology. As tech transactions attorneys, not only do we need to be legal experts, but we are also encouraged to become experts in the latest technology. We are constantly learning about new industries and new technologies through our practice.  
What is the most exciting aspect of being a tech transactions lawyer?
AAH: The fact that technology is often outpacing the law makes tech transactions both challenging and exciting. In many instances, the agreements that tech transactions attorneys draft are not based on forms or precedents, but are drafted anew to address the unique issues and risks associated with new tech. 
NJ: The most exciting aspect about being a tech transactions lawyer is that we are able to learn about new innovations and advise our clients to make such innovations happen. It is exciting to see the deals you've worked on actually have an impact on the public.  
What personal traits make a good tech transactions lawyer?
NJ: A good tech transactions lawyer is creative and experimental, but also accurate and meticulous to detail. A good tech transactions lawyer is able to empathize with the client's needs and concerns, and able to provide effective solutions.  
"We have to be innovative lawyers in order to keep up with the innovative industry."
AAH: All good lawyers should be detail-oriented and have good judgment. Good tech transactions lawyers are able to understand the tech at issue and to find creative and commercial solutions, rather than just spot issues.  
NS: Additionally, a good tech transactions lawyer must be a total team player because tech transactions teams are leaner than typical teams in other practice groups, which results in a flatter hierarchy. Finally, a good tech transactions lawyer is adaptable in their role, as leaner teams means that a tech transactions lawyer must stretch to complete challenging tasks.
How can students keep up to date and get a head start in the area?
EH: Take intellectual property law classes at law school (e.g. patent law, copyright law, trademark law, etc.) and read about technology and trends including how some of the new technologies we are seeing, like artificial intelligence, machine learning and the Internet of Things are creating challenges in different areas of intellectual property law.  
"...a good tech transactions lawyer is adaptable in their role, as leaner teams means that a tech transactions lawyer must stretch to complete challenging tasks."
NS: Students should take classes in law school, both on the black-letter law (IP survey course, along with specific courses on trademarks, copyrights, patents, etc.) and any practical courses covering IP and/or transactional work in general. Students should also follow leading technology news sources (NY Times, Patentlyo, TechCrunch, etc.). 
NJ: Students should take the core corporate law classes and intellectual property law classes.  I also think clinics or drafting/negotiating classes can provide opportunities to experience what it's really like to practice law.    
What opportunities are unique to practicing at White & Case?
AAH: White & Case is a truly global law firm with 44 offices in 30 countries and six continents – and our people represent 109 nationalities and speak 88 languages. Last year, White & Case advised clients from 121 countries on matters in 185 countries. The diversity and global mindset of our people and our work is truly unique.   
NJ: As a global law firm, practicing at White & Case has offered amazing opportunities to work with attorneys all over the world, all of whom have expertise across various sectors.  I've worked with attorneys located in our other offices worldwide (including London, Hong Kong, Singapore, Tokyo, Shanghai, São Paolo and Seoul (just to name a few)) and I continue to correspond with many of them on a daily basis.  I've truly felt that the firm's people are all connected and working together to make White & Case a great law firm.     
NS: White & Case partners are truly committed to associate development, providing valuable support, meaningful guidance and timely feedback. As a whole, the firm has made it a priority to foster a true community. As such, practicing at White & Case offers the rare combination of doing great work with great people.
"Recently, I have worked on several deals with our Beijing and Hong Kong offices for multinational clients, and it is remarkable to watch a deal move throughout the day across the globe."
AS: White & Case handles truly complex deals across a wide variety of practice areas. Further, associates are encouraged to broaden their practice to encompass all types of deal work, from M&A and licensing to capital markets and bank finance. Associates are also encouraged to seek work in their fields of interest.  
EH: White & Case has tech transactions attorneys all over the world, not just in the United States. We frequently meet, and work, together. It is great knowing who to call if you have an IP law question for another jurisdiction. 
---
Find out more about the junior associate experience at White & Case.