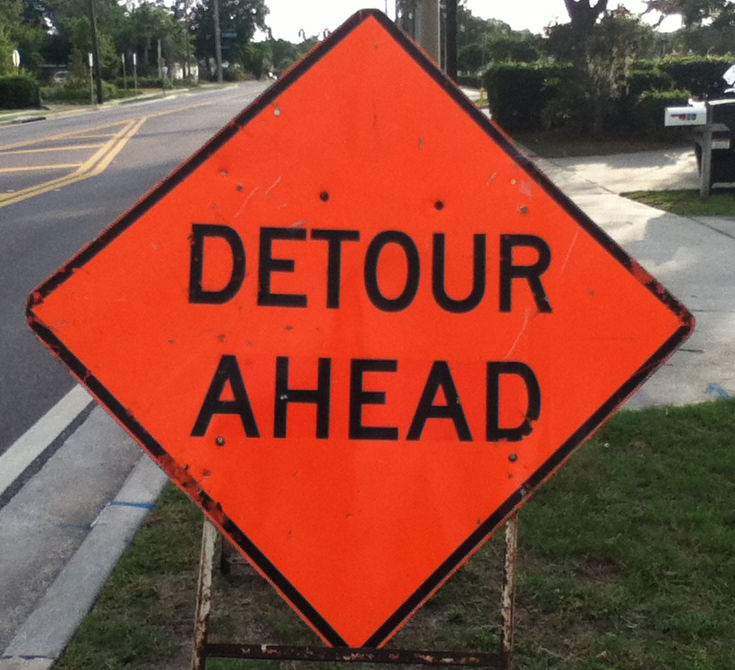 How to begin a second career in BigLaw
Being a BigLaw attorney has been called "the only job with an industry devoted to helping people quit." Life coaches, help manuals and high-end consultancies all contrive to help lawyers escape their jobs. But what about the aspirant lawyers who are swimming against the tide?
Not every lawyer is the product of seven straight years of college then law school. And some have come to the profession after years, even decades, following an entirely different career. High-profile career changers include Blind Melon guitarist Rogers Stevens, who went through college then law school after the band's heyday, and now works for Ballard Spahr. And another splashy success story is Elizabeth Wurtzel, author of Prozac Nation, now working for Boies, Schiller & Flexner – despite her very public reflections on her chaotic, drug-fueled lifestyle.
There's no business like BigLaw business
One BigLaw junior associate we interviewed had spent years working in show business as a theatre director and screenwriter. "I'd work as a temporary secretary in law firms during the day, then at night I would work on shows. But after 16 years I was tired of pushing the rock up the hill for showbiz and wanted a job with more of a regular income, where my efforts would be rewarded, so I thought I might as well go to law school."
Of course, your average BigLaw career changer has a rather less glamorous past. Our more typical sources reported prior careers in the military, finance, teaching, science, engineering, medicine, and journalism, among many others. One source found life as a number-cruncher unfulfilling: "My first professional job was as a tax accountant, but I felt I was missing something. I went to law school to continue to work in tax, but to a higher level. Baker & MacKenzie is the number one tax firm in the world so there wasn't anywhere I'd rather be." [There are in fact four other firms Chambers Global deems better at tax than Baker & McKenzie, but who are we to trample on our source's enthusiasm?] Another recalled that "I taught middle school social studies for two years, but I realized I didn't necessarily want to be a teacher for the rest of my life, and that there were other ways to effect change: I wanted to affect education law." And a third "realized science was a little bit too cut-throat so I wanted to go into IP law. It was a great compromise as I knew I wanted to work with other scientists or engineers, and I still really enjoy science itself, but patent law would allow me to study it from a different angle."
And by and large, our career-changing sources were happy with their choices. Their years of prior experience meant that they came into BigLaw's high octane, long hours culture with their eyes wide open. And the stability offered by its generous pay packages helped, too. As one former scientist explained: "It's a different world and that takes some getting used to. But whereas the nature of scientific research is very solitary, law firms are very social, and they really do encourage you to network and get to know people. You fit in very quickly."
Making your old job work for you in law
Although a few elite firms might prefer to fill their junior associate ranks with associates who are as junior as they come, most recruiters we speak to are keen on candidates with prior experience. Tim Henderson, chief recruitment and professional development officer at Finnegan, tells us that "I view second or third career candidates very favorably because I think there's a lot of maturity and knowledge about the world of work, which you may not always see in someone who goes straight through. Although we certainly do hire people who go straight through, and have had great success with these hires, people who have prior experience have a bit of seasoning to them which really helps in the workplace."
OCIs are grueling for everyone, but career-changers may well have a head start. Our sources reported being asked "why did you decide to go to law school?" as standard. And beyond that, having a previous career makes for all sorts of real life examples to introduce when answering interview questions. John DeRosa, Cornell's associate careers dean, told us an anecdote about one former student who'd had a bit part acting in The Sopranos. He's been doubtful about whether to put it on his resume, but got questioned about it by interested partners in every interview.
Certain industry backgrounds are particularly likely to be smiled upon. Finnegan and its peers in IP law frequently focus in on law students with backgrounds in technology, science and engineering. As Henderson explains, getting hold of these candidates is "very competitive for recruiters, and it's gotten more competitive in the last few years as the economy improves and law school applications decline."
But there are plenty of softer skills likely to help you, too. "Folks with backgrounds which indicate strong, practical writing ability, such as journalism or communications, tend to do quite well," explains John DeRosa. "There is an incredible demand for strong writing ability from the employer perspective – people who can write both a legal brief, and a more consumer-oriented letter to a client, in a clear and precise manner."
Of course, there's the odd pitfall to starting afresh. One of our junior associate sources warned that "if you have too many career changes before settling to become a lawyer it kinda looks bad – you have to demonstrate a desire to be a lawyer and to want to work in this office."
Another red flag? Tim Henderson finds that "sometimes if junior associates have been in a supervisory role in their previous career, they need to take a step back when they are starting again at ground level, and learn to take advice from people who are maybe a bit younger than they are. It's something that can be a challenge." Participating fully in law school activities can help demonstrate you're okay with not being the biggest cheese on the board: as does striking up an easy rapport with junior associates on the recruiting team.
What's it like going to law school later in life?
And then you have to pick up textbooks years after your last library card expired, it's possible you've never seen a digital library card before, and you have no choice but to be that ultra-keen old student at the front of the class. Henderson adds that "financially, it can be a challenge for someone who's already in a lucrative career to step off that path and go back to school again. It can be a matter of swallowing some of that pride." DeRosa adds that, inevitably, there's also a distinctive pace to student life. "To a large degree you really are your own boss, with a great deal of control over how and where you study, and that can also require a bit of adjustment."
DeRosa tells us that for career-changers starting law school, "there can be a bit of required transition time, particularly in the first year. There are not many specific answers given, and a lot of talk about theoretical ideas, so someone who's spent years in a more practical down-to-business type of environment might require a bit of adjustment."
Like a few others, Finnegan also helps career changers over the financial hurdle of going back to study by funding their law school fees. But many career changers are reliant on studying on part time courses to make sure they stay solvent through school. Nearly half of law schools have part time options and there are a handful of top schools among their number. And our sources counseled thinking carefully through the logistics of how your chosen program will fit on top of your existing job. One California-based junior associate told us that "I studied on an evening program over four years: it's really tough and I'm so glad it's done. I had to balance a lot of stress from school, work, my personal life and family, not to mention beating the traffic. It was the most difficult time in my life!"
But although putting yourself through law school is no picnic, it could be the perfect preparation for frenetic lawyerly life. And if it turns out that being a lawyer isn't for you, then hey – there's any number of industries looking to snap up BigLaw's disenchanted alumni, too.