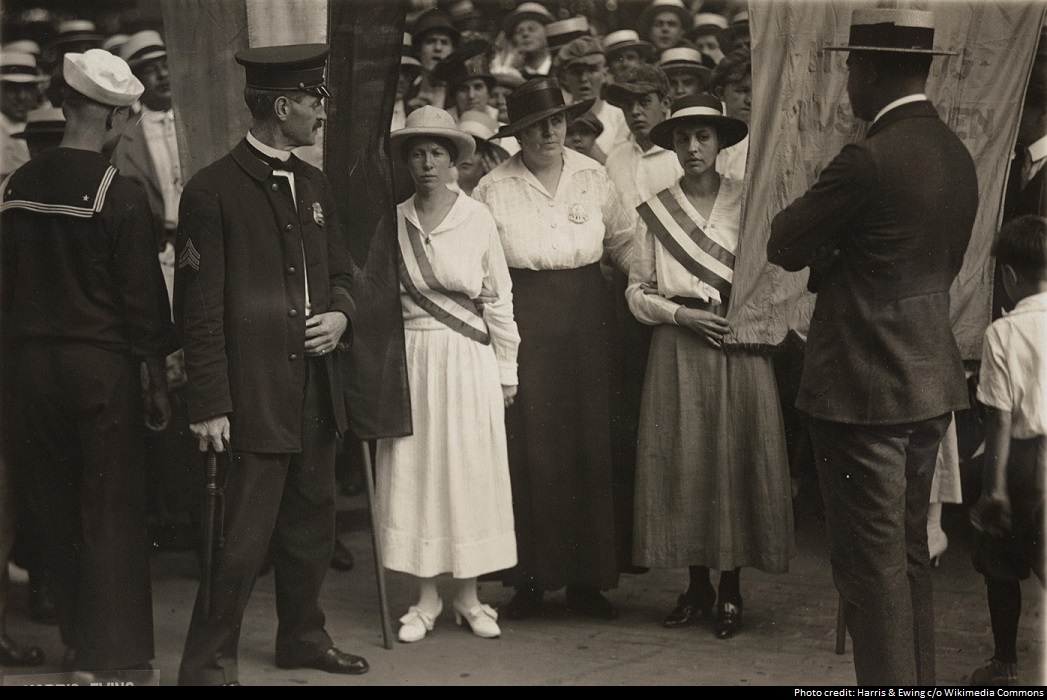 To mark International Women's Day, each member of the Chambers Associate research team has put forward one female lawyer they admire.
To mark International Women's Day, each member of the Chambers Associate research team has put forward one female lawyer they admire. This isn't a ranking; it's just an eclectic list. We're an international research team specializing in the US and UK legal markets, so this list of International Women does have an unashamed transatlantic bias. All of these women have had (or are in the middle of) remarkable careers; all have improved the world. Men and women alike can learn from them.
Brenda Hale
She's the current Deputy President of the UK Supreme Court. Since coming top in the Bar course in 1969, Baroness Hale became the first woman to be appointed to the Law Commission. She is the second woman to be appointed to the Court of Appeal, and was the only ever female Law Lord (Lord of Appeal in Ordinary). She has juggled practising as a barrister with academia and was appointed professor of law at the University of Manchester. She's also a mother.
How she's made the world a better place
She should be credited with dragging family and social law into a more contemporary form. As the sole woman among the UK's 12 Supreme Court judges, she has done her bit at every turn to shape the law in favour of equality.
What we can learn from her
Everything. But in particular: perseverance and integrity. Although she does have natural brilliance on her side, her career shows that you shouldn't have to choose. And nor should we accept the establishment; at a debate we attended with The Times last month she said that "a special place in hell" should be reserved for women to fail to challenge the patriarchy. Finally, in spite of being one of the most powerful women in the UK, she is a genuine human – perhaps this is the secret to her success.
Ruth Bader Ginsburg
She's an octogenarian, tiny-framed US Supreme Court Justice with a cult following. The 'Notorious RBG' is the second woman (after Sandra Day O'Connor) to be appointed to SCOTUS (by President Clinton in 1993).
How she's made the world a better place
She's transformed the way the Supreme Court sees gender issues.
What we can learn from her
She's said to transcend liberal or conservative biases to pursue ideals that are now regarded as the norm. "I'm sometimes asked when will there be enough [women on the Supreme Court]? And I say when there are nine, people are shocked. But there'd been nine men, and nobody's ever raised a question about that."
Shami Chakrabarti
Shami CBE studied law at London School of Economics and was called to the London Bar in 1994. She's known for her role as director of human rights organisation Liberty, held until 2016. 
How she's made the world a better place
She's fought against 42 day pre-charge detention – and won – in 2008; she helped bin the ID Cards Act in 2010; and she has played a huge part in ongoing regulation of post-9/11 anti-terrorism legislation. Dubbed the "most dangerous woman in Britain" by The Sun, she epitomizes the modern fight for freedom and equality.
What we can learn from her
Be up for the fight.
Gareth Pierce
British solicitor and human rights activist.
How she made the world a better place
Pierce made her name by calling the establishment into question for its treatment of suspected terrorists. Her clients include the family of Jean-Charles de Menezes, Guantánamo detainee Moazzam Begg, and most notably Gerry Conlon, who was tortured and wrongly imprisoned over his involvement in the Guildford pub bombings.
What we can learn from her
"We have lost our way in this country. We have entered a new dark age of injustice and it is frightening that we are overwhelmed by it. I know I am representing innocent people; innocent people who know that a jury they face will inevitably be predisposed to find them guilty." 

Haben Girma
The first deafblind graduate of Harvard Law School, a White House Champion of Change, and a lawyer at the nonprofit corporation Disability Rights Advocates.
How she's made the world a better place
She advocates for the civil rights of people with disabilities. In 2015, she helped achieve a landmark legal victory in the National Federation of the Blind v. Scribd case, which ruled that Scribd content will now have to include accessibility features. Also she is just generally incredible – she surfs in her free time.
What we can learn from her
That boundaries are there to be broken; hard work and perseverance means even the biggest obstacles can be overcome. She makes our own challenges seem a tad trifling...
Read our full interview with Girma here.
Sarah Leigh
Sarah Leigh founded clinical negligence and human rights firm Leigh Day with Martyn Day in 1987. The firm has made a name for itself defending claimants and individuals in 'David and Goliath' struggles against the commercial and public powers-that-be.
How she's made the world a better place
She's shown that law firms don't have to be named after dead white men. Leigh Day is one of the only major UK law firms named after a woman.
What we can learn from her
Never stop caring. Although she is retired we recently managed to interview her about the proposed abolition of the Human Rights Act. "It would be a disaster!" was her simple response when asked what the consequences would be.
Marilyn Mosby
Baltimore's State's Attorney and the youngest top prosecutor of any major American city.
How she's made the world a better place
She was inspired to become a lawyer after her 17-year-old cousin was mistaken for a drug dealer and killed outside her childhood home. She rose to worldwide prominence after she decided to charge the six police officers involved in the arrest of Freddie Gray, whose subsequent death in police custody led to days of rioting in Baltimore. "To the youth of this city: I will seek justice on your behalf."
What we can learn from her
Although she comes from a long line of police officers and is married to a Baltimore politician, Mosby was undeterred by official intimidation in her quest to bring to account the killers of Freddie Gray. She also offers this piece of advice: "Never listen to the naysayers because they don't define you. You are the keepers of your own destiny"
Loretta Lynch
Current Attorney General of the United States. Lynch is the first African-American woman, the second African-American and the second woman to hold the position.
How she's made the world a better place
Her early interest in law was compounded by stories of her grandfather – a sharecropper and pastor – who in the 1930s helped people move to the northern United States to escape the segregationist Jim Crow laws. Famous for pursuing the rich and corrupt, while Lynch was US Attorney for the Eastern District of New York she supervized the investigation into senior FIFA officials, which culminated in the indictment of 14 senior FIFA officials and the resignation of FIFA president Sepp Blatter. She has led the calls for reform of police practice following a spate of police killings of unarmed African-American men.
What we can learn from her
From humble beginnings she rose to the top of her profession not by pandering to those above her but by her skill and fearlessness. And this: "The power to arrest – to deprive a citizen of liberty – must be used fairly, responsibly and without bias"
Michele Roberts
Bronx raised and Berkeley educated, Michele Roberts' big break came when hired by the District of Columbia Public Defender Service. She became chief of the trial division there, and later rose to become litigation partner at Skadden in 2011.
How she's made the world a better place
She became the executive director of the National Basketball Players' Association – the first female to head a US sports union. In doing so she made this sector more accessible to women.
What we can learn from her
"What I have done, and what I tell my nieces to do, is not to worry about whether you're the only one, but worry about whether you're the best one."
Read our full interview with Roberts here.
Sarah Weddington
She is believed to be the youngest person to ever successfully argue a Supreme Court case. But it was the case itself that made history: Roe v. Wade which legalized abortion in the US.
How she's made the world a better place
Weddington told us in an interview: "I would like to be remembered as someone who used law as the path to make a difference for millions of people."
What we can learn from her
"First, be open to risks. My biggest risks have led to my biggest victories. Second, enjoy your path," Weddington told us. 
Read our full interview with Weddington here.
Patricia Scotland
She has served as both UK Attorney General. She was the first black woman to be appointed Queen's Counsel and the first woman to be appointed UK Attorney General.
How she's made the world a better place
Among her many noble pursuits as Commonwealth Secretary-General, she campaigned for the decriminalisation of homosexuality across the Commonwealth. Scotland continues to represent domestic abuse and family charities.
What we can learn from her
She champions pro bono work, because it's a lawyer's duty to share their education.
Fatou Bensouda
The first African and the first woman to become chief prosecutor at the International Criminal Court (ICC) in The Hague.
How she's made the world a better place
Before joining the ICC Bensouda was a legal advisor and trial attorney at the International Criminal Tribunal for Rwanda which prosecutes crimes committed in the 1994 Rwandan genocide. In 2002 she took up the position of deputy prosecutor at the ICC and oversaw the prosecution of Congolese warlord Thomas Lubanga. Since becoming chief prosecutor at the ICC in 2012 Bensouda has committed to tackling crimes against women and children.
What we can learn from her
"With respect to my work I really hardly think about my gender," Bensouda recently said. "But I believe also that as a woman putting emphasis on certain crimes, like sexual and gender based crime, I believe my gender has helped me to ensure I draw a line under this and raise it to a very strategic level ... As a woman I believe it's really very important to highlight those kinds of crimes."
...and finally Dinah Rose QC
Blackstone Chambers's Dinah Rose once thought that "the Bar was too difficult for women." Yet here she is today, ranked as a 'star at the Bar' by Chambers UK, reflecting her formidable rep as one of the best QCs in practice. Rose started out in employment and discrimination law, but subsequently became known for her high-profile work tackling government secrecy.
Rose fought against Julian Assange's arrest warrant; exposed MI5's complicity in the torture of Guantánamo Bay inmate Binyam Mohamed; helped The Guardian to publish Prince Charles' secret letters to the government; and led the BBC's investigation into the Jimmy Savile scandal.
She's also well known for advocating gender diversity at the Bar and encouraging women to join its ranks. "You have control, and you're not at the mercy of an employer whose decisions on promotion are going to be affected by whether or not you have been on maternity leave." Read our full interview with Dinah Rose here.