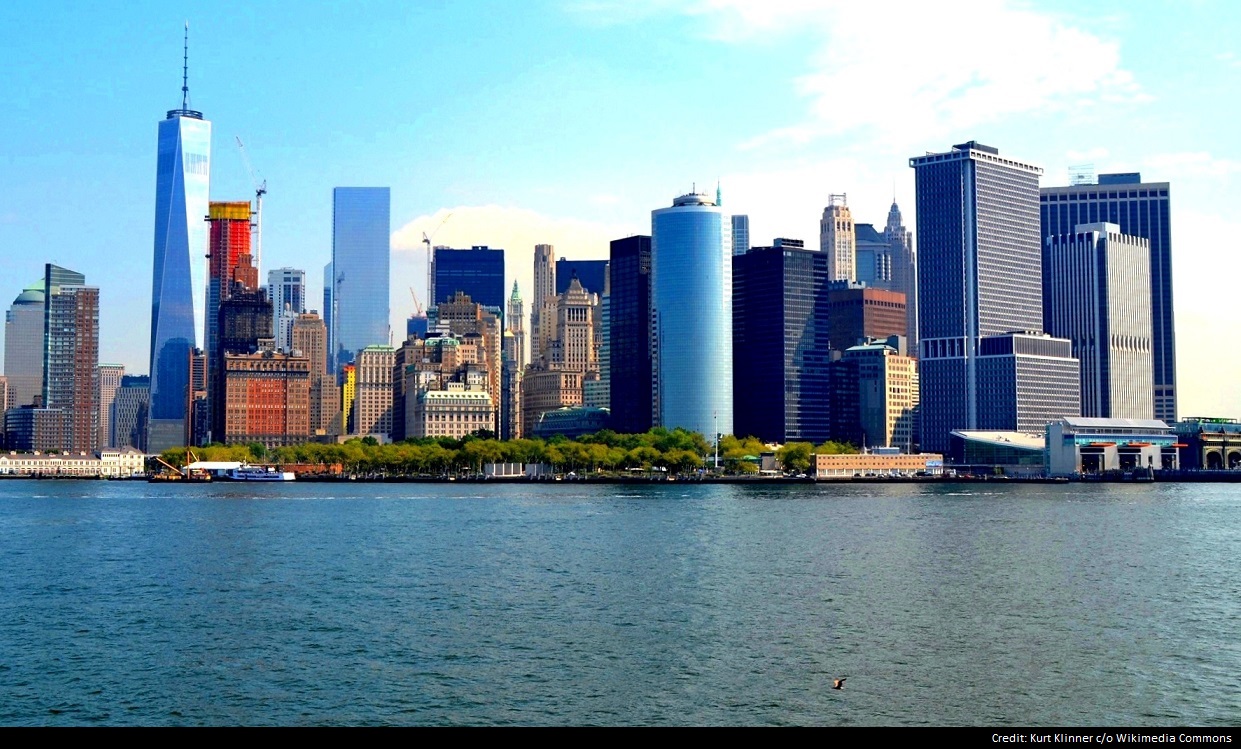 Researching every firm to find the right fit for you would be madness. So here's how to start a shortlist.
Wall Street firms
BY revenue, New York accounts for 17% of the nation's legal market (while the state is home to just 6% of the population). The city's most elite firms will be found in the borough of Manhattan, either near Wall Street or in Midtown. While they can range in size from under 200 to over 2,000 lawyers, all will house teams of attorneys working on high-value cases and deals for high financiers and big business, which are regularly reported on in the pages of the Wall Street Journal.
A big pull with these firms is the prestige, but it does come at a cost: young lawyers work long hours, often as "a cog who just has their own individual tasks." New York is also the country's most internationally oriented market, and even though some Wall Street firms may not have legions of lawyers stationed in Chicago, Charlotte or Shanghai, their work can span the nation and the globe. Culture-wise they can be stuffy and hierarchical, even for law firms.
Global firms
Law firms have been 'international' for years. White & Case made the trip from New York to open an office in Paris in 1926, a full year before Charles Lindbergh made the same journey in the Spirit of St. Louis. However, an increasing number of firms are now more than 'international' – they are global. They figure that, in today's world, you need a foothold in every market to have a competitive advantage.
A few early movers like Baker & McKenzie have grown organically from small beginnings in other countries, but the current trend is to become global by bolting together two or more large international firms. For example, Dentons is the product of America's Sonnenschein Nath & Rosenthal, the UK's Denton Wilde Sapte, Canada's Fraser Milner Casgrain and the French-founded Salans. This amalgamation means Dentons now operates from a mind-boggling 79 locations in 52 countries across Europe, Canada, the UK, the USA, the Middle East, Asia-Pacific, Central and East Asia, and Africa.
Having flooded the Western world with offices, the global firms are now targeting emerging markets: sending delegations to charm the Chinese and Russians, beginning to open offices in Africa and South America, and keeping a close eye on India (currently off limits to foreign firms).
The work junior associates undertake is not hugely different from their peers at Wall Street firms. What is different is the strategy these firms employ to achieve their goals. This naturally has a knock-on effect on the culture. Like Wall Street firms, the work will have an international flavor.  
Multi-site firms
Clients like their lawyers close at hand, so as they've grown, many firms have established networks of offices across the country. At some multi-site firms, offices work together on nationwide matters, while at others each office focuses on matters in its locality. The size of the deals will often compete with the biggest international firms, as do the salaries.
Many of these firms maintain offices abroad (though they generally have less reach than the global firms mentioned above) which have differing levels of integration with the USA (and many multi-site firms are merging with overseas counterparts to move into the 'global' category). A major benefit of a multi-site firm is that as an associate you can move cities while remaining with the same employer.
Regional firms
There can be quite a difference in the culture, working style and practice remit of firms based in different regions. Many firms take pride in the fact they are Californian, Midwestern or Bostonian. All populous states – from New Jersey and Pennsylvania to Arizona and Minnesota – have their own sophisticated legal markets, with a group of leading firms working on complex transactions and cases.
Certain regions are known for certain types of work: banking and finance in New York; government/regulatory in DC; technology and media in California; energy in Texas; private equity in Boston, etc. Many West Coast firms look toward Asia for business, while Florida firms often work in Latin America. Each region has its own set of traits and it is worth thinking about them. When researching a firm, find out about the local market in which it operates. Typically, these firms are seen as less high-stress than the New York elite, and that's reflected in the salary – which is still good, nevertheless.
Boutiques and specialists
Boutiques are firms that practice in a single area of law – litigation or IP, for example. Some are very small; others have hundreds of lawyers. These firms offer a great opportunity for those who know what they want to do and want to work with like-minded people, but they are not a good option if you are unsure what area of law you want to work in. Specialist firms may offer additional practice areas to support their main agenda.
Outside BigLaw: small firms
Only a fraction of the nation's 50,000 law firms employ more than 50 lawyers. The others are smaller businesses doing all kinds of legal work often with a local focus, in towns and cities from Portland, Maine to Portland, Oregon, and from Anchorage to Key West. We discuss the opportunities offered by small firms in our small firms feature elsewhere on this site.