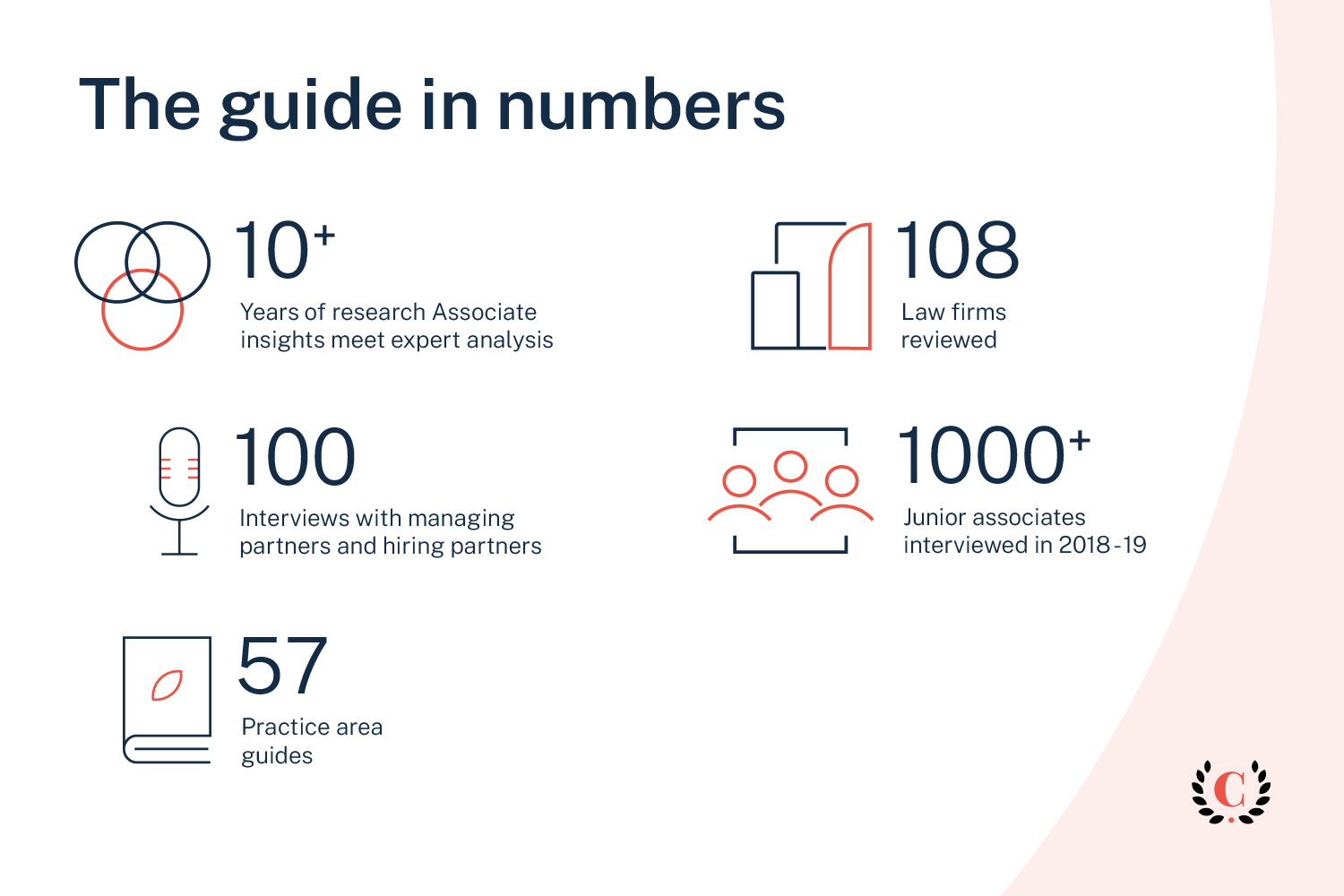 12 months of research launched today
Foreword from the editors
Only a cave dweller would attempt optimism in 2020, but here goes... Firstly, lawyers are billing more pro bono hours than ever in the seven years we've been tracking this. The call to 'make the world a better place' is strong in a lot of law school enrollments, so this is good news for meeting students' career goals. How well a law firm meets expectations has been central to our research this year: if the experience falls short the associate will leave. And we've seen a generational shift in the reasons why lawyers walk out: today's junior lawyers are eschewing traditional signifiers of success like power and wealth, and pursuing intellectual challenge and, in particular, positive working cultures. So our second call for optimism is that today's junior lawyers are behaving in a more empowered way, seeking personal gratification over status, and law firms are having to accommodate.
Amid this greater focus on culture, firms are under the spotlight from their clients as well as their attorneys to improve their retention of diverse lawyers. And to see how wasteful and costly attrition is for firms has urged them to make D&I and good mental health core priorities with the power to affect the firm's commercial fortunes. Addressing these issues is hard in this uniquely taut industry, but the pressure to improve working cultures makes this a better time than ever to become a lawyer – our third big reason for optimism. And finally, while some industries are suffering badly this year, we should take comfort in seeing what a resilient place the law is, able to nimbly switch its focus in the face of crisis; more on that from Leah below. Whether you find my rose-tinted viewpoint delusional or not, these turbulent times will at least favor a resourceful and pragmatic mindset
Antony Cooke, Editor
June 18, 2020
---
We can't go much further without mentioning the pandemic-shaped elephant in the room. Readers today are facing challenges that no generation of law student has faced before. As schools and firms adhere to social distancing measures, interviews and summer programs are going virtual. Law firms have been forced to adapt their way of working. The long-lasting effects of the global emergency on firms and the industries of their clients are yet to be seen – but the world still needs lawyers. Some practices are even enjoying a boom. As businesses try to stay afloat, bankruptcy and restructuring lawyers are rising to the occasion to help them survive, and to handle the liquidations of those that can't.
The legal landscape that students join in a couple of years' time may look very different to what it is today. Right now, we're in an in-between, uncertain place. These may not be ideal circumstances, but it's certainly an interesting time to be a law student. And you may even find opportunities to show employers how much mettle you've got. Chambers Associate will be on hand to help you navigate this new reality all the way.
---
This has been the most exciting edition of Associate to work on; we've expanded our content into new areas and have been busy preparing more analysis of the sector than ever before. There are two areas that I have been focusing on in particular. First, diversity and inclusion. Chambers Associate has long tracked the progress of D&I in BigLaw, but in this edition we're taking that coverage further by combining our own findings with articles produced with law firms to bring you the latest on important topics such as allyship; mentoring and sponsorship; and positive law firm culture. We'll be building this base of content online, so check the website for updates. Second, greater regional analysis and content. Whether you're trying to choose between US markets as a law student or looking to make a lateral move, in this edition we've endeavored to bring you a much more in-depth bank of information for markets across the country. So, if you're interested in the thriving tech scene in Austin; the life sciences drive in Boston; or the IP potential in DC, we'll have it covered alongside much more in various other locations. Enjoy!
---
So much is uncertain in these challenging times, so it's good to have one thing you can be sure of – our Inside View analysis is as sound as ever. This year we've renewed our focus on helping you understand the unique character of each firm, as well as the differences between each firm's departments, practices and offices. We've expanded our research to focus more on mental health and wellbeing, which are crucial factors to consider when you're making career decisions; and we're taking a more long-term view of career development, helping you match your goals with those of your potential employer. In a job market that's only set to get more competitive, you can never be too prepared, and our resources are the best possible place to start.