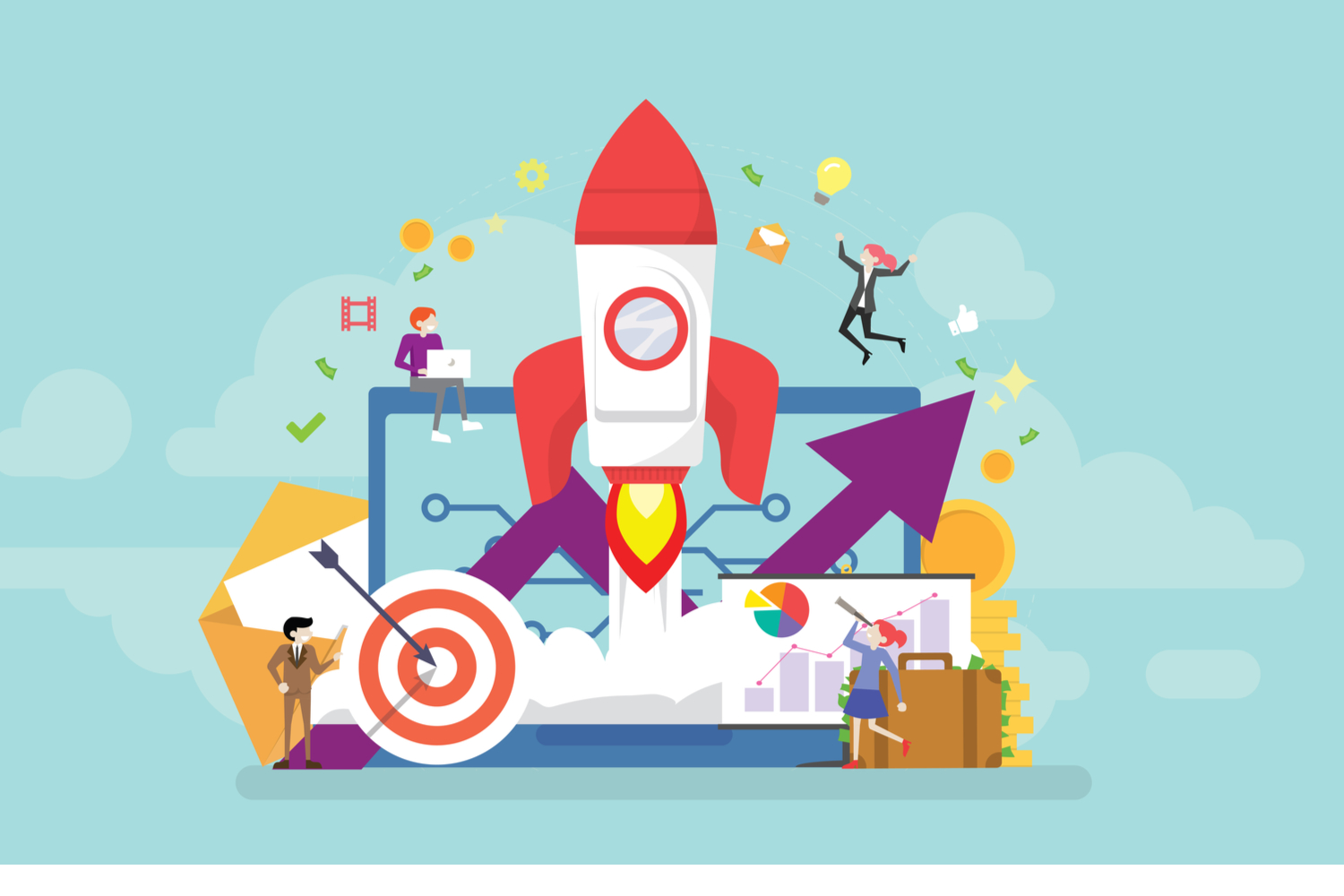 Venture capital is booming. We speak to experts in the field to find out more about the opportunities out there for associates in this exciting practice area.
Harry Cerasale, February 2022
Cutting edge
If there's one thing that unites those operating in the venture capital space, it's a fascination with technology. "It's a great leveler of progress and it's exciting to think about how it can shape every aspect of the future," general counsel at SoftBank Group International, Stephen Lam tells us. It's also extremely lucrative, with some estimates now valuing the US technology sector at over $9 trillion. From breakthroughs in everything from digital health and virtual reality to blockchain and robotics, "the effects of technology are now pervasive across every single sector of the economy," Lam stresses. It's a reality that's only been accelerated by the pandemic, with technology underpinning much of the explosive growth witnessed in transactional spaces such as capital markets, M&A, and private equity over the past year.
Engagement with the tech sector in at least some capacity is now unavoidable for the modern attorney. However, for those working in the venture capital and emerging companies spaces, it's the opportunity to work at the forefront of new cutting-edge technologies that makes it such a compelling career. "Some of the technology I've encountered in my career is simply mind-blowing," partner at Gunderson's venture capital team, Ryan Purcell tells us. "For example, we recently represented CTRL-labs, a start-up enabling humans to control computers using only their brains, in its acquisition by Facebook."
"Some of the technology I've encountered in my career is simply mind-blowing…"
Objectively, it's hard not to be fascinated with such groundbreaking developments, but a career in venture capital should only be reserved for those who are seriously intent on wedding a corporate legal career with a genuine passion for technology. "There's never been a better time to throw yourself into learning about a new technology," Amdie Mengistu, senior sonsultant at legal recruiting boutique Whistler Partners, tells us. "If you're interested in crypto or biotech, there are venture funds that solely focus on those verticals. This is the time where you can join a top practice and become a leading expert in a field - there's no ten-year expert in many of these areas."
Golden age
So, what's driving the sector's current boom? "It's a question I love to ask candidates," Mengistu tells us. "However, I often feel that lawyers are so busy in the details of the deals, that they don't always get the macro view." Sarah Blumling, founder and CEO of in-house focused recruiting firm QueensBench, credits the pandemic for "accelerating technological development by ten years in areas such as digital health. Zoom is another example of a technology that has become a household name in a very short period of time." Research from EY suggests that VC-backed start-ups are set to raise over $200 billion across 2021, with technology, financial services, and healthcare sectors accounting for nearly 76% of the market. The number of 'mega-found' financings, that is investments of more than $100 million or more, has also been doubled in 2021 compared to 2020. Many predict that the high amounts of dry powder, level of innovation, and market confidence are likely to sustain growth in the sector for the foreseeable future.
The optimistic outlook is such that "there are many PE funds with powder to spend that are kicking themselves for not participating earlier," Whistler Partners' founder, Sean Burke, explains. Though emerging companies and PE have historically been two distinct spheres, Mengistu points out that "increasingly, there is an overlap where EC/VC shops are using the banner of growth equity to attract both top clients and PE lawyers from elite firms to prove to their clients that they can also handle growth equity."
Similarly, Burke highlights a parallel story where "large Wall Street firms are trying to poach tech lawyers from tech firms because they don't just want to lose the venture investment business of their large strategic clients or from private funds that are launching venture arms. There's a bit of a battle!" Moreover, despite the crossover, Burke reiterates that "it's not as simple as a PE lawyer putting on a different hat. Your typical PE fund and PE attorney don't do well in the VC space. They worry about the wrong things, they over negotiate, and are too concerned with risk. Like an M&A lawyer, you really do have to learn a new skill set."
 Venture into a job at a fund
It's important for associates to be aware that going in-house to a venture fund is a fundamentally different proposition to working for funds firm-side. "As outside counsel, no matter how senior you are, you are ultimately always going to be an advisor whereas in-house you're asked to play a much broader role," Lam states. "You need to be comfortable making decisions on risk and what you're willing to accept as an organisation." He adds that "I think it requires you to be more pragmatic, more commercially oriented, and know how to effectively connect the law in theory with business needs." Conversely, Salil Gandhi, partner at Wilson Sonsini, tells us, "having been in-house for a number of years, I have enjoyed transitioning back to private practice. I really love being an advisor to a lot of different businesses and helping to solve a lot of little problems along the way – a lot more different issues come by your desk on a daily basis." Burke has found that "Salil's path, from in-house back to a firm, is unusual. But it's not unheard of in the world of tech attorneys. Often the most cutting-edge work is being done in-house, and the experienced practitioners gain there is invaluable to firms."
If going in-house to a fund, rather than a company, is your ultimate goal, Purcell explains that "coming from law school, the path to going in-house varies person to person. We staff based on aptitude, with the opportunity to lead transactions as a first-year associate. Certainly, by your second year, you can be leading transactions for a VC firm, at which point you can begin building a relationship with their general counsel." He adds that "our associates go in-house to VC firms as early as their third year, with those between their fourth and sixth-year being the most common. The people that go in-house earlier tend to go to early-stage funds, while those going later in their sixth or eighth year go to larger, stage agnostic funds."
For those with intentions of turning an in-house position at a venture fund into a business-side role, the recruiters we spoke to urged caution. "You're probably better off joining a startup than a venture fund if you want to go business-side," Burke suggests. While Blumling concedes that "it does happen occasionally, but it's quite unusual. So it's a big mistake thinking that entering in a legal role at a fund will lead to a job on the business side."
"I caution everybody to do their homework and understand how their compensation and cash flow is going to work."
Blumling also stresses that "compensation is something candidates really need to think carefully about," highlighting that "many associates don't have a solid understanding of how fund compensation works. I caution everybody to do their homework and understand how their compensation and cash flow is going to work." So how does it work? "Generally speaking, you will have a base salary and a cash annual bonus that may be somewhat less than your law firm compensation. Some firms offer a portion of carried interest in their fund when you've been there a while, but the way that funds are structured typically means that you are looking at between five and seven years before you see a return on that."
 Coast to coast
The world of technology and venture capital has long been synonymous with Silicon Valley. However, increasingly New York is developing into a secondary hub. Research from EY has shown that the state is having a record year with two successive double digit billion-dollar quarters. In Q2, New York received $10.9 billion of VC investment compared to $27.7 billion in the San Francisco Bay Area. Purcell confirms that "though New York is smaller than Silicon Valley, it is growing incredibly quickly. Growth equity funds and crossover investors are raising tens of billions of dollars at a time." Gandhi highlights that "while a decade ago, the scene was dominated by Fintech, there's now a lot of exciting growth in other areas such as in PropTech and AdTech." Lam also points out that "Google now has a huge office space in Chelsea and Facebook employs more people here anywhere outside of California. Many companies want to take advantage of the major tech universities in the area."
"Though New York is smaller than Silicon Valley, it is growing incredibly quickly…"
However, the effects of the pandemic mean that "geography has never mattered less," and Purcell highlights that "the number of remote first companies and those without offices has never been higher." As a result, Blumling notes that "we have been able to recruit candidates who live outside of those coastal metropolitan areas for venture capital clients. But generally, those people will have worked in an EC/VC practice at a leading EC/VC firm, have the relevant experience to do the job remotely, and will be expected to travel frequently to meet partners."
Learning the fundamentals
Blumling makes clear that going in-house to a venture fund does require industry specific experience with VC clients. "The typical profile of a venture fund candidate is somebody who has a high volume of venture financings under their belt. By high volume, I mean a minimum of 80 to 100 deals to be considered a viable candidate." Mengistu adds that "this challenges the conventional wisdom of many elite M&A associates who believe that they are already in the best practice niche for going in-house. However, as Sarah mentioned, that's not actually the case on the VC side of things."
That's not to say those from other corporate disciplines can't make the jump. On the contrary, Gandhi emphasizes that "the skillset of an M&A lawyer is highly transferable. You'll still be looking at things like what the reps and warranties are and what the indemnities are. Once you have the technical skills, the industry specific knowledge can be taught." That knowledge is best acquired at firms such as Wilson Sonsini, Gunderson, Cooley, Latham, Goodwin, and Fenwick, which house some of the nation's largest and most sophisticated venture capital legal teams. Fortunately, Mengistu emphasizes that "M&A practitioners at the top M&A firms are highly coveted by these tech firms, and it's become a dreaded secret that many of them will use the firm as a lily pad to jump into an in-house position in the VC/EC space at a later date." Indeed, Purcell confirms that "most people we hire laterally come from tier-one white shoe firms, such as Kirkland, Cleary, Davis Polk, Simpson and Cravath, with M&A being the most common DNA for people who come to Gunderson." Reflecting on his career, Lam tells us "working as a M&A associate at Sullivan & Cromwell was a fantastic starting point for my career – it set me up with a strong foundation to pursue a number of avenues, including tech/VC."
"Most people we hire laterally come from tier-one white shoe firms, such as Kirkland, Cleary and Cravath, with M&A being the most common DNA for people who come to Gunderson."
However, Blumling advises: "Don't spend too long as a M&A or capital markets lawyer – five years maximum." Because while the skillset is transferable, there remains a significant learning curve. Firstly, "you're not going to be working on just one or two transactions," Purcell makes clear. "Our work sees us engaging with up to 20 different companies at any one time. You'll also be negotiating with CEOs directly, and on the velocity side, transactions move much faster. Whereas a public M&A deal might take place over a number of months or even years, VC deals are typically measured in weeks." Moreover,Lam points out that "when dealing with a legacy business such as a major bank, the risk factors tend to be quite predictable. However, when working with a breakthrough company, there is often not a lot of precedent in the law. It can be daunting but also very exciting getting to understand the risks and business model underlying a new technology."
Fortunately, the buoyancy of the venture capital sector means that "a corporate associate might only need to be in an EC/VC focused law firm for just two to three years before garnering a level of expertise that makes them a viable or even top candidate for a VC general counsel position," Mengistu highlights.
"Be confident in yourself and in your ability to negotiate uncertainty."
The prospect of a significant change in career direction is understandably a daunting prospect. However, Lam maintains that "leaving my stable job in New York was the best thing that has happened to me," adding that "I love being a lawyer among non-lawyers in my current capacity." He advises those in the earlier stages of the legal careers "to be confident in yourself and in your ability to negotiate uncertainty. Going from a BigLaw firm to a major investment bank is not very risky; tech by definition is riskier but in my opinion, the rewards are much greater."