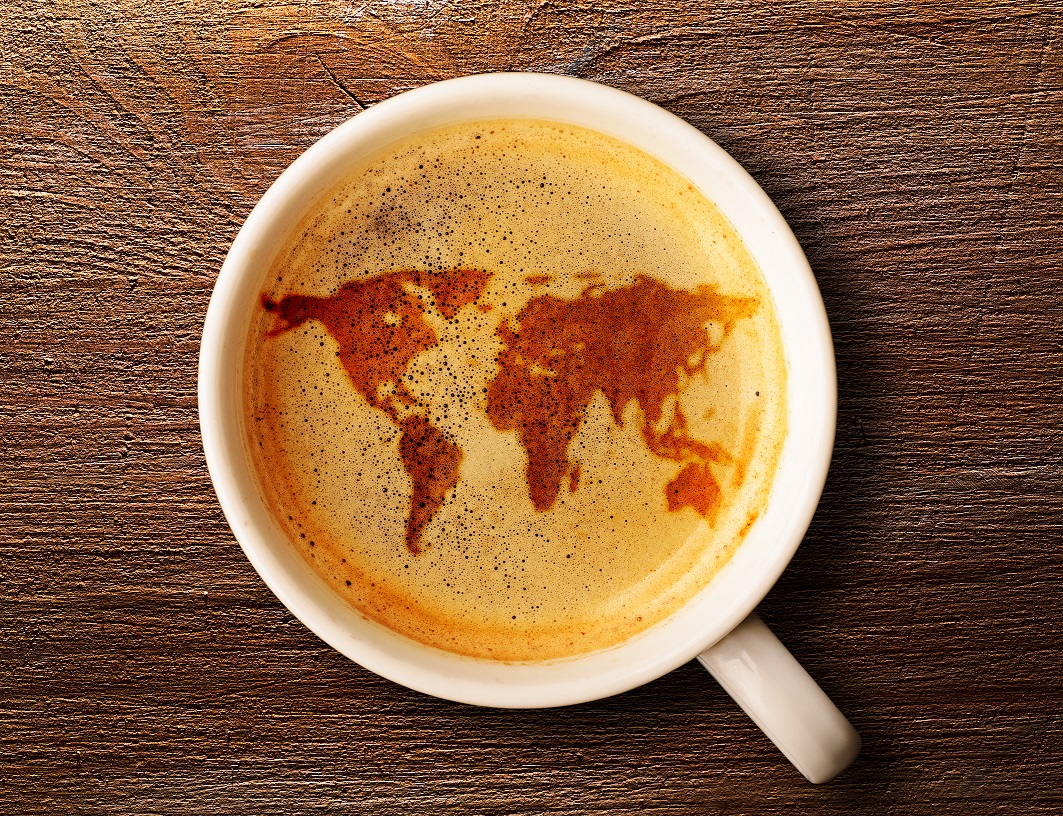 Global law firms promise a prestigious and distinct career. We caught up with a few international lawyers at Skadden to learn about their careers and how you can enter this world.
IN 2017, Intel, the ubiquitous Silicon Valley chipmaker, bought the Israeli company Mobileye, one of the leaders in autonomous driving tech, for $15.3 billion. The sizeable figure bears significance, but, more fundamentally, this deal highlights the incessantly international nature of modern business. It's a basic point, but it's nevertheless remarkable.
And who was it that provided Intel's legal advice on this deal? Skadden. The New York-based firm is synonymous with M&A at the very highest level — these days, that means managing a whirling vortex of international interests and diverse jurisdictions. Law firms, too, have become global.
With its skill at handling cross-border matters in a wide range of practice areas, and its 22 offices strategically spread across global financial centers, Skadden fits the bill of a 'global firm'. As energy and infrastructure projects partner Julia Czarniak tells us: "It's not just that we have a lot of foreign offices. We bring the same standards, the same consistency and predictability all over the world — we're not just a series of affiliated offices. To me that's what makes it truly global."
"Almost everything you do these days has some touchpoint around the globe."
Over the last 30-odd years this particular breed of law firm has multiplied, defined by their ability to provide coordinated legal services that match the global clients they serve. It's been a defining trend of the legal industry and, fortunately for those pursuing a legal career, it's here to stay.
To examine the career path that will lead you to a global firm, we've called on Skadden and its attorneys to shine a light on what's involved. For the reasons set out above, they're in a great position to offer some advice. "Being an international lawyer at Skadden means being a lawyer at Skadden," says tax partner Chase Wink. "Given our client base and the nature of what they do, just about everything we work on has a substantial international component."
Read on to hear about what exactly joining a global firm entails: the issues Skadden's attorneys contend with, the international opportunities they have and their tips for making a successful career as an international lawyer in a global firm.
What is an international lawyer?
If a US firm has US attorneys, does a global firm employ international lawyers? What exactly does being an international lawyer mean? The answer is a bit of a grey area. "There are probably as many definitions of an international lawyer as there are international lawyers!" says Sean Doyle, an M&A partner in Skadden's New York office.
The title certainly isn't limited to those qualified in two (or more) jurisdictions. The roles of lawyers in global firms are more interconnected. Cross-border matters may require US-qualified lawyers to reside in foreign offices, and different jurisdictions and different firms have their own rules for how this process works. Brittany Turner, an associate who is seconded from Skadden's New York office to its Hong Kong office, tells us: "The firm sponsors you to become a registered foreign lawyer. You're then able to practice the law of your home jurisdiction, which in the US is whichever state bar to which you are admitted. So now I practice New York law here in Hong Kong."
But is working abroad a necessary component to being involved in international work? Absolutely not. Working from a US office can provide just as much exposure to international matters. "Almost everything you do these days has some touchpoint around the globe," says Doyle. "For myriad reasons almost everything we do now has some international nexus that you have to be aware of. Even when it's just a US-to-US deal, because of the nature of most of our clients' businesses, you're going to have to be sensitive to cross-border issues that may arise."
Additionally, global firms must consider the international consequences of their actions, adding a crucial layer of complexity. This can make lawyers' jobs tougher but, for many, it also adds a layer of excitement and dynamism.
Act now
We'll discuss the specific complexities of international work later, but first let's cover how you can begin carving a career path that includes working on international matters. Skadden's attorneys kindly shared what students can do now to maximize their chances of getting hired and thriving in a multinational cauldron.
Law school is the perfect place to start. "At a minimum, take a comparative international law class," Doyle advises. "This will help you understand the different types of legal regimes that exist around the globe. You don't have to learn the exact codes, but it's good to understand the basics and know what they mean."
"When I recruit for our team I like people who have clear ties to, and an interest in, the greater world."
Gaining a basic knowledge of international laws will help, but to make it count you need to combine legal knowledge with cultural curiosity. Government enforcement and white collar crime partner Ryan Junck emphasizes the importance of being interested in and having the ability to adapt to different cultures. "In this job, we can be in Paris, Russia, North Africa and the Middle East all in the space of a week," he says. As a result, during the recruitment process Junck looks for people who seem comfortable adjusting to working in all parts of the world. According to capital markets partner Ryan Dzierniejko, the best surefire way to gain cultural flexibility is to actually go out and travel the world. "You can learn a lot about cultures and local geographies by just traveling and visiting places." Junck agrees: "When I recruit for our team I like people who have clear ties to, and an interest in, the greater world. If they say that their recent trip to London was the first time they've ever been outside of the US, it's not typically demonstrative of a long-term fit."
Not everyone has the finances to travel worldwide of course, but Junck feels it's about adopting the right mindset. "You don't necessarily need time and money to go around the world – I didn't when I was growing up – but you should take every opportunity you can when they present themselves. Being intellectually curious and learning about the world is always going to serve you well."
Across the threshold
Once you've received an offer to work at a global firm, getting staffed on international work doesn't have to wait until you're a partner. Instead international work can be thrust upon associates from the start. Wink tells us that he's been working on international matters since his first year at the firm. "That's universal, at least for tax lawyers at Skadden," he says. Dzierniejko's capital markets work also meant international exposure began on day one. "We deal with many foreign companies looking to raise capital in the US market and US companies looking to go international," he says. "It's not every deal, but it's often every other deal."
"There are places in the world to work other than New York."
Of course, certain practice areas make it easier to gain international work experience than others, so it's worth familiarizing yourself with how each practice works. Read our Inside View reviews or check Chambers Global rankings for all the details. Not every department is as obviously international as international trade, for example. Practices that are thriving in US firms' international offices can be a great indicator of where to set your sights. Stay up to date on new developments within the firm. For example, Skadden recently established an antitrust practice in Hong Kong. Knowing these details can help you decide which area of international law you might like to pursue.
Wherever you end up, Junck advises junior attorneys to "express an interest right out of law school." Dzierniejko agrees: "If you're coming in and want international exposure, make a point of letting others know you are interested in that work. At Skadden there will be people who will go out of their way to find you a role if you raise your hand."
The Long Haul
Packing your bags and switching offices is an adventurous way of utilizing a global firm's opportunities. As Turner puts it: "There are many other places to work besides New York. There are a wealth of opportunities around the world when you work at a global firm like Skadden. The question is whether you are taking advantage of the global platform."
When you've made the decision, Turner believes the best method is also the simplest. "Put your name in and say you want the opportunity," she says. "I was thinking about asking to work in other offices for a while. Then I finally put my name in the hat, and three weeks later, I was on my way to Hong Kong."
"Make yourself an expert."
Junck advises young attorneys to develop a niche that fits with one of the firm's international practices. He says, "In order to make yourself a desirable candidate to transfer offices, identify a specialty that is valued in a particular jurisdiction and make yourself an expert in it."
Current Issues
To succeed as an international lawyer, it's important to stay on top of events and trends affecting the multinational clients enlisting your services. More immediately, having knowledge and awareness of US foreign policy issues will impress recruiters.
However, these policies may change rapidly. Withdrawal from the Trans-Pacific Partnership, a nascent trade war and recent tax reform are all examples that lead to uncertainty in international policy. The Trump administration's changes are going to have many implications in numerous jurisdictions, Dzierniejko says. "With political uncertainty comes times when clients are uncertain," he says. Wink adds that it's a much less predictable environment than when he started at the firm."The 2017 tax reform legislation significantly changed the way many clients think about their cross-border operations," he says.
Of course, the US isn't the only major market harboring significant political uncertainty. "It's visible in the UK because of Brexit and in the rest of the EU because of the additional focus they've had on state aid and tax planning undertaken by multinational companies," Wink says. The ramping up of competition regulation enforcement by the European Commission has seen chipmaker Qualcomm hit with a record fine of over €997 million.
"This complexity is going to continue to grow worldwide."
International regulatory bodies increasingly need to be factored in even when the deal or case may not seem international in nature. Doyle provides a recent example from his M&A practice. "We were representing a buyer of a Dutch-listed company that happened to have a lot of US shareholders," he says. "The business was not listed in the US and had no business in the US at all, yet we needed to consider the US takeover rules administered by the Securities and Exchange Commission with the regulations of the Dutch exchange authority." Further layers of complexity are added by conflict between regulators.For example, according to Doyle, MOFCOM, China's Ministry of Commerce, is increasingly asserting itself on the types of transactions the US has historically had more authority over, even when China isn't the focal point of the deal.
"The whole world is becoming more complex from a regulatory perspective," Junck says.From a business perspective, it's more challenging than ever to ensure you're complying with the rules worldwide. And given the political climate, Junck doesn't see that changing any time soon. "This complexity is going to continue to grow worldwide," he says. "Take Brexit for example. Clients that straddle the UK and the EU are going to have lots of questions." Junck notes that changing regulations often can be good opportunities for junior attorneys. "Complexity tends to lead to questions, and questions tend to lead to finding lawyers willing to dig for answers," he says. Additionally, Wink says new policies like the 2017 tax reform legislation are great for junior lawyers and law students who are looking to find their all-important niche. "This is an opportunity to become an expert in laws in which more senior people and partners have not yet engrossed themselves," he says. "Because the system has been changed, everyone's back to square one when it comes to learning the new rules."
Final Thoughts
To conclude, we asked Skadden attorneys for one piece of advice they would give to their former selves as they took their first steps toward an internationally minded career.
Ryan Dzierniejko: "Develop a real international awareness, whether it's through traveling or reading – it will help you approach clients and their concerns in a way other folks can't."
Julia Czarniak: "Have an open mind and an ability to absorb the information. Be adaptive."
Brittany Turner: "When you're researching a firm, if you're interested in going to different offices, make sure you ask whether it's a potential option. Ask to speak with associates who spent time abroad to get real insight into the process."
Ryan Junck: "Develop a long-term interest. International work needs someone who can seamlessly straddle a series of relationships and cultures, and have an appreciation of complexity that can go with different legal systems. Study aspects of the broader world to make yourself an attractive long-term fit."
---
Speaking another language?
If you were of the impression that international matters were presided over by polyglots, effortlessly switching between languages, you'd be wrong. In many Asian offices, Turner tells us, a vast amount of the legal documents are done in English.Also, conversing fluently and being able to speak the legal lingo are two very different things. Czarniak learned through her experience studying a semester of Russian law as a native Russian speaker that legal language is very different. "Even I as a native speaker required additional training," she says. "So I would suggest not focus on language fluency as much as a cultural understanding."
But having knowledge of other language still retains its usefulness and can be a great tool in developing vital relationships. "Life would be much easier if I spoke other languages," Junck says. "The next generation of people doing this job behind me likely will have incredible language skills."
So, if you want to go for it, which language should you pick? Spanish or Portuguese are a strong bet, Czarniak says. "Latin America is in growth mode, with Brazil opening up on the oil and gas side." Junck, meanwhile highlights East Asia. "If you speak Mandarin, Korean or Japanese, you're definitely going to be in high demand," he says. In addition, speaking a less common second language in the U.S. could provide you with that all-important niche.