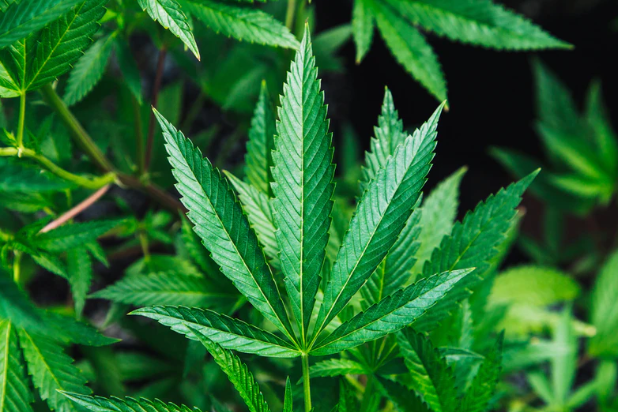 Following its legalization in several states, cannabis is big business: and that means opportunities for lawyers.
A lot can change in a decade. From illicit plumes of smoke cloaking skate parks and college dorm rooms, to a multibillion-dollar legitimate industry, cannabis has come a long way. In 2019, New Frontier Data – an organisation dedicated to providing information on the legal cannabis market – estimated the industry to be valued at $13.6 billion, with over 300,000 jobs involved.
As is common to growing industries like this (we're here all day!), lawyers are getting very busy within this new revolution. To this end, we spoke with Duane Morris partner Seth Goldberg to unpack some of the realities of working in such an embryonic space. Goldberg leads Duane Morris' dedicated Cannabis Industry Group and has been at the forefront of the legal cannabis sector.


How would you describe cannabis law?
Seth Goldberg: Cannabis law pertains to how the federal and state laws and regulations governing cannabis, which is made up of marijuana and hemp, must be considered in connection with (i) commercial transactions, e.g., investment, real estate, mergers & acquisitions, involving cannabis; (ii) licensing to grow, process, and distribute cannabis; (iii) the manufacture and distribution of cannabis-containing products. Cannabis law also involves shaping federal and state laws, guidance and policies concerning cannabis-related legal issues, such as social justice, banking, medical research, etc.


What practice areas are most commonly associated with it?

Duane Morris lawyers across our entire platform of practice areas – corporate, litigation, IP, real estate, taxation, etc. – have provided counsel to the cannabis industry, but the most commonly associated practices areas are regulations and litigation, corporate structuring and capital formation, and mergers and acquisitions.


What clients or industry sectors do you most encounter? Which sectors do you see greater activity in?
We have a broad spectrum of cannabis-related clients, from multi-state marijuana operators to hemp-derived CBD product start-ups. Traditional industry clients are increasingly utilizing our services to enter the space. We are often brought into cannabis-related M&A transactions to provide cannabis-specific advice and due diligence.


What kind of work is involved day to day?
At Duane Morris, cannabis is treated like other industries. Lawyers in all of our traditional practice areas have experience with cannabis matters, and are thus extending their day-to-day corporate, litigation, real estate, taxation, IP, and regulatory advice to cannabis specific matters. Our cannabis clients benefit from lawyers with deep experience in our multi-service practice areas.


What challenges come with working in such an embryonic space?
Given the start-up and early nature of the space, finding anchor clients that are going to have longevity in the industry is a challenge. Those are the clients that can benefit most from our full-service platform.


How has the practice changed since Duane Morris established their dedicated cannabis department?
The first few years of our practice were focused on capital formation and licensing for core cannabis companies. The gravitational pull of the growing industry has led to more clients in traditional areas – such as consumer goods, energy, security, and advertising – needing advice on whether and how to enter the space. The federal legalization of hemp in 2018 and resulting proliferation of hemp-derived CBD product manufacturers had a lot to do with that.


What risks does the rise of alternative smoking methods – such as vaping – pose to the cannabis industry?
The vaping crisis in late 2019 underscored the need for cannabis operators to implement sound compliance and product safety measures. Given the tight regulations on the marijuana market, and demand for flower, the space has managed through the vaping crisis, but it was a good wake up call for some.


Are firms generally quite averse to establishing practices in a once contentious field?
The cannabis space is really not that controversial. More and more firms are devoting practice areas to it, and individual lawyers at more and more firms are getting involved.


Are there any wider trends shaping the nature of your work, or the industry more generally?
The most noticeable trend has been growing interest from non-cannabis companies, such as mass-marketed consumer goods companies, in expanding into the space. 


Has the global covid-19 pandemic had an impact on the industry?
The pandemic's impact has been bittersweet.  Bitter because cannabis companies have been largely deprived of the Payroll Protection Program loans, and traditional avenues for capital are not available to the cannabis space. Sweet because medical marijuana dispensaries have been deemed "essential" in states where it is legal and thus those businesses and their employees have been hard at work during the pandemic.


Do you anticipate federal approaches to the cannabis industry changing? 
The federal government has been considering changes to the cannabis (marijuana and hemp) regulatory framework for years, but it is hard to predict how and when it will happen. A 2017 Gallup poll showed 2/3 of Americans support federal legalization. I can only imagine that number is higher now, as more states have legalized and more people have benefited from that legalization either directly or indirectly.


Does your work take on an international dimension?
It is an area that has gained more momentum. The number of countries legalizing cannabis is growing, and with that growth, come inquiries about how those in the US can participate in the international markets, and how those in the international markets can participate in the US market.


What would you say the future of the cannabis industry looks like?
It really depends on federal legislation. Legislation that allows banks to provide their services to cannabis operators, as in any other industry, would be a tremendous boost to the market, and also lead to it becoming even more common and accepted. A states-rights approach would also be a game-changer, and confer to states the benefits of a market that provides tax revenue, jobs, and growth in a lot of sectors. Obviously, federal legalization would also be a game-changer.


What do you consider to be the most significant or "game-changing" cannabis-related cases?
The most important developments for cannabis are really regulatory.  The Cole Memo [declaring the federal government would not enforce marijuana prohibition in states that legalised it] was very significant and paved the way for today's market. The 2018 Farm Bill and hemp legalization has had an impact.  Hopefully we will see banking laws passed, and possibly a states-rights solution.


What are the most interesting cannabis law cases that you have worked on?
As a trial lawyer who also practices in highly regulated, traditional industries, such as pharmaceuticals, cannabis has allowed me to pioneer a new industry and area of the law. All of my cannabis matters are interesting because the issues they raise are complex and the law is still developing. Being on the cutting edge, as it is evolving in real-time, is exciting. For example, advising consumer goods companies on the mass marketing of hemp-derived CBD in various states within weeks of the Farm Bill passing, or advising cannabis clients on compliance measures through the vaping crisis, as the CDC and FDA are issuing guidance, has been extremely rewarding.


What can students do to prepare themselves for a career in cannabis law?
Cannabis law is really just a facet or extension of a legal practice, so the best preparation is developing experience in a practice area, such as litigation, corporate, or taxation, and then learning how to apply that to cannabis-related matters.
We interview lawyers year-round and turn their insights into guidance for you.