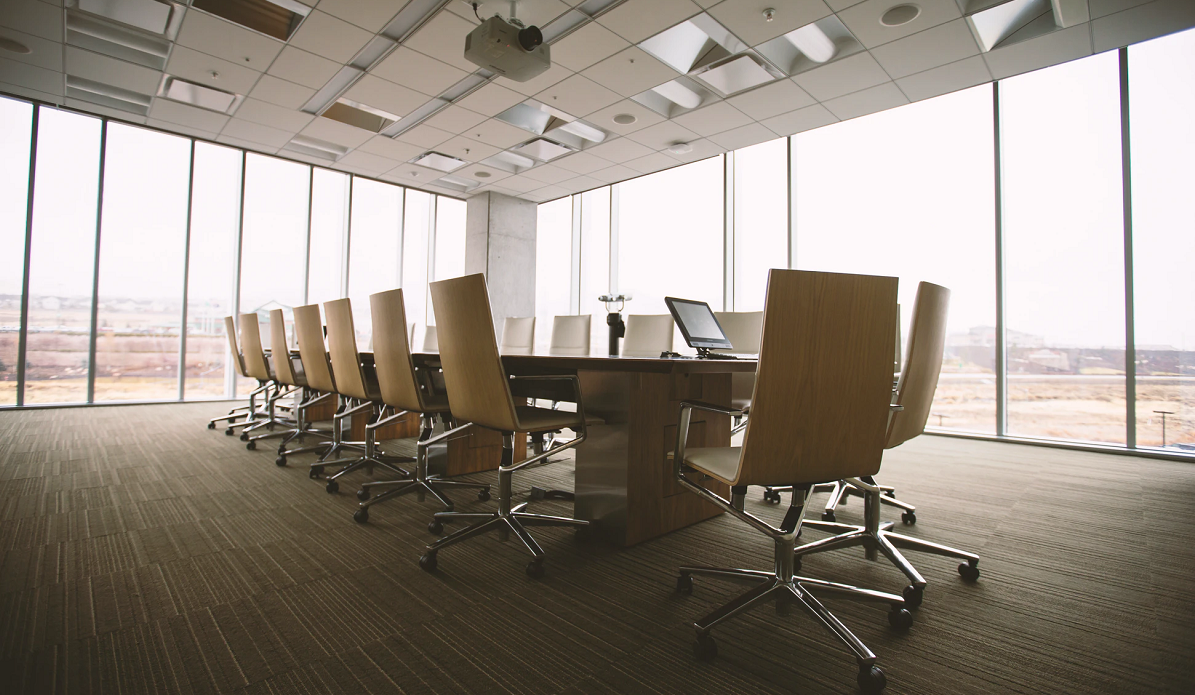 Litigation boutiques offer an intensive yet supportive learning environment for young lawyers – expect your skills to grow, and grow fast.
Can you give a brief description of the work that Holwell Shuster & Goldberg focuses on?
Michael S. Shuster: Since our founding in 2012, we have grown to about 60 lawyers, focusing on complex, high-stakes cases. We played a leading role in prosecuting claims arising from the 2008 mortgage crisis and have represented Visa in the largest-ever multi-district antitrust litigation.
Brian Goldman: The firm is a group of litigators, and the firm's attitude is that we can handle nearly any dispute from the pleadings to trial, and through appeal. Since starting here I have worked on an antitrust case, a multi-forum commercial dispute, a quirky separation-of-powers case progressing through state court, several securities-related matters, a handful of appeals, and a number of pro bono cases.
What do associates do?
BG: Associates right from the jump are expected to contribute substantively to cases – whether that's drafting dispositive motions or appellate briefs or liaising with the client (all of which I did in my first few weeks here). Associates are expected to be intimately familiar with the facts and documents central to a case, and to know key deadlines. Associates are also involved with bigger-picture strategic thinking and are actively encouraged to speak up in meetings. The bottom line is that associates at HSG really get to see the entire case – from high-level strategy and client contact down to discovery – and the responsibility given to associates tracks that broad vista.
Margot B. Hoppin: Associates write briefs, take and defend depositions, develop and implement litigation strategies, interact substantively with clients, deliver CLE's and speak on panels, pitch and implement ideas – whether for pro bono, paid litigations, internal programs or policies.  
MS: Associates play a leading role in our non-hierarchical structure, meeting with and advising clients, determining strategy, taking witnesses in trials, making arguments to judges, and helping to set the direction of the firm. We staff matters leanly, and our partners don't have the luxury or the desire to keep associates in the shadows – quite the contrary. When HSG was appointed to the steering committee in multibillion-dollar litigation, we placed a mid-level associate in a position to take charge and become the de facto leader of the committee, which she did with exceptional results; she's now a partner. Our partners frequently 'second-chair' lawyers at their first hearing or trial as part of our commitment to developing talent.
What do partners do?
BG: The partner provides the primary point of client contact and maps out the big-picture strategy – often after substantial back-and-forth with the whole team. The partners and associates then work together to implement that strategy. But beyond case management, the partners at HSG are actively involved with associate mentorship. For myself, this has manifested in two forms of mentorship: I've had partners provide substantive and technical feedback on my writing, which is enormously useful as a young lawyer. The other form of mentorship that the partnership engages in is the more personal—asking whether I'm satisfied with what I'm working on, making sure I'm busy (but not hair-on-fire busy), and simply asking whether everything is alright. The culture at HSG very much emphasizes inclusiveness, tightness, and collegiality among its lawyers, and that culture flows from the partnership on downwards.
"The other form of mentorship the partnership engages in is the more personal… making sure I'm busy (but not hair-on-fire busy) and simply asking whether everything is alright."
MS: Lean staffing is an equation that goes both ways. Just like no job is too big for an associate, no job is too small for a partner. We are in the trenches on our cases, even while we are supervising them. Whether as part of our client work or through our various structured and unstructured mentorship activities, we spend time mentoring associates and working with them to develop the skills necessary to succeed as a lawyer.
What makes for a successful litigation lawyer?
BG: Two skills stand out; first, it's important to have a mastery of the fundamentals of the case – the facts, the arguments, the weaknesses of your positions, and what's likely to come down the pike in the litigation. The second skill, especially important as a junior associate, is learning how to craft, synthesize, and then articulate your views.
Priyanka Timblo: Never losing sight of the ultimate goal – how do we win for the client? Everything a litigator does, from developing the factual record, to deciding what arguments to deploy and when, to dealing with the court and other counsel, should be laser-focused on achieving that goal. Also, being a good team player: litigation is not a solo sport, and the ability to leverage the synergies of collaboration is a huge plus.
MH: For a complex civil practice like ours: curiosity and attention. An ability to listen closely – whether to a client, witness, judge, adversary or anybody else – and to understand exactly what that person is (and isn't) saying. In general, a firm commitment to developing your own understanding of how something works, even if you haven't encountered it before, and then to trust yourself. Plus, a high degree of empathy – it helps with everything from oral argument to negotiation. 
MS: Being a litigator is, in some respects, more art than science – there are a lot of ways to do it well. That said, certain skills help: the ability to write clearly, to present oneself confidently, to anticipate counterarguments, and to connect with people. It doesn't hurt to have a little showmanship, either. Most important of all is moral grounding and the commitment to do the right thing.
"Being a litigator is, in some respects, more art than science – there are a lot of ways to do it well."
What are the positives of being at a litigation boutique?
BG: First, there's skill development, which results from substantive involvement in cases and so you develop skills quickly in a litigation boutique because you're simply doing the work. The second positive is a strong culture.  Obviously, this differs boutique to boutique, but because boutiques are smaller than their BigLaw counterparts, firmwide culture actually exists and matters. You celebrate wins and grumble about setbacks with the same group of people, day in and day out – that creates a closeness that is hard to match in a bigger firm.     
PT: Unlike the big shops, our teams are not weighed down by entrenched notions of hierarchy. Everyone feels a sense of ownership for the entire case; for associates in particular, you get more substantive experience early on, and there is less risk of being lost in the shuffle: excellent work will not go unnoticed.
MH: The size makes us simultaneously a coherent community and a powerful firm.  Litigation is our central focus and shared interest, not a service offered to clients in a transactional practice. The litigation work itself ranges from the most complex commercial matters you would find at any top large firm to smaller, more idiosyncratic and often extremely interesting matters. As a result, team cohesion is generally very high, and people are interested and excited about what they and their colleagues are working on. 
What challenges are your lawyers facing at the moment within the current climate?
BG: Of course, the onset of the coronavirus pandemic has forced firms to operate remotely.  That's created a lot of challenges operationally and at least from my perspective as an associate, it has forced teams to schedule more videoconferences and conference calls to make sure that everyone is looped in, busy, and communicating with one another.  Our firm has made this transition more or less seamless, but as weeks go by it will be more important to ensure that lines of communication and contact remain open.
MH: The most salient challenges right now relate to the coronavirus pandemic.  Importantly, the firm has been spared serious challenges – we have not lost anyone to COVID, we are as busy as ever, and we have transitioned effectively to working remotely.  But communicating and collaborating with colleagues virtually, one hundred percent of the time, is hard in an intense legal practice.  At the team level it often seems less efficient, and it is personally less satisfying, than pre-pandemic practice.  Many of us are eagerly awaiting a return to more in-person work and wondering what exactly that will look like.
MS: One challenge all lawyers are confronting right now is a degree of uncertainty over how legal practice might change in the short and long term. Technology is wonderful, and it has certainly helped make it possible for a boutique like ours to handle engagements that were once reserved for the largest firms. There are questions regarding how artificial intelligence, for instance, could change the nature of lawyering in the next five to 10 years.
PT: There are a lot of boutiques popping up in the current legal landscape because clients are realizing their value. This means clients have more options even within the boutique space.
What are the trends and big stories in the litigation market?
BG: With a coronavirus-induced recession likely coming, I think there will be less merger-related disputes and an influx of contractual-commercial disputes, as companies back out of term sheets and agreed-upon deals. There might also be an uptick in restructuring and bankruptcy-related work. More generally, I think there will continue to be a growing interest in litigation boutiques. I know a lot of people who chose to join litigation boutiques after finishing their clerkship, and I think this will only continue to grow.
MS: The legal fallout from the virus and its impact on commercial activity will likely be immense. The global health crisis is likely to accelerate already existing trends in our profession, such as lawyer burnout and feelings of alienation. It's more important than ever that law firms remain committed to maintaining inclusive and welcoming environments.
PT: The growth of litigation finance has started to influence the way litigation is practiced. Lawyers need to develop a knowledge base in this area, so they can advise their clients on when and how to use this tool, if it makes sense for the client's circumstances.
"It's more important than ever that law firms remain committed to maintaining inclusive and welcoming environments."
What makes Holwell Shuster & Goldberg stand out as a place to practice litigation?
BG: Three things: culture, responsibility, and breadth of practice. Folks here simply care about one another, and while we have high expectations of ourselves and our work, the partners treat associates and staff like people. Then there is responsibility. At HSG as an associate you often take the lead on drafting pleadings, motions, and briefs. That means a lot is expected of you, which can be both terrifying and exhilarating – but that's what makes the practice of law fun.
Finally, we truly have a broad array of cases and disputes here. In my first few months here, I dug into seventeenth-century habeas corpus law in England and flipped through hundreds of pages of indenture covenants. I'm involved in several cases that are likely to go to trial this year, and a number of appeals that will have oral argument in the next few months. Suffice to say, HSG has a truly diverse practice.
PT: HSG places a premium on idea generation, and the best idea always wins. If you are someone who loves the law because of the opportunity to be creative, this is the place for you.
MH: HSG stands out because it offers everything so many young lawyers are looking for:  excellence, opportunity, a fast-paced learning environment, mentorship, and, culturally, an exceptionally high emphasis on kindness, community and character. It's a team you feel good to be on, even if you tend to be sceptical of teams.
MS: We have an extraordinary combination of highly talented and caring lawyers and staff who came to HSG because they were attracted by our culture, clients, and caseload. We have a strong foundation in place, but lawyers who join us now are still getting in at the start of something. There's an excitement to building something from the ground up, which is still very much in the air here. It contributes to the friendly culture we've built and work very hard to maintain.
What advice do you have for students looking to work within a litigation boutique?
BG:  If someone were to tell you that you could take on (much) more substantive responsibility, be involved on case strategy, and work with a close-knit group of lawyers who care about one another – all while being paid the same as a BigLaw firm – I think the decision would be obvious: go to the boutique. People complicate that choice when they lean more heavily on considerations, such as a firm's name or ranking, which, while important, don't by themselves develop any skills.
My first piece of advice when choosing a firm is to put proper weight on things that actually matter. If you've made the decision to join a boutique, one thing that often gets overlooked – beyond law school, or grades, or clerkships – is connection with the people. The more you can learn about a boutique, whether it's HSG or otherwise, the better you'll be able to present yourself in a way that suggests you'll fit seamlessly into the culture. Don't be afraid to email a lawyer at the firm before your interview, even if you only have a tangential connection to him or her.
PT: Each boutique has a distinct personality, so really take the time to meet as many lawyers within a boutique as possible so that you can figure out whether it is a place where your unique skills and talents will thrive.
MH: In litigation boutiques the people matter disproportionately much to your happiness and success – far more than in a larger firm.  Boutiques are smaller and more focused on a shared project; as a result, you know people better, work more closely with them, and have an especially strong sense of a shared work product and work environment.  Before deciding to work at a boutique, I think it is especially important to take time to meet a number of people, maybe even multiple times, and to develop a sense of how that dynamic feels to you. I think sometimes junior lawyers first considering a boutique underestimate the importance of that "soft" factor, but I think many people come to view it as of central importance, not just to their happiness, but also to the quality of their work.
MS: Students should come prepared to contribute and roll up their sleeves. Many litigation boutiques, like HSG, tend to staff matters leanly and have flat teams where younger lawyers will get a lot of exposure to partners, clients, and lawyers at other firms. That presents wonderful opportunities for growth and learning. There's not a lot of waiting your turn at many boutiques – at least that's the hope.