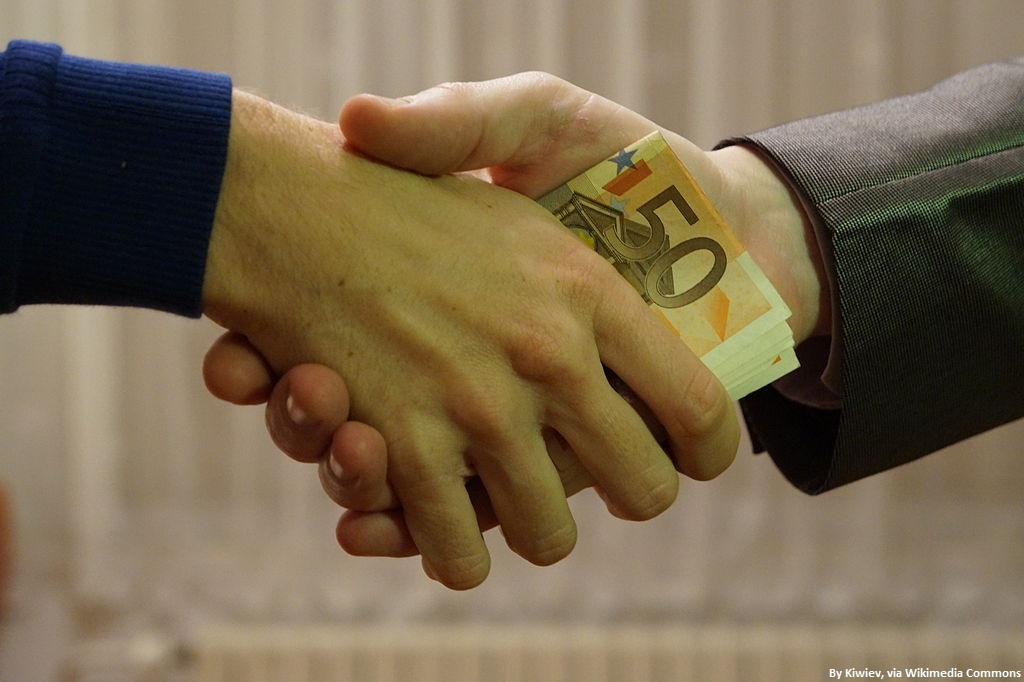 Cahill's white collar litigators reveal how their practice works
White collar tops the chart for the happiest practice area for associates, according to our recent survey. We caught up with a few white collar litigators at Cahill to find out more about their intriguing practice.
What is white collar law?

Helena Franceschi, associate: "White collar" law refers to the broad range of finance-related offenses that can be subject to regulatory investigations and enforcement actions. It covers a broad range of conduct and can implicate antitrust, the Foreign Corrupt Practices Act, anti-manipulation, and fraud statutes. Because white collar laws often concern the practices of global institutions, these investigations may involve cross-border proceedings before multiple regulators.
Ivan Torres, associate: I view white collar law as the practice of investigating and defending financially motivated misconduct that typically occurs in connection with commercial activity.
Whenever an investigation really gets moving the work typically gets very intense, but this is also when you start to see all your hard work pay off.
What are the highs and lows?
HF: The work is sophisticated and above-the-fold Wall Street Journal consequential. That is certainly one of the highs. Discovering the facts of any given case and piecing together the advocacy to support those facts – just as you would with any litigation – is also one of the highs. The lows include a significant amount of document review that is to be expected in today's modern society given the significance of email and electronic forms of communication.
IT: The highs and lows typically come together. Whenever an investigation really gets moving the work typically gets very intense, but this is also when you start to see all your hard work pay off. This pay off can either be realizing patterns in the documents and financial records that you didn't appreciate at the beginning of an investigation, taking an interview where the interviewee's body language and reactions make it clear that they are surprised to see certain documents that you have shown them or surprised to hear certain questions, or being able to piece together the facts of a situation to explain what might look like misconduct on first glance was actually legitimate.
What do associates do?
Cydney Swofford Freeman, associate: White collar matters can be an excellent way to gain substantive experience as a very junior associate, as the teams are frequently quite small. As the junior associate (and occasionally the only associate!), I typically handle document analysis, am involved with various client and third-party interviews, and will often write the first draft of reports and client memoranda.
HF: Associates review documents and develop the facts and timeline of the case. Associates also participate in subsequent witness interviews as well as draft pieces of advocacy, including presentations to regulators and white papers.
IT: I have been on investigation teams that were 20+ people where my primary role was to do second or third line review of documents and to build out chronologies based on those documents, but I also have worked on teams of less than five where I was visiting clients to take interviews, preparing and attending presentations to government regulators, and involved in building out and executing our overall investigation plan. But as a general matter, the work on a white collar investigation usually includes a mix of document review with an eye towards building out the story of what happened, preparing for and taking interviews of key personnel, working with accountants to follow the money trail, preparing presentations detailing your findings for the client (which typically include the general counsel, the board of directors, or independent board members), and either cooperating with the relevant government regulators or working with them to best protect the rights and interests of your client.
How does your work interact with general litigation?
HF: Regulatory investigation and enforcement work often comes hand-in-hand with civil litigations concerning the same conduct. Thus, associates have the opportunity to experience a white collar matter from both the investigatory and litigation perspectives.
CSF: Our firm divides its associates into two categories: corporate and litigation. Our white collar matters are generally run through the litigation department. There is no third set of associates who only do white collar, though because Cahill uses a free market system, people who would like to exclusively work on white collar cases may choose to accept only white collar work. I personally work on a variety of both litigation and white collar matters simultaneously.
IT: I personally have maintained a balance of at least one white collar investigation and one more general litigation matter since I started at Cahill because the two offer you different experiences and challenges.
How soon should a litigator specialize?
Having experience with the more adversarial environment of litigation is helpful as it makes you more critical in the way you approach an internal investigation.
HF: A litigator should make her own decision when to specialize, and in part the natural trajectory of a litigator's career will determine it. Some experience many matters as "generalist" for some time before affirmatively choosing to develop a competency. On the other hand, others may inadvertently develop a competency through working with the same team over a period of time.
CSF: Unless a person comes to a firm absolutely certain that they want to specialize in a particular area, I do not think a litigator needs to specialize early. I am a second-year associate, and have by no means worked only on white collar cases. I think my varied experience benefits my practice as a whole.
IT: At least at Cahill, there is no push to specialize early on. If anything, litigation associates are encouraged to maintain a diverse practice that includes both general litigation and investigations work. This diversity gives you a different perspective and helps you see the big picture on matters better. For example, the typically less formal path investigations take lets associates get earlier experience with interviews that becomes helpful down the line when taking depositions. Likewise, having experience with the more adversarial environment of litigation is helpful as it makes you more critical in the way you approach an internal investigation.
Where can new associates expect to be in five years?
HF: The hope is to leverage one's training at the junior level to become a highly effective manager/midlevel associate.
IT: By your fifth year, associates working on white collar investigations and cases have usually worked on a number of different matters that often relate to different industries, and in doing so have taken a number of interviews, have been involved in presentations to both the client and government regulators, and have also had the chance to see a number of their investigations to a close, which typically will include settlement negotiations with the government and assisting companies with remedial efforts.
What personal qualities make good white collar lawyers?
HF: Attention to detail and a good attitude, always, and a willingness to learn and adapt – being part of an investigation team requires learning the client's business.
CSF: Some of the best white collar lawyers I know are thorough, measured, and detail-oriented.
IT: Curiosity and a willingness to learn and think on your feet. Often when you start an investigation you will have little background knowledge on the workings of a particular industry. To understand the motivations of the people who work at the company you have to really understand the work they do.
What are the trends and big stories in the white collar market?
HF: Coming out of the financial crisis, we have seen regulators focus on benchmark rigging (e.g., LIBOR, foreign exchange, and others) as well as fraud more generally with respect to certain complex assets (e.g., RMBS). As algorithms and automated processes begin to play a bigger role in banks and other large institutions, I predict that regulatory enforcement/white collar will eventually shift its focus to policing predatory behavior in this area.
IT: Over the past few years there has been more of a push for companies to assist the government in investigating which individual directors or executives were involved in misconduct. In terms of big stories, over the last five years or so you have the interest rates-related investigations and prosecutions both here and in the UK, a number of anti-corruption investigations that focus on Latin America, including, for example, the ever growing Petrobras scandal and the fallout from the Mossack Fonseca leaks.
How should students brush-up on their white collar knowledge?
IT: Following the news, including legal news and blogs related to white collar work are helpful because these resources give you pretty good insight into the trends going on. Law schools also often have great guest speakers who have either worked on these cases on the defense side or have prosecuted these cases.
HF: Apart from taking Securities Regulation in law school, they should read the Financial Times, the Wall Street Journal, and check out popular books and films that concern white collar crime.
What are your tips for passing the interview process?
CSF: As cheesy as it sounds, I think that being yourself is most important in an interview. Sure, firms will evaluate your resume and transcript, but as an interviewer, what I want to know is whether I would enjoy working with you on a daily basis for the foreseeable future. The reverse is equally as important. Of course, it is also important to understand the contours of the firm before the interview – for example, Cahill prides itself on its free market system.
IT: Be well prepared to discuss your own background and interests and also why you are interested in working at the firm you are interviewing at. Also, be yourself, remember that interviews are not only about finding the smartest candidate but also about finding people that will be good members of a team.
HF: Demonstrate how you are self-motivated and able to multi-task with different projects and meet deadlines.
Describe the opportunities unique to Cahill
HF: With excellence comes opportunity: Cahill staffs cases leanly and thus associates may be able to assume more responsibility early, at a more junior level. Associates also benefit from the collegial environment and mentorship by more senior attorneys, including partners.
CSF: Cahill's free market system may not be entirely unique, but was one of its strongest selling points when I made the decision to join. I relish the ability to craft my caseload based on my interests, rather than immediately pigeonholing myself into a specific practice area as a very young associate. As only a second year, I already have been able to explore white collar, First Amendment, trademark, and financial litigation matters, just to name a few.
IT: I have been able to work on a range of different projects including FCPA work, securities litigation, complex financial litigation, and First Amendment work. By allowing associates to develop their own practice rather than having more rigid departments, Cahill allows associates more flexibility with the experiences they get and with partners and clients they get to work with. I have also found Cahill to be very willing to let associates take on work that typically would be reserved for more senior associates when they show an interest and an ability to take on greater responsibility.