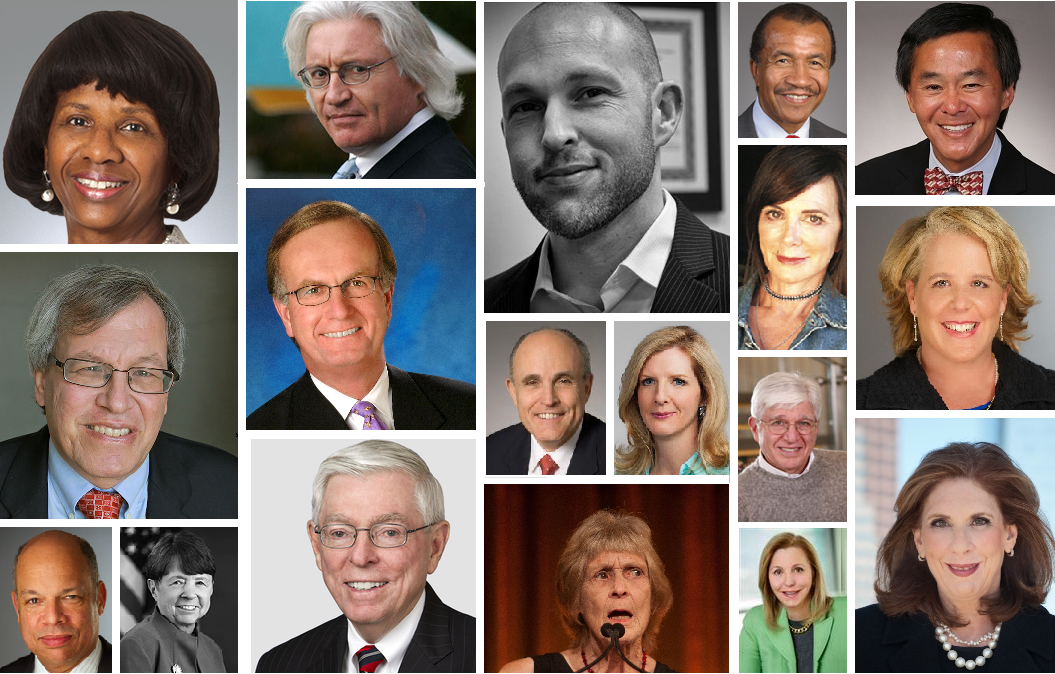 Star lawyers talk to us about their jobs and their remarkable lives.
POLITICS
Marc Elias, Hilary Clinton's campaign attorney
"Make sure to take the hard classes in law school that build skills and a useful knowledge base."
A.B. Culvahouse, Reagan's former counsel
"The focus on financial results is forcing rapid change in law firm business models as practice specialties become fee-sensitive."
Ben Ginsberg, Mitt Romney's campaign lawyer
"Presidential campaigns are highly regulated startups."


Bob Bauer, Obama's chief legal adviser
"...in my second career, I would stand firm against the mob and work toward a world in which I and others could pun with impunity."
Kathryn Ruemmler, Obama's former White House Counsel
"I was drawn to human stories in law."

Robert Barnett, presidential campaign lawyer
 "Stop saying 'like' and 'you know' – the disease of today's young people. I don't 'like' and I don't necessarily 'know'."
Haben Girma - Deafblind Harvard Law grad and civil rights campaigner 
"We all have the ability to make our world more inclusive."  
BUSINESS
 Bob DuPuy, former president of Major League Baseball
Eli Whitney Debevoise II, ex-World Bank exec
Elliott Portnoy, CEO of Dentons, the world's largest law firm
Jerold Oshinsky, Chambers USA 'Lifetime Achievement Award' winner
Jonathan Blake, former chair of Covington & Burling and Emmy winner
 Kate Murashige, role model patent lawyer
Keith Wetmore, former chair of MoFo and first openly gay BigLaw chairman
Marci Eisenstein, Schiff Hardin's first female managing partner
Marty Lipton, co-founder of Wachtell
Nancy Lieberman, top Wall Street attorney; youngest ever Skadden partner
 Rodge Cohen, celebrity corporate lawyer