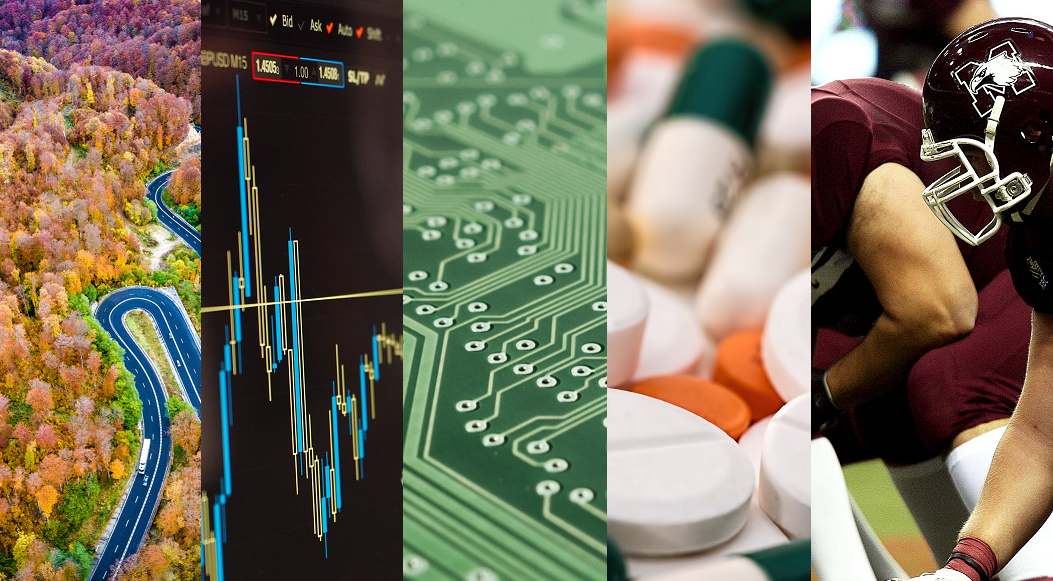 We asked thousands of junior associates to tell us about their practice groups. After crunching some data we picked out some trends that might help your decision-making.
June 2018
The practices new associates wind up in
This is a distribution of where our sources told us they worked. Notable here is a bias toward litigation and corporate. If this lack of variety concerns you, be assured that the market is much less homogeneous and more complex. Take a typical Texan firm: many associates may be working in their corporate departments, but the subject matter will very often be energy, although not exclusively. A Silicon Valley firm might have a large team of junior litigators, but they are most frequently serving tech and start-up clients. So this is how associates perceive their work, but if you have your eye on a lesser frequented practice (and to stand out at OCI we recommend that you do), follow our practice areas chapter through to the recommended firms.
Associate satisfaction by practice area
Every year our research shows a link between niche or sector focuses and lawyer satisfaction. In the table below, the lesser populated areas like climate change, sport, media, tech, and government are producing the happiest associates. Countless factors contribute to a person's career happiness, and we should bear in mind this is a correlation, not a cause-and-effect. But there are variables like responsibility, client and partner contact, subject-matter intrigue, perceived value of your contribution, and working hours, which all have an obvious impact on your enjoyment. And each of these varies depending on the practice area. Finally, don't take this to mean the larger litigation and corporate teams are less happy; our ranking of firms by associate satisfaction features plenty of friendly giants like Gibson Dunn, Latham and White & Case. So given you're most likely to end up in corporate or litigation, it pays to do your homework and get to know the firms.
Lawyer stress by practice area
There is a relationship between lawyer stress and practice group, but note how stress is not the direct inverse of happiness. Given law is the natural habitat of high achievers, stress can, if managed well, be a positive force that gets the best results from lawyers and contributes to career satisfaction. Inevitably we find the most demanding transactional practices toward the top, but perhaps unexpectedly, life sciences and healthcare associates feel the most stressed this year. The picture becomes clearer when you look at international trade in at 3rd and government at 5th: these four practices are most closely related to US politics, and the US government is not a serene, relaxing place to be in 2018. Before interpreting this data, we'd recommend considering how you respond to stress – does it bring out the best in you?
Career development by practice area
Take what we learnt above about type-A achievers when you put them under pressure and consider the results below: throw the right person into a stressful environment and they will thrive. To be doing work in government or international trade at this point in history is likely to further your career quicker than many other areas. Privacy, data security and tech feature highly because they are among the hottest topics of 2018 in the US and globally, and the work lawyers do this year will make their careers.
Corporate doesn't come off well in the data below, but we should remember these are the largest departments in most firms, and within several  you will find junior associates doing the grunt work. The small-cog-big-machine couplet is a familiar gripe and one that has been channeled in this figure for corporate M&A. In defense of this giant sector, we'd urge you to remember that it's a career-maker – those who take the long view and thrive will truly thrive. M&A is an all-encompassing practice and so excellent training for you, and those who reach partnership are among the most influential and well-paid lawyers in the profession globally.
Work/life balance and flexible working by practice area
This conforms to what we hear from lawyers when we interview them  ̶  that the transactional practices are the most consistently demanding. In areas like private equity, M&A and finance, hours are the least likely to slacken. And these are the most international areas of business, so conference calls in European or Asian time zones contribute to the need for office sleep-pods, team take-out dinners and midnight cab rides home. In more niche practices like life sciences and tech, there are still some very weighty deadlines, but like litigation, the work is cyclical. However erratic, social life is more possible.
Flexible working is revolutionizing the industry, but is most commonly employed in areas where teamwork and face-time are less of a requirement. A good example is wealth management, where the lawyer and client have a more personal relationship: they might receive a call from a tycoon in Monaco at 3am, but they can take the call in their PJs.