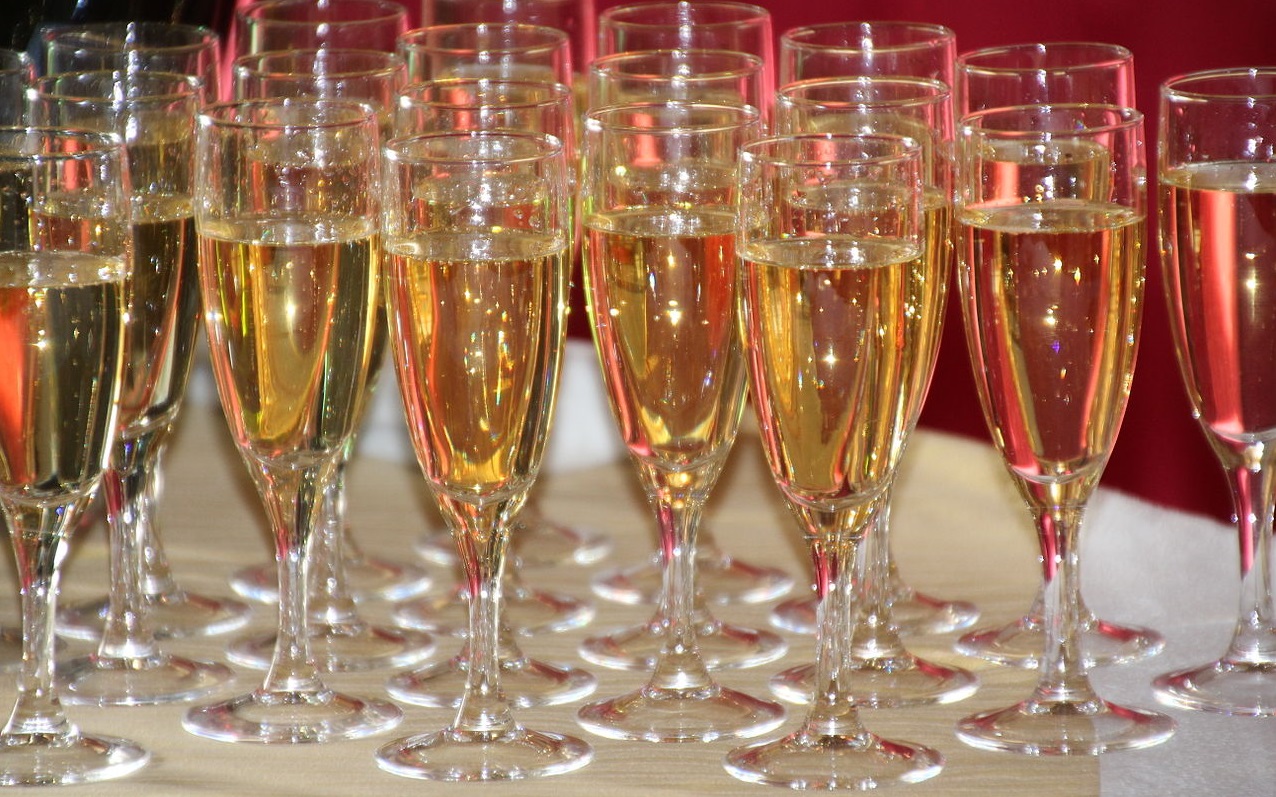 Personal relations define your career: they get you into firms; they decide which partners you work with; they will win or lose you clients. Whether you like it or not, law demands that you network, network, network.
To many of us, networking summons images of agonizing, eye-rolling, brown-nosing awkwardness – but it shouldn't have to. WilmerHale partner and Sesame Street star Debo Adegbile recently told us that "your relationships and reputation matter more in the legal profession than in most jobs, so tend to both." Law school networking opportunities are many and varied: from the hustle of law fairs and more bijoux, special interest-based networking events, to law firm-sponsored parties that are one step away from an interview. You should attend as many as you can tolerate. Here's what to remember next time you don your suit and curl your hand into a permanent Champagne-flute grip.
1) Be prepared
Business cards serve first as a memory-jog; their details are less vital when everyone is googleable. So have some ready along with a few crisp resumes ready to whip out. Have a brief, nicely worded spiel about your educational and work background ready to offer – the less robotic it sounds, the better.
2) Get a second opinion
…but not from your doting mother. Seek out the guidance of your law school careers service as a priority: introduce yourselves to them as you would at a networking event. And if you know anyone who's already a lawyer, do the same. Make sure your resume is honed with the precision of a military aircraft, and that every element is bulletproof. Practice fielding questions about your prior education, work experience, and why exactly you thought it was a good idea to choose political science as your college major.
3) Be thick-skinned
Lawyers won't always be thrilled to see you – they've met more law students than you've had library fines, and they loathe awkward conversation openers more than you do. We'd advise against coming up with something so wacky you're etched forever onto their memory: it's likely to end with you weeping silently into your Perrier when it falls flat. Instead, develop an elephant's hide and approach each conversation with as much cheerful normalcy as you can muster. Try this: asking a question is how most well-socialized people start out in conversations. But ask too many questions and you'll notice the power balance shift away from you as you.
4) Never look desperate
You don't want to spam the room with a chaotic confetti of business cards. Research who will be there in advance, and target who you need to talk to. A quick search will pull up what they've been working on recently: their family and friends might be sick to death of that mega real estate deal, but ask them about it and finally they'll be talking to someone who cares. This lawyer may be your idol, but aim to demonstrate casual knowledge, which is flattering, rather than regurgitating their life history, which is creepy.
5) Don't go straight to the top
Sure, shake hands with the bigwigs. But law firms typically involve junior associates in the recruitment process, and they're the ones who will be working with you day in, day out. Ignore them at your peril. They want to know you're calm under pressure, diligent, but above all a decent human who's good to hang out with. Take an interest in what they do, try to listen, and remember that the juniors are the fun ones at networking events: if you need to, use them to build your confidence before approaching the senior partner.
6) Follow up
On each business card you collect, write a little note on what you talked about, and follow up on any information you promised to send over. Connect on LinkedIn. Better still, send an email the next day referencing the event you met at, reiterating who you are and your chosen career path, and thanking them for their time. This will cement you in their minds, and make it easier to fix up a coffee meeting in the future.
7) Don't stop networking when you leave the party
Maybe don't whip out your resume at Whole Foods. But do make friends with your fellow law school students, and don't forget them once you bid farewell after three years. Law firms increasingly rely on alumni networks – professional and academic – recognizing that personal connections underpin their commercial success (note how many firms have an alumni tab on their homepage). Your law school peers will spread across the country and the globe. They'll become an invaluable network of lawyers, with ears on the ground at a whole panoply of firms. And maybe they'll think of you when jobs come up, or in ten years when they need good people to build a team or establish their own firm…
And finally…
This may sound inane, but practice shaking hands. The right degree of grip, eye contact and clarity of diction will make all the difference, says Chambers Associate's editor, who once went on a tiresome handshaking training day. But people make their minds up about us within the first few seconds of meeting: don't let their first impression be a clumsy handshake-cum-balancing act with fists full of canapés and Champagne glasses.