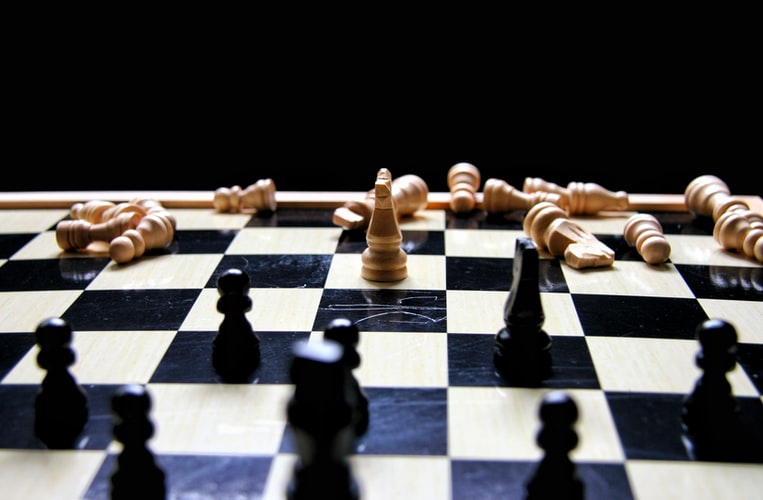 Career planning under Covid-19: if you're savvy, now is the time to look at which practices law firms are investing in.
We don't yet know for sure what the jobs market is going to look like as a result of the economic downfall, but it won't be a surprise if incoming class sizes over the coming years shrink in line with the dip we saw after the 2008 recession. It took the best part of a decade for class sizes to return to the numbers we saw pre-recession.
Don't despair: the world still needs lawyers, and some practice areas positively thrive in times like these. As firms respond to clients in crisis mode, they're redirecting their junior lawyers to litigation and bankruptcy practices. Here we've compiled the trends we're noticing across legal practices to help you direct your career research and make the best decisions, whether it's which classes to take next semester, or what kind of organizations to consider for work experience.
Which practices are busy under Covid-19?
This practice has seen the biggest surge in work, as vulnerable companies seek out lawyers to manage their liquidity and solvency, recover financial losses, and handle their bankruptcies. There's been a significant growth in bankruptcy staffing as firms reallocate from transactional areas.
Bankruptcies in the retail and hospitality industries will be common territory for lawyers here. The hit these sectors have taken in the pandemic is well-documented. Retail was suffering from a lackluster economy even pre-pandemic, with an increased number of companies filing for bankruptcy. 23 major US retailers filed for bankruptcy in 2019, including Barneys New York, Diesel, and Forever 21. The temporary closure of shops in lockdown will fuel the upward trend even further.
When a recession hits, law firms go into battle mode and shift their focus from transactional to contentious, as clients' concerns become less expansionist and more survivalist. "Firms need to get ready for an uptick in litigation six months to a year after the pandemic ends,"  says Craig Budner of K&L Gates. "Inevitably, people and companies will look for ways to pin responsibility on other companies for a variety of business risk and damage."
Against this backdrop we've already seen litigation overtake M&A as the biggest entry-level practice group. As bankruptcy litigation cases develop, there's likely to be growth in appellate work too. Firms are also expecting to see a surge in insurance litigation and class actions. Jami McKeon, Morgan Lewis firm chair, tells us "our multidisciplinary crisis management team, which handles investigations, enforcement actions, and litigation, also is responding to higher demand."
"Firms will really need to bolster their regulatory and policy practices if they aren't strong already because the government has been critically involved in the financial and health-related solutions to these current challenges," says Craig Budner of K&L Gates. In March 2020 the Coronavirus Aid, Relief, and Economic Security Act (CARES Act) was signed into law to deal with the economic effects of Covid-19, pumping $2 trillion worth of resources into the US economy. Brandon Faulkner of Holland & Knight tells us "companies and individuals are seeking guidance on benefits provided by the CARES Act, as well as compliance with national, state, and local guidance and regulations involving social distancing and stay-at-home orders."
The CARES Act also enables government to work more closely with pharmaceutical companies with a view to developing products in response to the pandemic – most obviously a vaccine for the disease. $3.5 billion has been allocated to the government's Biomedical Advanced Research and Development Authority (BARDA) for this purpose.
Firms are busy advising healthcare clients on how to navigate the uncertainties and unprecedented challenges connected to the outbreak. Healthcare providers for example may have legal questions as and when they need to change how they usually operate as a direct result of the pandemic. "We believe that the healthcare industry will remain relatively hot despite the likelihood that we will see fewer transactions in the short-term as everyone shakes off the effects of shutting down," says Katie Stenberg of Waller.
Stenberg specifies a predicted uptick in finance and operations work in this industry, while there is likely to be a downturn in healthcare M&A. $100 billion of the CARES Act funding is reserved for bodies in the health sector, including hospitals and other healthcare providers, to offset financial challenges resulting from Covid-19. It's an eyewatering figure, but given the enormity of the emergency, some industry groups fear it will not be not enough to stem severe financial repercussions.
Health insurer clients will also be very busy as a surge in signups for health insurance under Obamacare and Medicaid is expected, with rising unemployment leaving millions without employer health benefits.  
Under the wider insurance market, there is almost too much to say on the impact of Covid-19. In brief, commercial and personal claims and reinsurance will be contentious topics for several years to come. Globally, certain states will underwrite part of the financial risk. We expect a headcount increase in this sector while the world settles the financial losses from the pandemic.
Tech is one of the few transactional sectors that so far hasn't shown a reduction in headcount and we expect this practice area to be more resilient during the recession. "Technology, cybersecurity and privacy have moved beyond being just part of the discussion to being areas that are implicated in almost everything that lawyers do," says Kim Koopersmith, chairperson of Akin Gump. This was the case pre-Covid – the pandemic has only served to amplify it.
The tech transactional market remains a buoyant sector, as we're relying on these products to solve all kinds of social distancing obstacles. Companies such as Zoom are thriving, and we've even seen autonomous vehicles being used to transport Covid-19 patients to testing labs to limit their contact with others in Jacksonville, . Brandon Faulker of Holland & Knight points out that "privacy and data security lawyers will also be in high demand to help companies navigate this new virtual and digital world we are experiencing."
Covid-19 will have a profound effect on this sector, where we expect to see a significant increase in legal activities as businesses reduce staff costs to survive in a recession or adapt to new ways of working. Wally Martinez of Hunton Andrews Kurth points out the issues facing this practice are "how we allow workforces to work differently, so they can continue with their operations in a lawful and compliant way." Jesse Vogtle of Waller says that "navigating the SBA guidelines on the Paycheck Protection Program ("PPP") has been a challenge for recipients hoping to protect loan forgiveness."
Covid-19 and transactional practices
The global pandemic is slowing economic activity and the increased risk will restrain companies' freedom to access finance. We're seeing a slowdown in finance transactions, while companies take fewer risks to safeguard cashflow. In law firms we're seeing a shift of resources from banking teams to bankruptcy teams.
In a recession, capital markets feels the hit more strongly than most practice groups, surviving as it does on investor confidence. We're seeing headcount shifts away from capital markets as law firms prepare for a contracting market. In March 2020, the US Federal Reserve slashed interest rates to a range of 1% to 1.25% - a move unprecedented since the financial crash in '08. Rates changes can have a ripple effect on capital markets, as borrowing money becomes more expensive. The glimmer of hope is that economists are foreseeing a swift recovery once the virus is under control. Wally Martinez of Hunton Andrews Kurth also expects to see "acceleration in what I'd call more esoteric capital markets work. How do we find a way to create a flow of capital to businesses in the current environment? We'll see a lot of asset-backed securities and interesting things even for traditional players."
Until the pandemic hit, we had a buoyant global transactions market, with particular growth in private equity. But acquiring other companies is the kind of luxurious pursuit companies get into while the sun shines. Now the corporate focus is on sitting tight and prioritizing cashflow over growth. This in turn means a slowdown in antitrust work. The valuation of vulnerable companies will be lower under these conditions, which is likely to see some opportunistic acquisitions favoring the cash-rich – acquisition finance will be less accessible.
Private equity has enjoyed a meteoric rise over the past few years. So far recruitment numbers into this practice have remained stable under Covid-19, reflecting a slow in growth rather than a downturn. But as investment markets start to feel the pinch and leveraged finance becomes more risk averse and expensive, investor confidence and appetite for transactions will subside and the PE market will take a hit. Cash-rich opportunistic investors may take advantage of the lower company valuations at this time of crisis, however.
With real estate being a transactional market dependent on individual wealth, cashflow and the availability of finance, we expect to see a flatlining in this sector until the pandemic is under control. The lockdown itself has seen companies innovate and invest in home working, and companies have found that a lot of processes can function remotely. So in the long term it's likely companies will try to make a permanent saving on their real estate costs and invest in remote-working tech instead. This means coronavirus could be responsible for a more permanent shift in urban real estate usage, where office space is given over to residential space, or office space adapts to a more flexible, transient workforce akin to the WeWork model. And so the investment landscape may shift for the long term.
What else is happening?
Energy and projects: Regulations and restrictions on workers have inevitably impeded projects around the world. One major example is the Belt and Road Initiative, which is set to be one of the largest infrastructure projects in history (the aim being to create a modern-day Silk Road connecting Asia with the rest of the world). As governments around the world look to get people back to work, Wally Martinez of Hunton Andrews Kurth sees a rise in the need for public-private infrastructure expertise. "Our infrastructure in the United States is going to have to improve," he says. "We haven't seen the investment here like they have seen in Europe and Asia. Because the government has taken on a significant fiscal burden to make sure people have money in this crisis, we're going to see a lot of public-private contracting. That will justify the investments we've made in building a robust public-private infrastructure practice."
Environment: So far we've seen a certain resilience in this practice group to the pandemic-derived recession. This is because environment is predominantly regulatory rather than transactional, so less finance-dependent and more likely to involve the state. If it is affected by a recession, this will be felt later on, and nowhere near as significantly as financial and transactional practice groups. The most heavily affected areas are B2B. 
Cannabis law: "The pandemic's impact has been bittersweet," says Seth Goldberg, who leads Duane Morris' Cannabis Industry Group. "Bitter because cannabis companies have been largely deprived of the Payroll Protection Program loans, and traditional avenues for capital are not available to the cannabis space. Sweet because medical marijuana dispensaries have been deemed 'essential' in states where it is legal and thus those businesses and their employees have been hard at work during the pandemic."
Climate change: The pandemic lockdown has actually created opportunity here. Several countries across the world have stopped coal-powered electricity generation altogether while their economies require less energy. There is the potential for renewable energy sources to take the place of coal once the economy gets moving again.
Life sciences:The medicines industry will likely find ways to profit from the coronavirus pandemic, even with a vaccine months away from becoming suitable for the mass market. Life sciences M&A was buzzing in 2019, with huge billions-busting deals hitting the headlines, including Bristol-Myers Squibb's $74 billion tie-up with Celgene and AbbVie's $63 billion move for Allergan. Whether 2020 will see as much M&A activity in light of Covid-19 remains to be seen.
Sports & entertainment: Despite no sport happening under the coronavirus lockdown, it has nevertheless featured in the news every single day. This offers us some reassurance that even under the most extreme conditions, our appetite for sport remains. A career in this area is hard to get into, but once there it offers some stability. Our research shows niche areas encourage more long-term commitment from associates.
But what about space law? Yes, the crisis isn't just global – it's intergalactic. In the booming business of space tourism, Virgin Galactic was planning on taking its first tourist ship out in 2020 but decided to delay the program to put their resources toward make breathing apparatus for Covid-19 patients.