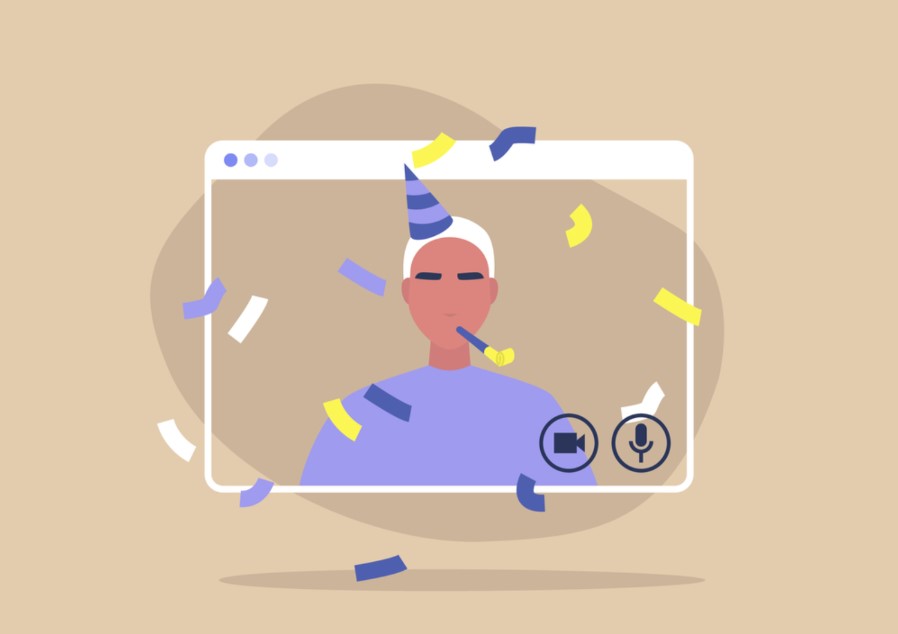 Ok, it's not what you pictured when you decided to become a lawyer. But virtual summer programs have their perks. Every firm is different, but these are some of the common themes we're hearing about across BigLaw.
1. Work from anywhere.
This one might not apply to all firms, as some will be endeavoring to put on in-person events too. But for many firms that are sticking with the virtual model, it's likely that they won't mind where their summers are physically. So if you want to spend some quality time with Grandma and Gramps in rural Kansas, you might be happily surprised to find the firm supportive of it.
2. D&I efforts have accelerated.
Studies show that people gravitate to people who resemble them. Given that the largest demographic of partners is white and male, firms risk sidelining minority associates if they're not proactive about facilitating mentorship and networking opportunities. In a virtual setting, firms have had to get creative about getting associates networking with their seniors.
3. … so you'll likely connect with people you wouldn't have otherwise.
This might also lead to a greater variety of work. Usually, you'd get your assignments from a central pool or through networking with partners. But to make sure the virtual blockade doesn't hold anyone back, firms have set up other types of models allowing summers to work with people across the firm in different groups and in some cases different offices. That would have been far less likely pre-pandemic.
4. Get to know people beyond the office.
When all communication is conducted via email, instant messenger and video, it would be a fair assumption to say that we're becoming less connected, more isolated and more robotic. But as flexibility has increased, many are reporting that virtual working has made people more human. You see into people's homes, you meet their kids and pets, you know when someone has a dentist appointment... It sounds a bit creepy actually, but you catch the drift - people understand that you have a life going on beyond your laptop.
5. The socials aren't as intense.

This might not be good news to everyone. Some of us thrive on a six-hour punt down the Hudson with the wind in our hair, before carrying on to the after party (and sometimes the after after party). But others among us are of a more introverted nature – we like to curl up with a good book and hit the hay by 10pm sharp. On a virtual summer program, the socials are short and sweet – usually no longer than an hour so that you don't get a headache staring at the screen.
6. And you can probably attend more of them.
When they're that short, these virtual socials can take place at any time – 11am coffee, 4pm book club, 6pm wine and cheese? Depending on what your workload looks like, you can attend as many as you want.
7. The firm will (hopefully) send you presents.
Yes you would get free swag handed to you directly if you were in a regular summer program. But there's something much more exciting about hearing that doorbell ring, shuffling to the door in your slippers and accepting a mysterious box from the Amazon driver. What could it be? Wine? Muffins? Your hopes and dreams? Who knows.
8. Commute? What commute?

There's nothing worse than being stuck in traffic or delays on public transport when you're essentially taking part in a two-month-long interview. Virtual working removes 99% of your anxiety – the 1% that's left is if you sleep through your alarm.
9. Covid has also forced positive change in appraisals, evaluations and training.
As with D&I efforts, firms have had to be very thoughtful in how they ensure summer associates are getting the support and feedback they need. Incoming summers should expect semi-regular check-in sessions with senior colleagues and plenty of support from the recruitment team. Norton Rose's US managing partner Jeff Cody tells us "the biggest focus for 2021 for us is training partners on how to do things differently: we need to train partners so that they're more intentional about including associates in meetings and reaching out to them to make sure the associates are part of the practice and learn how to practice."