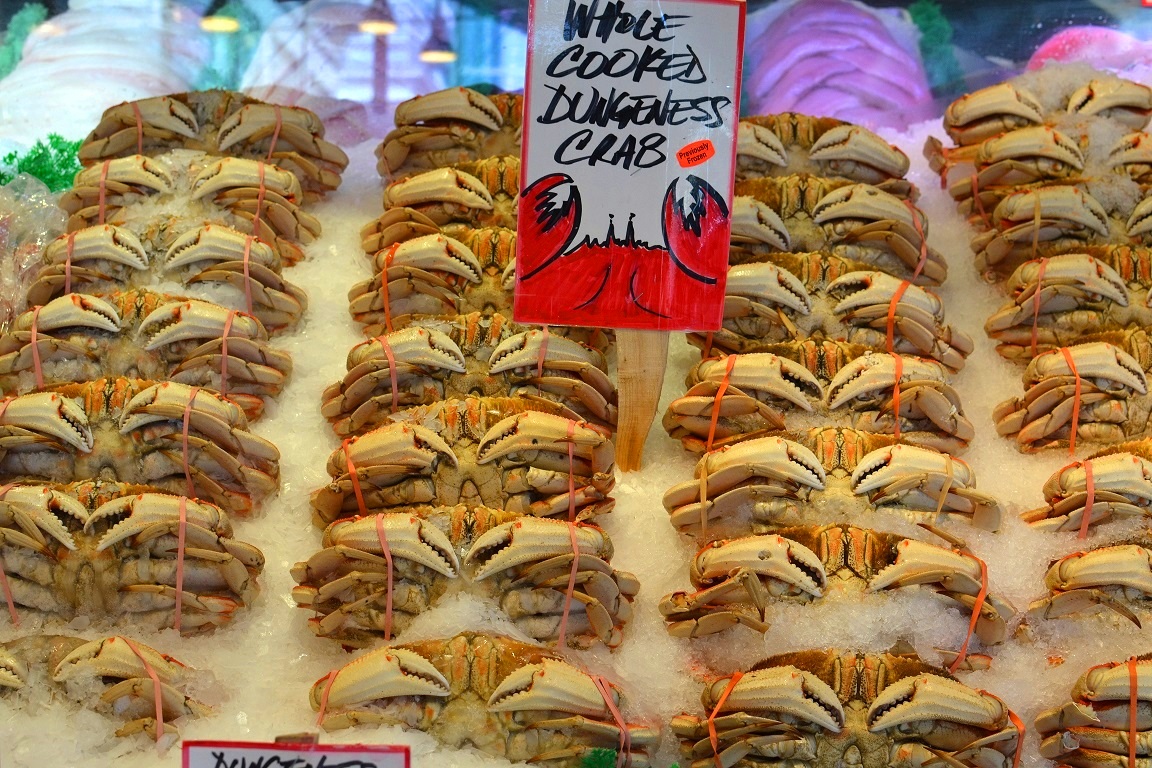 In our associate happiness survey, young Bostonian lawyers were among the happiest and least stressed in the US. They think Boston law firms' reputation for stuffiness can get stuffed...
The Cradle students never want to leave
With a population of around 650,000 and tens of thousands more traveling in from the suburbs each day, Boston is New England's commercial center. To many in the region – whether from New Hampshire, Vermont, Rhode Island, Maine or Connecticut – the capital of Massachusetts is their city. There are over 100 colleges and universities in the Greater Boston area, and students here have access to "some of the best and brightest professors and are able to study alongside other highly intelligent students," enthuses a source at Choate, Hall & Stewart.
The city's reputation for academic excellence means that it's crammed full of students for eight months of the year. In the summer, though, many head home for the holiday, "and the dynamic totally changes," a junior associate at Nutter McClennen & Fish told us. "The buses and trains suddenly become a lot quieter!" Of course, "with such a rich history and culture, the students are often replaced by tourists over the summer."
All the associates we interviewed from Boston old-timer Choate had grown up and/or studied in New England. At Goodwin Procter, a source in the firm's Boston headquarters observed that "they seem for each office to hire locally – there's an appreciation for Boston-area schools here." According to our sources: "Law students here are encouraged to build up a support network which often includes their peers, professors and members of the legal profession they come into contact with over the course of their studies." This could go some way to explaining why so many graduates choose to stay in the area.
Boston is a top destination for building up a stonking resume thanks to the number of organizations offering externships and the breadth of pro bono opportunities available to aspiring lawyers. These can be vital in supplementing that all-important BigLaw application, with senior sources at Boston-based firms telling us they're on the lookout for students who've taken advantage of such opportunities. "Don't be afraid to take on pro bono work during your summer program," advised one Beantowner. "It's a great way to show you're interested in exploring Boston's legal scene."
Your new social life
Colloquially known as The Hub, Boston has "all the advantages of a much larger city," an associate at Nutter tells us. At the same time, "it's not as overwhelming as some other cities. It's relatively easy to escape all the hustle and bustle." Others went on to describe "an impressive live music scene with plenty of smaller shows to complement the big headliners," and mentioned how seriously the city takes its sports teams. And for good reason too: the Bruins lifted the Stanley Cup in 2011 and the Red Sox won the World Series in 2013, so there's some serious sporting clout in this North-Eastern state. On the whole, interviewees felt Boston is "more collegial than most cities. Whenever you go out you're likely to run into people you know, and any new restaurants or bars are discussed in the same circles."
Boston is an undeniably expensive city, "but you can still get good value for money," our sources insist, adding that "one of the main advantages is its relative affordability compared to New York. Being able to afford a decent amount of space is a big plus. It's pricey, but living downtown is still doable." Not that living a little further out is a problem: "Boston is a very walkable city. You can live a reasonable distance away and still be within a ten to 15-minute bus or subway journey."
Another bonus? The compact geography of New England means "it's easy to hop in the car and have an adventure on the weekend, whether it's hiking in New Hampshire, strolling down Rhode Island's beaches or apple-picking in Vermont."
Regeneration
Boston has long been associated with 'white shoe' firms and their reputation as strait-laced and somewhat stuffy. However, the startup boom has seen a steady stream of tech businesses crop up in the city in recent years, transforming Boston's legal scene into "a highly creative business culture," we hear. In the past, such businesses opted for the lure of Silicon Valley's more established technology and media industry, but now that trendy names like TripAdvisor and ZipCar have set up shop in the city, others are following suit. In turn, Boston has attracted the attention of some of the largest national and international firms, including Skadden, Jones Day and DLA Piper.
The modern, youthful ethos of hi-tech industry has trickled into many firms in the area. A Boston-based Goodwin Procter associate said that "while there definitely remain a lot of partners who wouldn't be caught dead in anything besides a suit, there are many others who wear jeans more often than not." Associates at Cooley chimed in to tell us that their office "definitely doesn't have this so-called 'Boston attitude.' People don't take themselves too seriously; it's pretty lighthearted." That's not to say the quality of candidates these firms seek has dropped, though. "They really are looking for high achievers."
Associates in Boston told us that the structure of the city's legal market means there's room to cut your teeth on smallish local matters while also gaining exposure to commercial clients of a national and international scale. With a healthy smattering of Fortune 500 companies, among them Staples and defense giant Raytheon, there's all the usual corporate and commercial litigation work one might expect of a BigLaw firm. This is set to grow in the years ahead, as demonstrated through General Electric's recently-announced plans to relocate its corporate headquarters to Boston. The move "illustrates the strength and vibrancy of the Greater Boston economy," says Choate's chairman John Nadas. "GE is one of the largest companies in the world. After considering many, many attractive options, GE chose Boston on the announced basis that Boston has the most dynamic and creative ecosystem in the country." Many firms in Boston also undertake "a good deal of estate planning and trustee work, much like the smaller firms," revealed an associate at Nutter. "I think it's good that firms have the capacity to address these smaller individual matters." And then there's the work that arises out of Boston's booming education and healthcare industries.
All in all, interviewees went on to tell us that "this is a great city for doing interesting work with a little of the pressure taken off you – there's less of a national or global spotlight than in some of the headquarter offices of larger firms in New York." At the same time, they were keen to note that "Boston is one of the largest and most competitive legal markets outside New York, but its smaller Bar means that there's a greater sense of community. It's much easier here for juniors to take on leadership roles and be responsible for their own work. From an associate's perspective, that's fantastic for career development."
Spotlight on Hartford
Hartford, Connecticut isn't just home to one of the largest stone arch bridges in the world: branches of some pretty well-known law firms reside here too, including Axinn Veltrop & Harkrider, Bracewell, Brown Rudnick and Dechert. Many insurance companies have their headquarters in Hartford – the city's not nicknamed the 'Insurance Capital of the World' for nothing – and it's a ripe place for young lawyers looking to get into insurance law. Plenty of other practices flourish here too. Small in size but big in ambition, fast-growing Axinn is ranked by Chambers USA as a top practitioner of general commercial litigation, and its Hartford office hosts the bulk of the firm's IP practice too. At bigger players like Brown Rudnick, it's a more complex operation covering practices as diverse as environmental law, government law and real estate. Associates here frequently work with colleagues from several offices at a time. "At some point during your first few years, they pay for you to fly to another office and get to know your colleagues there. And if you need to be in another office for whatever reason, you can just call ahead and there'll be a room ready."
Black coat, white shoes, black hat, Cadillac...
"Boston is a white-washed city," said a Goodwin Procter associate. "So to improve diversity firms here have to fight against those circumstances as well as the lack of inclusion that's been inherent in the practice of law for so long." At Choate, 82% of associates and a staggering 96% of partners are white. Likewise, Ropes & Gray is your classic firm where "most partners are white males." At the time of our research in 2016, 91% of R&G partners and 77% of its associates were white. All hope's not lost however: both of these firms and many of their peers are active on the diversity front, partly spurred by the demand to more accurately reflect their diverse client base. Check out The Inside View on each for more diversity stats and details on what they're doing to address the issue.
Here to stay
One benefit of legal life in Boston and New England at large is that "you can build a long-term career here. The typical view of law firm life in places like New York is that you get there and stick it out for as long as you're willing to put up with the lifestyle sacrifices, and then you leave. It's not like that in Boston. Firms aren't used as a stepping stone with a large number of people leaving after three, four or five years. In fact, at most firms throughout the region you'll see as many sixth, seventh, eighth-year associates as you do juniors. The firms try to grow and develop people." As one Nutter associate told us: "To me, that makes a lot more sense. I definitely feel that the firm is more invested in me and that I can forge my own career path. You don't feel lost in some big corporate machine here. In fact, we get a lot more attention and exposure to higher quality work than in the larger offices in New York. "
Rank your chosen firms on salary, billable hours, pro bono, revenue, size, diversity stats and much more...