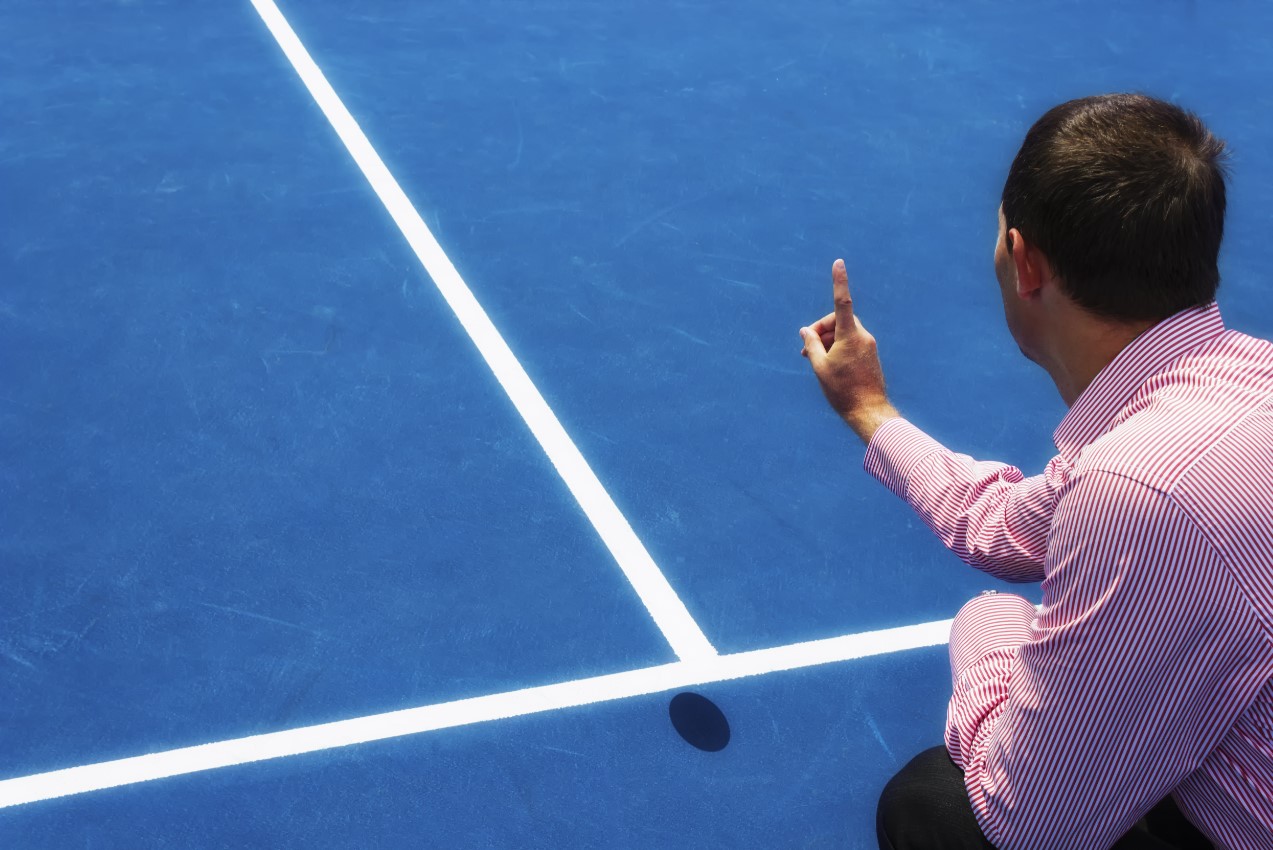 Global M&A is taking off, which means antitrust attorneys are in ultra high demand. Now is a prime time to take advantage of the opportunities that are out there for the umpires of M&A.
The times they are a-busy
What a difference a year makes. Where the beginning of 2020 marked the slowest start to M&A activity in seven years, companies now armed with healthy balance sheets gaze toward a post-pandemic age. By the end of February 2021, global M&A already totaled $7 billion. PwC predicts that over half of US executives plan to increase M&A activity in 2021. "Companies are collectively sitting with billions on their balance sheets and shareholders want action," says Drew Mann, counsel at K&L Gates.
This means that antitrust activity is naturally on the up.  As businesses look to grow, "merger clearance is now increasingly busy," says Miten Shah, principal at recruitment firm VOYlegal.Even though 2020 got off to a slow start, it ultimately ended up being the busiest year for the Federal Trade Commission since 2001, with 28 merger enforcement actions in the fiscal year.
Faced with this ever-evolving landscape, law firms are unsurprisingly extremely busy. And that translates into hiring. Antitrust lateral moves in BigLaw were up by 80% between November 2020 and January 2021 compared to the same period over the previous three years according to data from Decipher (a company which uses data to assist law firm with lateral hires). In Washington DC – the epicenter of antitrust work in the US – there was a 66% increase in overall lateral movement. Plainly put, law firms in DC and further afield are bolstering their ranks for the busy years ahead.
"Antitrust is becoming a key strategic practice for large law firms."
John Carroll, a partner at Sheppard Mullin, notes that "antitrust is becoming a key strategic practice for large law firms," and suggests that top-tier firms "are now realizing that to service clients they need a deep bench in antitrust." This is also feeding into the scramble for talent according to Mann. "There are a lot of opportunities," he says, reflecting on his own recent search before he landed his role at K&L Gates. "I was pleasantly surprised about the number of firms who were actively looking for positions."
Mann points out that mid-market level activity in particular goes some way in explaining the uptick in recruitment activity. "You're now seeing lots of $500 million to $10 billion deals occurring," he says. "There's a lot of good work in that space." As such, Shah describes "huge demand" for associates who have "gone through these processes before," be it in merger clearance or in litigation and investigations by the FTC or DOJ. "It's a unique practice and for associates it's important to get as much experience as possible."
Striking the right balance between getting exposure to different matters and increasing practical experience is partially why making a lateral move is appealing from an associate point of view. For associate Arvind Miriyala, this was part of the appeal that drew him to Baker McKenzie. "I wanted to build up my experience," he says. "Baker has a leading global antitrust practice, with strengths in counseling, litigation, conduct, and transactional work. And since joining the firm, I've been exposed to so much."
For associates who want to put themselves in the strongest position possible for making a lateral move, Shah says "it's about having substantive research and writing experience" from a range of matters. For litigators specifically, "it's also about knowing how to move toward trials, how to take depositions, and how to talk to witnesses." At the partner level, firms "want folks who have worked in government and have agency experience." And as with partner moves in any practice, it's also "still very much based on what transactions you've worked on and, ultimately, your book of business."
Regulators mount up
Beyond the buoyant economic picture, there's also the elephant (or donkey) in the room driving antitrust activity: President Biden's election in 2020. Carroll explains that Biden's victory is prompting activity in two respects. Firstly, former FTC and DOJ lawyers serving under the previous administration "will now look to make a move into private practice," and secondly, the new administration is operating against a growing backdrop of "more businesses focusing on their potential antitrust issues."  And while we won't know how different the regulatory landscape will be until political appointments are made, Carroll points to a shift in mood. "The change that comes from administration to administration is usually overstated," he finds, "but it does now seem that there's momentum in the community and larger antitrust bar for more enforcement."
"… the new administration will be hot on antitrust tech issues."
Mann also expects enforcement to become more aggressive. While he dismisses the prospect of "radical change" under the new administration, he cites newly proposed legislation as one example that would "sharpen the teeth" of existing antitrust protections. The Competition and Antitrust Law Enforcement Reform Act would, among other stipulations, move the burden of proving the legality of a merger from the government to the companies themselves, and introduce an independent FTC division for market analysis and merger retrospectives. Carroll also highlights that the appointment of Tim Wu, a famously outspoken critic of market dominance in the technology sector, sends "a strong signal that the new administration will be hot on antitrust tech issues."
Big Tech, big problems
The dominance of the four tech giants – Facebook, Google, Amazon, and Apple – continues to hit headlines at home and abroad. It's easy to see why when these companies, together with Microsoft, account for nearly 20% of the US stock market's total worth. Calls to curb the dominance of these behemoths predates Covid-19, but the fact that they have continued to accrue power throughout the global pandemic has only fanned the flames for tighter controls.
In October 2020, the DOJ and 11 states filed lawsuits against Google, alleging that its search functions violate aspects of the Sherman Act. Then in December, Texas and nine other states alleged that Google had violated antitrust laws by manipulating digital advertising markets. Colorado and 37 states filed against the company shortly afterwards for allegedly stifling competition by using its search function monopoly to restrict the choice available to consumers. Facebook is facing similar scrutiny after the FTC and 48 states alleged in December that it has abused its social network monopoly by acquiring smaller social networking competitors, such as Instagram and WhatsApp.
"These are major lawsuits," Shah emphasizes. "There are a number of different firms helping on these requests." And it's a lengthy process – "it's not just someone picking up the phone. These are proper investigations with people having to go through thousands of documents." You can read more from Cleary about the cases on the firm's website.
Mann asserts that these investigations have had a "ripple effect" on movement in the practice. He describes a "revolving door" not only between private practice and government, but also from government to tech companies themselves. Whether "beefing up" with new hires to defend against investigations or simply to help change current business practices, these kinds of cases will continue to sustain media focus, regulatory scrutiny and law firm resources.
Healthcare and beyond
Tech isn't the only sector dominating the practice, as anticompetitive activity in the healthcare and pharmaceutical space continues to draw on law firm resources. "Healthcare is a massive industry with complicated economics," says Carroll, who has extensive experience in the healthcare and life sciences sectors. "As clients explore more transactions, we're going to see greater scrutiny."  He goes on to note that "there are increasing concerns about consolidation" in healthcare. "The FTC and DOJ are hyper-active in the space at the moment." In one example that came before the pandemic, e-prescriptions company Surescripts came on the FTC's radar in 2019 for allegedly placing anticompetitive restraints on the e-prescription market, vertically and horizontally.
Carroll predicts that vertical deals in the healthcare space, such as group physician network deals, will be a dominant trend in years to come. Shah agrees: "Given all the strain on the healthcare system, with large hospital organisations buying up private or smaller practices, you're seeing a seismic shift in the US antitrust arena there." Shah also suggests that after a year of grounded flights, the aviation industry will create work for practitioners. "I'm not sure if some of these airlines will survive going forward," he poses.
Mann also reports growing activity in labor markets. Historically there have been agreements between competitors not to hire from each other – commonly known as 'no-poach' agreements – but now employers are under the spotlight. The DOJ brought its first criminal antitrust charge for such an agreement between employers this year, where it alleges in United States v. Surgical Care Affiliates, LLC and Scai Holdings, LLC that Surgical Care Affiliates entered into 'gentlemen's agreements' not to recruit senior employees with at least two different companies.
A Zoom with a view
The flurry in lateral antitrust recruitment has other factors at play. Given the hiring freeze that characterized the early stages of 2020, Shah says "firms got scared about not hitting budgets and projections were down, so lateral activity got skewed towards Q4 of last year."
And the mechanics of the remote-working age have only helped to speed up processes. "It's so much easier to interview candidates in a virtual world," says Shah. "You no longer have to fly individuals all across the country and coordinate multiple things. You can now just hop on Zoom." Having switched between firms last year, Carroll notes that "through Zoom meetings, I've met with over 60 partners in just nine weeks. I would not have been able to do that pre-pandemic."
Despite the advantages afforded by lateralling in a virtual age, it isn't without its downsides. Shah outlines some of the fears that candidates have when moving. "For partners, it's an integration issue," says Shah. "Key to any good antitrust practice is good integration with corporate partners who share their clients for merger work and clearance. You might bring your own clients but the issue then comes with cross-selling with other partners."
To mitigate this, Carroll recommends a steadfast approach to planning before and after joining a new outfit: "You must prepare before you start in whatever form you can. It's the only way. Have a plan and stick to it." Before joining Sheppard Mullin, "I was putting together a robust integration outline with future partners, with very specific items to execute on." In his experience at the firm, "people have been incredibly supportive and willing to meet to talk about our practices and the synergies available between them."
"I've now worked with a number of people all across the globe."
At the associate level, Shah says there's a "worry of not getting the mentorship you might need. You just can't replicate walking down the corridor to a senior associate or counsel's office." Miriyala speaks to his experience at Baker McKenzie, where it's the norm to work across multiple time zones. "I've now worked with a number of people all across the globe and had substantive discussions with them," he shares. "It's just very comfortable and easy for us to do so; that's the advantage of being at a firm like this."
When it comes to interviewing (whether through pixels or in person) for Mann, it's about trusting your judgment. Interviews are a two-way street, he says, so "you should be interviewing the company as much as you're being interviewed yourself." He goes on: "I was cognizant of the hurdles created by the pandemic, but even on Zoom, you rely and follow your instincts to find the best fit." Miriyala agrees that "it's about making sure you find people you're comfortable working with. Nobody wants to move too much, so you want to make sure you're in a position to grow and successfully move forward."
For any would-be antitrust attorney looking to make the move, Carroll offers some helpful advice. "Talk to people who've lateralled over virtually to understand the experiences and issues they've had," he concludes. "Talk to as many people as you can to understand the firm and let them understand you."
---