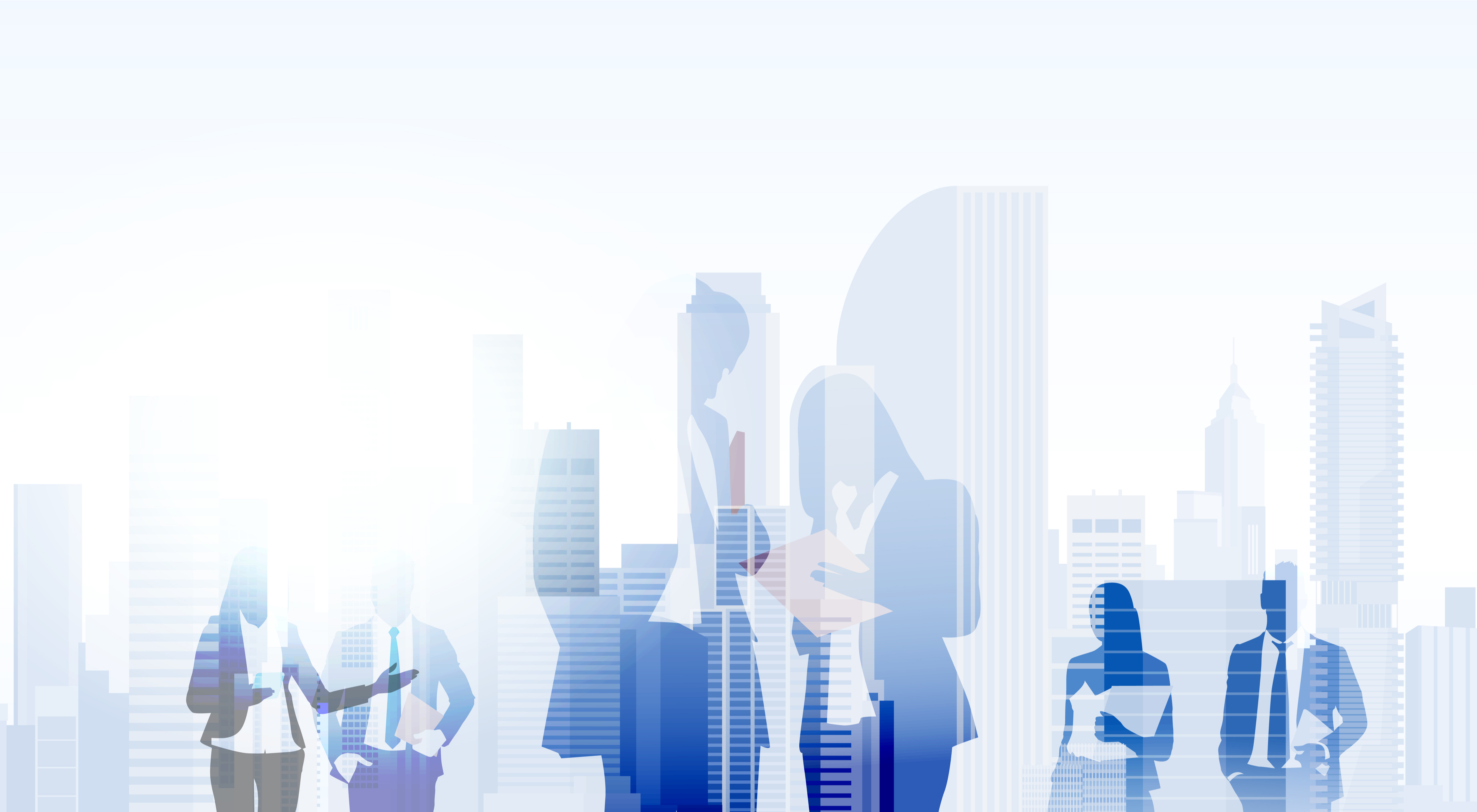 D&I stats, initiatives and strategies are a central part of how we critique and compare BigLaw firms. But what's the picture like for GCs in the in-house world?
Go to any BigLaw firm's website and it won't take you too long to find the 'diversity and inclusion' page (in some cases, it's actually sitting up top as a main tab, right alongside practice areas and firm news). Over the last decade, D&I has become a central governing concern of near most every BigLaw firm. Enhanced recruiting efforts, mentorship programs, and greater workplace flexibility all represent a meaningful push to promote D&I in the legal profession. But when we look at the numbers, the picture is stark: women make up just 23% of BigLaw partners and for ethnic minorities it's less than 13%. The fact remains that white men are the dominant demographic of partnership at law firms.
The BLM movement of 2020 shone a light on structural racism and forced businesses to confront its impact on the workplace. Spurred on by the national mood and protests sweeping the country, BigLaw firms responded with a plethora of initiatives, from pro bono efforts to support Black-owned businesses, to creating focus groups of Black attorneys to help shape internal D&I policies. The MeToo movement has also been "a hugely important catalyst for change," says Patricia O'Byrne, managing director at legal recruitment firm E.P. Dine.
"There isn't a client we have who isn't demanding a diverse slate of candidates, including women and people of color, in their hiring process."
But it's not just law firms recognising the need for change. "In most industries, diversity and inclusion is a C-suite issue," says Melissa Collery, managing director at E.P. Dine. "There have been remarkable strides relating to the recruiting, onboarding, retention, and promotion of diverse candidates at companies of all shapes and sizes. Corporations have come to understand the inherent value of a more diverse and inclusive workplace and have been developing and implementing initiatives to affirmatively change the status quo."
Some companies are also beginning to hold law firms to account – there's the argument that diverse teams produce better work because they bring more perspectives to a problem. Some research has shown that companies get greater revenue from new products that are produced by diverse teams. This is part of what's often referred to, somewhat clinically, as 'the business case' for diversity.
The result is that companies are as eager to attract diverse lawyers to in-house positions as firms are to retain them. As recruiters, Collery and O'Byrne are witnessing this in action. "There isn't a client we have who isn't demanding a diverse slate of candidates, including women and people of color, in their hiring process," Collery tells us. It would of course be problematic if attorneys were valued purely for their status as someone with a minority background. Collery makes clear that "none of our clients have ever indicated they would sacrifice on quality for the sake of getting a diverse candidate." But as O'Byrne says, "gone are the days when companies would be hiring from slates of candidates dominated by white men."
Making the jump
Akiko Okuma spent just under seven years as a capital markets associate at a BigLaw firm and is now senior vice president, general counsel and secretary of Vince, a global fashion group. "At the beginning of my sixth year, I realized that I wanted more of a general practice and didn't see law firm life as a long-term solution for me," she recalls. "Vince was looking for someone to work as generalist legal counsel in the department, so it was a good fit."
"As a racial minority and a female, you are naturally forced to adapt and assimilate into a culture that might not necessarily be yours."
In law firms, transactional practices such as capital markets tend to be particularly male-dominated. "As a racial minority and a female, you are naturally forced to adapt and assimilate into a culture that might not necessarily be yours," Okuma reflects. "That can create an issue with confidence with how you might view your work. It can lead to more instances where you doubt yourself or feel you may not be as successful as your peers."
This echoes Leslie Thomas, a leading barrister in the UK, when he argued that the discrepancy in diversity between the legal sector and the rest of society "affects confidence. "And confidence – or a lack of it – affects participation," he said. "And a lack of participation from the very people who matter will affect justice. And a lack of justice is injustice." 
It's something that resonates with Jesse Yeo, executive vice president and senior deputy general counsel at Advance Publications. She spent many years as an M&A lawyer at BigLaw firms. "As a younger attorney, I was very focused on honing my skills and working on big transactions," she says. "I didn't recognize the importance of business development skills and bringing in clients. I wasn't given much training, and since the environment (including the client base) was very white and very male, I felt disadvantaged as a minority woman." Thankfully, as Yeo points out, "that was a long time ago and law firms have made a lot of progress in that area." She eventually left firm life behind: "My first in-house position was with Sony Corporation of America, a US subsidiary of a Japanese company, in a very different working environment to BigLaw."
Whereas law firms can often be homogenous environments, moving in-house can mean entering a more diverse environment, as Okuma explains: "At Vince, more than a majority of my colleagues is female." We ask her if she thinks this affects people's everyday behavior in the workplace. "It's hard to pinpoint," she answers, "However, I do feel that I am acting in ways that are more natural to me because I'm not as self-conscious as I was when my peers were majority male." Going in-house also naturally means working with people with different professions and educational backgrounds. In her role at Vince, Okuma tells us "I work closely with colleagues in design, retail, sales, production etc., as well as corporate teams."
Case study: Sidewalk Labs
Sidewalk Labs is an urban innovation company working to make cities more sustainable and affordable for all. The team creates products, invests in new companies, and helps plan innovative places around the world. "We're an Alphabet company that started as a moonshot nearly six years ago," says Jan Fiegel, the company's head of talent. "The key idea behind our creation was that cities and urban environments matter a whole lot, and through new behavioral insights and technological innovation, there are now new opportunities to improve cities and the way we live in them." A team of architects, technologists, government officials and other professionals was assembled "to demonstrate what innovation can do to improve the quality of life in our cities."
The company's legal team is made up of five people. "We see them as key partners in our leadership," says Fiegel, "and they work on our full range of activities, spanning real estate, transactional, and commercial issues. They deal with many areas of complexity where there isn't a standard answer, so it's important for them to be innovative in their thinking and approach." Associate director Pam Soberman agrees: "We need the most innovative teams that can also drive business results, because we are still a business at the end of the day."
But because of its vision, the company views D&I as something that is critical to its business model and success. "That's because cities are much more diverse than other places," says Soberman. "If we want to improve the quality of life for people in cities, it's essential that we want to embody that diversity in our organization. That's the magic."
"The first question is how to attract diverse talent."
In the pursuit of building a company that embodies these principles, Soberman says that "the first question is how to attract diverse talent." Many companies – BigLaw firms among them – purport to take a meritocratic approach to hiring, but Soberman is quick to dismiss this as a false narrative. "If you look at the leadership of the Fortune 500, overwhelmingly that list is dominated by white men," she says. "If you truly believe in meritocracy, then you must therefore naturally conclude that white men are superior."
Soberman points to EID [engagement, inclusion, and diversity] as "a lens through which we look at everything, from big business decisions to small everyday decisions, in pursuit of creating more equitable outcomes." Of course, creating those outcomes and fostering an inclusive environment is easier said than done. Soberman gives us one example of Sidewalk's attitude in action: "We created a five-year vision with our employees, so it is truly reflective of their experiences and needs."
One significant challenge that law firms face is the lack of diversity in entry-level hiring pools, with the demographics of top law schools far from representative of wider society. We wonder how Sidewalk Labs manages to attract top talent while maintaining its commitment to diversity and inclusion. "One of our big priorities is debiasing our recruitment processes," Fiegel explains. "A big part of that includes how you define a job. We put in a lot of effort to base our job descriptions not on years of experience but rather on the work that needs to be done and the outcomes." He adds that the company has also scrutinized how it assesses candidates: "We are clear about the criteria and tell our candidates what that criteria is, including the pre-defined questions."
To go or not to go?
Diverse candidates with the right experience may find themselves in high demand for GC positions, and should take the time to carefully consider the culture of an organization before making the leap in-house. Lawyers who join smaller organisations may find themselves without the resources of a large law firm, such as formal mentorship and training programs. "You will likely be significantly reducing the size of your legal environment," Akiko Okuma emphasizes, "so it's crucial to surround yourself with people that will invest in you and care about your professional development."
"In this day and age, why go to a company that doesn't embrace diversity?"
Jesse Yeo tells us that "at Advance's legal department, we have recently launched a mentoring program aimed at trying to provide mentorship to junior attorneys." Mentorship doesn't have to be directly tied to a company's diversity initiatives – it could be as informal as recognizing a potential mentor figure in the interview process.
However, Yeo contends that "if a company doesn't recognise that diversity is a strength, I would question the vision of the leadership. Candidates should look at what a company has done, where it's heading, and what makes sense from a personal growth perspective."
Okuma agrees that "in this day and age, why go to a company that doesn't embrace diversity? If I were to move jobs, I wouldn't move to a company that doesn't outwardly commit to the subject of diversity and inclusion."
---