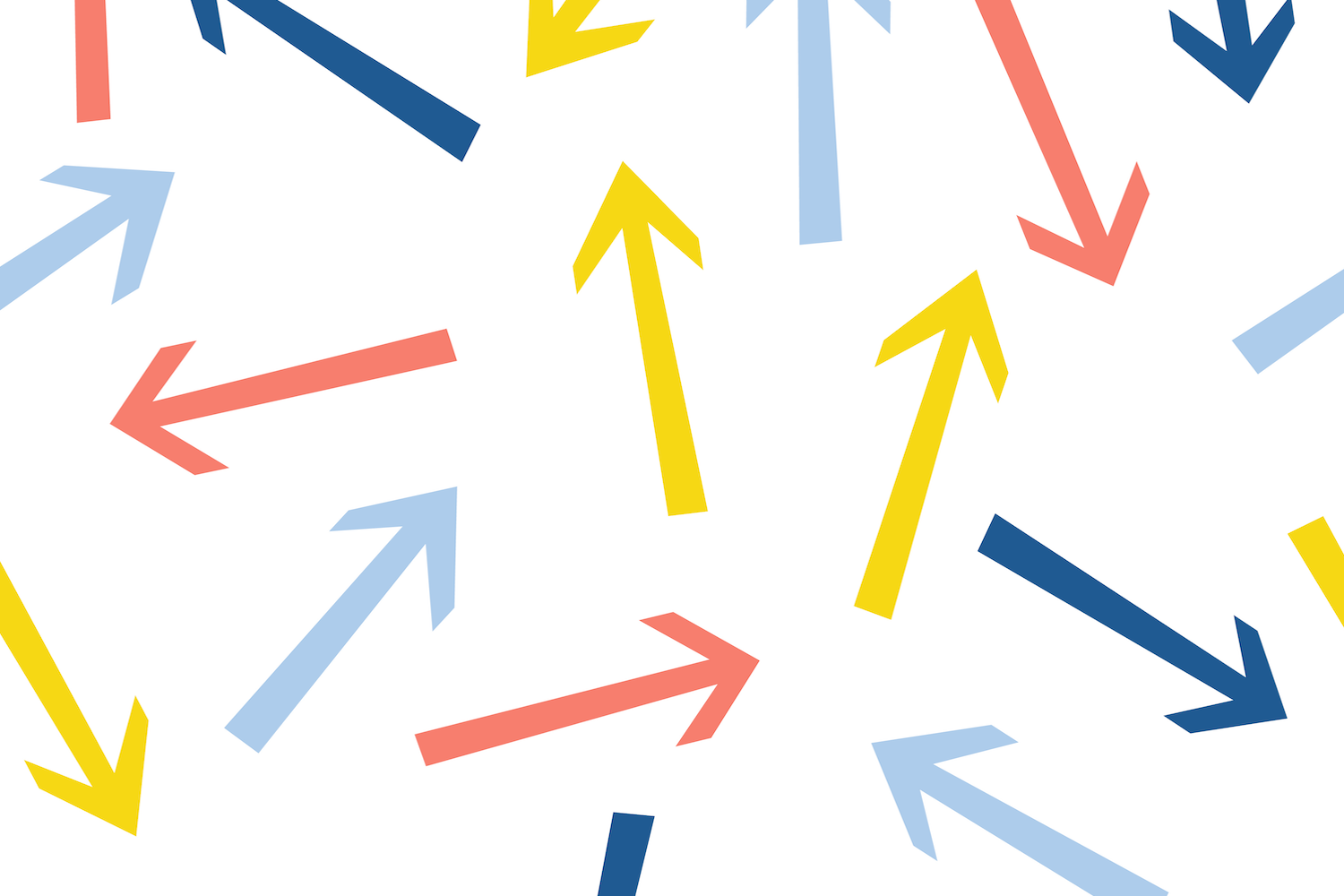 Deciding to change jobs is huge – especially if you've only ever been with one law firm. Jason McCann, founder of legal talent business Gridline Search + Consulting, shares his top tips on whether or not it's right to make a lateral move as an associate.
First things first, how long should an associate stay at their first firm before they even consider making a move?
Like most questions when it comes to the law, the answer of course is: It depends. Whether it's time for an associate to make a lateral move depends on geography, type of practice, professional background, prospects for advancement and, most importantly, associate satisfaction. 
Generally speaking, it is a "hot" lateral market for BigLaw associates in 2019, meaning there are opportunities out there for BigLaw associates with as little as two years of practice experience.  However, more BigLaw associates make their first move after at least three to five years of practice.  Waiting until you have at least this amount of experience widens the number of opportunities available to you outside of the firm whether it be in-house, government, public interest, non-legal or other law firms.
I'm unhappy at work at my BigLaw firm; should I plan to leave right away?
Not necessarily. Law firms are unique professional working environments and it can be difficult to figure out how to fix the problems you are having at work for that reason. If you talk to friends that work in other types of professional services environments, their experiences can be quite different. At BigLaw firms, the specific client demands and long hours may result in limited informal opportunities for associates to communicate honestly about their dissatisfaction at work.
"Your long-term success and day-to-day working life can depend on a relatively small group of people."
But most law firms are set up as true partnerships, organized by practice groups and working groups. Your long-term success and day-to-day working life can depend on a relatively small group of people. More often than not, the people in your close-knit working group would rather see you stay and be happy, rather than leave. And more importantly, the partners within this working group have the power to make changes to help you. If a leave ultimately does makes sense, the people at your own firm will often want to help you – with connections, strategy, even offer evaluation and negotiation. In fact, more and more BigLaw firms have internal career advisors that act as ombudsman for associates that are thinking about leaving the firm, as well as "alumni groups" that provide connections to former firm attorneys at other employers. BigLaw firms know that associate attrition will happen and they would rather that associates leave on a happy note.
What are good reasons to make a lateral move as an associate?
It used to be that when you started as an associate at a law firm that the main (and sometimes only) goal was to become a partner at that law firm; this is no longer the case. Even if an associate wants to become a partner, another law firm may be a stronger platform for doing so. The number of partners at BigLaw firms that started at a different law firm increases every year. 
Some associates move to change or sharpen their practice area focus. Firms are becoming more and more specialized in what they do. An associate may start as a general corporate or transactional attorney and may find that their firm's primary associate needs are in a capital markets or M&A deal-oriented practice for public companies. In order to work with emerging companies or venture capitalists on corporate transactions, they need to move to a different firm. 
Another reason to make a lateral move to another law firm is to find a better platform for a non-law firm lateral move later in their careers. One particular BigLaw firm can't work with clients in every possible industry. For example, an associate may find that they are at a firm in New York that works almost exclusively with clients in the financial services industry. However, in order to make a move later in their career to a clean tech energy company, they need to work for a firm that does the types of transactional and regulatory work specific to this industry.
"The Uniform Bar Exam is making it easier for lawyers to change locations without needing to take a new state bar exam."
Other associates make a move for the simple reason that they need to change locations. They may want to move closer to where they grew up or their partner may have gotten a new job. Their current firm may not have an office in this location or that location may not have the right practice. As a result, a move makes sense. The Uniform Bar Exam is making it easier for lawyers to change locations without needing to take a new state bar exam. And if the lateral candidate needs to take another bar exam for admission in a new state, the new firm will often pay for bar exam prep and expenses.
Another obvious reason that associates make a move is to get out of a law firm. Companies primarily employ their in-house attorneys from law firms that they work with or law firms that train lawyers in practice areas that are relevant to them. The federal government (including U.S. Attorney's offices), courtrooms and local prosecutor's offices also hire attorneys from private practice that have the right type of regulatory or litigation experience. These environments typically offer lower pay, but often come with a better work/life balance than a BigLaw firm.
Should I use a recruiter to help me make my lateral move?
Legal recruiters and headhunters can be very helpful to certain candidates looking to make a lateral move. Particularly for other law firms, recruiters have strong connections and it is common for firms to pay recruiters a placement fee to find good talent that match their open attorney positions. Because recruiters are in frequent contact with firms on the specifics of their open needs, they can be helpful in identifying opportunities that are the right match and provide realistic expectations when it comes to your opportunities. They can also assist in reviewing your application materials and preparing you for interviews. And if you get an offer, the recruiter can negotiate the terms of the offer on your behalf.
"Too many BigLaw associates looking for a change accept a new position right away without considering it thoughtfully."
For government, public interest and some in-house opportunities, you may need to conduct the search on your own as these types of employers don't typically pay recruiters placement fees. You can find opportunities through job boards, but to be successful, you will need to do more than upload your application materials online. Leverage your network and, as I previously mentioned, talk to attorneys at your current firm to see if they can help make sure your materials get read.
If I get a new opportunity, how do I know if it makes sense to go?
Talk to your mentors and professional network. Include partners and associates that you work with in the conversation. Make a simple pros and cons list. Ask both your potential new employer and yourself honest questions: Will the new job fix at least some of the issues you have with your current firm? What opportunities does the new job provide for your career in the long-term? What does the working environment look like and will you have good mentors and colleagues? Too many BigLaw associates looking for a change accept a new position right away without considering it thoughtfully. Remember, the grass is not always greener on the other side.
---
---