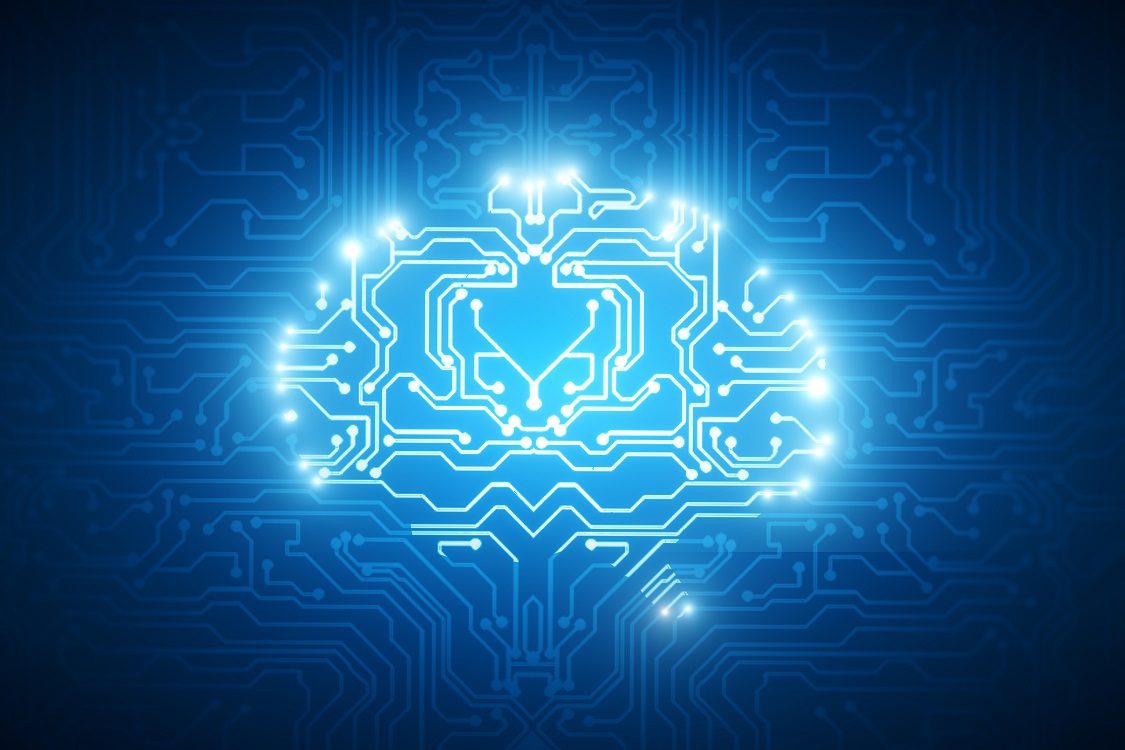 We learn from the experts at Finnegan about the fascinating, brainy world of intellectual property.
How would you define intellectual property?
Chiaki Kobayashi, associate: Intellectual property is intangible property resulting from human creativity. Patents, copyrights, trademarks and trade secrets are all exemplary forms of IP.
Lulu Wang, associate: To me, intellectual property is about discovery and cutting-edge science, and as IP attorneys we have the privilege of being at the cusp of innovation with our clients.
Anand Sharma, managing partner: It's like the air we breathe. You can't always see it, but it's there. It's in the copyrights that protect the source code in our most used apps. It's in the trademarks that we've become so accustomed to using that we no longer realize that those products themselves did not exist just years ago. And it's in the patented technology that continues to grow at a rapid pace, like the self-driving car or the artificial intelligence that writes masterpiece novels.
Broadly, what does Finnegan's IP practice do and cover?
Charles Collins-Chase, partner: Finnegan has attorneys with just about every kind of technical background imaginable, and we leverage that expertise to serve clients in nearly every industry. We work in every major area of IP. We handle all types of patent matters, including litigation, Federal Circuit appeals, prosecution, PTAB trials, client counseling and due diligence, and portfolio management and monetization. We have a strong trade secret practice and have handled several cases under the new Defend Trade Secrets Act (DTSA). Finnegan is also top tier in trademark litigation and prosecution, false advertising, and copyright work.
LW: Finnegan is unique in that our practice groups are defined by technical subject matter, e.g. biotechnology, mechanical engineering, etc. Within each practice area, attorneys have the flexibility to take on litigation and transactional projects, and many attorneys choose to maintain a mixed practice. Each informs the other in invaluable ways.
What does Finnegan's IP client base look like?
Jorge Gonzalez, associate: Finnegan's clients are more defined by their passion for innovation rather than any one particular "look." Whether it be a top 50 company or a start-up, we are most fortunate to work with some of the brightest minds across several industries.
CK: Finnegan has an international client base. We have a substantial client base in Asia, including Japan, China and Korea, as well as in Europe. As a result, we have offices in Tokyo, Shanghai, Taiwan, Seoul and London. With respect to PTAB practice, I understand that Finnegan handles both patent owners and petitioners almost evenly. With respect to ANDA/Hatch-Waxman litigation practice, Finnegan exclusively represents patent owners and brand pharmaceutical companies.
How important is having a technical/scientific background to your work?
AS: My practice focuses on the patent side of IP. We work on a day-to-day basis with some of the most cutting-edge technology in the world. As advocates, whether it be the Patent Office, a courthouse, or a boardroom meeting, we need to be able to explain the complexities of these technologies, as it relates to the law, in a manner understandable to all. That requires experience and expertise in not only the law, but also the technology. The ability to first understand and grasp the science, and then distill it and apply it to the law, is critical in this regard. And that speaks to the importance of having a technical/scientific background. 
CCC: Having a strong technical background is critical to our work. Our attorneys were scientists and engineers before becoming lawyers, including many who are PhDs, and we use that training to become experts in the technology at issue in our cases. I can think of countless instances where having a strong grasp of the underlying science in a case has helped us generate better legal arguments. A scientific background can also be vital when briefing complex technical issues because it helps us present those issues clearly to judges and juries.
"My PhD allowed me to hit the ground running on day one and contribute scientifically as I developed my legal skills."
LW: I joined Finnegan because the firm values science and scientists. My PhD allowed me to hit the ground running on day one and contribute scientifically as I developed my legal skills. Because Finnegan's practice groups are organized by technical subject matter, I am able to maintain a mixed practice in the biotechnology/pharmaceutical practice group, comprising litigation and non-litigation matters like counseling, prosecution, and post-grant proceedings.
What work do associates do?
CCC: At Finnegan, our associates get great opportunities to do high-level work, such as taking depositions, writing briefs and motions, and taking witnesses at trial.
CK: Sometimes it is a matter of taking the initiative to do certain things. There is a ton of writing involved in any practice of IP, and frequently associates draft for review. With respect to litigation, associates conduct discovery, take/defend depositions, and some deliver oral arguments in court. To be clear, it is not expected that a first-year associate take a deposition from the get-go. Partners allow associates to do things when the partner and the associate both feel comfortable.
What kind of work do partners do?
CK: There isn't a concrete line between what partners do and what associates do. With respect to written work, including briefs for litigation, responses to Office Actions for prosecution, deliverables for opinion work and so on, generally speaking, partners review draft documents that associates write. Otherwise, partners are involved in various aspects, including leading meet-and-confers with the other party, delivering oral arguments in court or at the USPTO, taking/defending depositions, and corresponding with the client. 
AS: Finnegan does not believe in hierarchies and this is especially true when considering opportunities provided to Finnegan attorneys. If an attorney has the skills necessary for the task and is up to the challenge, an opportunity will not be held back simply because that attorney is an associate.
"I love what I do because I get to split my time between learning about exciting innovations and developing legal arguments about those technologies."
What are the highs and lows of IP work?
JG: The highs are twofold: one, I work on interesting projects as a function of their being novel and innovative; two, I work with interesting people (co-workers and clients), for they are the ones that have a passion for those same projects. The lows are not specific to IP, but perhaps the law in general. Because I love what I do, I tend to work long hours, which on occasion, takes away from family time and other passions/hobbies.
AS: In my twenty years of practice, while there have been many highs, I have been fortunate to experience very few lows. They typically occur when high-stakes matters are unexpectedly and suddenly resolved. Because our matters generally follow a schedule (whether in prosecution or litigation), we try our best to fill the pipeline to avoid the lows. The highs often come from client emergencies, unexpected scheduling changes by the patent office or courts, or an extremely aggressive adversary. 
CCC: I love what I do because I get to split my time between learning about exciting innovations and developing legal arguments about those technologies. In a single day, I may find myself analyzing a process flow diagram for a chemical plant and then writing a Federal Circuit brief about a complex legal issue. That mix of technology and law keeps things interesting. I don't have a lot of "lows" to point to – the general rigors of being an attorney, and particularly a litigator, are challenging but also exciting.
What are the latest trends and developments in the IP sector?
CCC: One overarching trend is that the IP landscape is becoming more uncertain. From a business standpoint, companies usually prefer predictability, and many are finding it challenging to navigate the frequent shifts in the law in areas such as patent eligibility. My goal is to help companies manage that uncertainty and navigate the changing legal landscape. I also see a few more specific trends in the sectors where I do a lot of work. One is the rise of joint ventures and other collaborations, including between industry competitors. JVs are a great way to spread risk and costs, but also include some IP risks that companies need to anticipate and manage. Another trend is the use of artificial intelligence and machine learning in the biotechnology and pharmaceutical fields, which has tremendous promise for innovation but also may raise some interesting IP issues.
JG: In the pharma world, biopharmaceuticals are impacting our practice and lives in ways we never thought possible. Biopharmaceuticals are targeting the underlying causes of disease in ways never seen before, and diseases previously regarded as deadly are now manageable and even curable.
What would you say the future of practicing IP law looks like?
AS: IP is becoming more global as the world become more flat. The disputes that we handle, the clients that we represent, the counsel that we interact with are spread around the world. IP issues and disputes are no longer solely in the US, or solely in Europe. IP application filings are on the rise around the world, as are IP litigations and cross-border transactions. And in the US, the Patent Trial and Appeal Board, the Federal Circuit, and the US Supreme Court continue to render decisions that shift the IP landscape on procurement, enforcement (infringement, validity, enforceability), and damages.
CK: I think the practice won't change so much, but the way certain things are done may change due to developments in technology. For example, discovery and prior art searches could be conducted easier by using artificial intelligence related technology. But I don't think that would drastically change the way we currently write briefs, deliverables for opinion work, or responses to Office Actions.
Can you tell us a bit about a recent matter you've worked on?
JG: I recently returned from an ANDA trial in the District of Delaware where I was surprised with my first opportunity to argue on the record in an ANDA case. Our team was tasked with defending our client's rights in its drug approved for the treatment of schizophrenia and manic or mixed episodes associated with bipolar disorder. The only remaining patent at issue claimed, inter alia, a drug product with certain disintegration parameters. One of my responsibilities was to introduce into evidence our video deposition testimony – what should have been a straightforward task. That was not the case. The judge asked that I identify for him the most important point from each witness "that helps [my] client win their case." That task wasn't so easy considering we were alleging multiple counts of infringement. Alas, after requesting an opportunity to confer with counsel – denied of course – I trusted that our months of work leading to trial prepared me to answer his questions. I did, and the rest of the team, our client, and even opposing counsel congratulated me for showing poise under pressure.
CCC: I recently argued a Federal Circuit appeal involving interactive toys that communicate with each other using acoustic signals. The toys use the signals to influence each other's physical behaviors, which enhances the types of play they can perform. We took over the case on appeal following the district court proceedings, where the patents-in-suit had been invalidated under §101 at the 12(b)(6) stage. I worked with one associate, who helped me brief the appeal and sat second chair at the argument.
"While all lawyers need to be strong writers and speakers, IP lawyers have the added requirement of needing to communicate complex technical and scientific concepts clearly to judges and juries."
What personal qualities make good IP lawyers?
AS: An excellent advocate, experienced in technology, that listens with both their ears and their eyes (e.g. emotional intelligence), that captures experiences like a sponge, absorbing the good and discarding the bad, and that presents their thoughts in a clear and concise manner.
CCC: IP lawyers need to be outstanding communicators. While all lawyers need to be strong writers and speakers, IP lawyers have the added requirement of needing to communicate complex technical and scientific concepts clearly to judges and juries. That, in turn, requires IP lawyers to have strong technical skills because you need to have a deep understanding of the underlying technology to communicate it effectively. I think IP lawyers should also have a natural curiosity for the material they handle. We get to work with clients who invent exciting new technologies, and IP lawyers are at their best when they are energized by learning about those innovations.
What opportunities are unique to working at Finnegan?
CK: You get to do what you'd like in terms of the specific technical area, ranging from biotech to electrical, and the type of work, including prosecution, litigation and opinion work matters. Getting a wide range of experience (from patent prosecution to litigation) is encouraged but not required. And you frequently have the opportunity to do things at early stages of your career – including taking depositions and arguing in court. As an associate at the Tokyo office, not only do I get to directly correspond with Japanese clients, I frequently present in front of potential and existing clients to discuss IP-related topics at my own initiative.
JG: Aside from the opportunity to work on a variety of IP issues for top tech companies, Finnegan engages in unique pro bono opportunities. We participate in several programs and handle various cases including criminal and civil cases in DC Superior Court, felony cases in the Eastern District of Virginia, appeals in the Court of Appeals for Veterans Claims (CAVC) and the US Court of Appeals for the Federal Circuit, and asylum representation. Our pro bono programs combine service to the community with top-notch litigation training. They provide junior associates with courtroom experience as defense counsel with training, assistance, and encouragement from experienced litigators at the firm.
---