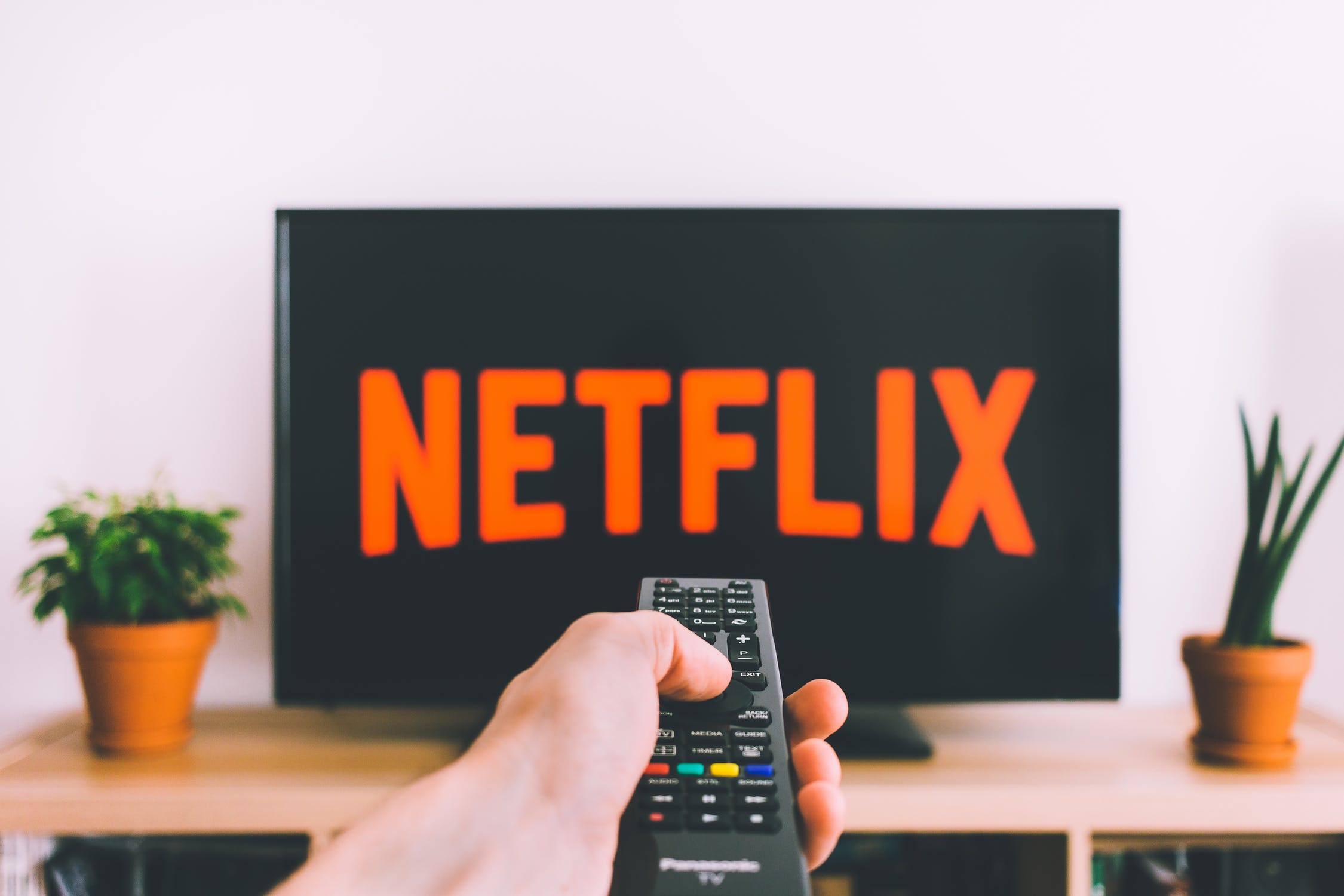 Becoming a media and entertainment specialist is a popular and therefore competitive undertaking. Sidley's media maestros tell us how they broke into the area and explore the trends that are shaping the work conducted in it.
Chambers Associate: What is covered by media and entertainment law?
Rollin Ransom, partner: "Media and entertainment law" is really a misnomer. It can refer to legal issues of any type – finance, intellectual property, litigation, contract, etc. – as they affect participants in the media and entertainment industry, such as film and television studios, broadcasters, music companies, communications companies, and the like. It can also refer to substantive areas of the law, such as copyright, trademark, advertising, privacy, and communications law, that particularly affect participants in the media and entertainment industry.
Matt Thompson, partner: In the universe of entertainment law, like most areas of law, there's the litigation side and there's the transactional side. When people think of media and entertainment lawyers, they think of talent lawyers. Talent lawyers represent all the big bold names; big TV stars, internet stars – but that is not what I do at Sidley. I represent big studios, networks, cable companies and producers on the transactional side of the equation. Not individual actors, directors and producers – that's the talent side.
Aerin Snow, former associate: Sidley's corporate media and entertainment practice is focused on assisting clients interested in navigating the ever-changing media landscape through mergers, acquisitions, recapitalizations, and other business transactions. We are M&A lawyers, with particular knowledge of and expertise in the media and entertainment field. Sidley also has a separate media and entertainment litigation practice.
"The media and entertainment world is tight-knit, so the partners' contacts are key to maintaining (and growing) deal flow."
Chad Hummel, partner: I'm a litigator and I try cases in the media and entertainment space. Our clients are traditional media companies such as AT&T and DIRECTV, as well as studios in the city and some high-profile individual talent too. I'd say that in the entertainment space, my litigation experience has been focused on three areas:
The first is criminal actions in entertainment. For example, the Anthony Pellicano case – a wire tapping case in the mid-2000s. I've also worked with Roman Polanski, Britney Spears, and other high-profile celeb-types who get involved in criminal or civil law.
The second involves companies that get into litigation over a competitive position in the marketplace – especially with regard to advertising and marketing spaces.
Third, there's general litigation for entertainment companies that have significant internal or contract issues. Obviously sexual harassment has reared its ugly head in this space recently – I've been dealing with that kind of stuff for over 30 years.
CA: What do the partners do?
Luke Ashworth, associate: The partners are in constant communication with their clients and other industry folks. The media and entertainment world is tight-knit, so the partners' contacts are key to maintaining (and growing) deal flow. On deals, partners review major documents and manage the deal team to make sure the train stays on the track through closing.
Emily Zipperstein, associate: A partner will develop the transaction structure, advise on strategy and lead negotiations with opposing counsel on primary deal documents.
RR: In litigation, partners typically determine overarching strategy (in consultation with the client and the rest of the team) and are ultimately responsible for the litigation of the matter, including serving as lead trial counsel.
CA: What do the senior associates do?
AS: As a senior associate, I am responsible for overseeing every aspect of a transaction, from hammering out the details of a term sheet, to negotiating the primary transaction documents, to ensuring documents have been correctly signed by all parties. My role is to be the partner's right hand, managing the multitude of details so that a partner can focus on the big picture items that will make or break a deal.
CA: What do the junior associates do?
RR: In my experience, both senior and junior associates do whatever they demonstrate they are prepared to handle. For example, I have an upcoming jury trial in which the associate will examine at least one of the witnesses.
LA: Junior associates conduct due diligence (on the buy-side), draft/review disclosure schedules (on the sell-side), draft ancillary documents and certificates and maintain the signing/closing "checklists" which are incredibly helpful to keep everyone organized throughout the process.
EZ: Junior associates on a transaction will typically support the senior associate on drafting efforts and will take the lead on due diligence in M&A transactions. On smaller deals, junior associates may work directly with partners.
"I started out as a general corporate lawyer – I jumped on media and entertainment as much as possible and a year later that was all I was doing."
CA: Describe an interesting matter you've worked on.
MT: On one transaction we were representing the buyer (a private equity fund) of the rights to revenue streams from a couple of very, very well known TV shows. We're talking two of the top ten US TV shows. It was around a $100 million deal.
CH: Following DIRECTV's acquisition by AT&T in 2015, the Federal Trade Commission came after it for alleged false advertising practices and requested $4 billion dollars to settle the suit. This case involved defending the DIRECTV business model, and it went very well – the judge suspended the trial and asked for briefing on judgment in DIRECTV's favor.
CA: How hard is it to break into media and entertainment work?
MT: There's a very small group of lawyers doing what we're doing; in the entire US, the number of lawyers who do this day in day out on the transactional side is around two hundred. On the talent side, there are only small boutiques operating in the area. It's therefore very hard to get a job in media and entertainment directly out of law school – it happens, but it's really tough.
RR: Media and entertainment cases tend to be popular ones, because of the accessibility of the subject matter and the interesting nature of the legal issues presented.
CA: So just how do you go about getting staffed on media and entertainment matters?
MT: If you can't get a job directly within a firm's media and entertainment practice, try to get a job elsewhere at that firm. Come to Sidley and be a corporate lawyer – but make it known that you'd be interested in working on matters for the media and entertainment group.
If the opportunity arises, take it and do what you can to get into this area. I started out as a general corporate lawyer – I jumped on media and entertainment as much as possible and a year later that was all I was doing.
RR: Associates regularly express their interest in working on these matters, and subject to timing and their availability, I try to involve those associates in the cases – associates who take initiative and speak up for themselves are more likely to get the opportunities they desire.
CA: What are the highs and lows of working in media and entertainment?
EZ: Media and entertainment is a rigorous practice. The challenges of developing expertise across a broad range of practice areas are compounded by fast paced and high stakes deals. It involves many late nights, and is not as glamorous as one might expect.
That said, the work is incredibly rewarding, particularly for individuals with a deep interest in entertainment and media on a personal level. I have been fortunate to work with clients who are very passionate and personally invested in their work, which in turn has motivated me to challenge myself to identify creative solutions when negotiations appear to be at an impasse.
"As an avid film and television consumer, it is pretty great to have my work intersect with a favorite out-of-work pastime."
LA: Like all M&A practices, when we are busy, we are really really busy. In any event, it's virtually impossible to predict the busy times versus the slow times – the unpredictability is definitely the hardest part. However, we are constantly sharpening our skills by working on unique, complex transactions with very interesting and sophisticated clients.
AS: Almost all of the media and entertainment lawyers that I work with specialized because ultimately the product being produced by the industry they were representing brought them joy. And I am no different – as an avid film and television consumer, it is pretty great to have my work intersect with a favorite out-of-work pastime.
CA: What are the current trends affecting media and entertainment work? What does the future hold?
MT: The macro comment is that we're in the midst of a major disruption in this industry. Streaming services like Amazon, Hulu and Netflix have completely disrupted the industry. Broadcast TV has been declining for a long time – apart from sports and awards shows. At some point, an entity like Amazon is going to buy the broadcast rights for the NFL. When something like that happens, the future of broadcast TV will be uncertain.
What is the future for theatrical film releases? Screening Room – a proposed platform that allows you to watch a movie at home on the same day that it's released at theaters – is a possibility which hasn't come to fruition yet, but will in the next year or three. It used to be that a movie would go to theatrical release and nowhere else for 90 days, and now it's 30 days. Under the Screening Room proposal, it's zero days. You could see Star Wars at home the same day it comes out.
What does all of this mean for entertainment lawyers? It's a fantastic time! It means there will be deals! We're all 24/7 consumers on any device. That's not going to change. We will seek out and pay for premium content. The people responsible for financing, producing, distributing, buying and selling that premium content are always going to have a job. And that's what we do – we facilitate the production and financing of content. So it's a great time to be a media and entertainment lawyer!
RR: I think there are many opportunities in this area. One aspect of the media and entertainment field that I enjoy is that the technology is always changing and evolving. That means that we have to be especially creative in thinking about how to apply existing (and even "old") legal principles to new technology. Rather than litigating the same issues over and over again, we are constantly faced with new issues – that keeps the practice of law fresh and engaging.
EZ: The media and entertainment practice is constantly evolving and expanding to mirror industry trends and developments, including, for example, cross-border investments and acquisitions, and, perhaps most significantly, the increasingly important roles digital technology and technology companies are playing in the entertainment industry.
"Streaming services like Amazon, Hulu and Netflix have completely disrupted the industry."
CA: What is your top piece of advice for students interested in this area?
MT: People think that if they want to do media and entertainment, they should focus on those types of classes in law school. But there are other things that crop up all of the time in our practice – things that have nothing to do with entertainment, like corporate, tax, labor and employment, IP law etc. Those classes will all bleed into what we do, so it's important to enroll on them too.
Kelvin Le, associate: When I was preparing to transition into media and entertainment, I read 10-Ks from major studios, bought books on the business of entertainment, researched M&A trends in the industry and followed industry news from Variety, The Hollywood Reporter and Deadline.
CH: You don't learn how to be a litigator in law school. I recommend to anyone interested in the litigation side that they get a clerkship and obtain experience on their feet in a courtroom somehow. I never did it and I regret it. It's absolutely critical to learn litigation skills regardless of the industry you're focusing on. If you're in the litigating space it's all about understanding how to deal with juries and judges. That's the foundation – if you're a good lawyer and you can try cases, you can try them in any field!
RR: Pay attention to what is happening in the industry. There are articles every day – online, in magazines, in newspapers – about legal and business developments affecting media clients. As with any client, the more familiar you are with the business, the better you will be as a lawyer for clients in that field.
EZ: The work of an entertainment litigator is very different to that of a corporate lawyer, which is very different to that of a talent lawyer. Talk to as many people as possible to better understand the opportunities within the industry and determine which path best suits you.
AS: If as a law student your interest is ultimately becoming a media and entertainment deal lawyer, I would suggest a three-fold approach. First, seek out a firm that has a thriving media and entertainment M&A practice. Second, take courses in law school such as corporations, negotiations, secured transactions, and accounting for lawyers, that will help you hone your skill set as a deal lawyer generally. Third, go to the movies and watch lots of television, while you still have the time!
CA: What personal qualities make for a good media and entertainment lawyer?
AS: The qualities that make a good media and entertainment lawyer are the qualities that produce any good deal lawyer – attention to detail, ability to multitask efficiently, an understanding of deeply complicated transactions, and an ability to think and adapt quickly – with one additional quality: love of entertainment.
EZ: Entertainment is very personality driven. It is important for media and entertainment lawyers to possess excellent communication skills and be attuned to the particular needs of their clients and what role their clients want them to play.
CA: What makes working in the field of media and entertainment unique?
KL: The industry and its business models are constantly changing, giving lawyers the opportunity to handle new challenges and advise on transactions that are at the forefront of where the industry is headed next. Plus, it's fun to work on deals where you truly enjoy the underlying assets – movies and television!
CH: The main differentiating factor is that there's press interest. So you need to understand the ethical rules in terms of dealing with the press – there's always a PR aspect with a high-profile client.
MT: People seem to lose sight of the fact that at the end of the day we're just corporate lawyers with a focus on a particular industry – people think that it's this completely wacky thing but it's not! It's just being a corporate lawyer. There is, however, a uniqueness to our deals and the assets we're working with – we get to work in a really fascinating industry with great clients.
EZ: Media and entertainment law not only requires an understanding of several different legal practice areas, it also requires a deep understanding of the entertainment industry and a keen business sense. As technology becomes increasingly intertwined with the media and entertainment industry, media and entertainment lawyers need to keep abreast of changes to the industry against the backdrop of an evolving legal framework that is still adapting to 21st century technologies.
CA: What makes Sidley stand out as a place to practice in the media and entertainment space?
RR: We have a broad-based transactional and litigation practice that reaches every area of media. We represent music companies, book publishers, television and film companies, Internet companies, communications companies – the clients run the gamut, and so do the opportunities.
EZ: Sidley associates have the opportunity to work directly with partners known as "dealmakers" throughout the industry whose work is making a significant impact.
KL: Furthermore, Sidley Austin's global reach and diverse client base give its media and entertainment lawyers another source of interesting deal flow, as many institutions, private equity firms and hedge funds have media and entertainment-related holdings.