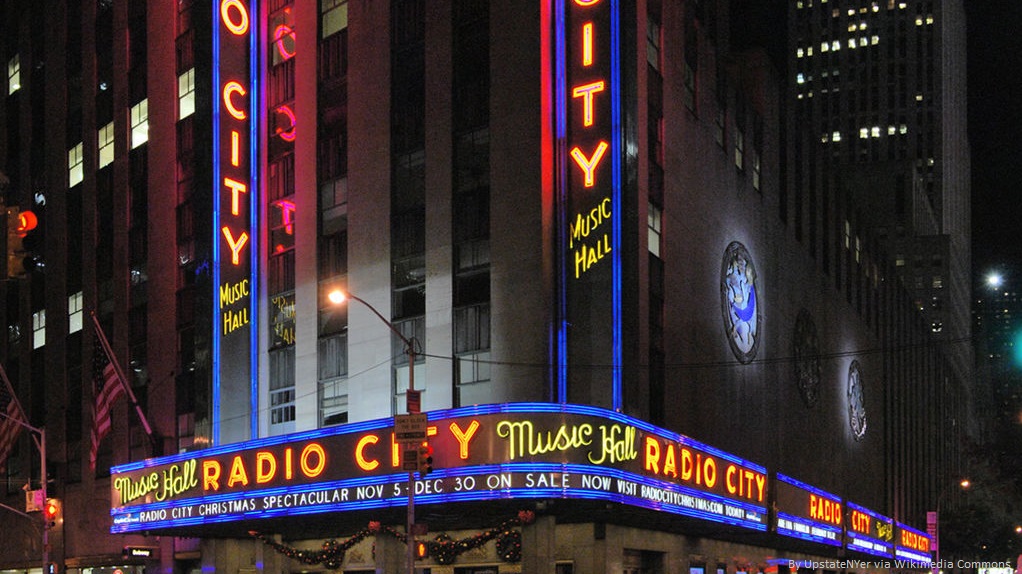 Life As a Media and Entertainment Lawyer, as told by Sidley's associates
With two offices in Southern California, and lawyers across the globe who provide services to numerous clients on media and entertainment-related projects, Sidley has a dynamic and growing media and entertainment practice and is involved in virtually all phases of content creation, protection, production, financing and distribution.  
Sidley represents various media businesses  including commercial banks, financiers and investors, film and television studios, production companies, and producers of entertainment and new media content. Sidley assists our clients in a range of entertainment-related transactional work, including with M&A and finance deals, general corporate governance and corporate organizational work. As a transactional media attorney, day-to-day life is dictated by the transactions, which tend to build in intensity until a scheduled closing date. Transactional lawyers serve as deal team leaders, and oversee the negotiations, diligence and drafting efforts of a team of specialist lawyers. 
"Working in Sidley's media and entertainment transactional group, I regularly engage with media power players in Hollywood and around the world. My practice in Sidley's Century City office is focused on entertainment M&A, although I also work on entertainment-focused finance deals. My experience working at Sidley has been challenging and filled with long hours and late nights, but extremely professionally rewarding. As a film and television fan, it has been quite rewarding to the see the fruits of our clients' labor on billboards, television, streaming online, and on the big screen." 


– Aerin Snow, fourth year associate in the Century City office, Corporate and Finance group

Sidley's litigation lawyers handle a variety of entertainment matters, including breach of contract, copyright infringement, trademark infringement, and appeals, and provide general legal guidance to entertainment and media clients. The clients that Sidley serves include television and film studios, television networks, production companies, music companies, recording labels, fashion companies, and online and print publishing companies. A litigation attorney will handle all facets of the litigation process, from drafting the initial complaint or answer, through motion practice and discovery, all the way until the case is resolved. Litigation associates in particular can expect a hands-on experience, as these types of cases are typically staffed with a single partner and a single associate. This lean staffing enables litigation associates to take leadership roles in drafting pleadings, interfacing with the client and opposing counsel, attending hearings, and conducting discovery.
"Already in my short time at Sidley, I have had the opportunity to work on several intellectual property matters for media and entertainment clients. I think what makes these matters fun and exciting is the challenging areas of law, the sometimes unbelievable facts, and the popular, well-known clients."


– Lauren M. De Lilly, second-year associate in the Los Angeles office, Complex Commercial Litigation 
Becoming a Media and Entertainment Lawyer
Sidley assigns its associates to a single practice group such as litigation, bankruptcy or real estate when they begin practicing. However, associates have a few years to experiment with different practice areas within a group to determine their best fit. In Sidley's Los Angeles and Century City offices transactional associates are assigned to the corporate and finance group and have the opportunity to work in areas such as structured finance, restructuring, M&A, technology transactions and investment funds. Associates interested specifically in transactional media deals have the opportunity to try their hands at media-related deals to gauge whether they enjoy the work. Sidley places a strong emphasis on formal and informal mentoring, and associate and partner mentors frequently assist with navigating the tricky decision of selecting a practice area.  
"Sidley's transactional media partners are some of the best in the business, and they take an unparalleled interest in mentoring their associates. I feel lucky to be working with them, and grateful for the interest they have taken in my professional development, and the professional development of every other member of our team of media deal lawyers." – Aerin Snow
 
Sidley's litigation attorneys are placed into the general litigation group where they have the opportunity to be staffed on all types of litigation matters, including those for media and entertainment clients. In the Los Angeles office, a distinct group of partners form the backbone of the entertainment and media practice. Associates interested in working on entertainment-related cases will likely find themselves working for this core group. Litigation associates have several options as to how to become involved in media and entertainment matters. For example, an associate can express interest to the litigation group staffing partners, who then work to pair the associate with an entertainment-related matter. Alternatively, a partner in the entertainment practice may reach out directly to an associate to assist on projects for a media client. Associates  working on entertainment matters frequently also work on cases in other litigation areas including product liability, class actions, copyright, trademark, appeals, complex commercial litigation, and investigations.  
"One of my more memorable cases was defending multiple television networks and a former television executive against claims of copyright infringement related to a popular reality television show. This case was leanly staffed, allowing me to work one-on-one with one of the co-heads of the Los Angeles litigation group and to take on key responsibilities in the case including an ownership role over drafting our motion to dismiss, reply brief, discovery responses and requests, as well as communicating with opposing counsel. This case gave me hands-on experience during my first year as an associate and proved a stepping stone in terms of building my media and entertainment litigation practice, as now I find myself recommended by partners to assist on media and entertainment-related intellectual property cases."– Lauren De Lilly
Current Issues for Media and Entertainment Lawyers
Transactional
Technological change continues to disrupt the media industry resulting in massive disaggregation. Deal making across the industry is requiring practitioners to be aware of the latest innovations while anticipating future changes and their impact on deal making.  
Significant consolidation of the media industry is occurring in response to continuing disaggregation. Horizontal and vertical consolidation strategies are being pursued, as well as sponsor-driven roll-up strategies and branded content strategies. Demand for M&A practitioners with media deal-making expertise will remain strong for the foreseeable future.  
Deals require capital. There are significant financial resources looking for alternative investment strategies, and media investments remain an attractive option for everyone from wealthy individuals to banks, hedge funds, private equity, family offices, sovereign funds and others. Practitioners adept in representing those deploying or obtaining capital will remain in high demand.
Litigation
Technology has disrupted the traditional business models of content delivery. There is considerable friction between content owners and those developing new means to deliver content outside of traditional channels, resulting in  a fair amount of litigation.
We should see continued publicity rights litigation in light of the Supreme Court's refusal to hear the Electronic Arts v Davis case, where former NFL players objected to the use of their images in the Madden NFL games. The lines between regarding "fair use" and what uses are protected under the First Amendment are quite murky now, and that breeds litigation. 
Litigation respecting the scope of copyright fair use should play out in interesting and unexpected ways. 
The Inside View on Sidley Austin, as told by the junior associates>>>