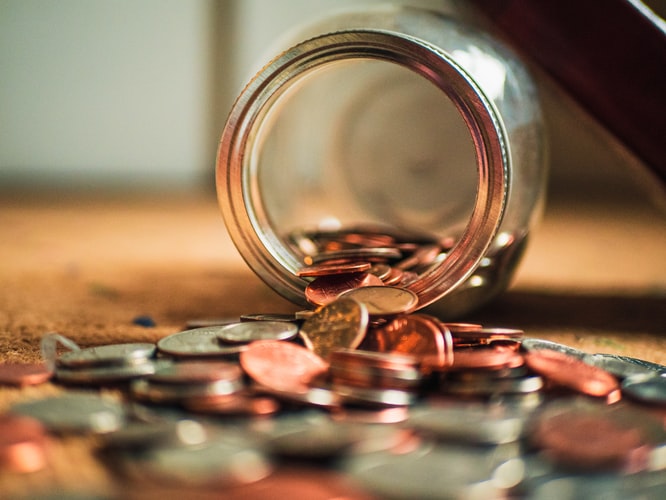 Finance is the bedrock of all commerce. We caught up with the experts at Weil to learn about this giant, complex area of law.
What are the main responsibilities of an attorney working in the banking & finance sector?
Vynessa Nemunaitis, partner: The banking and finance attorneys work to negotiate loan facilities (for borrowers or lenders) for working capital needs or in connection with an acquisition or leveraged buyout. We also work with our restructuring group on debtor-in-possession loans or other related liability management transactions. As you would expect, there are a number of documents as part of closing a banking transaction, as well as diligence to be conducted. A large part of our role is learning the particulars of our clients' businesses and then ensuring the flexibility exists in the debt documents to operate on a go forward basis. There is also just the nitty gritty of closing a deal which requires a lot of coordination and organizational skills.
"The work of a banking & finance attorney is 'hedged' in that there's a need for financing at all points in the economic cycle."
Jacqueline Oveissi, senior associate: The beauty of being a banking & finance attorney is that you remain involved with clients throughout the life of the credit facility. For many transactional attorneys, the bulk of the work ends when the deal closes. For a banking & finance attorney, this is just the beginning of a long relationship. Most of a banking & finance attorney's responsibility involves advising our clients on navigating their credit agreements.
When the economy is strong and our clients are in the market for opportunistic new deals, we're advising them on what's market, key risks to be on the lookout for and how to best structure the deal to ensure a successful debt syndication. When the economy is down, we're reviewing loan documentation to figure out creative solutions to address defaults, provide covenant relief, and extend the liquidity runway. In that sense, the work of a banking & finance attorney is 'hedged' in that there's a need for financing at all points in the economic cycle. The work is there, it's just the context in which the financing is being implemented that changes (e.g., M&A vs. DIP financing). 
How would you describe the nature of the work? Cerebral? Administrative? Procedural?
JO: I would describe the nature of the work as substantive and business-oriented. Associates, starting from the junior level, are involved in every aspect of the deal from the very beginning. It's also an area of law that involves a lot of holistic analysis. Typically, a client comes to us with a transaction they want to implement or problem they're looking to solve. As a banking & finance associate, you have to carefully analyze the various parts of the client's debt documents to figure out all of the relevant limitations that might apply and, together with the partner, advise the client on the 'art of the possible.' It's a rewarding practice in that you really do always feel like an integral part of your client's business. 
Also, don't let the word "finance" scare you! You do not need any accounting or finance background to be a successful banking & finance attorney. Having that skillset can certainly be helpful along the way, but not a prerequisite by any means. You'll learn what you need to know on the job.
VN: As a banking & finance lawyer, you have to remain up-to-speed on the broader market and economy because the loan market is constantly evolving and directly impacts our clients' financing needs.  This becomes especially important during a financial crisis or global event such as the current COVID-19 pandemic. A large part of our role is guiding clients on market practices and broader considerations in addressing compliance with their debt documents in uncertain times. I am always learning something new in our practice and stretching my skillset, which is what I find rewarding and interesting about our practice. 
Who are some of the main players/clients/parties you interact with day-to-day?
JO: When representing borrowers, you interact primarily with the chief financial officers, chief executive officers and other executives that are involved in the day-to-day business operations and strategy, and will be involved with the credit facility on an ongoing basis. For sponsor-backed deals, you are also interacting closely with the private equity sponsor and helping them to ensure their financial models and business plans are properly reflected in the credit documentation. On the lender side, you interact with managing directors, vice presidents and associates across all levels of a given financial institution, including investment bankers, syndication desk, risk management and compliance teams, among others.
"Our practice is a team sport, which includes working with management teams and other executives, but also with other legal teams, financial advisors and tax advisors."
VN:  Our practice is a team sport, which includes working with management teams and other executives, but also with other legal teams, financial advisors and tax advisors. We are typically coordinating closely with lawyers in other practice groups across Weil. One benefit of working at Weil is that we have an incredible amount of resources and breadth of expertise we can call upon as needed for our clients. Our colleagues are ready to jump into whatever issue we need assistance with and always happy to help.
In terms of lifestyle and hours, what can a junior associate working in banking & finance expect? 
VN: For any transactional practice, the hours on a day-to-day basis will depend on the types of transactions you are working on. If it is an acquisition financing, the timing of the larger M&A closing will dictate when the financing needs to be put in place. If it is a restructuring, the timing of the bankruptcy filing will dictate when the DIP financing needs to be put in place. But that is what keeps it interesting! What is critical is that we work as a team and are in constant communication so we can look out for each other. Our timing and deadlines are heavily dependent on clients and managing the deal process, as partners we work to balance those with the availability of our associates and providing a variety of training opportunities. Weil does not have a billable hours minimum, we are focused more on staffing our deals with the right mix of experience and opportunity to give everyone a meaningful balance of work. 
JO: Generally you have a fair bit of control over when documents get drafted and how and when they're negotiated. Emergencies of course can come up (which is the case in any job), but that's certainly not the 'ordinary course.' Also, remote working has become more accessible and more seamless than ever before and many firms, like Weil, have adapted and enacted work from home policies.
In my experience, the key as an associate is to establish a reputation of being responsive and responsible – once you've built that foundation and trust, balancing your work-life becomes significantly easier. Being proactive, communicating frequently and setting boundaries when necessary can also all go a really long way in effectively managing your time and expectations.
"The impact of the COVID-19 pandemic has of course been substantial and there still remains a lot of uncertainty."
What impact is the current political/economic climate having on the market? 
VN: The impact of the COVID-19 pandemic has of course been substantial and there still remains a lot of uncertainty.  Weil has been proactive with respect to our own steps to protect the health and safety of our lawyers and staff. At the same time we are balancing our personal lives with providing our clients with critical guidance during this stressful time. Needless to say we have been incredibly busy! Our clients are facing similar questions and issues, but having an in depth knowledge of their particular business and loan documents is critical to providing accurate and constructive guidance. As expected, we are working on a number of new restructuring and liability management matters, which require heavy involvement from the banking and finance attorneys. 
JO: The largest impact currently is the effect that COVID-19 is having not just on the loan market, but the entire global economy. The situation is fluid, as companies struggle to navigate what is uncharted territory, and our role in advising our clients on credit agreement implications has never been more important. The most immediate impact we've seen is companies across various industries proactively drawing on their revolvers to shore up liquidity due to the uncertain impacts that COVID-19 will have on their respective businesses. We have been advising our clients on conditions that must be met to make such revolver draws and the impact on financial covenant compliance. In addition, we are working closely with our clients to evaluate the impacts of COVID-19 on EBITDA and related adjustments, and guiding them in their financial reporting, particularly as audits are delayed.
What was your role on the latest deal/case you worked on?
JO: One of the more recent deals I worked on was to fund an emergency bridge loan to a distressed company that was running out of liquidity. There was a lot at stake for the company and we had to get an entire financing done in a fraction of the time that we would normally have for a "regular way" transaction. I was the senior associate on the deal and was responsible for documenting and negotiating the bridge loan, including carefully reviewing the existing credit documentation to ensure the bridge loan was structured in the proper way (with partner guidance). I also managed a team of junior associates and helped them divide and conquer the work in a fair manner to ensure everything got done efficiently on a tight time frame and to ensure a balanced workload across the team. It was a difficult transaction, but was a testament to the value that Weil places on teamwork and ensuring that associates have the support they need on a given transaction.
VN: As a new partner, I am transitioning in some respects to handling more administrative and high level aspects of a transaction. Although as a senior associate the work load is very similar, it has been an exciting time taking on more responsibility. I value now more than ever the training and mentorship I received as an associate, but also I am thankful it does not stop once you are promoted! I still have the same mentors guiding me through the tough questions and colleagues to support me.
"A large part of my practice is working on distressed debt or bankruptcy related financings, including most recently for oil and gas companies and grocery store chains."
What is the most interesting deal you have worked on?
JO: We work on lots of interesting deals. Sometimes deals are interesting simply by virtue of being high profile (e.g. bridge financing for the Amazon/Whole Foods deal that I worked on). Others are interesting because of their complexity, such as cross-border deals I've worked on involving complex guarantee and security packages around the world.
VN: A large part of my practice is working on distressed debt or bankruptcy related financings, including most recently for oil and gas companies and grocery store chains. It is incredibly rewarding to work with a client through that stressful time and help them come through it with a recapitalization that sets their business on a strong path forward. 
Where can new junior associates expect to be in five years' time?
JO: In five years' time, you can expect to be the senior associate on a given deal. You will be in charge of the initial draft of the credit agreement and related debt documentation, take the lead on negotiations with opposing counsel, escalate issues for partner input and help advise clients, all with partner supervision. You will also be in a leadership role responsible for managing a team of junior associates and paralegals to help you efficiently and effectively complete the transaction at hand and, in that capacity, be expected to train the junior associates and help them reap the benefits of the wealth of knowledge and experience you will have accumulated.
VN: As a senior associate you will have gained all of the technical skills Jackie mentioned but also have built mentoring and training relationships with a variety of Weil attorneys. Growing as a firm citizen, including participating in firm committees and recruiting, takes time but as a senior associate you will have the opportunity to participate in those activities if that is an activity you are interested in.
What opportunities are unique to working at Weil, Gotshal & Manges?
JO: The number one thing that is unique to working at Weil is the collegiality and culture of the Firm, and particularly in the banking & finance group. You can love the work you're doing, but that's only one piece of the puzzle. Having an incredibly talented team of bright and collegial attorneys supporting you along the way and helping you through tough times is critical to job satisfaction as an associate. At Weil, we leverage the wealth of knowledge and experience of our colleagues to provide the best advice to our clients, and this is encouraged at all levels at the firm.
The firm's commitment to diversity and inclusion is also unique. As a woman and a first-generation Latina, I have never once felt treated differently at Weil because of my gender or ethnicity. From day one, I have felt that my opinions are valued. It's not just lip service at Weil. Diversity & inclusion has always been a core value of the firm. Indeed, the firm elected its most diverse partner class in the firm's history in 2020, with nine new women partners, three of whom are women of color. 
VN: I completely agree with Jackie's thoughts, especially during the current economic and global uncertainty, I am incredibly thankful to be a part of the Weil family. I would also note that mentoring and training at Weil is a high priority. Our practice development team works closely with the practices to make sure that all lawyers receive the necessary legal and business training. Banking & finance, for example, hosts regular trainings tailored towards junior, mid-level and senior associates, as applicable, as well as practice wide trainings. The banking & finance group also has bi-weekly lunches for everyone to get together casually and to discuss developments in the field, challenges on deals, etc.  As a firm, we kicked off the Weil Business Academy program this year to formalize training programs across practice groups, including in coordination with Columbia Business School.
---
Find out more about life as a junior associate at Weil.