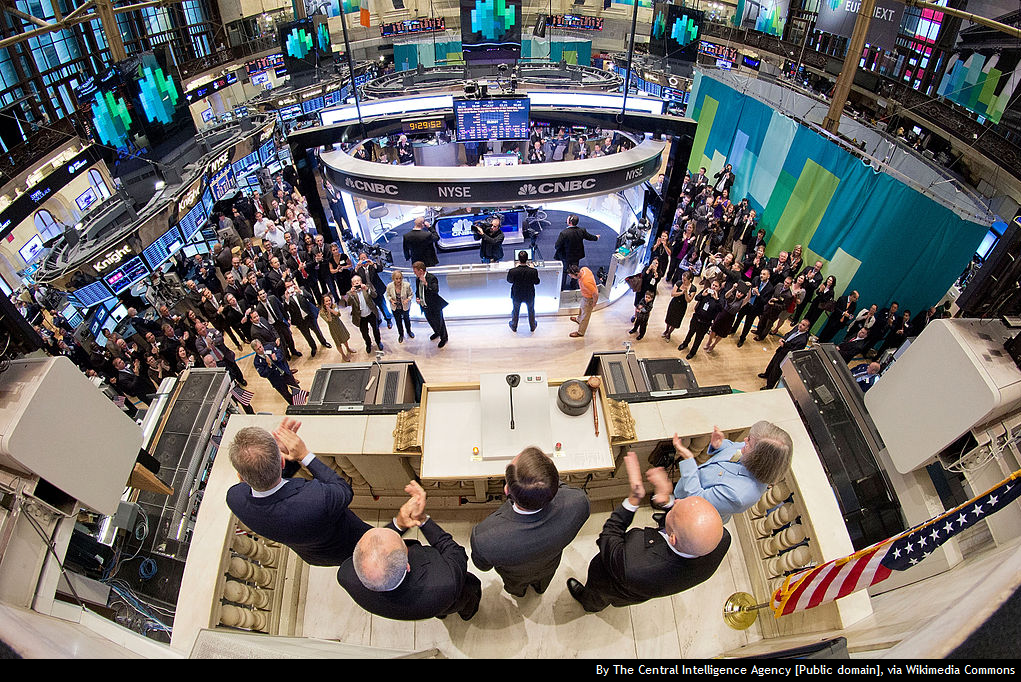 The life of a corporate finance attorney
Legal trends and business climate 
Whether a company is a startup, needs acquisition financing, is looking to raise capital in an IPO or private equity transaction, is the subject of a leveraged buyout by a private equity fund, or simply wants to refinance existing debt at lower interest rates, the financing needs of companies of all sizes and across all sectors will involve the input of legal specialists in corporate finance.
Many of the most complex, interesting, and creative financing situations involve companies with lower credit ratings, or significant other debt already on their balance sheets, known as 'leveraged' finance scenarios. A major focus of corporate finance is helping clients – whether they are borrowers or financial institutions acting as arrangers, lenders or underwriters – design and negotiate creative leveraged financing structures and terms.
Flexibility is important. Companies looking for financing solutions have a broad array of products to choose from, any of which may be more or less desirable at a given moment due to market forces, current political events, strength of the company's own projected business profile, the company's corporate structure, and other pre-existing indebtedness. While historically there were two separate and distinct sources of funding in these scenarios – traditional bank lenders providing secured senior debt on the one hand, versus a broader market of investment funds, CLOs, hedge funds and others playing for high returns in the capital markets, often through unsecured or subordinated bonds – these two markets, while still distinct in terms of legal process and deal execution, now see many crossover investors.
Ever-changing lending regulations have opened up new opportunities for non-traditional sources of funds to enter the lending market, particularly following the recession. Innovative non-traditional products such as covenant-lite loans and second lien loans and bonds have become common as ideas and concepts from one product are adopted into another. With this confluence of funding sources and investor requirements, it is important to be agile enough to discuss all alternatives with clients and understand the considerations required in choosing a financing path (or creating a new one!).
'With multinational corporations and private equity investment becoming more global in nature, pressure grows to expand traditional lending structures to include new locations in creative cross-border financings.'
Corporate finance is a collaborative practice, even with the parties 'across the table'. The interests of funding sources and those of issuers or borrowers will not be aligned completely, but all of the parties to each transaction are interested in generating a solution that brings each of the parties what they need. Financing sources and borrowers look to their legal advisers to help them structure increasingly creative options that work for all parties on a long-term basis in the face of challenging and potentially volatile financial environments.
Keeping abreast of market trends and financing considerations is a must in this dynamic environment. Because both the capital markets and the leveraged lending worlds are subject to significant fluctuation based on a number of factors – including everything from recent case law involving financings, collateral security, and bankruptcies, to the global political and regulatory environment – the 'best' answer for a client in a given scenario can change at any time. Recent developments may require new investor risk protections on any given transaction, or may dictate that companies in a specific sector or geopolitical area will be viewed as more or less stable. Our depth of market knowledge allows us to help clients structure creative solutions to complex situations while understanding the parameters of what investors will require, whether during a peak or a trough moment in the financial markets.
In addition, the practice of corporate finance requires a global view. As markets of the world previously viewed as unstable or less legally mature begin to evolve and set up legal structures that allow them to be seen as viable jurisdictions for investment, the complexity of transaction structures and the volume of financing alternatives increases. With multinational corporations and private equity investment becoming more global in nature, pressure grows to expand traditional lending structures to include new locations in creative cross-border financings. Corporate finance lawyers are often called upon to find balance between allowing an issuer or borrower to capitalize on its assets on a more global basis, while maintaining the integrity of the investors' risk.
The life of a junior corporate finance associate
Corporate finance associates act as the 'hub' of the transaction wheel. In order to be sure a financing is executed efficiently and properly, he or she will coordinate with experts in other areas relevant to the transaction, including bankruptcy attorneys where there are questions of enforcement or protection in a 'worst-case' scenario, tax attorneys involved in structuring the issuance or loan on a cost-efficient basis, real estate and environmental attorneys where real property will be taken as collateral, and litigators involved to evaluate various risks existing at an issuer or potentially created by a financing.
Corporate finance associates work directly with clients; junior members of the client team are similarly involved, which affords the opportunity to develop long-term client relationships in the process.
Corporate finance associates at all levels are crucial to the drafting of disclosure documents for securities offerings, and junior associates often are the real 'experts' on the issuer, having conducted much of the due diligence evaluating the company's operations and business, through review of corporate documents and material contracts, discussions with management, and on-site visits.
Corporate finance associates will be involved in drafting contracts from a very early stage in their careers, and will participate in the negotiation and documentation of final deal terms on an increasing basis as they become more familiar with market terms and client desires.
Junior corporate finance associates serve as 'masters of ceremonies' as a financing transaction reaches conclusion. Particularly on a transaction involving secured debt, many documents will have to be executed, certifications delivered, and filings made – and the junior associates will be tasked with verifying all is done properly in order to ensure the business deal is reflected accurately and security has been granted properly.
Suggested coursework for a future corporate finance attorney
Junior corporate finance attorneys may find it helpful to complete a basic accounting or finance course, preferably at the business school affiliated with their law school. Learning the language and fundamental elements of these disciplines provides one with a foundation upon which to set the day-to-day experiences as a corporate finance lawyer.
'Courses in securities regulation, secured transactions, contract negotiation and drafting all prove helpful after law school graduation.'
For capital markets transactions, aspects of the US securities laws, including SEC rules and guidelines and general disclosure issues, are central to the work we do. On transactions involving leveraged lending, knowledge of the regulatory landscape, creditors' rights and Uniform Commercial Code matters all play a primary role. Courses in securities regulation, secured transactions, contract negotiation and drafting all prove helpful after law school graduation.
Because corporate finance associates bring together expertise from specialists in other relevant areas, a basic familiarity with related areas such as M&A, corporate tax, bankruptcy or real property law is beneficial in helping round out an associate's skill set and foster an appreciation of the 'bigger picture' surrounding a finance transaction.