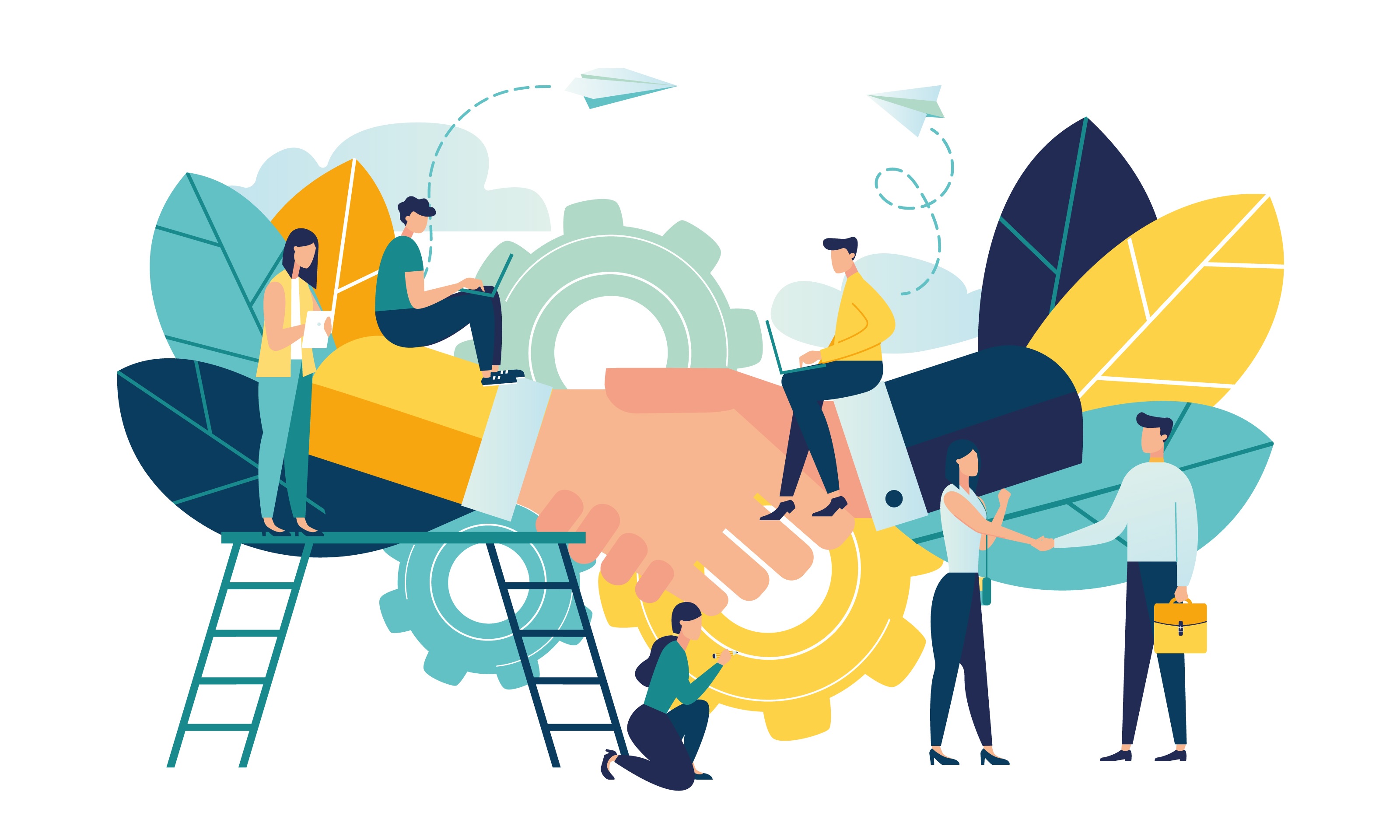 The private equity industry supercharges companies' operations and puts money in the pocket of investors. Goodwin's lawyers explain that work in this area brings much more than financial profit.
Chambers Associate: What does Goodwin's private equity practice do?
Karen Chao: Goodwin's private equity practice covers all legal areas that are relevant to a private equity firm․ We help structure them, form their investment funds, advise on acquisitions, sales, tenders, public offerings, SPACs, represent their portfolio companies, and provide counsel on wind-downs, as well as offer essential specialist input such as tax, regulatory, and ERISA․ 
CA: What does Goodwin's private equity client base look like?
KC: We focus on middle market private equity sponsors and their portfolio companies, along with representing companies in which our growth equity clients have invested. In addition to developing partnerships with the private equity sponsors, we take the time to develop a relationship with the management teams of the operating companies in which they invest and are often able to retain the work with these companies, even after they change ownership down the road. Our private equity client base ranges the full gamut from small and/or new private equity firms to mega firms, but the majority of our clients are in the middle market and span various sectors․ 
CA: Could you describe your role as partner within the private equity practice?
KC: I am in Goodwin's private equity practice and focus primarily on leading fund formations․ I am continuously working on developing new client relationships and strengthening existing ones, while helping to train and mentor associates. 
CA: What was your role on the latest matter you worked on?
KC: In my role for all matters, I serve as an adviser to our clients by taking the time to understand their business and operations, so I can provide sound advice and judgement. This knowledge allows me to cater our approach to best meet our client's business needs and align with their goals. I also mentor and encourage our associates to give them as many opportunities as possible to work directly with our clients.  
CA: What is the most challenging aspect of your practice area? 
KC: There are numerous law firms that work in private equity and it is a competitive space. Clients have a myriad of options that even historical clients can shop around, so it is more important than ever to be responsive and go above and beyond. Companies also have so many choices when it comes to bringing in investors, so our clients need to find ways to set themselves apart. We help them do that by getting deals done quickly and efficiently, focusing on key areas of risk and working with company counsel to create deal terms that are fair to all parties. Our clients are partnering with these companies so it's important that their business relationships get off to a good start. We have to make sure we are protecting our clients, looking out for their long-term interests and providing top-notch legal advice. It's a constant balancing act to make sure all of these components – speed, friendliness, practicality, protection – come together.  
"It's a constant balancing act to make sure all of these components – speed, friendliness, practicality, protection – come together."
CA: What is the most rewarding aspect of your practice?
KC: I really like that Goodwin affords me the opportunity to work with a range of clients. I have been at other firms where I was only able to do institutional work. While I still am able to do that here, I also get to work with the smaller and venture capital funds. The latter gives the opportunity to develop a different kind of business relationship to be there from the first days. The stakeholders really depend and rely on you for your advice and counsel, and I get the opportunity to watch them grow from a small fund to a big fund and implement their business objectives. The ability to do both institutional and first-time small funds is both great experience and rewarding. 
CA: What are the latest trends and developments in the private equity space?
KC: There is a lot of momentum and developments in the funds space. With the new SEC chairman, there's a new focus in the industry, and we are closely following the SEC proposed rules. There are also the ESG guidelines, which will grow as a prominent trend.   
CA: What personal qualities make for a good private equity lawyer?
KC: Someone who takes the time to understand the client and their business objectives. Our role is often similar to a general counsel with clients turning to us for advice and guidance. Therefore, it is helpful to have knowledge on practices that will touch a fund like tax, ERISA and regulatory. While you do not need to be a specialist in those areas, having the basic understanding is extremely helpful when a client calls, then you can turn to your specialist colleagues as well. As a private equity fund formation lawyer, you get to watch your clients grow, raise a fund and deploy it so being responsive, on point and understanding their business are instrumental to success in your career. 
"It is helpful to have knowledge on practice that will touch a fund like tax, ERISA and regulatory."
CA: What can students be doing now to set themselves up for success in this area?
KC: For private equity funds, reading things like The Wall Street Journal helps to learn so much for your career. It allows you to understand the commercial and business reasons alongside the market to have knowledge into what drives all the different funds out there.  
CA: What is unique about Goodwin's private equity practice?
KC: Goodwin is unique by creating an environment where you can be entrepreneurial while also working with large institutional clients. If you have the desire to pursue something, you have the support of the firm. No one will say it is too small, but rather will encourage you to go after it and explore your interests. Personally, I enjoy that Goodwin allows for a variety in my practice. I can work on both institutional clients and venture capital ones watching them grow from raising their first fund to deploying it.  
Find out more about life as a junior associate at Goodwin in the Inside View.