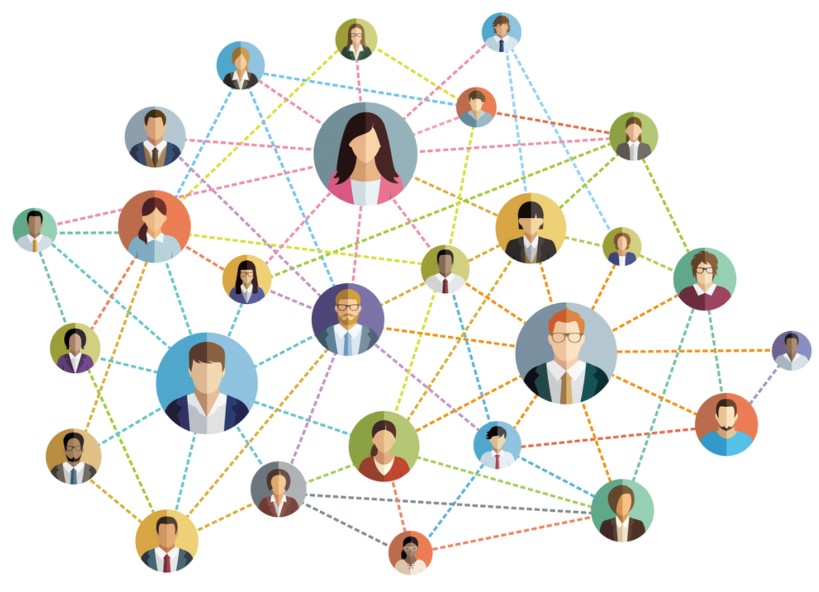 Is the pandemic making the legal profession more human?
At the onset of the pandemic, lawyers were plucked from their plush city offices without grace or ceremony and told to stay at home with their slippers. More than a year on, it's easy to forget that even though everyone slid easily into the virtual way of life, this is not business as normal – no matter how much that line gets trotted out. "Everything has changed, from the way we connect with our clients to how we balance our personal and professional lives," says Ira Coleman, managing partner of McDermott, Will & Emery.
"We know the names of each other's kids, pets, and even house plants."
Gone are the days of water cooler small talk, commutes are now a matter of feet, and meetings resemble a checkerboard of video tiles stacked upon video tiles. The assumption is that a virtual setup would surely make us feel less connected. But you do get a little glimpse into your colleagues' lives beyond the office, from the comings and goings of relatives to the artwork on the wall behind them. "We know the names of each other's kids, pets, and even house plants," says Coleman, who contends that "over the past year, we have become incredibly connected to each other."
Partner Melissa Marks paints a similar picture at Gunderson. "We have the benefit of a very authentic, bring your whole self to work culture, which we always have been, and I think because of that people transitioned very, very naturally to being on video with each other and not being overly concerned about what children or pets may be in the background, or whether your hair was done on a given day," she tells us. "It's really helped us stay connected and feel like a unified team and continue to operate as closely as possible to the way we did when we were in the office, even though we're all sitting in separate places for the time being."
"Chocolate, fudge and caramel corn."
At Sterne Kessler, "I started sending nightly emails to everyone to give updates on how the firm was doing," says managing director Mike Ray. "We pulled the entire firm together for townhalls, then we pulled individual departments together so they could ask me questions, which kept the firm really close. We actually sent care packages with chocolate, fudge and caramel corn to everyone to let them know we were thinking about them."
It's not all fudge and candy though. It's important to maintain a healthy level of skepticism. Virtual working comes with plenty of cultural challenges, especially for incoming first-year associates or new lateral joiners. Associates have reported sitting at their desk for longer than usual, as the line between work and life is blurred. Without the physical space of an office, opportunities to network and get informal training are also somewhat lost, whether it's getting called into a senior's office to listen in on a phone call or even just bumping into an interesting partner at the coffee machine. Our research team has heard from some junior associates that one of the biggest challenges has been getting the training and support they need.
"It was obvious early on that the pandemic was going to exacerbate existing mental health pressures as well as adding potential new ones."
To mitigate some of these problems, firms have introduced all sorts of training initiatives and social events. There's been a noticeable focus on mental health too, which was already gaining traction year to year. "I think it was obvious early on that the pandemic was going to exacerbate existing mental health pressures as well as adding potential new ones," says Craig Martin, managing partner of MoFo. "Therefore, we immediately decided to double down on the mental health resources we offer. We held training sessions, partnered with an organization called Marquee Health which provides holistic health and wellness advice, and offered everyone a free subscription to the Calm app. We also extended emergency healthcare benefits such as making our back-up /emergency care days unlimited."
Podcast: Lawyer wellbeing in Covid-19: How are lawyers coping in the pandemic? And what can they do to take care of their mental health?

Data from NALP showed that junior associates, 'diverse' associates and parents were among the top priority groups for law firms navigating the logistical and cultural challenges posed by the pandemic. Many firms established working parents groups to alleviate the stress of working a full-time job and managing childcare. "We set up a virtual tutoring program, as well as story time where many of us went on Zoom and recorded videos of us reading kids' books," says Coleman. "In many ways, it's been a fantastic experience connecting with everyone."
It's not just relationships with colleagues that have changed. "I think it's really helped strengthen our already close client relationships because we're seeing founders or CEOs or general partners of funds face-to-face every day," says Marks. "They're seeing into our homes and we're seeing into their homes so there's been an added level of relationship building, which has really been a silver lining to all of this that I personally had not expected."
"There is no returning to the way things were in 2019."
Seeing the human side of law and business extends well beyond person to person relationships and into major issues, as Ken Doran, managing partner of Gibson Dunn, explains. "We recognized that at a time when we face a nearly constant onslaught of tragic news, unprecedented challenges to rule of law and democratic principles, and a pandemic ravaging communities of color, that it is more important than ever for Gibson Dunn to stand for what is right – to be on the right side of history." In the firm's outward pro bono efforts, "we established ourselves as a legal first responder of sorts, undertaking impressive work on behalf of small businesses and nonprofits (most owned by women and/or minorities) and engaging meaningfully in racial justice and equity work that attacks some of the most important issues of our time."
Taking all of this into account, it starts to make sense when you hear lawyers say they think the pandemic has made the profession feel more 'human' overall. Ira Coleman echoes many of the leadership figures we've spoken to this year when he says: "As a leadership team and a firm, we believe strongly that there is no returning to the way things were in 2019—and we have no intention of doing that."