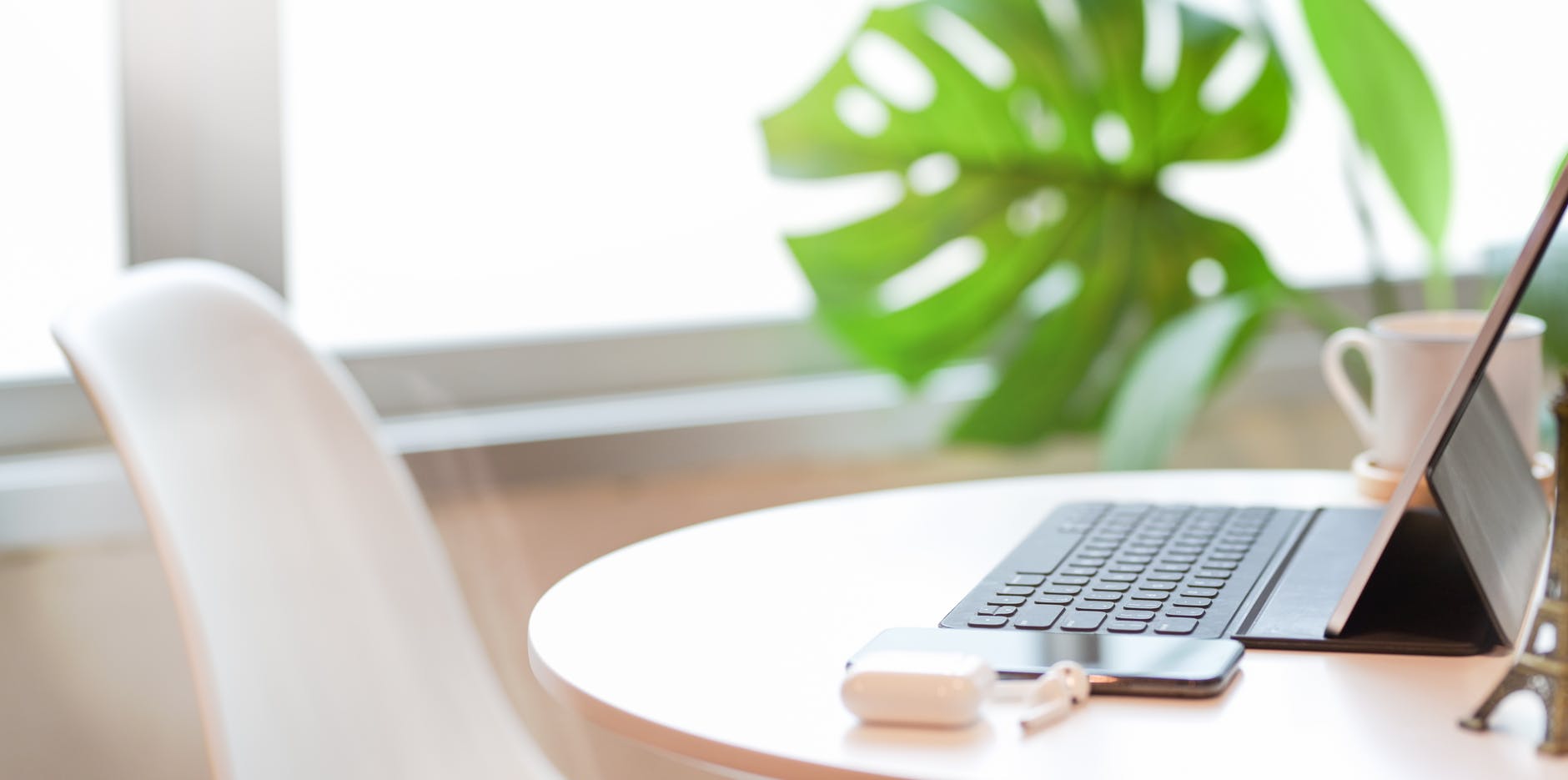 Businesses in every sector around the world have transformed the way they work and law firms are no exception. Here, we take a look at some of the positive ways Covid-19 is reshaping the industry and what this means for lawyers in the future.
The legal market
While we've seen businesses in many different sectors struggling throughout the pandemic, law firms have gotten by largely unscathed. And for the majority it's actually been a lucrative period, with increased revenues and firms paying out special 'Covid bonuses' as a token of gratitude for the long hours lawyers have been putting in. It's also a sure-fire signal that business is booming.
The shock to the economy will inevitably take its toll on finances for some types of firms. A boutiques or specialized firm that is rooted in just one or two types of work will have felt the effects more than a full-service firm, particularly if that firm gets most of its revenue from a sector that slowed down during the pandemic, like energy. Joe Conroy of Cooley tells us "one of the things we have done over the course of time is to build our firm to be resistant to different climates and to succeed in downturns. We have balance in litigation and in business. When work is scarcer, all the partners act as hunter-gatherers. We have intentionally built a practice that is broad – we do a number of different things, and if we are slow in one area, we have cover because we are busy in another."
Jami McKeon, firm chair of Morgan Lewis says "we suspect combinations and financial stress of economic downturn will inevitably leave fewer players in the market."  She continues that in order to survive, law firms will need to be agile and make strategic investments for the long-term. Phil Inglima, managing partner of Crowell & Moring, predicts that "over the next ten years, the challenge will be how many firms can remain viable and competitive when the legal behemoths are growing and gobbling up regional capacity." At the time of writing, Floridian firm Holland & Knight and Texas-based Thompson & Knight were set to merge – it will be the first major BigLaw union since the pandemic took hold.
Day to day, keeping workforces safe and healthy has been one of the big priorities. "We've consulted with a preeminent epidemiologist throughout the pandemic, which has helped us to understand best practice in terms of how we conduct business and address safety issues," says Craig Martin, managing partner at MoFo. "It's also kept us updated on every significant development in the public health crisis, including vaccine timelines and what measures the government happens to be recommending at any given time."  
Working from home
The biggest effect the pandemic has had on firms has been the switch to remote working. "Firms have been forced into deploying a remote workforce and many valuable lessons will be learned from that deployment," says Kirsten Schubert, partner and recruiting chair at Dorsey & Whitney. While some law firms had embraced remote working pre-pandemic, it wasn't the norm in this traditional profession, particularly at the junior end. But after successfully switching entire workforces from in-office to remote with very little notice, the result is clear: remote working is possible without a drop off in productivity. "The millennial generation will have an opportunity to say 'I told you so' about flexible work arrangements," says Wally Martinez, managing partner of Hunton Andrews Kurth. "What the new generation looks for is greater flexibility. They'll be able to say 'look at what we can do when we work from home.'"
"The millennial generation will have an opportunity to say 'I told you so' about flexible work arrangements." – Wally Martinez, Hunton Andrews Kurth managing partner
Even in a post-vaccine world, don't expect firms to snap back to the traditional setup. As David Mroz of Finnegan points out, "many of these attorneys will find that they work well remotely and thus will be more inclined to make remote work part of their practice moving forward, at least to some extent." In the next five years, Mroz predicts it will be "more than essential" for firms to integrate remote working into their cultures to attract and keep the top talent. "The trick will be doing so in a way that does not compromise the firm's culture and traditions, which are often promoted through in-person activities."
One downside for internationally-minded lawyers will be a reduction in business travel, as firms now know what they can accomplish through technology without getting on a plane. Cutting back on flights saves money and is better for the environment, which is increasingly becoming a concern for firms too.
Culture shock
That said, the messages around law firm culture coming out of the remote working scene have been positive. "We are seeing collaboration, creativity, and generosity from firms and individuals during this unprecedented time," says Pallavi Wahi of K&L Gates. It's a similar story at Morgan Lewis – firm chair Jami McKeon tells us "we have been deeply moved by the people in our law firm and by our clients. Whether it is surprising a colleague with a home-delivered meal, or helping a client shift gears to manufacture desperately needed Personal Protective Equipment or organize food donations for local shelters, we are looking out for one another." She concludes "there is no doubt that the pandemic has fueled stronger connections and ties."
"There is no doubt that the pandemic has fueled stronger connections and ties."– Jami McKeon, Morgan Lewis firm chair
Looking to a future where everyone is back in the office, Wally Martinez of Hunton Andrews Kurth thinks the lessons learned during Covid mean "there will be an emphasis on the importance of community in an organization." He continues: "If we play our cards right, we'll think of our relationships with each other in business as more than transactional. We're all in this together and all part of looking after one another. So, talk to someone as opposed to simply texting them. Gather a group and have a cup of coffee, go out for lunch. That ultimately will lead to an even more aligned law firm."
Automatic reply: out of office
As Jesse Vogtle of Waller puts it, "remote offices now exist in substantially all homes around the country and are not going away." With the lessons learned from remote working, businesses around the world are re-evaluating their big office footprints in the long-term: "The need for office space will be severely impacted as law firms and their clients learn to do more with less commercial brick and mortar," says Vogtle. Less office space means money saved, so offices will become smaller as firms figure out how much of their staff needs to be in the building day to day.
This might have other effects in turn. Craig Budner, global strategic growth partner at K&L Gates predicts that "there might be a migration of legal talent to the smaller markets" thanks to the flexibility afforded by virtual working and the shift in attitudes as people seek more space after being in and out of lockdown.
And many offices will look different on the inside too, as firms begin to re-examine what kind of space they need. "Do our partners need to have larger offices? Do all of our lawyers need to have their own offices?" asks Wally Martinez of Hunton Andrews Kurth. "We'll move toward standard-sized offices and more investment on making a collaborative workspace." 
Lawyers and technology
In the last decade, tech has been the biggest single shaping force in how the legal industry operates. Morgan Lewis firm chair Jami McKeon describes technology as "an ally and a pressure point for firms," and Covid-19 has multiplied that tenfold. As Jesse Vogtle of Waller quips, "lawyers over the age of 50 have been forced to join the 21st century technological age and learn, like their junior colleagues, how to use remote computer systems, social media platforms, video conferencing technology, and function independently and profitably in a remote work ethic."
"One of our senior associates recently argued the first ever telephone argument at the Federal Circuit for one of our biopharmaceutical clients." – John Adkisson, Fish & Richardson
With courthouses closed, technology has been crucial for the continuation of litigious proceedings. "Our experienced trial attorneys have adapted quickly to this new world of remote advocacy," John Adkisson of Fish & Richardson tells us. "One of our senior associates recently argued the first ever telephone argument at the Federal Circuit for one of our biopharmaceutical clients. It was also her first time arguing at the Federal Circuit, and she got a quick Rule 36 ruling in favor of our client a few days later so that was very exciting for all of us."
The rise of companies like Zoom in the Covid era has been astonishing. At the beginning of 2020, not many of us had heard of Zoom. Within weeks it became a household name associated with weekly quizzes, or staring at Grandma's forehead for an hour. This kind of video conferencing technology is also an invaluable tool for professionals. Even hearings are taking place over Zoom. "Perhaps we'll see the courts evolve a bit to solve this," Wally Martinez of Hunton Andrews Kurth speculates. "At least until we have a situation where we can be back in close proximity to each other."Looking ahead, Craig Budnersays "our use of Zoom meetings with clients will definitely continue post-pandemic as we get even more accustomed to the use of video technology." Whether it's virtual hearings or client meetings, William C. O'Neill of Winston & Strawn speculates that "the net effect of this may be that we'll all spend less time on airplanes in the post-Covid-19 era."
Crisis mode
The jobs market may be less fluid in the coming year, but for associates at the junior end, there's a silver lining to working in the Covid era: the chance to show 'em what you've got. From an advocacy perspective, "this is an opportunity to let our associates (who are very tech savvy) do advocacy work in that space a year or two ahead of their normal development period," says Wally Martinez of Hunton Andrews Kurth. "That will help us get this work done and get it done at a high level. We'll be able to pass responsibility along for enhanced development."
"We'll be able to pass responsibility along for enhanced development." – Wally Martinez, Hunton Andrews Kurth managing partner
Jami McKeon, Morgan Lewis' firm chair, says that "long-term, we believe Covid-19 will spearhead new ways to work, as well as give lawyers experience in responding to a crisis that touches virtually every industry. "One way associates may get this experience is through bespoke teams that firms are creating to respond to client questions and issues posed by Covid-19. Morgan Lewis set up its Covid-19 task force "to address the tsunami of client needs," as well as state-specific 'SWAT teams' to advise on shelter-in-place orders. K&L Gates is another firm that established a Covid-19 group. "That has been responsible for making sure we are very targeted on what is disseminated to our clients," says Craig Budner, "and ensuring that we have curated the materials for our clients to support them as they tackle current challenges and anticipate future challenges and opportunities."