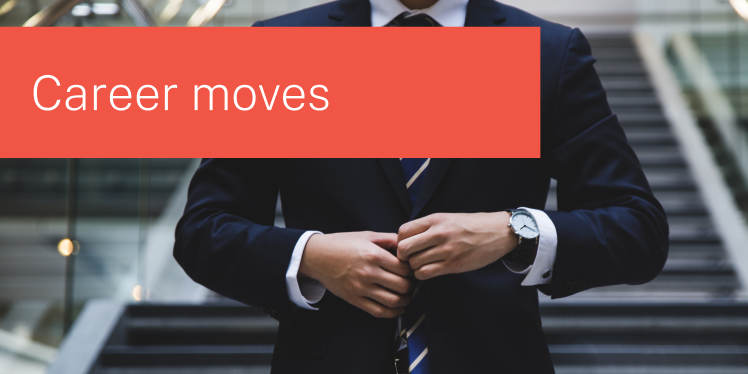 Managing your next career move: lateralling to a new firm, swapping practice areas, locations and going in-house.
---
 Our latest articles & podcasts
As it stands, North Carolina has two major legal hubs: Charlotte and Raleigh. While Charlotte historically has garnered more attention from national law firms, it would be remiss to overlook Raleigh's innovative prowess. In this article, we spoke to Jordan Abshire of Abshire Legal Search, and dug deep into Raleigh's market with Stephen Feldman of Robinson Bradshaw, Don Reynolds of Wyrick, Gerald Roach of Smith Anderson, and Ford Robertson of Kilpatrick Townsend.
The Southeast is proving to be a hotspot for those wanting a better quality of life, a lower cost of living, job opportunities that match their goals, delicious southern dishes, and of course some good old fashioned southern hospitality. We've spoken to Lateral Link's Christine Berger to uncover the Louisiana market, whilst Tori Keith turns a spotlight on in-house recruiting in Texas.
The Golden rule of the Golden State: If you're looking to start up a techy legal career in Cali, you'll want to venture north to the shores of the Bay Area. Three out of the US's five Big Tech companies are headquartered in the area, but it's not just the giants who are at home here. San Francisco's Bay Area undisputedly holds top spot as the US's startup hotbed; according to StartupBlink, it's home to over 8,000 startups, and even snags pole position globally.
Spotlight on Charlotte, NC
Home to Krispy Kreme and the first Hardee's restaurant, North Carolina hits the sweet spot for many things – not least the legal market. 13 Fortune 500 companies are headquartered in NC, providing the state's legal scene with a constant stream of prominent matters. Within this list are household names in the financial world; Charlotte itself houses the headquarters of Bank of America, Wells Fargo, and Truist Financial, cementing the city's status as a hot spot for all things finance.
Spotlight on Asia
Global is the name of the game for many a BigLaw firm. And you can't go global without targeting the largest continent on the planet. It's been over 40 years since BigLaw made its grand entrance in Asia; the '80s were when we first saw firms set up shop in key Asian markets, following their largest clients. Since then, BigLaw investment in the Asia market has come in waves, though the momentum is ever growing.
If there was a city designed for lawyers, it would be Washington D.C. Home to the federal government and all the things that come with it (think regulatory agencies, the courts, lobbyists, etc.), the nation's capital is a legal and commercial beacon. Law firms want and need to be close to the halls of power, and for companies the reasoning is much the same.
Competitive practice areas 2023
If there's one thing all lawyers can agree on about the legal industry, it's that it's a cyclical business. That's very much the case for legal recruitment and lateral movement in the post-pandemic, brink-of-recession era. Though 2023 movement is not matching the heights of 2022, it would be wrong to rule it as a slowing market...
Spotlight on the Midwest
Looking for a top startup ecosystem with quality work, better chances of making partner, and more bang for your buck? Then you're looking to lateral to the Midwest.
Trends in lateral recruitment in 2023
After a few years of inconsistency in the world of legal recruitment – hiring freezes in 2020, unprecedented levels of lateral movement in 2021 into 2022, subsequent slowing and slimming down – it looks like things are finally stabilizing. But all of these ups and downs (not to mention never-ending salary hikes), have left their mark, as we recently discovered at the 2023 annual conference of the National Association of Legal Search Consultants (NALSC) in Nashville, Tennessee...

If you're looking to add a refreshing touch to your legal career, why not dip your toes in the Cali-cool shores of the West Coast? SoCal to be precise...
Sure there's nothing you can't do in New York, but there are plenty more dreams to be made outside the concrete jungle. Recruiters at Lateral Link tell us more...
Emerging industries: Influencer representation

GRWM: Everything you need to know about the growing world of online influencers and the opportunities it presents for lawyers. 
Recruiters at Lateral Link and a Texas-based partner tell us why "there's a little bit of something for everybody" in the Lone Star State.
"It's the hub of the Southeast." We spoke to folks at Lateral Link and two Atlanta-based attorneys to find out more about the budding legal scene in the Peach State. 
With global investment passing $1 billion in 2021, FemTech is home to more than one unicorn. We got some attorneys and the folks at Whistler Partners to shed some light on this seemingly mythical industry. 

Maximizing your time at a law firm to prepare for going in-house
It's never too soon to start preparing for your move in-house. Recruiters and in-house attorneys share their advice on how to make the most of your time at a law firm to become a top in-house candidate.