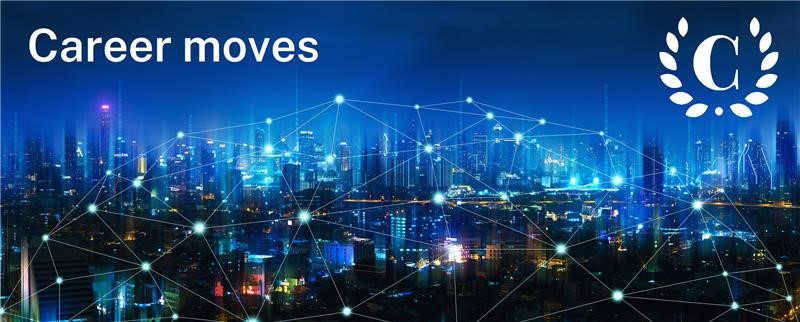 Managing your next career move: lateralling to a new firm, swapping practice areas, locations and going in-house.
Expert insight and the latest trends in legal recruitment.
---
---
Latest Articles
D&I and the in-house world
D&I stats, initiatives and strategies are a central part of how we critique and compare BigLaw firms. But what's the picture like for GCs in the in-house world?
Antitrust in the spotlight
With global M&A taking off, antitrust attorneys are in high demand. Now is a prime time for antitrust attorneys to take advantage of the opportunities for the umpires of M&A.
Women in Tech Law
When every company is a tech company, "we're just at the brink of what's to come" for women who want to get into this practice area.
Competitive practice areas in 2021
w/ VOYlegal
Get the lowdown on career opportunities in three practices that are taking off in 2021. 
Should I move to California?
w/ Whistler Partners 
Is California really as cool as the songs make out? We can't tell you if it'll soothe your achin' heart, or if California girls are in fact unforgettable, but we CAN tell you what exciting opportunities it holds for legal careers. We caught up with the team at Whistler and three lawyers that made the move to the Golden State to get the low-down on life on the West Coast.
Lateralling as a corporate associate
In one of BigLaw's busiest practices, the possibilities for your next career move can feel endless (and overwhelming). From career progression to questions of culture, we hear from three corporate associates who took the lateral leap.
Going in-house as a litigator
w/ Whistler Partners
Here's one for the jaded litigators - is going in-house the answer? We hear from the team at Whistler and three former litigators who made non-traditional career paths work to their advantage in a big way.
Moving into a Boutique Law Firm
You don't need to be big to pack a punch in BigLaw. Associates at Adam Leitman Bailey tell us what it's like to work at a boutique law firm.
Covid-19 and the Asia market
w/ Jowers Vargas
How has the pandemic impacted the Asian legal market? And are there still opportunities for those looking to jump East? The experts at Jowers Vargas and partners at law firms in the region have the answers.
Life sciences in the spotlight
w/ Whistler Partners
The pandemic has put life sciences center stage, but this practice area "has always been at the forefront of making life better for everyone."
How to make a strategic lateral move
w/ Perkins Coie
Three attorneys and the director of recruiting and retention at Perkins Coie talk strategy and career planning to get to where you want to be.
Analysis: which practice areas are best for retaining associates?
Practice areas vary wildly on how attractive they are long-term. We crunched some figures.
Career Development at Fried Frank
w/ Fried Frank
Recruitment insiders and associates give the lowdown on professional development opportunities at Fried Frank.
How life changes when you go in-house
w/ E P Dine
How does life change for lawyers who go in-house? Patricia O'Byrne, the managing director of in-house search firm E. P. Dine, sets out some of the main differences.
Breaking into media & entertainment law
w/ Whistler Partners
Lights, camera, action! Industry experts give us a behind-the-scenes look into one of law's most competitive practice areas.  
Never thought about being a bankruptcy lawyer? Think again.
w/ Whistler Partners
"If you are a bankruptcy lawyer right now, you are a fool not to be sharpening your teeth." Whether you're a bankruptcy associate or not, now might be the time to consider what's on offer in the practice that booms when others bust.
How to work with legal recruiters
w/ NALSC
It's a big world out there for an associate looking to change jobs, and the pitfalls aren't always obvious. We've rounded up some helpful tips to help you navigate the good, the bad and the ugly world of legal recruitment. 
So you want to be a FinTech lawyer?
w/ Whistler Partners
From Bitcoin to blockchain, big data to biometrics, and crowdfunding to cryptocurrency, FinTech is full of notoriously complicated concepts that are constantly evolving. Where does a FinTech newbie even begin to look if they want to break into this innovative area?
In-house Insight: The Lawyer from the Lab
Lawyers and laboratories might not be an obvious pair, but for attorneys like Maria Pasquale, there couldn't be a better combination. Here, the GC at Incyte gives us her insight into working in-house in the pharmaceutical industry.
The Associate Experience: Smita Rajmohan
Tech attorney Smita Rajmohan tells us how she went from the Indian Supreme Court to San Francisco's start up scene.
Analysis: the path to the top of the profession
We track the law school and law firm backgrounds of the S&P 500
Analysis: why women and men leave their firms for different reasons
We asked thousands of associates to tell us where they plan to go next and why. 



 So you want to be a tech transactions lawyer?
w/ Whistler Partners

The Information Age, the Digital Age, the New Media Age… whatever you call the era we're living in, one thing is certain: it's never been a more fascinating time for lawyers to delve into the world of technology transactions and data privacy law. We quizzed some of the attorneys who specialize in these areas about how they made the switch.
Your next career move: where to start? 
w/ VOYlegal
If you're not happy at your current firm, you're probably considering a change. But where to start? Recruiters at VOYlegal (and a couple of the lawyers they've placed) told us a bit about their magic formula…






w/ Gridline Search + Consulting

Deciding to change jobs is huge – especially if you've only ever been with one law firm. Jason McCann, founder of legal talent business Gridline Search + Consulting, shares his top tips on whether or not it's right to make a lateral move as an associate.




So you want to be a startup lawyer?
w/ Whistler Partners

Startup lawyers advise the most innovative, high-growth emerging companies and their venture capital investors on a wide range of legal and business issues. We spoke with several attorneys and legal recruiters in the space to learn why it's such a desirable gig and asked them to share insights on how you can become a startup lawyer.


w/ Jowers Vargas
Changing jobs is one of the biggest adventures – and stresses – of adult life, especially when you're moving to a new city, and even more so when you are relocating halfway across the world. To get a better idea of what it's like for lawyers who venture east, we spoke to Jowers Vargas, an expert attorney placement firm for BigLaw attorneys in Asia.


w/ SJL

It's not something you learn in law school, but making a lateral move is part of almost any associate's journey to living the Harvey Specter dream. In the most active battleground for lateral moves, expert recruiters spoke to us about the types of issues that may surface when contemplating a move, particularly when doing so in the city that never sleeps…
w/ EP Dine
Going in-house is one of the most common routes out of the BigLaw world. We spoke to four recruiters at E.P. Dine who specialize in in-house search to find out more about this path and the realities of life as an in-house associate…