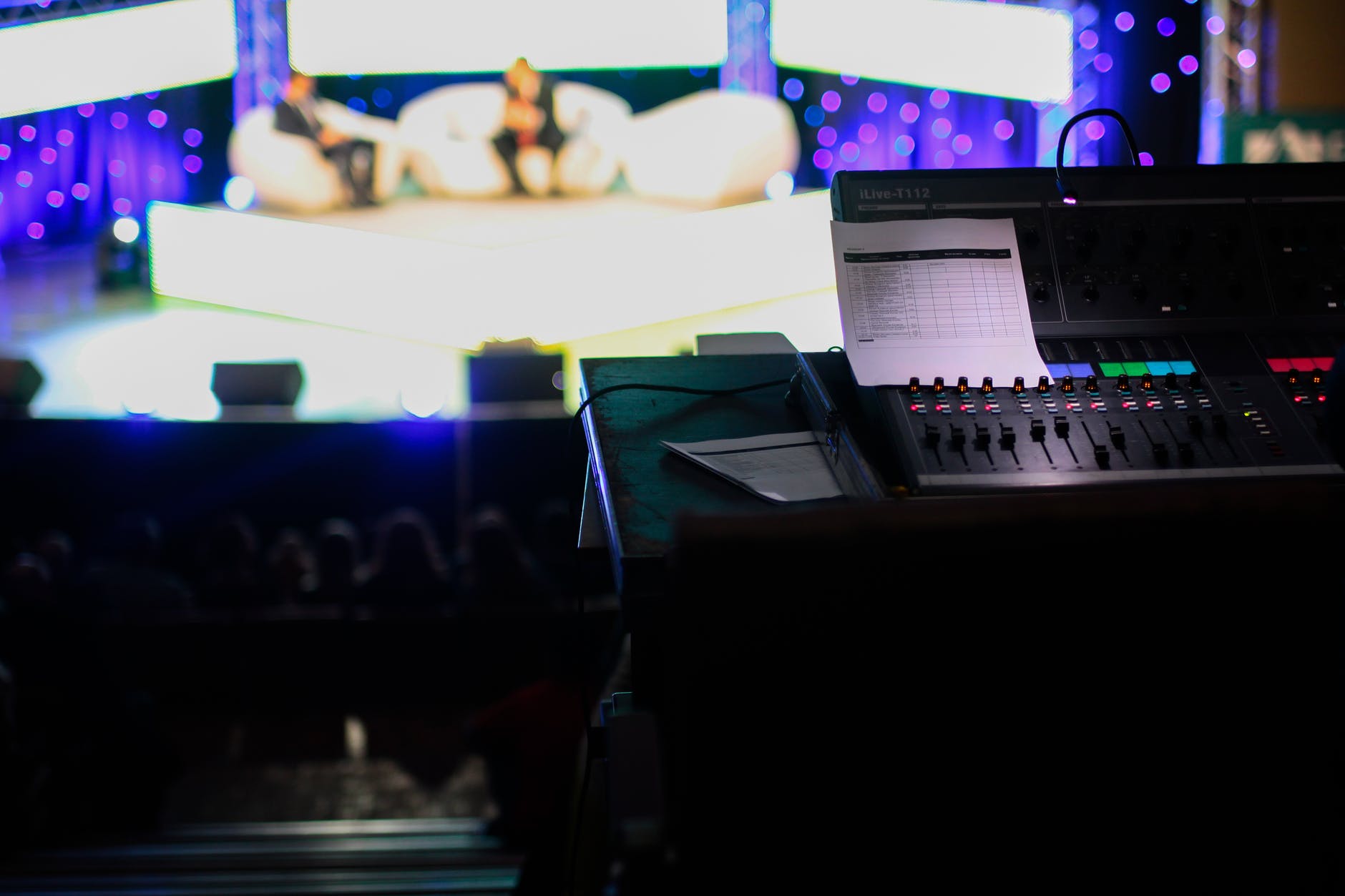 Lights, camera, action! Industry experts give us a behind-the-scenes glimpse into one of law's most competitive practice areas.
There's no business like showbusiness
When you talk shop to your non-lawyer friends, do you ever notice their eyes start to glaze over? Peers in the industry always appreciate a blow-by-blow account of your latest contract negotiation; the non-lawyers are trying to decide what's for dinner. Unless, of course, you mention a deal they've read about in the news or drop an A-lister's name. It's human nature – we can't help but be drawn to glitz n' glam. That's why ears are sure to perk up when Amy Siegel, managing partner of O'Melveny's Century City office, mentions her role in backing ViacomCBS's acquisition of Miramax. "There'll certainly be some good new movies coming out of that library." 
Marize Alphonso has worked on shows such as Upload and The Marvelous Mrs. Maisel. "I've had family and friends pause and take pictures of their TVs when they've seen my name in the credits," she tells us. "I had been working for less than a year when I found that I had an IMDb page." In her current role as in-house counsel working on original content for Apple TV+, she can "be there from the ground up and help shape the studio. But the best part of my job is being a part of making something! I'm not creative enough to write a script or act, so this is my way of helping put a creative project out into the world." 
"I applied anywhere and everywhere that had an entertainment practice."
Raymond Tambe got into the industry for similar reasons: "Entertainment has an amazing ability to break through and tell stories of people with different perspectives." He works on the 'talent' side of the industry, representing all kinds of artists including Ben Affleck and directing duo Phil Lord and Chris Miller. He's an associate at entertainment firm Ziffren Brittenham – the only firm with a top talent ranking from Chambers USA. It's had a hand in shows like Ozark, Killing Eve and The Good Place – "that's one of my favorites that we recently finished."
The universal appeal of entertainment makes it one of the most competitive practices to break into. Lawyers need to be 100% sure it's what they want, because as Alphonso points out, "it'll probably pay less than other law jobs, and it'll be harder to get a job." When she started out, Alphonso didn't target a specific type of firm: "I applied anywhere and everywhere that had an entertainment practice."
You have to have passion
Josh Bilgrei, managing director of Whistler Partners, has found that persistence like Alphonso's is the common story in those who have successfully managed to break into entertainment. "Besides being smart and hard-working, the things that set these attorneys apart are passion and persistence. They also need to have a strong strategy to make sure they obtain the right experience and make the right connections." Amy Siegel says: "We're looking for that unicorn. Someone who not only has broad skills as a corporate attorney and a genuine interest in the space, but who also knows how to reach out appropriately, without being disruptive. That's a personality trait that translates into being good with our clients." 
Alphonso landed her first entertainment gig at Cohen Gardner. At the time, just five lawyers were working there, which was an advantage for Alphonso: "A few months in I was already handling all the production legal for independent movies. When I looked at the list of requirements for my second job at two and a half years in, I could easily do 90% of that work." Cohen Gardner is also where Raymond Tambe took his first step on the entertainment ladder. "When I interviewed, they asked me what movie I watched last," he recalls. "They were looking for a legal assistant to take some work off the partner's desk." Tambe was an associate at Morrison & Foerster at the time. "I accepted a job – and I made a small fraction of the salary I made at MoFo." 
"I love working on Superbowl commercials."
So, if you're about to take that major pay cut, it's vital to be passionate. Take Greg Boyd: "As a kid, I played so many videogames," he says. "My dad would tell me to go outside and play, that videogames would get me nowhere." He's now a partner and co-chairman of the interactive entertainment group at Frankfurt Kurnit, specializing in videogames and advertising. Take that, dad. 
To crack into the videogames space, "you have to have a demonstrable interest in them." That said, "if someone mentions older games like the original Mario as their current favorite, not so great." Referencing recent games is far better, "and if you have TikTok, that's a plus." Don't panic, you don't need to be a viral hit: "We want people that know about newer, smaller, social media sites because that shows an independent, personal interest."
Boyd's passion has followed him throughout his career: "I love working on Superbowl commercials." My firm works on maybe 15 a year – I personally work on four to five." Frankfurt Kurnit works with "mega global brands" like Pepsi and Etsy. "By 5th or 6th year, a decision you're making could be something that ends up on TV."
What kind of entertainment attorney do you want to be?
"When people say they want to do entertainment, I'm always careful to ask what they mean by that. Entertainment isn't just representing the talent, it's also representing media companies and brands themselves," says Sean Burke, founder of Whistler Partners. Jon Drucker, senior consultant of partner practice at Whistler and former GC of two major consumer brands, found that he "often relied on entertainment attorneys for matters involving trademark, copyright, licensing, privacy, cybersecurity, advertising and technology issues. Some of the best IP practitioners are at top media firms like Greenberg Traurig, Frankfurt Kurnit, and Davis & Gilbert, each of which deftly handled complex and critical matters for the companies I worked with over the years."
Greg Boyd splits talent representation between work 'in front of the camera' (concerning celebrities/actors) and 'behind the camera' (concerning the lesser known players). "What a young associate doesn't know is that if they're working with talent in front of the camera, they'll just be dealing with the celebrity's team of people, not really the celebrity themselves." Instead, "think about the behind the camera talent that are really fascinating, but maybe not as sexy as the triple A celebrities, like writers. They can be a lot more fun to represent and your direct access to them will be greater."
"Push to have relationships with clients where they're comfortable to come to you instead of a partner."
When we think of entertainment law, it's often the headline-dominating litigious side that springs to mind, like Apple and Samsung's enormous copyright battle, or big defamation suits starring sunglasses-clad celebrities. But in reality, it's the corporate transactional lawyers that keep the industry ticking along. Simply put, their role is "to create the right structure to make the content, finance the content, sell the content, and exploit the content." That's Amy Siegel speaking, managing partner of O'Melveny's Century City office. She regularly advises big media clients on complex licensing arrangements: "My practice includes a lot of work in the location-based entertainment space – I'm currently working with a client on building a new theme park."
Siegel's roots in entertainment took hold at law school – "it's impossible to avoid the business of entertainment when you go to law school in LA!" After summering at O'Melveny, she began her associate career as "more of a generalist – doing half entertainment deals, half general M&A and corporate finance deals." How did she tip the balance? "As I became more senior, I focused on firm clients as if they were my own clients." She advises associates to "take ownership of the work you do from an early stage. Push to have relationships with clients where they're comfortable to come to you instead of a partner."And don't let your practice get too niche: "the more you have that general understanding of corporate law, the more you can jump around."
"There's a lot of cross-over between tech and media."
Someone who did manage to reroute from a niche practice is Greg Boyd. He spent four years as a pharmaceutical and patent litigator before doing an MBA at NYU. Burke then placed him at Paul, Weiss where he got broad corporate training before moving to Davis & Gilbert. Now, as co-chairman of the interactive entertainment group at Frankfurt Kurnit, he encounters increasingly complex tech. "AdTech is like quantum theory; no one understands it really," he says. "You used to call the Wall Street Journal and say, 'We'd like to order this many ads.' In most cases, those days are behind us, and that was only ten years ago. Today purchasing ads is often fully automated with several intermediate software levels." Nowadays, "the legal lines between AdTech, videogames and entertainment technology get blurred. There's a shift away from traditional media and traditional media advertising purchasing. So much of digital media, games, and advertising are coming to the fore and have legally similar issues."
With this convergence in mind, Burke stresses that having a broader practice that can include tech and startup clients "is a great way to have more exit opportunities. All clients have software licensing and privacy needs. There's a lot of cross-over between tech and media." Julieta Stubrin, senior director of law firm relationships at Whistler, points out that "the movement goes both ways." Many top tech law firms like Fenwick & West, where Stubrin is the former hiring manager, "have actively hired lateral partners from traditional entertainment and advertising law firms. It doesn't matter anymore if you're working at a top tech or top entertainment firm, you'll have many of the same in-house opportunities."
Netflix and bill 
Streaming platforms started appearing around 2006 and today the competition is fiercer than ever, with big players like Disney+ and Apple TV+ entering the market in 2019. As Apple has been gearing up to launch exclusive shows like Defending Jacob and Little Voice, in-house counsel MarizeAlphonso is hard at work behind the scenes: "Right now, I spend a lot of time writing production manuals. When shows are shooting again, I'll be fielding questions from production about everything, from renting trucks to securing locations, and drafting contracts for actors, writers, or directors."
"Licensing and intellectual property opportunities are growing."
Streaming's impact on the TV industry is reshaping legal opportunities. Josh Bilgrei is finding that "if you want to break into the industry, licensing and intellectual property opportunities are growing and playing a much bigger role than they did in the past." Raymond Tambe points out the impact of "binge orders" – when Netflix drops an entire season and you have to cancel all your plans. "They do maybe eight episodes," he says, "and Netflix has figured out that three seasons is what you need to get someone hooked on a show and have their appetite satiated. So what's the benefit of a season four?" Careful – there could be Santa Clarita Diet fans nearby. Tambe says one of the most pressing concerns is that "these algorithms are driving development instead of creative processes. We're now fighting for more upfront money [for clients] because shows aren't lasting as long." 
On the studio side, Alphonso says much of the work is the same as traditional TV, with small differences. "You're not necessarily vying for a top Nielsen rating anymore, but you still think about advertising and marketing buzz." The goal is to reach the biggest possible audience, but "you think about things more internationally, both with content and distribution." TV production used to follow annual cycles, "but now we're producing constantly. You're asking more from your talent to create more content."
A cast of colorful characters
The pressure to produce can create a stressful atmosphere. "There's a false sense of emergency in our industry," says Raymond Tambe. "People in entertainment feel like it's life and death and it's not. It's money, which can be urgent, but people often have a myopic view."This intense environment is compounded by one of Marize Alphonso's least favorite parts of the job: "Everyone has a big personality that needs to be managed. There's sometimes yelling and cursing and crying, all on the same phone call." In entertainment law, your client could be one flamboyant individual – or a production studio full of them! Amy Siegel says, "it can be rewarding to be able to work with difficult clients when others can't. Sometimes they're only difficult because they're brilliant." 
"Figure out what your negotiation personality is from the start and stick with it."
But lawyers won't get away with any diva behaviour. "Though the entertainment industry feels big, it's a small world," says Siegel. "There's a lot of movement in the industry, so relationships are important. Many of my former colleagues at O'Melveny have become my clients."  Just like the best actors, Alphonso advises entertainment lawyers to "think about the image you're projecting. Figure out what your negotiation personality is from the start and stick with it." For example, Alphonso endeavors to keep it human with lawyers on the other side: "If our deal didn't end on a bad note, I'd make sure to invite them to lunch. Putting a face to the name always helps the next deal go more smoothly."
Networking is crucial, particularly for associates in smaller firms who have to build their own business. "When you're meeting with a potential client who's taking meetings with other people, they want to know you're good at what you do," Tambe says. "They may ask, 'Do other people know you? What's the profile of your firm?'" Jon Drucker reinforces the importance of these relationships: "It's a small world, so networking effectively and maintaining close ties with the legal community can enhance your ability to develop your practice and build up an impressive and broad range of clients. The attorneys who epitomize this approach are the ones whose counsel and judgment I've relied heavily on over the years."
"There are more opportunities now than ever."
But how can you get a foot in the door in such an exclusive industry? The tough reality, says Greg Boyd, is that "branding is a big deal." Getting "your AmLaw 50 stamp" is a tall order, but it will open doors. If you're already at a BigLaw firm, Tambe advises associates "try to leverage that to get a job at a studio, because they're more likely to hire than a smaller boutique firm." If you get yourself that coveted interview, Amy Siegel says "bring yourself, because that could be the missing piece in the puzzle of personalities we're putting together." Talent is an obvious prerequisite, but persistence – we might even say devotion – is key. The people who're successful are "the people who stick it out," Tambe says. "When a company is looking at your resume, they're going to want to see that whatever opportunities were around you, you took."
When you speak to lawyers in this space, it's unlikely you'll come across anyone who just drifted into it. "Everyone who does this has been thinking about it since at least undergrad," says Boyd. "If you have to ask how to be an entertainment lawyer, then it's not in your DNA." On the plus side, "there are more opportunities now than ever. I had to spend the first twelve years of my career trying to explain why interactive entertainment was important. Now when you go to a firm and show them you understand it, the firms say, 'Thank God!'" 
---
Find out more about media and entertainment opportunities through Whistler Partners.
---
Becoming a media and entertainment lawyer.
Media, entertainment and advertising are distinct yet overlapping areas of the law. Read our practice area guide to find out more.
Becoming a lawyer in advertising litigation with Kramer Levin.
Media is one of the most desirable sectors for students entering the legal profession. We interviewed the experts at Kramer Levin to find out about their varied, exciting practice.