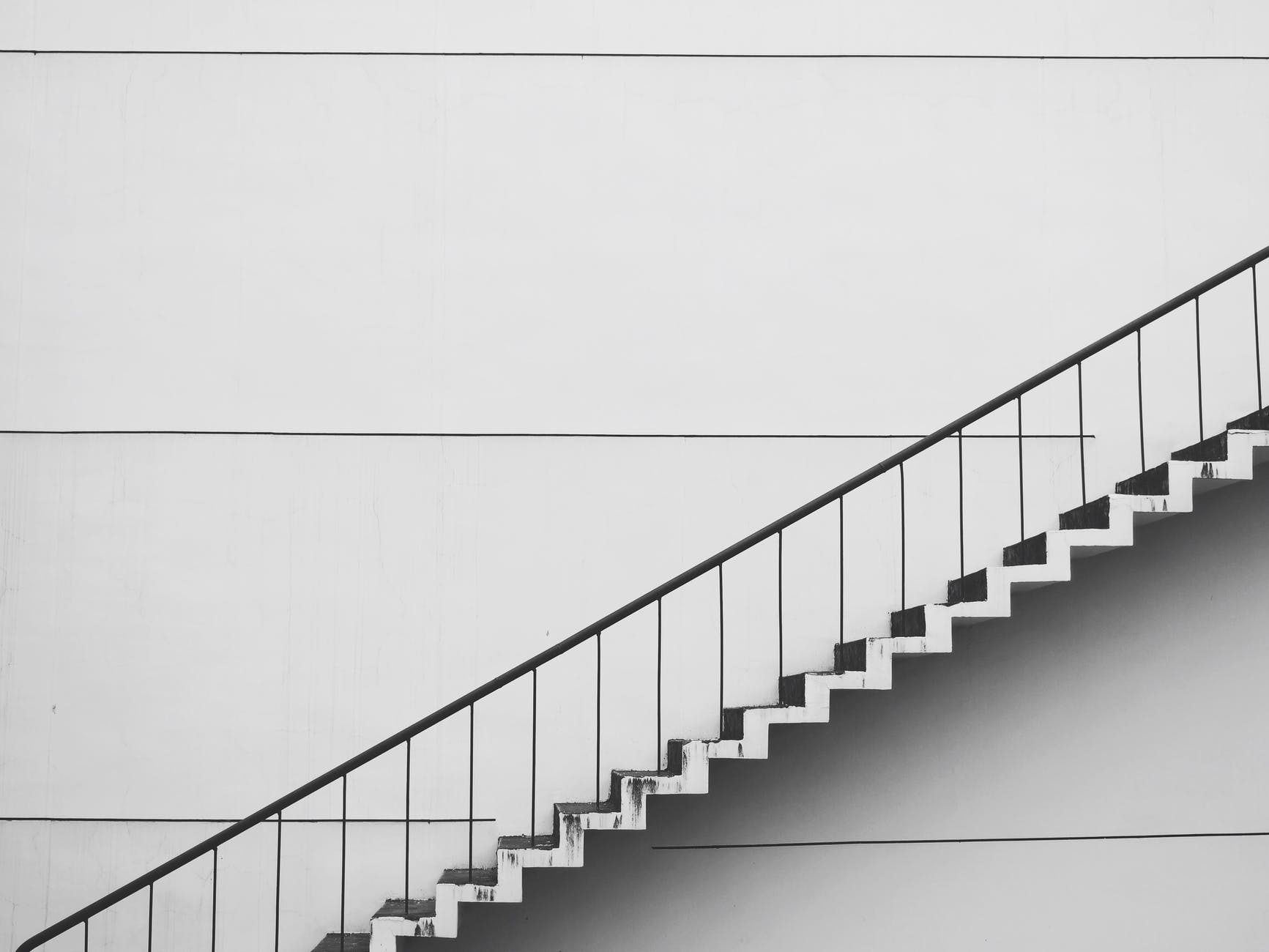 Recruitment insiders and associates give the lowdown on professional development opportunities at Fried Frank.
Let's be frank. Getting the right opportunities to develop professionally – or not – is a major reason associates decide to change firms. In recent years, Fried Frank has hired anywhere from 40 to 60 lateral associates across the firm annually. "At the moment, our associate hiring is focused on our transactional practices," says Justina Gonzalez Fabrizio, director of lateral recruitment. After an initial slowdown in lateral hiring across the industry when the pandemic took hold, Gonzalez Fabrizio and her team are seeing a return to normal movement.
The events of the last few months have probably hastened what she describes as "an increasing focus on health and wellness" in professional development. "We are seeing more interest in training programs on time management, work/life integration, and tools for improving and maintaining individual health and wellbeing," she says. "In 2019, the firm introduced a wellness program, Living Well, that offers resources and programs to support healthy lifestyles with regard to mind, body, and self."
Along with Gonzalez Fabrizio and Megan Lesser, Fried Frank's manager of attorney recruitment, we spoke with four associates who joined the firm as laterals to find out how their experience at Fried Frank was shaping up…
Why did you decide to join the firm?
Rati Ranga: When I interviewed with the partners at Fried Frank, I was impressed by their thoroughness, thoughtfulness and their down-to-earth, friendly manner. My resume was not that of a traditional lateral associate seeking to join from another firm. While other law firms viewed my application with skepticism, Fried Frank was open to my non-traditional path and, moreover, embraced the diversity in my skillset.
Samantha Rozell: I wanted to continue to work in the same practice area [executive compensation & ERISA], but I felt that I was not getting enough substantive experience and I was not working directly with partners. The practice group at Fried Frank is a lot smaller than the one at my prior firm and, during the interview process, I learned that associates at Fried Frank work closely with partners on a regular basis and are called upon to work on very complex matters at relatively junior levels. The partners also seemed very engaged and were invested in teaching associates and helping them move forward in their careers. This level of mentorship was very enticing for me.
Rodney Hill: I wanted to find a law firm with a community of tax lawyers in the DC office. This was important to me because, early on in my career, I found that I learned the most through personal interactions with other associates—especially when I switched practice groups. During my initial interview, I spoke with two tax partners and, based on their personal interactions with each other, I believed that Fried Frank aspired to be a professional home for its lawyers and a place to build relationships.
Robert MacVicar: I was looking to move to private practice. A recruiter identified opportunities at a number of firms with leading private funds practices in London. I interviewed with several of them and I felt that Fried Frank had the best offering in terms of quality of work, market reputation in private funds, and firm culture.
What struck you most about the firm's culture when you joined?
Rati Ranga: The willingness, and even eagerness, of senior partners to staff me on their deals and work directly with me to help me get back into the flow of deal practice. I had been out of law firm practice for a while but, within a few weeks, I was staffed on three deals with the heads of the practice. When I had questions that did not rise to the level of a senior partner's input, I would often reach out to the junior partners and associates in neighboring offices or down the hall, who always welcomed my questions.
Samantha Rozell: I was immediately struck by how friendly everyone was. Attorneys here have big personalities and they all seemed comfortable being themselves at work. I felt like I fit in with everyone immediately and that I wouldn't need to temper my personality or my sense of humor to succeed.
In a broader sense, I do think it took me a bit longer to become integrated into the firm as a lateral hire because I didn't know anyone outside of my practice area. However, I began working on a number of deals with corporate associates and I joined Pride Alliance, the firm's LGBTQ+ employee resource group, which provided me with an outlet to meet people outside of my practice group. Now, after only being here for three years, I feel like I've been here forever and I have certainly formed much deeper and more meaningful connections than I did at my prior firm in almost the same amount of time. I credit Fried Frank's culture for that.
"It struck me quickly that the partners were interested in developing strong relationships with associates and supporting their development instead of cycling associates through the doors."
Rodney Hill: I found the Washington DC office to be a very welcoming and inclusive place. It's great for those looking for New York City caliber transactional practices outside the City, and the people here truly make it special. It struck me quickly that the partners were interested in developing strong relationships with associates and supporting their development instead of cycling associates through the doors.
Robert MacVicar: The most striking thing about Fried Frank was the warm welcome. Many attorneys in the firm's London office are lateral hires. Coupled with the firm's welcoming culture, this means that attorneys are especially aware of the importance of being friendly to new joiners. This approach helped me develop strong relationships early on and throughout my time at the firm.


How does the firm support associate career development?
Justina Gonzalez Fabrizio: The firm offers a robust training program, Fried Frank University, which consists of three academies that focus on significant transition points in an attorney's career path: New Associate Academy, Mid-level Associate Academy, and Senior Associate Academy. We also provide a variety of practice-specific and professional skills programs in an e-learning format that can be accessed at any time, and which have become essential and practical since the onset of the COVID-19 pandemic. 
We also have a dedicated career counselor who supports our associates and special counsel by offering individualized counseling on professional skills and career planning goals. She has become an invaluable resource to the associates since she joined us!
"We have access to an in-house career counselor. This is a tremendous benefit, especially for someone like me who is becoming more senior."
Samantha Rozell: I appreciate that there are firmwide trainings for mid-level and senior associates and that we have access to an in-house career counselor, who has practiced law herself. This is a tremendous benefit, especially for someone like me who is becoming more senior and thinking very seriously about how to move forward in my career.
Megan Lesser: Our dedicated Diversity & Inclusion department advances and develops a number of diversity initiatives at the firm and works closely with our Employee Resource Groups (ERGs) to support their programming as well. Our firmwide ERGs include our Attorneys of Color, Pride Alliance (for LGBTQ+ members), Women's Forum, and Working Parents groups. The ERGs meet regularly to support each other, network, develop professional skills, and affect change, both inside and outside of the firm's community.
Justina Gonzalez Fabrizio: Mentoring is also an integral part of associate training. Group mentoring is a new initiative introduced earlier this year to incorporate and foster a peer-to-peer learning environment. After their fourth year, associates continue to work with an associate advisor and an individual partner mentor through the firm's advanced mentor program.     
Rati Ranga: Mentors take their role seriously, investing significant amount of time and effort in helping their mentees achieve their goals. The annual formal review process for associates is taken seriously by the firm. I have found it to be thoughtful, constructive, and an accurate yardstick of my progress and development.
For those who want to make partner, what's your take on the opportunities to progress at Fried Frank?
Justina Gonzalez Fabrizio: My advice would be to speak up and make your ambitions known. Play an active role in the process by engaging with the partners and by seeking out strong advocates. Having an advocate is key. You want to have someone who is invested in you and will help you develop your professional skills and guide you through the process. Remember that all partners have gone through the process themselves and will want to see you succeed! In addition to seeking out an advocate, remember to utilize the resources available to you at your firm. Our career counselor is a great example of an in-house resource who can help guide and support you in this endeavor.
Rati Ranga: In the M&A and private equity practice, the majority of the partners joined the firm as associates, built their careers here, and then became partners. Fried Frank believes in nurturing and developing talent within the firm. The partners, including senior partners, dedicate time and effort in training, mentoring, and helping associates navigate their careers. Joining as a lateral hire may mean that you have to put in extra effort at first to demonstrate your commitment to grow and develop at the firm. Once you establish your commitment, I have found that the partners are happy to give you opportunities and support. 
Robert MacVicar: The culture in Fried Frank's London office empowers strong performers to take on more responsibility and control over their matters. Business development, relationship building, and working directly with clients, is encouraged and supported at all levels. There are at least two partners on our team who are under 40 years old, and the firm has an ambitious strategy to continue to grow its key practice areas.
With Fried Frank on your resume, what other doors are open to you in the future?
Robert MacVicar: I have found that my work experience at Fried Frank can translate well to private practice and in-house opportunities. There are also regular opportunities for client secondments. I have no anxiety whatsoever about finding an attractive role in the future should I ever decide to leave BigLaw.
Justina Gonzalez Fabrizio: A number of our alumni have become in-house counsel at companies including AIG, Barclays, Blackrock, Blackstone, Blue Apron, Permira, Goldman Sachs, Humana, Third Point, Northrup Gruman, and Revlon.  
Samantha Rozell: Transactional executive compensation is a bit of a niche area, but Fried Frank has a stellar reputation in the field so my tenure at the firm will certainly be an impressive credential as I move forward in my career.
What kind of opportunities can Fried Frank offer associates in your practice area?
Rati Ranga: The M&A and private equity practice handles a wide variety of transactional work involving diverse clients including private equity firms, investment banks and financial advisors, investment managers and hedge funds, and public and private companies. I have found the variety in deal work to be fascinating. The dedication, experience, and intelligence that the firm's partners bring to each deal has been inspiring. It has been a great learning experience for me to have insight into their practicality and business sense.
Rodney Hill: Fried Frank has a marvelously diverse and sophisticated tax practice, and nearly everything that our group handles can be done from the DC office. I continue to work with senior members of our group in both New York and DC on matters for our largest and most important clients. I'm proudest that I have been able to maintain a diverse portfolio of work, as I continue to support our marquee asset management and private equity corporate team.
I am also proud to have taken advantage of the pro bono opportunities that the firm offers, including the legal clinics hosted by the DC Bar Pro Bono Center and the DC office's collaborative partnership with Tzedek DC. Through this partnership, the firm represents low-income Washington DC residents, defending them against consumer or tax debt collection actions.
"Our practice is multi-faceted, which I think gives associates a unique opportunity to discover the types of work that they enjoy."
Samantha Rozell: Our practice is multi-faceted, which I think gives associates a unique opportunity to discover the types of work that they enjoy and to pursue sub-specialties. I've been able to work on a number of matters in the M&A and private equity space. I have also been doing some management-side work and have found that I really enjoy the counseling and drafting aspects of it. I've been given a lot of leeway to counsel clients, negotiate, and handle other aspects of important M&A transactions on my own.
Robert MacVicar: Fried Frank's private funds team in London is very fortunate to have a large team and a number of clients with diverse backgrounds, from first-time fundraisers to the world's largest financial institutions. This work experience is enriched by our close work with Fried Frank's market-leading private funds practice in New York and Washington DC, which offers constant opportunities to challenge myself by working with different colleagues on a variety of client matters.
What else should associates know?
Rodney Hill: It stands out most to me that Fried Frank makes it possible to work at a first-class law firm and live a balanced, manageable life. This is only possible because it is important to the leaders of the firm and because they support and promote a positive workplace culture. I think the leaders of the tax practice and at Fried Frank have done a superb job cultivating this collegial environment and, while the future is unpredictable, I can see myself staying at Fried Frank for years.
"I looked at my lateral move as an opportunity to reassess and look more closely at what was important to me on a day-to-day basis."
Samantha Rozell: When you apply to law firms as a law student, it can be hard to differentiate between them and it is almost impossible to get a strong understanding of each firm's culture. I looked at my lateral move as an opportunity to reassess and look more closely at what was important to me on a day-to-day basis. I found myself looking for a firm with a good culture and opportunities for growth, which I found at Fried Frank. As time goes on, I am even more certain that I made the right choice.
---
Find out more about the associate experience at Fried Frank here.