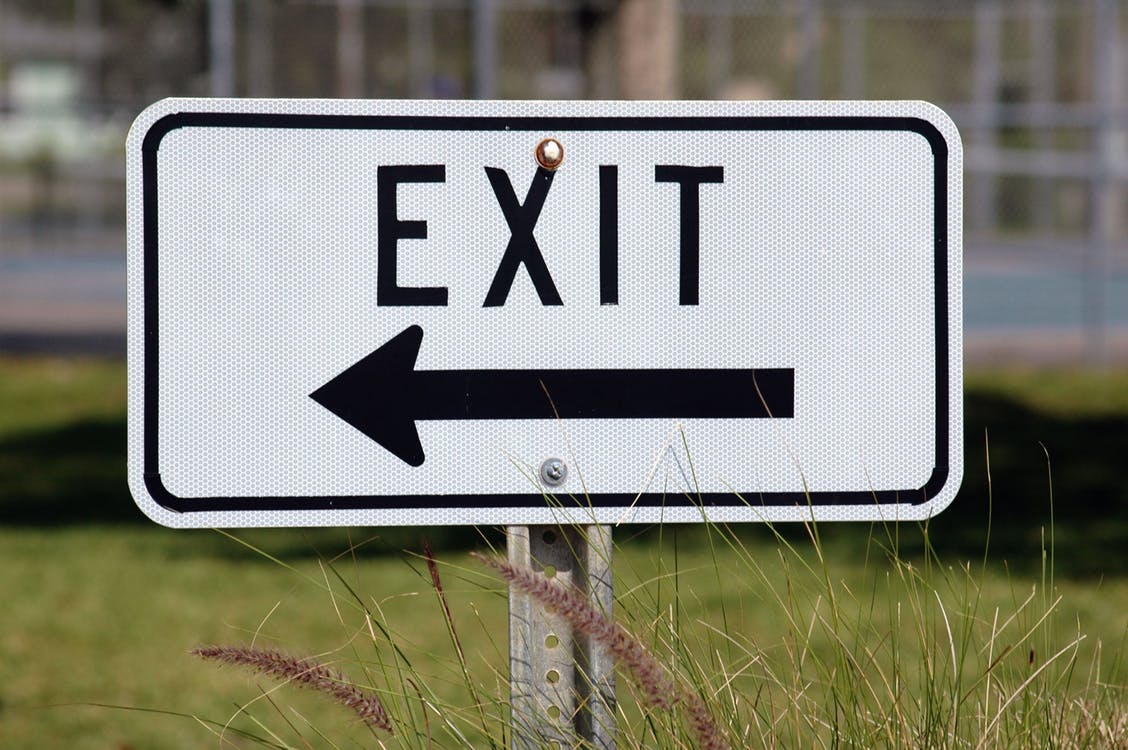 Why do associates leave their BigLaw firms?
HERE at Chambers Associate we mainly trouble ourselves with how you get into the loftiest law firms. It's a big deal, everyone knows that – once you're in, you're in, you've made it. But the reality is, a spot at your dream firm could last for an alarmingly short time.
It's important that you know the facts. Anecdotally, we hear plenty of associates talking about leaving the firm after just a couple of years, and that's backed up statistically too: attrition is high. NALP reported that the percentage of associates leaving their firms in 2016 was 16%, and it was 20% in 2015. The balance of associates joining, versus associates leaving, looks worse. For every 25 new associates hired in a year, 17 leave.
Why is this? Associates might be leaving their firm for a number of different jobs:
Lateral move in BigLaw
Non-law job (anything from journalism, to investment banking, to running a shellfish spot in Cape Cod)
Mid-level associates will have a lot of options, having picked up a raft of transferable skills through their legal education and their BigLaw careers so far. That's certainly one side of it. But there are pull and push factors behind every decision, and we know far more about the push factors. What is it about associates' current firms that prompts them to look elsewhere?
Q: Do you see yourself staying at the firm for the foreseeable future?
Our 2017 survey of associates included the question: do you see yourself staying at the firm for the foreseeable future? These ten firms scored the highest:
But the question we're asking here is why these firms do well and others less so. Countless factors feed into an associate's intention to stay at a firm. Thankfully, we have data we can test against that: our 2017 survey asked associates to rate their firms on everything from the quality of the partner contact to the opportunity to travel.
Certain questions produced responses that correlated strongly with the associates' desire to stay, so from this we can see which aspects of associate life make them want to stay at their firms.
Correlation, an explainer: as you may recall from your statistics class, correlation is represented by a correlation coefficient. On a sliding scale between 1 and -1, 1 represents a perfect positive correlation, and -1, a perfect negative correlation.
For example, compare our survey's findings for the overall associate satisfaction at a firm with associates' intent to stay and you get a very strong correlation of 0.8.
Of course, we can't claim that our results are scientific. Correlation does not imply causation, as they say. We can't prove that any one variable is directly responsible for the attrition figures. So you should view these results critically; it's a post-truth, fake-news world after all.
Nevertheless, we think this is an interesting exercise in getting to the heart of what makes a satisfying career in law, and most of all, a career that's longer than a few short years. It should get you thinking about what you want out of your legal career, and your employer. Having figured that out, you'll know what to look out for in our Inside View features.
Crunching the numbers
First, let's look at the provision of good work and responsibility.
Question: Rate your level of responsibility and client contact.

Correlation: 0.439

As you'd expect, it's a positive correlation, but why should this be so? Associates who feel they're getting work that is challenging, that actually has an impact on the case or deal, will feel more instrumental. They'll feel a part of the firm and they'll feel they have the opportunity to prove themselves to their seniors. In most cases it makes the work more interesting too. And client contact is always a boon for juniors – it makes their work real, and again, adds to the feeling that they are representing the firm.
Top 10 firms for responsibility and client contact according to our 2017 survey:
Next, the freedom to develop a practice specialism of your choice.
Question: Rate the opportunities you have to establish yourself in your chosen practice area.

Correlation: 0.504

This scores higher than responsibility, suggesting associates felt settling into a chosen practice area was more important. We can speculate that associates might view poor responsibility as a market-wide issue. It's talked about a lot as a fact of BigLaw life: neverending doc review or due diligence is sometimes seen as a process of 'earning your wings.' But if associates are slaving away on menial tasks in an area where they don't have an interest and don't see any future, then that is more irksome, and it's going to make the grass seem greener elsewhere.

Our past research has also revealed a link between niche practice areas and associate satisfaction. This links with the point about responsibility above and seeing the impact of your work.
Our top 10 firms for opportunities to establish yourself in your chosen practice area according to our 2017 survey:                                                                      
We could go through each point one by one, but you get the picture. Here's a graph showing those questions which most closely correlated with a desire to stay at the firm:
The common clichés
What we've analysed so far is mighty specific. You'll hear disparaging platitudes more often than you will pinpoint dissections of what's wrong with a BigLaw firm. So we thought we'd evaluate these.
Ask why people are leaving so early, and in such numbers, and you'll hear these responses regularly:
Proposition one: BigLaw is ruthless. The taxing hours take their toll – only gunners can put up with the stress, the pace, the searing pressure, for more than 24 months. This isn't worth $180k. Time to pull the lever and ride your ejector seat all the way to an easy retirement.
Proposition two: It's the BigLaw model. Up or out. Hire a wagon-load of junior associates and cherry pick the best of the bunch – politely ask the rest to leave. Stir up a bit of competition among them while you're at it to speed up the process. People are inevitably going to fall by the wayside. Why would we bother training them or mentoring them? Not everyone can be a partner don't you know.
We put these to the test...
The 'BigLaw Hell' factor.
We brought together a few topics that are frequently criticised about life in BigLaw. We combined scores from the following questions and tested the results against desire to stay:

Are you stressed?
Does your salary make your workload worthwhile?
Rate your firm for associate camaraderie.
Rate your firm for its work/life balance/flexible working.

Correlation: 0.576
Now we see a stronger correlation than either of the previous factors. If your firm works you to the bone and you don't get the time to recover, or enjoy your colleagues' company, that's one sure-fire way to churn through attorneys.
If life is pleasant and manageable, people will stay. This isn't exactly our eureka moment as researchers. We analyse these cultural factors in the Inside View – look out for them.
The 'Pyramid' Factor
Staff structures in most businesses are pyramidal, but how visible is the top of the pyramid? This aggregates responses from the following questions and correlates them with desire to stay:

Rate the opportunities you have to establish yourself in your chosen practice area.
Rate the quality of training and ongoing development.
How much of an expectation is there to be competitive with your peers?
How much do you believe that partners are nurturing future leaders?

Correlation: 0.600
Wowzer. The highest correlation of the lot so far. Again, this makes sense. If people see a future for themselves, they'll stay. The people who make it into BigLaw firms are ambitious; if they don't have the opportunities to progress within a job, they'll find some other place to do it. That's why training and development sits at the top of the graph above.
This proposition is rooted in cold hard fact. It is the BigLaw model (for the mostpart). Partnerships are hard to come by. Read our Inside View features and take note of a firm's partner promotions in the facts box – that will give you an impression of your shot at the big time.
Objection
Ok, now what about comparing more objective data, such as the firm's size, intake and leverage, with associates' intent to stay? It would be our pleasure.
Correlation with size (US partners + associates): 0.053
Huh?
Correlation with associate intake size: 0.076
What?
Correlation with leverage (number of associates per partner): –0.176
You crazy.
As much as we'd like to show off a relationship, we couldn't find one. Leverage is a good signifier of the responsibility associates will get, but it seems there are many other factors which muddy the waters.
It's the same for size, or associate intake. Consider a huge firm with great training: associates would stay around precisely because of that training. Nevertheless, we'd advise that you take these objective figures into account when choosing a firm. Their effect on the culture of a firm means they're still an important part of the picture, even if they're not the whole picture.
Money! It's a drag
And, to finish, we looked at perhaps the most straightforward relationship you'd expect to see: money.
The answers to our question "does the salary make the workload worthwhile?" shows a relatively strong correlation: 0.48. But this question rests on how hard associates are being worked, as well as how much they're earning. For a purer relationship, we turned to the data we gather on the salaries of first and second year associates.
Correlation with 1st year salary: –0.037
What a damp squib. There is almost zero correlation. Obviously a huge amount of firms pay their associates the Cravath-set standard: $180,000, so that dilutes the variance between firms hugely. But still, you might expect those earning under that to be miffed, and for it to show in our results.
As firms have realised through the years, there is a whole lot more to satisfying employees than just throwing money at them. Treat them as humans, with goals, ambitions and personal lives, and they will return the favour with their loyalty.
Consider what you want from a firm in your first few years. Is it just a prestigious name that you want on your resume, so that you can move on somewhere else? Or do you want a firm that offers you a real shot at making partner? Career development is a vital part of your decision making process: pick a firm that allows you to have the best chance of achieving your goals.
The Most Satisfied Associates 2017
The Benefits and Lifestyle Survey 2017