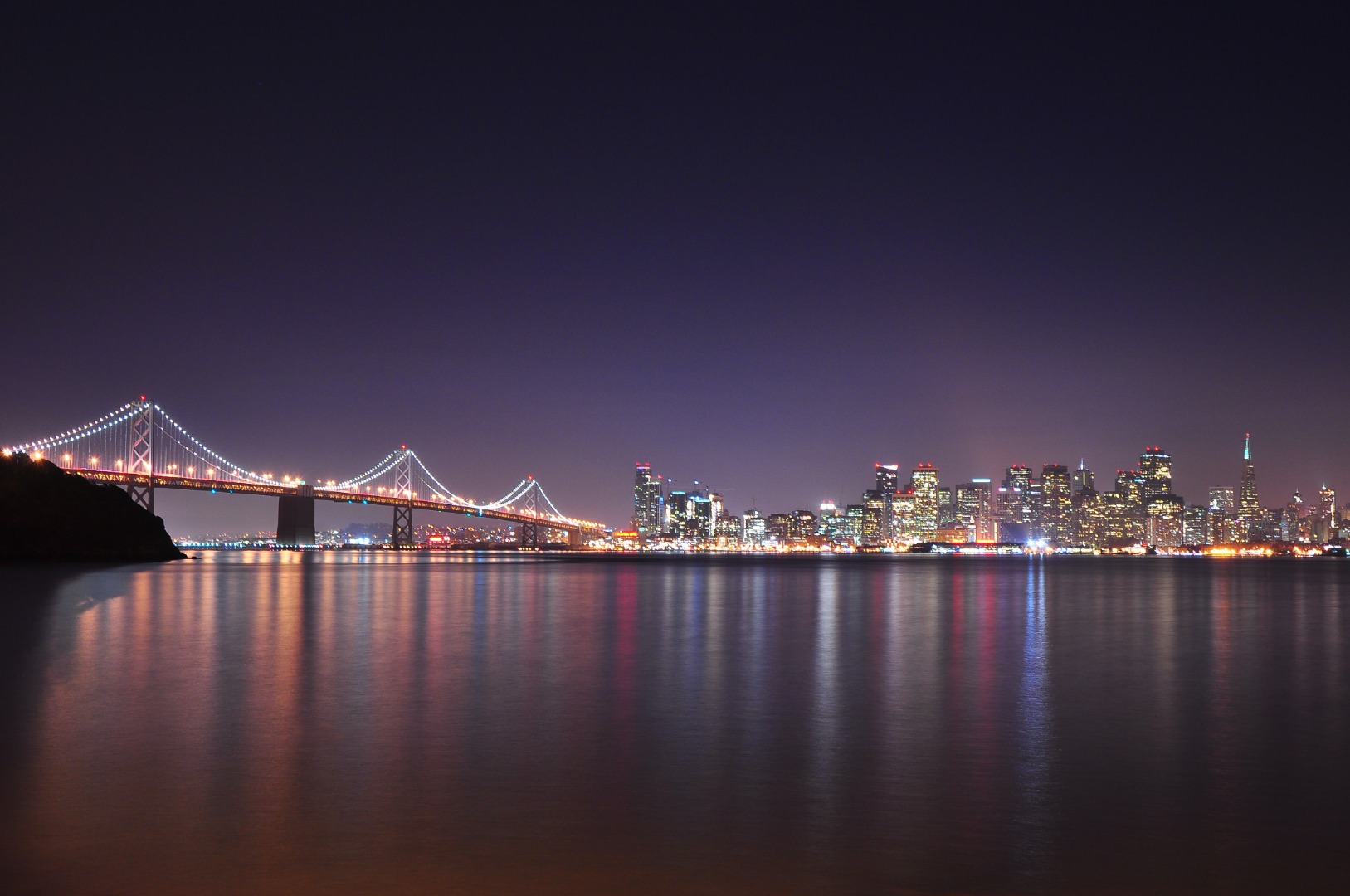 The Golden rule of the Golden State: If you're looking to start up a techy legal career in Cali, you'll want to venture north to the shores of the Bay Area.
The Bay Area is home to some of the largest tech companies in the world, so much so that "it's on the map for being one of the most innovative and dynamic regions in the US," Lateral Link's Susan Agopian underlines. Three out of the US's five Big Tech companies are headquartered in the area, but it's not just the giants who are at home here. San Francisco's Bay Area undisputedly holds top spot as the US's startup hotbed; according to StartupBlink, it's home to over 8,000 startups, and even snags pole position globally. "It's unlike any other region with its ability to transform every few decades, from the Gold Rush, to the Summer of Love, to Silicon Valley," Agopian adds. Each phenomenon draws more and more attention to the Golden State; it's this very magnetism which sees California's economy sit comfortably as the largest in the US. In fact, "If California were its own country, its economy would rank the fifth largest in the world!" she highlights.
In the same way the Gold Rush of the mid-1800s drew in those in pursuit of prosperity, and the 1967 Summer of Love captivated the attention of folk worldwide, today, "The Golden State continues to attract out-of-town attorneys because of its thriving media, biomedical, and tech industries," Agopian tells us. The Bay Area itself, nestled in Northern California, "has always been very alluring. It's a bit of a unicorn," she explains. "It gives people who are more innovative and tech savvy – or even tech curious – the opportunity to dabble in the latest and the greatest when it comes to anything and everything related to tech." And ultimately, she stresses, it gives attorneys the opportunity to "build a cutting-edge legal practice."
"It's become increasingly obvious to firms that having a physical presence in the Bay Area is going to yield dividends over the long haul."
As such, "There's been a ton of money pouring into Northern California from around the world," Zach Sandberg, principal at Lateral Link tells us, "And that's what's drawn a lot of firms in." Agopian adds, "The rush comes as San Francisco saw a 23% decline in rents over 2020, coupled with huge profit gains for many top firms. This shifted the risk equation for several firms with Bay Area aspirations by giving them the extra cushion to open offices in the Bay Area." During the pandemic years, "The tech sector held steady as others struggled, with tech-related shares helping lift US indexes to record highs in 2020. We have Google, Facebook, Apple and Salesforce based in the region and that really drove the demand for firms to be in the area." Recent years have seen UK Magic Circle firms Freshfields and Allen & Overy set up shop in NorCal as part of their US expansion strategies. These new players have "drawn in top tier talent at both the partner and associate level," Sandberg reflects, noting that A&O's preeminent merger with Shearman & Sterling is likely to prompt further investment in the area.
He also draws attention to the entry of top tier New Yorkers to the Bay Area around 2021, signaling that the NorCal market is very much within their growth strategies; Cleary Gottlieb opened up two Bay Area offices in Silicon Valley and San Francisco, while Debevoise and Paul, Weiss both entered the market with San Francisco offices. There are a number of factors that continue to attract specific firms to the region. Agopian suggests, "Many rising FinTech companies are also based here, and are a big draw for New York firms with experience representing traditional financial companies," while, more broadly, Sandberg explains, "As technology is becoming imperative to how businesses operate, it's become increasingly obvious to firms that having a physical presence in the Bay Area is going to yield dividends over the long haul because you're able to make connections with key players in the industry."
With growth of the NorCal legal market very much on the cards, we spoke to Lateral Link principals Susan Agopian and Zach Sandberg, and senior director Liz Soderberg, to better understand the nuances of the region's legal landscape and what it has to offer lateralling associates and partners.
Silicon Valley
"Silicon Valley is the heart of the technology industry in the United States," Sandberg neatly sums up. It's the hub for innovation, and that's no secret when you consider the big tech players coming out of the area. "Apple traces its roots to Silicon Valley," Sandberg tells us. "Though their main offices are now in Cupertino, Steve Jobs and Steve Wozniak originally set up shop in a garage in Silicon Valley. And even before that there was Hewlett-Packard (HP) which was one of the Silicon Valley OGs." Reflecting back to the 1940s, before the name 'Silicon Valley' had even been coined, the area was home to engineering and aerospace companies working on military technology; "There was already a lot of intellectual activity in the area which set the stage for the tech industry," Sandberg explains. And, of course, the region is in close vicinity to two of the best universities in California – Stanford University and University of California, Berkeley. "It's an intellectual Mecca," he considers, "And it's created a hub that draws in companies and talent."
Regardless of the aforementioned influx of Manhattan-based corporate heavyweights to the region, transactional work has been at home in the Bay Area for some time. "The driving factor in the market here has been transactional work, whether that's big companies buying small tech companies, smaller tech companies merging, or one medium sized tech company acquiring another," Sandberg tells us, adding that "over the past few years we saw a huge uptick in capital markets, though that's slowed a little now." As is expected in a hub of innovation and startups, venture capital is also pretty comfortable in the region. "You've got Sand Hill Rd nearby, which is where the biggest venture capital firms in the world all reside," Sandberg points out, "So if you're an entrepreneur out pitching your startup, you'd make the rounds there to meet with the VCs." You'll find the likes of Andreessen Horowitz and Sequoia Capital headquartered here.
With global economic headwinds as of late, it's no secret that hiring has slowed. There are, however, certain practices that remain active. "Across the market, litigation has gone up," Sandberg notes. "I've seen a huge push towards litigation in all of its forms, particularly patent litigation and labor & employment litigation." Focusing in on the market in Silicon Valley, Sandberg anticipates intellectual property "will continue to be fairly active." Of course, "Intellectual property is at the heart of Silicon Valley. There's a huge emphasis on anything life sciences related, and there's a ton of money to be made in the pharmaceuticals industry," he explains. And finally, "labor & employment has been recession-resistant," Sandberg tells us. "Labor and employment practices have undoubtedly been affected by their clients making layoffs, including the widely reported layoffs made by tech companies. Even law firms, which have typically made very few layoffs, have not been immune from taking reduction in force actions," he notes. In a non-turbulent market, "Labor & employment attorneys will be needed to navigate employer-employee relationships, and if you're a startup, you'll need an attorney to lay out the groundwork for hiring people in your framework." In summary, though the work in Silicon Valley is broad, one aspect remains fairly certain. Thanks to the region's tech focus, Sandberg tells us, "It would be unique if an attorney's practice did not touch some type of technology."
"Silicon Valley is all about disrupting the status quo."
In line with its trend of all things innovation, the region is home to a number of 'virtual' law firms – firms that follow a decentralized method of practice. "The reason a lot of these firms come from this area is because Silicon Valley is all about disrupting the status quo," Sandberg considers. "It's about doing things differently and that's what's at the core of being an entrepreneur." These firms offer attorneys more manageable hours thresholds. "They may be looking at closer to a 1,500 to 1,600 work year for their attorneys, which is more akin to a traditional 9-to-5 job than most," he explains. Examples include Scale and Silicon Legal Strategy, the former of which recently acquired a Texan IP firm, as reported by Reuters. Though the traditional law firm model is not set to go anywhere anytime soon, Sandberg reports 'virtual firms' are "capturing more market share and drawing in partners who want to work fewer hours. Some are either about to, or have entered the AmLaw 200," he adds.
On the topic of decentralization, it's no secret that tech hubs are popping up across the US – think Austin and Salt Lake City. But that's not to say they'll be stealing the spotlight from Silicon Valley. "I do think the tech industry will be increasingly decentralized," Sandberg considers, "But I don't think it's a threat to Silicon Valley, demonstrated by the firms that are opening up new offices here to tap into the market. The top players are here and they've been here for many, many years so I just don't see that going away, in the same way Wall Street will always be the seat for finance and big banking."
San Francisco
Not too far from the legal hubbub of Silicon Valley is the sprawling metropolis of San Francisco. While the legal ecosystems of both areas bleed into one another, San Francisco has its own distinctions, including a more urban lifestyle which may be attractive to younger attorneys. "There's the view from most big firms that there's really a lot of value to having a physical office space here in San Francisco," Liz Soderberg explains. "You've seen that with a bunch of new firms opening up in the region in the past five years. "A case in point: as mentioned earlier, Cleary entered the NorCal market with two outposts – Silicon Valley and  San Francisco. Soderberg adds, "There's a sense that it's the place to be, and there's a lot of innovation coming out of San Francisco. There's a giant ecosystem that has developed around the tech companies here, and clients are communicating to firms that they want their lawyers here where they're headquartered."
"There's a giant ecosystem that has developed around the tech companies here."
Comparing the two locales, Soderberg explains, "Silicon Valley is where you see most of the technology companies and venture capital firms grounded. Any firm with an emerging companies practice is going to have an office there, but you'll find most of those firms will also have an office in San Francisco." Think NorCal OGs Cooley, Gunderson, and Wilson Sonsini. However, Soderberg notes, "In San Francisco you'll find more private equity and real estate clients."  It's this varied clientele that "brought Kirkland & Ellis out here 20 years ago, and it's what's bringing out Paul, Weiss today," she emphasizes.
In terms of active practices, Soderberg tells us, "California is seeing a lot of energy work right now. There's been a rise in demand nationally, but California in particular has always been at the forefront of the renewables space." She explains, "The Biden administration has, at the federal level, put out tax incentives to move towards renewable energy, but it's also California specific. The California State government has also pushed out a bunch of tax incentives to get people to use renewable energy, and legal work is obviously going to follow." In San Francisco in particular, "Commercial real estate has taken a huge hit, so we're seeing a lot of real estate work," Soderberg tells us. The city's real estate market is still reeling from the effects of the pandemic, and commercial landlords are relying heavily on real estate attorneys to help them navigate this new landscape. And in other news, private equity's hiring. "It's kept me busy recently!" Soderberg reports. "The new firms that have opened up here are all looking for private equity associates."
Lateralling as an associate
Like the rest of the market, hiring activity is not matching the heights of the pandemic years. "Two years ago, there was a ton of activity, even at the junior level," Sandberg recalls. As the market has normalized, it's no longer the case that firms are seeking out junior talent, and the attention is shifting back to those in the three-to-five-year range. "A strong mid-level is always going to be attractive to a firm," Soderberg stresses. "It's difficult to place anyone under a third year right now because most firms saw a big increase in summer associate programs over the past few years which is obviously feeding the first- and second-year classes."
Something new that has emerged from this market, though, is firms seeking out senior associates. Sandberg notes, "There is a select need for senior associates; some firms are really happy to hire seniors who are highly skilled, especially if they don't have a ton of movement on their resume." It's key to note that the latter point applies to associates looking to make a move at any level. Sandberg also points out that boutiques have seen an increase in lateral activity. "We're now seeing a lot of unique boutiques, like a thirty-person firm, hiring lateral associates," he says.
"Something that's unique to San Francisco is there are a lot of candidates coming from other regions," Soderberg reports. "And the good thing is most firms in San Francisco are more than happy to hire a New York associate." Candidates relocating from out of state will obviously have to take some time out to study and sit the bar exam, but luckily, "Most firms are willing to let their associates take that time off to study and get California barred."
It's also helpful to have a story. "Firms want to know your motivations for moving," Soderberg highlights, whether it be moving back home, relocating with a significant other, or seeking out a new adventure that aligns with your career goals.
The Bay Area Partner Market
While the associate lateral market has cooled off recently, lateral partner hiring is still very much on firms' radars. According to national statistics published by NALP, while associate lateral hiring saw a 19.6% decrease from 2021 to 2022, lateral partner hiring increased by 5.5%. San Francisco in particular saw a 14.8% increase in partner hiring.
"...lateral partner and group acquisitions are the talk of the town."
Of course, 2021 saw the legal market reach record profits since before the 2008 financial crisis. "The unprecedented demand for transactional practices led to double-digit increase in profits-per-equity-partner across all sectors," Agopian explains of the record-breaking year. As the tech industry steered the US economy through the pandemic, "The West Coast saw even greater demand for transactional work due to the concentration of tech clients here, and a heightened desire to deepen tech industry ties in the region," she recalls. "To capitalize on that demand, we saw this influx of firms coming in and opening outposts in the Golden State, particularly in Northern California, which led to the associate hiring frenzy." But as things go, what goes up must eventually come down. Agopian explains, "In 2023, the growing economic and political uncertainty has significantly reduced the market appetite for transactional work, and the demand for associates is no longer prevalent. We are now witnessing an era of increased merger appetite, where lateral partner and group acquisitions are the talk of the town."
In the current market, as is the case with associate lateral hiring, smaller firms are seeing greater lateral partner activity. In fact, NALP's statistics for 2021 to 2022 show a whopping 61% increase in partner hires at firms with a headcount of 250 or less. While there is still movement between big AmLaw firms, Agopian reports, "Midsize, regional, and boutique law firms have seen higher growth than their AmLaw 200 peers. Some of the contributing factors are flexibility in remote work arrangements; the rise of countercyclical practices, like litigation, bankruptcy, and labor & employment – practices in which small firms and boutiques often specialize; the ability to offer BigLaw partners rate relief; and the opportunity to bill less," she explains.
Much like the rest of the market, in the Bay Area, "The last couple of years were all about transactional practices, like corporate/M&A and private equity," says Agopian. Conversely, "The market in the last year has pivoted heavily toward litigation. The pandemic helped contribute to emerging areas of law such as privacy, cybersecurity, IP, labor, energy, and health." She notes, "As the legal industry continues to change and evolve, these emerging areas of law will also continue to grow as innovation never happens in a vacuum. Fortunately, there's good news for the industry - its job growth is projected to increase by 10% between now and 2033. There are green pastures ahead."
---