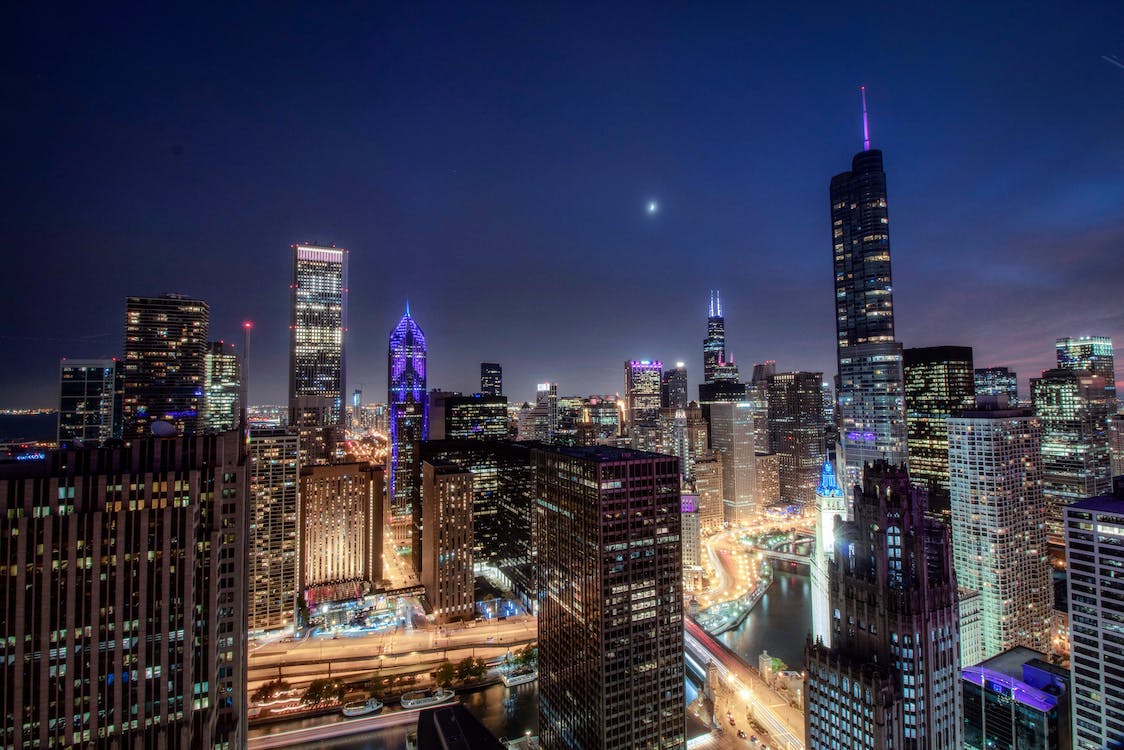 Looking for a top startup ecosystem with quality work, better chances of making partner, and more bang for your buck? Then you're looking to lateral to the Midwest.
There are plenty of stereotypes about the Midwest. Some are positive, like the idea locals are permanently friendly. Others are more neutral, like there's a lot of corn in the Midwest (really, there is!), and others have an impression of a slightly bucolic region, with longer vowel sounds and an abundance of tractors.
But you know what they say about assumptions making you look foolish. While the Midwest might not be a New York of the legal world, it's far from being a sleepy financial and legal backwater. Two of the Midwest's twelve states were in the top ten for GDP by State in 2023, with Illinois coming in fifth and Ohio in seventh. In addition, given the stellar list of companies that call the Midwest home, which include John Deere (the tractors have to come from somewhere), Target, and Procter & Gamble to name just a few, the area's economic prowess shouldn't come as a surprise.
To get a better sense of the Midwest legal market, we spoke to Lateral Link's Ashleigh Goldberg, Anna Szymczak, Zain Atassi and Jesse Hyde to find out what it has to offer both associates and partners.
Marvels of the Midwest
There are no two ways about it, the Midwest is huge. We are talking about twelve very different states with their own cultures and market niches. But across our interviews, several things were common to the region and like anywhere, there are plusses and minuses.
"BigLaw compensation in Chicago is the same as it is in New York, LA, San Francisco, and DC."
Kicking off the positives is the lower cost of living; cheaper real estate and better schools all equate to a more comfortable lifestyle. "Even if the salary is lower, you come out on top" Anna Szymczak remarks and Ashleigh Goldberg agrees: "I placed a candidate who relocated from a large city on the West Coast to a smaller Midwest market with a 50% pay cut and thought they would be able to live more comfortably on the lower salary." Even in Chicago, where prices could be expected to be higher, your salary goes further. "You can own a studio in Manhattan for a just under a million dollars," notes Jesse Hyde, "in Chicago that gets you a three-bedroom house." Zain Atassi adds that "BigLaw compensation in Chicago is the same as it is in New York, LA, San Francisco, and DC, and yet the cost of living here is 50%, 21%, 35%, and 23% lower, respectively, so the buying power associates enjoy here is tremendous."
Another advantage, says Goldberg, is that "the ability to make partner is absolutely realistic! It's less competitive here." In fact, our latest Chambers Associate survey results show around 68% of Midwest associates feel partnership is a realistic goal. For comparison, just 49% of East Coast associates felt the same way. Hyde says that even in a big city like Chicago, people's chances are "a little easier here as most of the firms are two-tier" he explains, adding that "people have a reasonable chance of making non-share partner, even those Chicago firms with single-tiered structures sometimes have more flexibility in partnership elections."
One drawback to consider was diversity within these firms. Goldberg admits "when I speak to associates that's what's lacking." Adding to the problem, Szymczak suggests that while law firms in smaller markets like Cleveland are making efforts, some firms "don't have diverse talent to attract diverse talent, which can create a negative cycle." However, the picture is slightly different in Chicago, an area where Hyde explains "firms are making a concerted progress toward being Mansfield 5.0 certified" (Mansfield certification is achieved where firms can show year-long progress in hiring diverse candidates into leadership roles) adding that "the commitment from firms here is adamant and deliberate." However, Hyde also notes that like the rest of the market, "recruitment outstrips retention."
"Some of the offices here are midsized offices of AmLaw 100 firms, where lawyers have greater client contact and work in smaller teams."
Chicago
Let's give credit where credit is due. Atassi points out that "Chicago is a major metropolis – the third-largest city and legal market in the US based on BigLaw headcount. Chicago is a powerhouse city, both legally and culturally speaking."As the legal mecca of the Midwest, Hyde indicates Chicago is dominated by transactional work including "big-ticket M&A, private equity, capital markets and finance. Debt finance is particularly significant." Moreover, there is plenty of litigation in the area too, be it commercial or IP. Hyde explains that "from a practice perspective you have exposure to the same practices as other large markets like New York or DC." The city is home to some absolute giants including the players of the Chicago Bulls, but in terms of business, McDonald's, United Airlines, and Walgreens all call the city home. Not to mention West Loop, which Hyde describes as "our Silicon Valley," where the likes of LinkedIn and Google have set up shop. But Hyde notes the majority of the deal work in Chicago comes from private equity acquisitions, where firms represent some big names in the private equity space such as Apollo Global Management and Bain Capital. Other work includes strategic M&A for large corporations like Walgreens and General Electric. These are massive companies doing huge deals and Hyde highlights that "what makes Chicago unique is that if you want to work on large deal teams you can do that. But some of the offices here are midsized offices of AmLaw 100 firms, where lawyers have greater client contact and work in smaller teams." These lawyers, says Hyde, are then "able to have greater responsibility and be an integral part of those deals."
Another big area Hyde identifies is real estate, with a lot of work with REITs, real-estate developers, investors, and private equity funds. "Debt finance, trusts and estates work, and corporate tax are big and we're seeing some more growth in project finance," says Hyde. On the non-transactional side, "there is a range of commercial, securities, and products-liability-related litigation as well as sizeable white collar government investigations practices. IP litigation is also big." Chicago is also starting to become a bit of a tech hub, with a trend toward data privacy, fintech and tech transaction work. Hyde notes this is evidenced by several big tech-focused firms, like Cooley, opening their doors in the Windy City in the last three years.
Talking about the weather, how bad is it? Chicago, we've heard, has a reputation for being pretty chilly. "The weather is not that much colder than, say, Boston," laughs Hyde. "I've been on the East Coast quite a bit and I don't think the winter is significantly more intense. I don't think that should dissuade you."
Michigan and Ohio
Outside of Chicago, the Midwest might not leap off the page as an obvious legal stomping ground. But in 2022, Detroit topped Startup Genome's 2022 Global Startup Ecosystem Report (GSER)rankings as the top emerging startup ecosystem, valued at a whopping at $91 billion with Kuala Lumpur trailing by a massive $20 billion. Szymczak asserts that "Detroit has become a hub for young people," highlighting the area as a bustling, exciting place to live and work.
In terms of legal practice focus, Szymczak explains that both regions are "litigation and corporate heavy." In Ohio there's "a focus on product liability, pharma and medical devices and business tort." In Detroit, Szymczak notes "we've seen an increase in bankruptcy and supply chain litigation." The legal landscape is "overall less BigLaw" and more "great boutiques and midsized firms" says Szymczak. In Detroit, for example, "there are 21 AmLaw200 firms," while in comparison, "Chicago has 94." On top of servicing the burgeoning startup market, Szymczak reports that there's a strong "automotive sector in Detroit." While in Michigan she adds there are "a number of tech companies, and manufacturing companies." DTE Energy, Ford, and General Motors can be found in Michigan, while Cardinal Health, Kroger, Procter & Gamble, and Marathon Petroleum call Ohio home.
Minnesota and Wisconsin
Whilst Detroit was GSER's top-ranked city for startups, Minneapolis ranked fourth. Atassi thinks the reason for the uptick in startups in the area is because it's "easier and more affordable to start a business there." Alongside litigation, real estate and IP work, Atassi tells us Minnesota and Wisconsin are also known for corporate & natural resources and environmental work. In terms of industries, Atassi states that "manufacturing is a big one." Adding that "in Minnesota, healthcare, retail, food and agriculture are big, with names like UnitedHealth Group, 3M, and General Mills, alongside some other big Fortune500 players like BestBuy, Target, and U.S. Bancorp." Over in Wisconsin, Atassi says you will find "Northwestern Mutual, Kohl's, American Family Insurance, Oshkosh, and Miller Brewing Company." She further explains that "Wisconsin is also well known for food, beverages and tobacco, and is the leading producer of cheese in the US."
For lawyers interested in the area, but not wanting to sacrifice the ability for top-quality work, Atassi explains "they are smaller legal markets, but attorneys can work for big-name clients on interesting and sophisticated matters." She adds that firms range from "everything from BigLaw, to midsized, to boutiques." For example, you have the likes of Dorsey & Whitney and the satellite offices of Greenberg Traurig, DLA Piper, Hogan Lovells, and Jones Day in Minnesota. In Wisconsin, you will find Foley & Lardner's GHQ, which is the largest firm there.
 Kansas City & St Louis
In the smaller locales of Kansas City and St Louis, litigation is the biggest practice, followed by corporate, real estate and IP. Goldberg confesses that "there's not a huge amount of BigLaw work here; mostly, it's regional." However, there are a few BigLaw players such as Polsinelli, Bryan Cave, Husch Blackwell, and Shook, Hardy, & Bacon. As well as several offices of AmLaw firms, and regional firms representing "both regional clients and clients looking for lower rates."
"There's less traffic, better schools, and bigger square footage."
So, what are the salaries like? "First years at large firms here typically start at $190,000," Goldberg explains. For comparison, BigLaw firms in major areas typically start at $215,000. "The top of the salary range is lower as well" admits Goldberg, "about 20% lower." For those interested in more regional firms she adds "it's about a 30-50% cut" if you're coming from major markets, but this depends on the sort of firm you are looking for. Goldberg suggests "if you're going to a boutique doing sophisticated work, then you may be starting about $170,000 to $180,000. And, if you're going to a more local litigation shop, dealing with a wide range of matters, then it's likely closer to $100,000 to $110,000." But the salary deficit is more than made up for by the comparative cost of living. Goldberg suggests that this is the biggest driver of lateral moves to the area: "You can have a much more comfortable life, if that's what you want. There's less traffic, better schools, and bigger square footage."
Who's coming into the area and why?
It is for these reasons and more, Goldberg tells us, that most laterals come into the region. She explains that the typical candidate is someone "who cares less about salaries and more about opportunities and a better way of living." Or as Atassi proposes, they're looking for "somewhere where the cost of living is lower and they have greater buying power." In short, Atassi reflects that, "people lateral because of work-life balance. They want to go where they have a sustainable long-term future." But it's not just that, lots of associates looking to move to the area are moving back home. Atassi observes that her clients have typically done "a few years in a big market and are now looking to settle down and start a family."
In Chicago specifically, the story is the same, but slightly different. "We have some of the best schools in the country," boasts Hyde, "so, if you're starting a family that's a consideration." However, unlike the draw to home for the rest of the region, in Chicago it's people who want to move to the city to tap into a bigger market. Hyde explains that "if you're from the Midwest or a neighboring state and wanted to be in a larger city, but relatively close to home, Chicago offers the same opportunities as New York." Indeed, Chicago offers the best of both worlds in terms of both urban and suburban living. "Chicago is a city of neighborhoods" Hyde professes. "You can live in the West Loop, River North, or Streeterville, which are more urban focused, but you can also live nearby in Lincoln Park, Old Town, or Hyde Park, for example, and feel like you're in a neighborhood." With a smaller geographic footprint, Hyde clarifies "there's a much more proximate relationship between them." He explains that "you can take the bus or the L, or drive in" and of course, "we're also by the lake. It's a great lakefront, with parks and a beach area."
"There is more to the Midwest than farming and cornfields."
Over in Detroit, Szymczak highlights the "post-industrialization revival vibe" and that "Cleveland and Detroit both have deep musical roots. Both cities offer an array of museums, art galleries, beaches, natural areas, and so many opportunities for leisure and entertainment." Szymczak also shines a spotlight on the lower cost of living, "Chicago's housing market is something like 300% more expensive than Detroit. If you want to buy a nice, big house you might want to consider Detroit and Cleveland." This is much the same in Minnesota and Wisconsin, Atassi reasons that "your money is going to go a lot further there. For example, the cost of living is 40-60% lower in Wisconsin and Minnesota than in San Francisco and New York. That's significant." In addition, Atassi adds "these cities all have some great, unique qualities. There is more to the Midwest than farming and cornfields. There are vibrant cultural scenes and robust economies. Smaller doesn't mean substandard." There are, she assures, "good restaurants and a great music scene."
In the locales of Kansas City and St Louis, Goldberg tells us: "A lot of people think they're flyover cities, but there's a lot going on here. There's a lot of culture. There's anything you could want in a big city, without being overly crowded and congested. I moved here from Miami and I remember thinking 'I'm not going to like it' and five years later here I am, and I love it!"
Top tips for laterals
Given the profile of prospective laterals, Atassi, Goldberg and Szymczak stress the importance of having connections in the area. "It's important for firms that people have ties to the area or have a reason to be here. Either they're moving home, or their spouse is" explains Goldberg, noting that "They want people who are going to stick." Szymczak agrees, suggesting firms "want people who have a strong local network and existing relationships." Though, Szymczak concedes that "Obviously, if you're a coastal lawyer at a top firm, you'll have an opportunity here," but even then "cultural fit is a big thing."
In Chicago, Hyde shares that "the corporate groups are interested in people from the elite New York firms." Adding that "if you're looking to get to Chicago long-term, that's a good way to make yourself marketable." Hyde also says the way to set yourself up for success in both transactional and litigation practices is "making sure you're getting as much substantive experience as possible." In transactional practice groups, "attaining primary or ancillary document drafting experience is more beneficial than managing due diligence." On the litigation side, "motion practice and deposition experience is, of course, more coveted than handling discovery and document review matters."
Another piece of advice: know what firms are looking for and how you will be a mutually beneficial match for them. Atassi stresses "you need to know your audience and play that to your advantage." She continues, "if you are looking to make a lateral move to a regional firm, you don't want to go in saying 'I want a big global platform!' You need to play up your ties to the area and your contacts in the Midwest." It is for this reason that Goldberg suggests candidates "find a recruiter that's local or has a network in the area. There are a higher number of opportunities, and there's a preference for local recruiters."
---