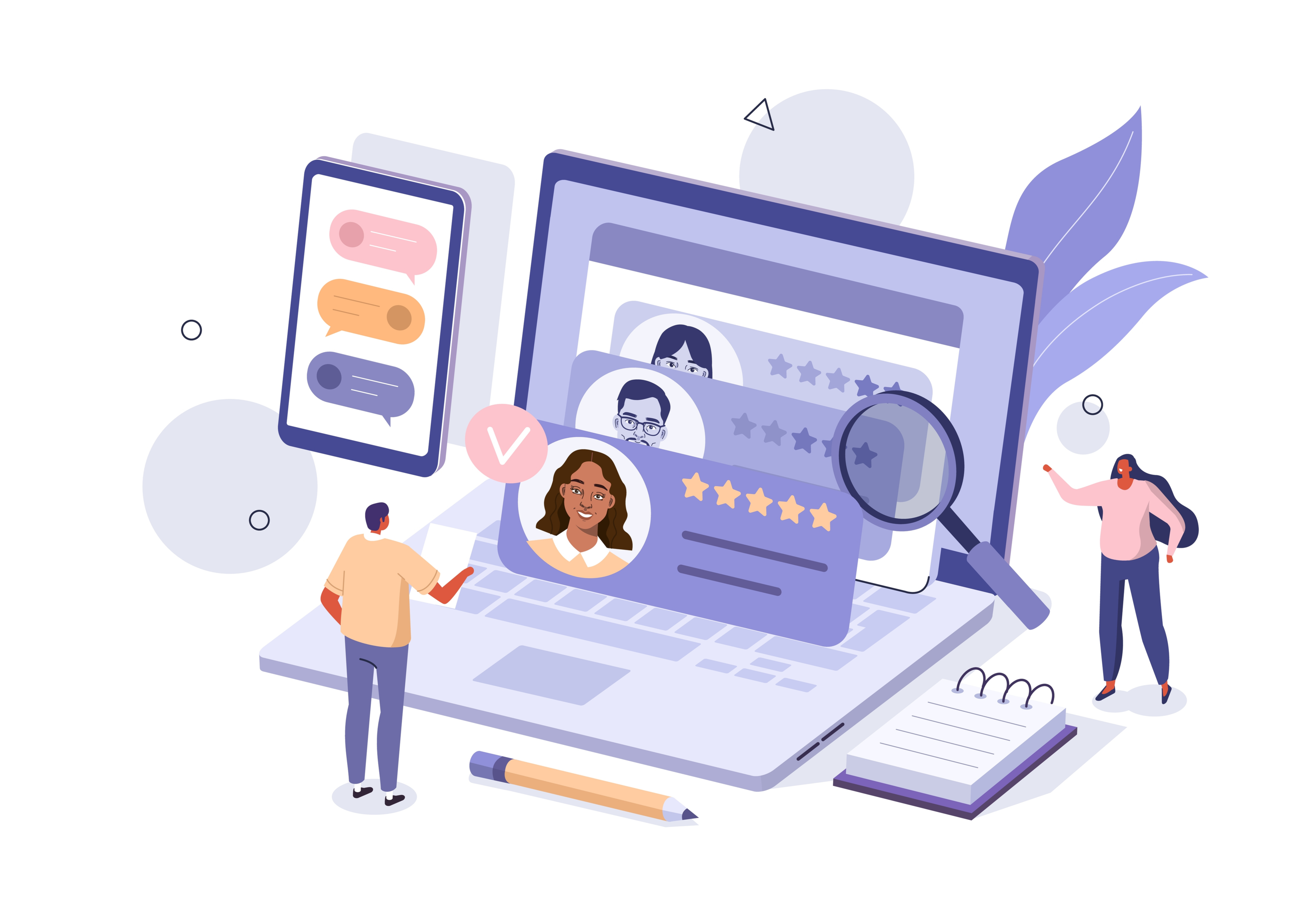 Chambers Associate brings you ten stories to be aware of in the lateral recruitment market right now.
It's no secret – legal recruitment is a candidate's market right now. In early March, Chambers Associate travelled to Scottsdale, Arizona to meet with the National Association of Legal Search Consultants (NALSC®) at its annual symposium. Every year, these recruiters get together to share insider knowledge and discuss trends and issues affecting the lateral recruitment market. As one attendee put it, "the conference was an opportunity to learn from the best: fellow search consultants, law firm recruiting professionals, managing partners, in-house counsel, and other legal industry experts. The topics were timely and there were useful take-aways we can put to use right away to be even more successful."
Basically, this is where key players behind your next career move get together to discuss trends, debate how-tos and share insider knowledge of the lateral recruitment market. Here are a few of the stories that caught our attention:
1. Associate turnover at its highest since the financial crash. Here are some of the numbers:
Data from Thomson Reuters reveals that turnover among associates rocketed from 15% to nearly 25% in the last 12 months. At 3.8%, lawyer headcount growth is the highest it's been since 2008. In particular, there's been huge growth in corporate M&A departments at midsized firms.
2. Some firms are increasing their internal referral bonuses in a bid to get and keep the best talent amid all the competition.
At one firm, attorneys are awarded $50,000 for bringing in a new hire (if they're still there after a few months!). Recruiters, understandably, aren't too pleased about this one.
3. Make sure your LinkedIn is up to date.
If you want to be found for the right role, make sure your LinkedIn and any other online bios are up to date. When looking to fill vacancies, tons of recruiters and firms use specialized software created by Leopard Solutions, which sources publicly available data from LinkedIn and website bios to produce a database of potential candidates.
PODCAST: How to navigate your job search with NALSC president, Mitch Satalof
4. The most successful partners (aka rainmakers) share a distinct set of characteristics.
In her latest book Rainmakers: Born or Bred, renowned litigator Patricia K. Gillette identified four key characteristics shared by successful rainmakers. They were engagement, dominance, motivation, and risk-taking (and we'd recommend getting a copy of the book to get the details on each trait). Gillette also notes that the most successful rainmakers mostly came from blue-collar backgrounds, did not go to top law schools, and had a history of working in the service industry, regardless of gender or ethnicity. Take that, elitism.
5. Compensation at law firms is increasingly outstripping that of in-house roles.
As a result of the ongoing pay wars, compensation offered by firms (in most cases) now far exceeds that offered for in-house positions.
6. Incentivizing associates to return to the office is a challenge for firms.
Flexible working arrangements look set to become permanent features of the future. However, many firms are struggling to reconcile the benefits of remote working alongside the value of in-person training. There's also the ongoing challenge of effectively integrating new recruits.
7. Remote working policies can differ even within law firms.
The extent to which associates can work remotely could depend on their office location, practice area, and the preferences of the partners they work for. Lateral recruits should figure out what to expect in their specific office and practice group before starting. Recruiters recommend emulating the behavior of more senior lawyers to aid in integration.
8. Associates who want to leave their firm within one year rate their firms' D&I efforts significantly worse than peers who intend to stay longer.
Ok, we're cheating with this one because it's a finding from our own research. Obviously, people who intend to leave their place of work within one year are likely to be unhappier with their employers than those who intend to stay longer. However, we found that those who intend to leave sooner than others were significantly more dissatisfied with their firms' diversity and inclusion efforts than they were in any other category. This suggests it could be a key motivating factor for associates who want to jump ship.
9. The competition posed by the Big Four is forcing law firms to rethink how they provide legal services.
According to research by ALM Intelligence, firms are increasingly offering more holistic consultancy style services to clients in a bid to remain competitive with alternative legal service providers.
10. You should expect your recruiter to meet a certain standard – they will expect it from you too.
We heard about all sorts of tales about the difficult challenges that can arise during a job search, and the tricky situations recruiters have to steer their candidates through, from exclusivity agreements, to counteroffers, to placements jeopardized by conflicts. In short, there are do's and a don'ts for all parties involved in a placement, and that's why the NALSC Code of Ethics® exists.
TOP READ: How to work with legal recruiters: The Good, the Bad and the Ugly world of legal recruitment.
---
Commenting on the symposium, NALSC president Mitch Satalof said: "NALSC is a community in which like-minded professionals in the legal recruiting industry gather together to learn, network, and enjoy a friendly camaraderie. Our substantive programs in intimate settings allow search firm attendees, law firm recruiting professionals, and leading industry experts the opportunity to share a wealth of practical legal recruiting knowledge."
---