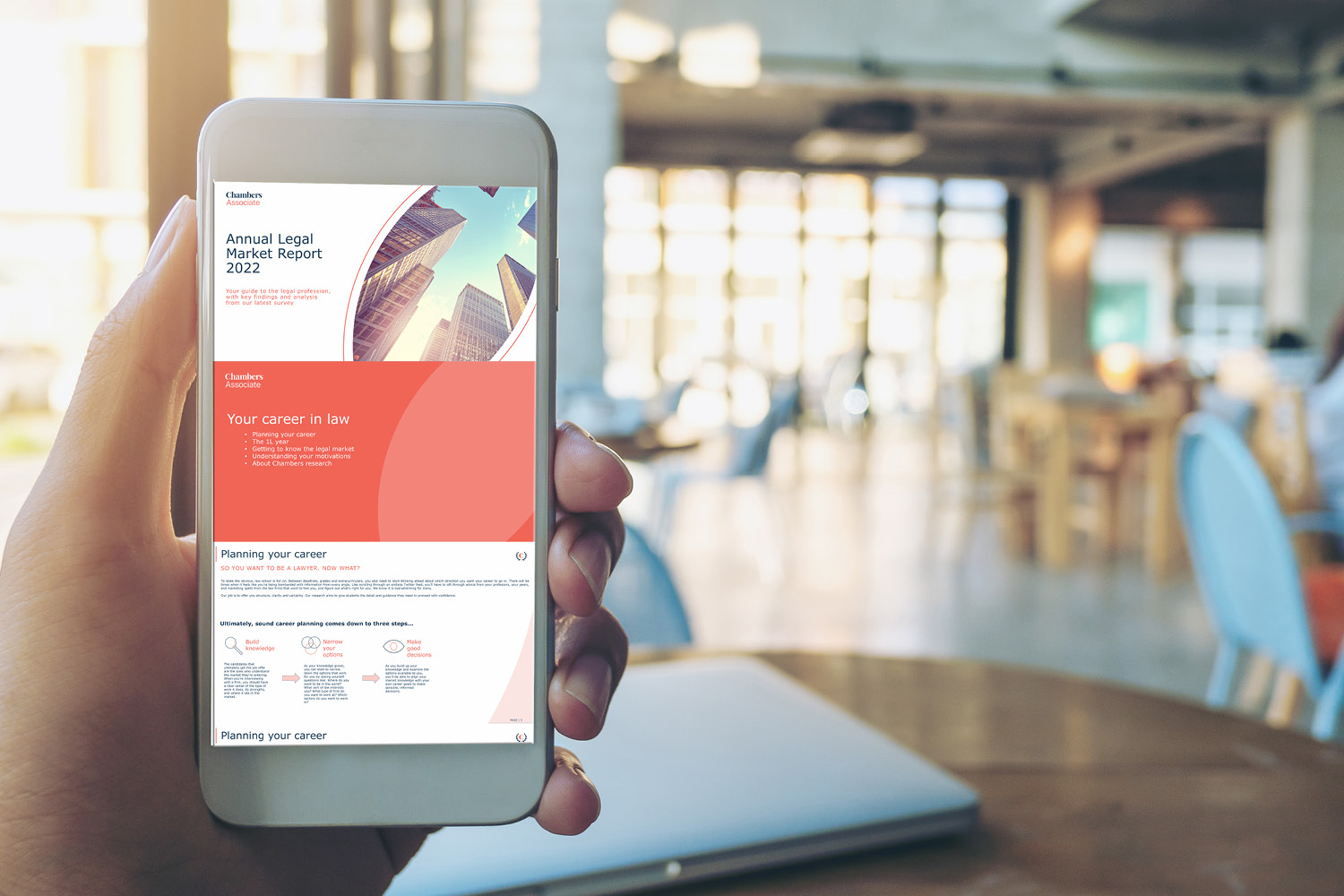 Download the ultimate resource on the legal profession to help you plan your career in law: the Chambers Associate Legal Market Report 2022
Your guide to the legal profession, with key findings and analysis from our latest survey
New for 2022 is the Chambers Associate Annual Legal Market Report which is the ultimate e-guide for students and those looking to progress into a career in the legal profession.
Our dedicated research team has carried out hundreds of hours' worth of interviews and in-depth and unrivaled market research to bring you everything needed to plan a career in law, a view of the legal market and tips, and expert advice to aid in decision making along the journey.
In this report, questions such as 'How do I become a lawyer?', 'What is the average salary for a first-year associate lawyer?' and 'How to decide what area of law to practice' are answered to ensure when a career in law is in your plans, you have the tools and information to make the right decision for your career.