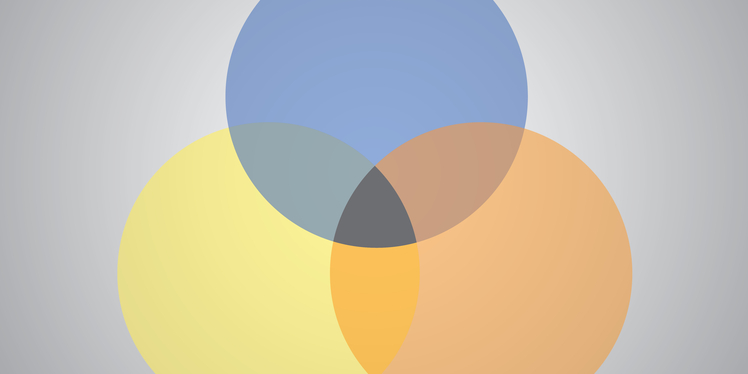 As law firms continue their DEI efforts, it is critical that they, along with others in the professional services sector, understand and address the role intersectionality plays in true progress. Here four Paul Hastings women give their views on working in the legal sector and the impact of intersectionality in their profession.
Chambers Associate: What does it feel like to be a female lawyer in 'BigLaw'?
Phara Guberman, partner: I have been very fortunate to work with supportive partners, mentors, and team members throughout my career who never focused on gender. However, that is not to say that I never faced sexism in the courtroom, from opposing counsel, or even during business travel. (Side note: If, as a female lawyer, you travel wearing a navy suit, you may be mistaken for a flight attendant.) I have seen a shift over the years. I am inspired seeing law school classes with more women than men, more women rising to equity partnership ranks, and a greater number of females in leadership positions at BigLaw firms than ever before. We are moving in the right direction.
Diala Minott, partner: It feels very promising and exciting to be a female lawyer today. I started 20 years ago and since then there has been a sea change in views. There is much more proactivity among lawyers collaborating on diversity initiatives, with far more champions for female lawyers in 2021.
Priya Narang, associate: Things are moving in the right direction for female lawyers. We have access to bigger cases and the opportunity to have an even greater impact on these cases. The number of female lawyers in the industry globally has come a long way.
Rachel Ofori, associate: It is exciting to be a lawyer today. While there is a lot of work to be done before we reach true gender equality, I think many firms, and certainly Paul Hastings, have made thoughtful changes to narrow the gap. I'm proud to work for a firm that offers so many affinity programs, specifically the Women's Affinity Network and our work, life and wellness group, PH Balanced, which tackles the unique aspects of being a female lawyer.  
Chambers Associate: How diverse and inclusive is 'BigLaw' from a gender perspective?
Diala Minott: Improvements have been made, but historically I don't think it's been very inclusive. I think the important point for me is that it's not just a gender-based question, it's also ethnicity. I still don't think we are there on representations of ethnicity in BigLaw. It's good that we have a younger generation now that are pushing this agenda and I think things will change. But gender and ethnicity together, which is where I sit, makes me feel that the legal industry still has a long way to go to make that type of person feel included.
Priya Narang: If you randomly pull up a web page of any law firm you will see there still tends to be a small percentage of women in senior positions in BigLaw.
Rachel Ofori: From a gender perspective, I think BigLaw aims to recruit a diverse set of attorneys at the outset, but misses the mark when it comes to retention of diverse attorneys as people become more senior. There appears to be huge gender discrepancies at the partner level. I think there needs to be a concerted effort by BigLaw firms to make it plausible for people of all genders to have sustainable careers by taking into account the unique burdens that different genders experience. 
Chambers Associate: How do you see gender intersecting with other diversity categories within a law firm environment (e.g., ethnicity, LGBTQ+, age, education, social mobility)?
Phara Guberman: As female attorneys, we often hear that we must avoid being seen as "too aggressive" or "not aggressive enough." We may have to think more about what we are wearing to a meeting or to a courtroom because of implicit gender biases. Those biases are, of course, much more compounded with intersectionalities, such as for women of color in this field. I remember reading an ABA study a few years ago that said that 58% of women attorneys of color and 50% of white women lawyers surveyed have been mistaken for administrative staff. Studies like these are not surprising to those of us in the industry – women, especially women of color, are not immediately perceived as equals and face more barriers to success. Diversity efforts and categories must be looked at holistically because attempts to remedy issues for a single diversity category will inevitably fall short.
"Diversity efforts and categories must be looked at holistically because attempts to remedy issues for a single diversity category will inevitably fall short."
Diala Minott: Gender diversity and other forms of diversity are obviously interlinked. There has been a lot of focus on gender equality and many good things have been done recently in certain sectors. But what we don't really see is ethnicity being addressed in the same way. It is just that much harder for a woman with an ethnic background to get ahead compared to their male counterparts. There are already fewer women, then when you consider how many diverse females there are in the industry, it is a bit striking. We need to spend more time consciously thinking about how we can bring ethnicity, gender and social mobility together. Often social mobility is neglected, and we should be looking at all three together because not everyone has equal access to certain professions, such as BigLaw. And that's quite a big issue.
Rachel Ofori: It is critical that law firms take intersectionality into account in diversity programming and initiatives. As a Black, Asian and cis-gendered female, there are ways in which sexism may affect me that a woman of a different ethnicity may have not considered. Specifically, I think that in a lot of the gender-based programming geared toward women in BigLaw, there is often "one size fits all" advice that does not necessarily apply to all women.
 "...it is critical that law firms take intersectionality into account in diversity programming and initiatives."
Priya Narang: Gender intersects with other categories of diversity in numerous ways.Firms are trying to be more inclusive, but they need to recognize that there is inequality beyond gender to succeed.
Chambers Associate: What do you see as the impact of intersectionality within the legal sector? Within Paul Hastings?
Rachel Ofori: Speaking from my experience as a female who is also a member of another underrepresented group, I think my intersectionality gives me a unique perspective that has served me well in my legal career. It gives me the ability to quickly shift perspectives and see things from others' points of view– whether that be an internal investigation interviewee from a different country, a pro bono client, or a fellow attorney.
Generally, I think the growing amount of intersectionality, both within the profession and at Paul Hastings, has made the legal profession a more dynamic, exciting, and inclusive place where we are better able to serve our clients. As our clients become more diverse, it is important that law firms do the same. I also tend to think that the growing prevalence of intersectional identity has also made the legal profession more compassionate and has helped attorneys realize the different experiences and perspectives of their clients.
"I think my intersectionality gives me a unique perspective that has served me well in my legal career." 
Diala Minott: It makes a huge difference when you interconnect gender, ethnicity and social mobility because you're going to get a stronger, more well-rounded person, and ultimately a better lawyer.
Chambers Associate: Can you highlight examples of successful initiatives Paul Hastings is undertaking to address the impact of intersectionality? What do you think has led to their success?
Rachel Ofori: I thinkPaul Hastings has done an amazing job through its Affinity Networks (or PHANs) of addressing the importance and complexities of intersectional identity. As a chair of the Black PHAN, one of my favorite things about Paul Hastings is seeing the time, effort, and resources put into our affinity network programming. It is clear how seriously firm leadership celebrates and supports the various experiences of all its attorneys and staff. For example, at our yearly Black PHAN retreat, Black associates from across the country get to hear from a number of Black partners (of various genders, religions, backgrounds and experiences) about their careers and pick their brains. I feel lucky to be a part of something where I get to hear so many different perspectives and form relationships with Black attorneys who have so many different intersectional overlaps. Across all our affinity networks, the firm does an excellent job of providing a mix of experiences and perspectives. One important element in the success of these initiatives is the level of buy-in from our firm leadership. It is clear that leadership supports these initiatives and is willing to devote the necessarytime and resources to really engage.
"Across all of our affinity networks, the firm does an excellent job of providing a mix of experiences and perspectives."
Priya Narang: The PHANs are responsible for many of the firm's most engaging and progressive policies. One new initiative in London is the Race and Ethnicity Network, which I'm proud to be part of. We have been recently allocated a budget and are excited to begin executing our agenda.
Diala Minott: We also just launched a Diversity and Inclusion Budget Credit Program whereby associates can receive up to 50 qualifying hours toward their bonuses for contributions on specific, pre-approved Global Diversity & Inclusion Council initiatives that advance diversity, inclusion and leadership development. This is an important initiative because what you are doing is telling associates that the work is valuable. I think those initiatives where we are actively encouraging associates to have a strong say are the most effective. They have the freedom to form and shape how these policies will play out in the future.
Phara Guberman: I think a key element that contributes to our initiatives' success is that they are not just reactive – addressing the issues that we are facing now or whatever is getting the most media attention at the moment – but also proactive. An important part of our strategy is to conduct an honest assessment of the firm and regularly create opportunities for feedback. We want to ensure we are fostering a culture that is inclusive and developing future leaders.
Chambers Associate: What is your advice for formulating an intersectional approach to initiatives – such as gender-based ones – that have traditionally been formulated to address one area?
Phara Guberman: To the extent possible, diversity initiatives should not be led by a single affinity group or formulated to address one area, but be collaborative efforts. I think intersectional mentor teams should be created to address specific challenges for junior attorneys.
Diala Minott: I've always thought the gender-based conversation really needs to be with men and women. We need to take away our stereotypical views of the different sexes and make it more of an inviting conversation. If you look at sport or sporting personalities that attract the interest of both sexes, it is because they focus on success in sport and how to transfer that mindset into success in business so it is an attractive conversation for both sexes. How do they do it? What is the psychology of the mind? I think that's really important and far more interesting.
Rachel Ofori: In gender-based or ethnicity-based initiatives, it is easy to forget that audience members have a variety of other identities. The best way to make sure that intersectionality is front of mind in diversity initiatives is to make sure that the perspectives offered are from people of diverse backgrounds and experiences.
Chambers Associate: BigLaw, and Paul Hastings, will be truly diverse, equal and inclusive when…
Phara Guberman: …diversity and inclusiveness are consistently part of client demands. We are seeing increasing requests from clients to see not only diverse teams on pitch meetings, but for increased accountability to have diverse attorneys. I think the business case will lead BigLaw to the biggest change.
Diala Minott: …we have a critical mass of people who want to make a difference. I think people need to be bothered. People need to care about it.
Priya Narang: …you're actively trying to integrate different people and be fully inclusive. We are definitely going in the right direction.
Rachel Ofori: …everyone – regardless of their gender, class, sexuality, ethnicity, race or religion – is afforded the same chances to succeed.