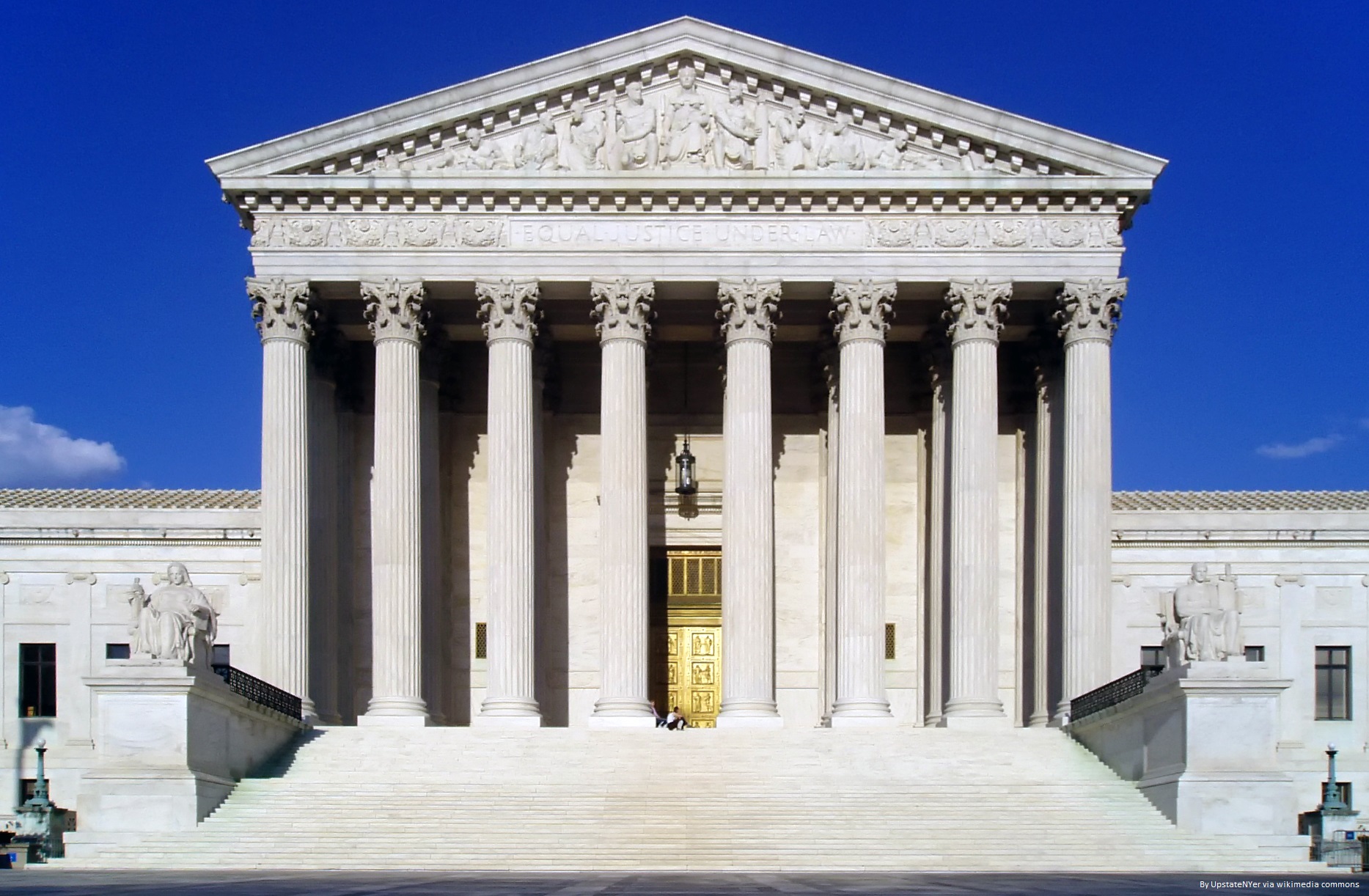 A beginner's guide to commercial litigation: star lawyers tell us how it works and how you can prepare.
"Litigation is king in the US" says Sullivan and Cromwell's Robert Giuffra. "We're a law focused country and everyone has to get their day in court." And while dreams of breathtaking courtroom showdowns might have propelled you through long hours of exam prep, it's healthy to remember it's not about you and always about the client. For risk-adverse companies, nothing brings dread like the prospect of litigation. So you need to become a commercially astute student who can wrap their head around the business ramifications that legal advice and litigation can have on a company. We drew on interviews with hundreds of junior litigators across the US and collared some of the nation's top commercial litigators to help you on your journey. 
What exactly is commercial litigation?
Commercial litigation encompasses disputes and litigation which "go to the core of a company's business strategy and business implementation," Cravath's Evan Chesler explains. "There is litigation which is quite peripheral to a company's core business and litigation which is directly related to it. If someone falls in your parking lot and sues, that's not core to your business but if you're an entertainment company and people are duplicating your copyrighted content, that is core to your business."
Examples of commercial litigation include but are not limited to:
Securities litigation
Fraud lawsuits filed by investors against issuers of securities.
Contract breaches
Exactly what it says: if one company fails to uphold a legal clause in a contract with another, civil proceedings can ensue.
IP litigation
Infringements of patents, trademarks and copyright.
Antitrust litigation
Handles allegations that a company's business practices don't comply with competition regulations. Proceedings can be criminal or civil.
Regulator run-ins
Companies who step outside an industry's regulations face investigations, and civil and criminal prosecutions. Law firms usually refer to this litigation by industry e.g. environmental.
Consumer class actions
A group of consumers take on a company over issues like fraud, mislabelling, privacy violations or defective products.
"It's anything which involves commerce and business; it really runs the gamut of that broader spectrum," Gibson & Dunn's Randy Mastro sums up. But don't get it confused with corporate litigation which technically covers the activities of the corporation itself – e.g. shareholders' disputes – as opposed to what the business does (although many law firms do include these disputes within their commercial litigation groups).
Litigators can act as generalists or specialists. Some firms encourage their attorneys to specialize after a certain number of years, while others actively promote generalists. Each law firm does it differently – our reviews will go into this detail.
Talking point
"Over the last 20 years litigators have become increasingly specialised. I think clients aren't as well served by siloed practioners as they are by generalists. You need a litigator who can look holistically at a situation and understand how each part interacts with another. A corporate crisis, for example, affects employment issues and contractual relations while also posing a risk for directors' litigation."
– Robert Giuffra, Sullivan & Cromwell

How it works
Alternative Dispute Resolution
Arbitration and mediation are frequently employed to resolve disputes outside of the court; clauses compelling disputing parties to partake in the former are now often written into commercial contracts. Arbitration has become increasingly popular over the years for several reasons:
It's cheaper than traditional litigation. "Until there is some means by which we're able to contain the extraordinary cost of litigation, we're going to continue to see a trend toward arbitration, mediation and private dispute resolution," says Jenner & Block's Anton Valukas.
It affords more control over where disputes are resolved."Arbitration protects corporations from far flung jurisdictions where they have little control and are not confident justice will be done," Valukas tells us.
It affords more control over who tries a case as companies can select their decision makers. Valukas continues: "Corporations are also concerned that juries may not appreciate the complex aspects of a dispute."
Arbitration courts are private. Without press access, the case can be more shielded from public scrutiny and the company's reputational damage contained.
Talking point
"Arbitration has become as complex as civil litigation. It's not unusual to see arbitration involving extensive discovery and motion practice and protracted resolutions. Some of the reasons it was introduced have since disappeared so arbitration may not continue to be the alternative choice for resolving matters."
– Anton Valukas

Pre-litigation counseling and risk prevention
Litigators are often involved even before any dispute has arisen, whether that's counseling clients on the ramifications of business decisions or ensuring compliance with laws and regulators. "We focus on risk analysis," Anton Valukas stresses. "All good litigators understand that an appropriate evaluation of the matter in the first instance can significantly reduce exposure to litigation."
What partners do
Fundamentally "a partner sets the strategic direction and ensures the team is always executing the plan designed to achieve it," says Evan Chesler.
When a case first arises, partners assess the facts, master the relevant case law and decide which dispositive motions can be brought, before considering evidence preservation and crafting a discovery plan.
Once a plan's been formulated the partner directs their team to conduct research and gather the necessary evidence needed for strategic decisions: "I'm stretched pretty thin," Robert Giuffra explains. "I need to rely on young juniors to do the work and do it well."
But, despite the necessary delegation, "the most successful litigators get their hands dirty," Munger, Tolles & Olson's Brad D. Brian tells us. "You cannot be successful by just sitting in an office and figuring out strategy. You have to be part of the team implementing it," whether that's preparing witnesses for examination or drafting motions.
If a case looks set to go to trial, partners may hold a mock court with their team and cart in a bunch of actors to play the jury.  If the rent-a-jury find the argument unpersuasive, incoherent and unintelligible you may have to rethink how you present your facts. "You always want to litigate a case through the rubric of your main themes. One mistake lawyers make is to over complicate a case," Robert Giuffra highlights. "It's very important to figure out and focus on the two, four or five issues which matter most."
At trial partners run the case, conduct direct and cross examinations and deliver opening and closing statements.
"You cannot be successful by just sitting in an office and figuring out strategy. You have to be part of the team implementing it."  Brad D. Brian, Munger, Tolles & Olson
What junior lawyers do
High stakes, a mountain of documents, a slew of witnesses to interview and an army of lawyers to do it often leaves less room for junior lawyers to quickly progress to high levels of responsibility in this area than they do in other practices. "The level of experience evolves linearly depending on your seniority," one Sullivan & Cromwell associate told us. "It's hard to describe how rigid that can be; your class year dictates what work you do," another New York junior told us. You'll still find some firms though, where lean staffing means juniors get the chance to tackle things like drafting and deposition chairing fairly early on. Don't think this means they escape the dreaded doc review or administrative tasks though – with fewer people on the case "you do whatever they throw at you," a junior at Mintz Levin outlined.
It's in the run up to trial – and during the trial itself – that a case becomes all consuming and litigators typically pull the longest hours.
Typically the largest, and often most sought after, firms tackle the massive cases requiring a ton of attorneys but there is no simple divide between top-tier and mid-market firms when it comes to lean staffing. Take this example from Chicago litigation heavyweights Kirkland: some matters "require a small army of associates on doc review [but] most case loads allow us to get involved with every aspect, from attending and leading depositions to managing the discovery process." 
The following tasks typically fall within a junior's remit:
Pre litigation counselling and advisory work can take the form of compiling a white paper on current issues for a client or assisting companies in drafting compliance programs.
Research forms a key part of a junior's role. In a case's early stages they hunt down relevant case law or attempt to find grounds on which defendants can file dispositive motions. Juniors craft memos summarising their findings and in some instances write the first draft of pleadings or motions to dismiss."It was subject to heavy revision," admitted one White & Case junior who'd tackled this task. "But I researched and came up with arguments."As a matter unfolds, juniors continue to conduct research and draft memos on legal issues as they emerge.
During discovery attorneys craft and respond to requests to share information and evidence. They also conduct extensive fact finding by interviewing witnesses, compiling chronologies of client actions or reviewing a company's interactions with the regulator. 
Attorneys may also conduct doc review though the initial stages of this are usually outsourced to contract attorneys. Mid-level associates tend to run the process. Substantial amounts of doc review are often the stuff of nightmares among associates: "For six months all I did was doc review and I was pretty unhappy," one White & Case  source admitted. But it does afford juniors with a thorough understanding of the facts of the case, which, one Morgan Lewis source told us, means "I've been able to be involved in strategic decisions."
As depositions approach, associates may draw up an outline of questions and prepare partners to conduct or defend depositions of both fact and expert witnesses. They'll also help witnesses prepare to attend them. Juniors may get the chance to second chair depositions and some in cases even lead them: "It's very exciting to be leading one by third year," one King & Spalding associate enthused. 
Partners may typically bring along junior associates to attend negotiations and pre-trial hearings. Occasionally junior associates may get the chance to directly examine and cross examine witnesses during a hearing or argue a motion to dismiss, but this is rare. We heard of juniors at these firms who had managed to stand up in hearings: Latham & Watkins, K&L Gates, Fox Rothschild, Perkins Coie, Goodwin Proctor, Jones Day, Baker Botts and King & Spalding.
In the run up to trial it's typically all hands on deck and juniors may find themselves working on exhibit lists and pre-trial submissions. It's at this time – and during the trial itself – that a case becomes all consuming and litigators typically pull the longest hours. Juniors may get to attend and watch a trial but generally won't get the chance to speak.
Commercial awareness: what's going on in the market?
With client budgets tightening it's becoming a tough and competitive field for litigators as they clamour for fewer matters going around. Companies reluctant to splash the cash are turning to mediation or arbitration to settle disputes or directing their lawyers to keep costs down. While the amount of litigation may have fallen, cases that do make it to law firms are increasingly complex or high value.
High profile data breaches have recently catapulted cyber security and privacy into the spotlight and it's now one of the fastest growing practices out there.   High profile data breaches, a growing push for consumer protection and changes in regulation surrounding data sharing and privacy have highlighted the need for businesses to have a strong understanding of the law in this area: the Federal Communication Commission's 2015 ruling on the Telephone Consumer Protection Act increased the scope of liability businesses face, while in Europe the European Court of Justice ruled that national regulators have the power to stop companies transferring the data of EU citizens to the US.
These changes in regulation and their increasing enforcement by state and federal authorities may prompt many business to amend their compliance procedures, while those who fall foul of the regulations will find themselves undergoing government investigations and prosecutions or facing class action suits.
Talking Point
Litigation financing sees a third-party investor fund a lawsuit on the promise of receiving a portion of any costs awarded at the end. If the party they're funding loses, the funder doesn't get their cash back. It accounts for only a small proportion of all lawsuits in the US but has gained publicity in recent years due to its divisive nature. Detractors are concerned funders may pressure clients into accepting a settlement offer the funder is pleased with but actually affords the client very little. Meanwhile supporters claim that large investments mean lawyers don't have to worry about budget restrictions.
Class action suits are another area exploding onto the litigation scene (and are helping to drive the privacy boom). Privacy class action lawsuits are increasingly rocking up in the courts as consumers take on companies whose data breaches exposed personal data. Consumers are also increasingly bringing suits over food and beverage labelling. Other areas ripe for class actions include fraud and securities.
The Securities Exchange Commission announced it has filed the most enforcement cases in its history for the third year in a row. While mortgage related matters stemming from the financial crisis are starting to tail off, litigators are increasingly seeing SEC actions focusing on financial institutions and trading activity such as price fixing.
"IP litigation has been a burgeoning area," Randy Mastro tells us, although he notes "that might change now the Supreme Court has narrowed what can be litigated on the patent side." The ruling in Alice Corp. v. CLS Bank, eliminated a number of software patents and business methods previously considered patentable and has also made it easier for defendants to get rid of patent infringement cases before they reach court. The growth of Inter Partes Review proceedings – which are cheaper and speedier than traditional IP litigation –  has also siphoned off a number of matters.
One IP area tipped for an uptick is the healthcare and pharmaceutical space. "There is a growing need for litigation services in the biosimilar area," Evan Chesler highlights. Biosimilars are basically generic copies of branded bio-pharmaceutical drugs so "the legal issues here are similar to those which surround the development of generic drugs in the traditional chemical pharma space," Chesler continues. "I think that will be a very big litigation focus in the coming years."
The last year has seen a large amount of healthcare trials taking place before the Supreme Court concerning the PPACA. The court's decision over abortion rights in Texas will likely deter other states from pursuing the same line.
Talking Point
"American companies are used to being sued but clients from other countries are bewildered by our legal system. We have a regulatory system which is the most aggressive in the world and class actions to a degree which don't exist in Europe. Our aggressive plaintiff bar and zealous prosecutors encourage a lot of litigation.  I worry about the impact on US competitiveness; if a company is considering moving to the US or Asia maybe they'll think twice about the US because of the litigation risks."
– Robert Giuffra, Sullivan & Cromwell

The Obama administration was tough on antitrust enforcement, which contributed to an increase in litigation. If Trump's rhetoric is anything to go by, his pro-business, low-regulation stance is likely to cause a slowdown in litigation, although M&A is likely to increase and its accompanying antitrust work. But Evan Chesler tell us about other factors affecting the flow of work: "After a significant downturn in the economy there is often an after effect and echo effect on antitrust litigation which follows. This is either because people believe that during a downturn companies did things they shouldn't have done or during the recovery from a downturn there is a belief that companies engaged in that sort of conduct. It's not that unusual for there to be an uptick in antitrust litigation after a recession." Pharma and tech are two industries seeing an increasing amount of activity in this area.
Environmental nongovernmental organizations (ENGOs) are increasingly fighting new energy developments with regulatory and legal challenges. Using social media to mobilize support, ENGOs are drumming up considerable funding to enable them to pursue these challenges. The Trump administration's view on climate change may encourage an increase in this activity.
2016 was a high watermark in the filing of class action litigations, concerning minimum-wage increases across several states, as well as a focus on the independent-contractor classification in the gig economy.
Making a litigator
Being able to write effectively is an absolute must for litigators. "There is no substitute for learning how to write well," Brad D. Brian tells us. "It's very important to be able to write succinctly, persuasively and clearly." Every litigator we interviewed stressed the importance of learning how to write well during law school but, Evan Chesler explained, it's about more than just being able to craft a well-worded text:"Students leave law school with a great vocabulary and understand the basics but often they haven't developed the forensic skills they need to become a convincing forensic writer." Make the most of writing your assignments and feedback from professors to hone these skills.
Good writing's only half the battle. As a trial attorney it's important to "control the room; you need very good presentation skills and a good memory," Chesler tells us. "You need to be able to sum up a recollection of something unplanned or unexpected in the courtroom and be able to use it effectively." Getting used to thinking and speaking on your feet is another plus, whether that's taking part in debating societies in college or participating in moot court at law school: "Take every opportunity to stand up in front of people and speak," urges Chesler. "Learn to prepare to speak and organize your thoughts, and experiment with and learn how to present material in a persuasive and compelling way." It's also crucial to present your argument in a manner which is understandable to your audience.
"Choose a law firm where you are going to be trained; you come out of law school with the tools but you don't know how to build a house. You need to find a place that will help you build the house." 
Evan Chesler, Cravath, Swaine & Moore
Once at a firm it's equally important to maintain speaking and advocacy skills."Sometimes young lawyers don't get the opportunity to be in the courtroom," Randy Mastro says. "I always encourage them to take on additional pro bono assignments where they can get that experience." Many law firms also offer compulsory training workshops featuring mock trials, arguments and depositions; "it's really important that junior lawyers learn to develop those practical skills," Brian stresses.
Litigators may be known for having the gift of the gab but it's just as important to put your ears to good use. Brian continues: "If you're in a courtroom you need to listen to what the judge and opposing counsel are saying. So many lawyers at the beginning and end of their careers are tied to their scripts for their outline or witness examinations and are not listening to what the judge, opposing counsel or witnesses are saying."
As well as remembering to listen in the courtroom, it's also important to remember when not to speak (and yes, those are two different things). "Be patient," Chesler advises. "You need to let things develop and have a sense of discipline to know when to weigh in and when not to speak. Sometimes, knowing when not to is a hard skill to master." Get some basic practice in this by asking yourself whether you really need to post that snarky reply on Twitter.
"Junior litigators should seek out and work with or watch the very best lawyers. If you see the top trial lawyer is litigating in town, go down and watch her."
Brad D. Brian, Munger, Tolles & Olson
Learning the skills to become an effective litigator is one thing, but what about your general suitability for the practice? "You have to be someone who is willing to deal with uncertainty; litigation is inherently uncertain," Robert Giuffra tells us. "Planning goes out the window; I've had to learn how not to plan," confirmed one Fried Frank associate. "It's an adjustment and some people aren't ready for that. You need to be adaptable."
You also need to be pretty tough: "It's not for the timid," says Brian. "To be successful in the practice of law takes a lot of hard work. When you're being asked to solve an important problem, you are held accountable for the outcome; there is a fair amount of pressure and stress which comes with that." Add to that, that when things get tough it's not always an option to step back and leave work at the office door. "It's an all-consuming activity," adds Randy Mastro. "It takes your total dedication and heart but you get out of it what you put into it."
So before you wholeheartedly hurl yourself into the crashing ocean of litigation, have a paddle along the shoreline first. While at law school, get involved in pro bono or public service matters.  Anton Valukas explains: "It tells you whether you have an aptitude for this kind of work and whether you really enjoy it and gives you a feel for how real the issues are; if you walk into a courtroom and participate in the defense of an individual you understand how serious litigation is and how much work is involved."
Pro Bono
Most pro bono matters are more likely to involve disputes concerning individuals than businesses. Asylum applications, protection orders, adoption procedures, securing benefits or advising on criminal justice appeals are some of the more common matters associates tend to handle. Pro bono outside the commercial litigation sphere is still an essential way to build skills, as juniors are able to gain more experience and responsibility than they would on a client billable matter.
Partners may be on hand to offer guidance but juniors are much more likely to be "handed the pen and run the whole case" while handling pro bono. 
Legal research, drafting briefs and motions, taking and filing depositions, preparing clients for hearings and taking to the stand and representing the clients in court all fall to associates on pro bono matters. "It helps with writing and adversarial skills," one Fried Frank junior attorney found. "It's a really beneficial way to cut your teeth," agreed a Cozen O'Connor associate.
"Handling pro bono will serve junior associates well in the long term as it gets them into a courtroom more often," says Randy Mastro. Indeed, revealed one Baker Botts associate who'd made court appearances this way,"now I'm much more comfortable talking to a judge."
Further reading: 10 Pro Bono Organizations You Should Know About
What next?
Picking the right firm is half the challenge in successful recruitment. Unfortunately the variety of firms active in litigation is mind-boggling. Use Chambers USA to round down your search by location and practice area, then turn to Chambers Associate, which reviews each firm from the inside. If you like the sound of a firm, your chances of success greatly increase: law firms give jobs only to those whose passion appears genuine.