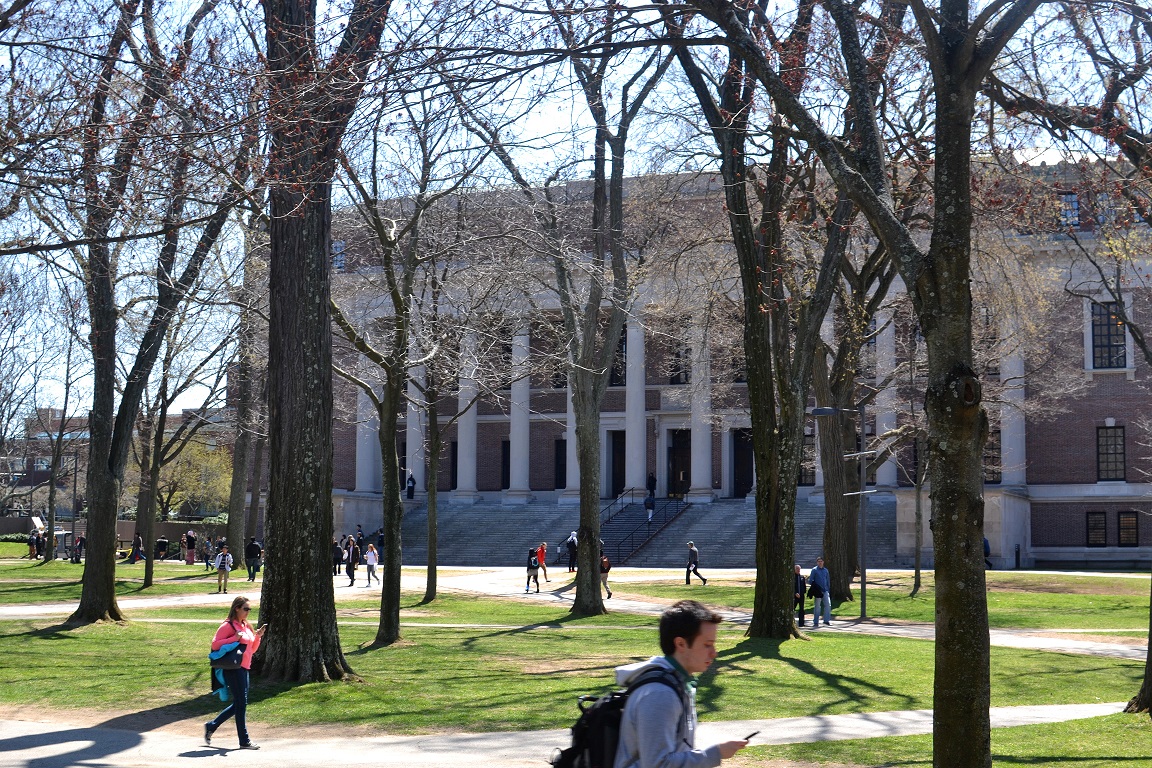 Here's a round-up of 10 essential pieces of advice we've heard from senior recruiting sources and associates at law firms this year...
1. Go to events to try to get to know firms as early as possible, if you can:
"With the recruiting schedule having become so compressed, we like to start talking to students during their first year summer. At Winston we're going to be having receptions in our offices, taking students for lunch or coffee and starting to get to know them better in their 1L summer."
– Bill O'Neil, co-chair of Winston & Strawn's hiring committee
2. Get ready to impress the partners, because they'll do most of the interviewing:
"Our OCIs are predominantly conducted by partners – I'd say about 90% of interviewers are either partners or counsel. The OCIs are something we take very seriously, and I think it's important to put our best foot forward. We know it's important for students to meet partners, but it's equally important for our partners to see who is being recruited by the firm."
– Bob Zochowksi, hiring partner at Paul, Weiss
3. Make sure you've researched the firm interviewing you:
"It should feel as though you've done a bit of preparation before the interview; candidates should know a bit about the specific firm they're interviewing for. The other thing I would say is, if you are truly interested in the firm, let them know! Say, 'Hey, this is where I want to work,' and tell us why. That's important, because everyone wants to feel some mutuality; sometimes it's hard to know which candidates are sincerely interested."
– Brad Keck, hiring partner at Mayer Brown
4. Great preparation is so crucial so we'll repeat it: prepare, prepare, prepare!
"Prepare. Candidates should demonstrate they know something about the firm and show they have taken the time to study the individuals they're going to meet with. If they are somewhat up on current legal events...familiar with the most recent precedent case or the ones in the news, that helps."
– Don Featherstone, recruiting committee chair at Sterne Kessler
"Sometimes candidates come in and they know nothing more about Reed Smith than what can be read on our homepage. If you're really interested in us, you should get to know the firm's practice areas and strategy. We want to make sure you're a good fit and that Reed Smith does what you want to do."
– Casey Ryan, global head of legal personnel at Reed Smith
5. You can almost guarantee there will be behavioral interviewing questions:
"Be familiar with the behavioral interviewing technique so that you are prepared for these types of questions, which often begin 'Tell me about a time when...' We coach our interviewers to utilize this technique because we believe previous behavior is the best predictor of future behavior, and we are focused on identifying students who display the competencies we have determined are critical to success."
– Carrie Wagner, director of legal talent at Cooley
"If we ask for evidence of team-based accomplishments and the interviewee uses 'I' a lot instead of 'we,' we'd be inclined to probe further on their collaborative skills."
– Elaine Bortman, Choate's director of talent development & legal recruiting
6. Often, firms will imagine you are a junior associate. You should do the same:
"The question that I've been asking for years – particularly at callbacks – is 'Think forward a few years to when you're actually an associate. What would be a couple of things that, if you found them out after you started, would make you think you'd made the wrong choice of firm?' I think a lot of students respond well to it because it puts people in the frame of mind that they're actually going to be turning up to work here every day!"
– Brad Keck, hiring partner at Mayer Brown
7. At the very least, know which practice areas interest you and why you want to join your interviewers' firm:
"Demonstrate genuine interest in us: ask specific questions about the firm, its clients and practice areas."
– an associate at Haynes and Boone
There are questions on things like "my work experience, the classes I was taking at law school, and why I was interested in Lowenstein. I was asked 'why this department. They definitely wanted to know if I was interested in corporate or litigation."
– an associate at Lowenstein Sandler
8. Don't bring up things you can easily find out online, like salary, and don't bad-mouth anyone or anything:
"It's not so much of a red flag but from our perspective the interview is about getting to know each other, so questions about things like your salary aren't appropriate in the screening or callback interviews. That information is generally available online."
– Bob Zochowski, hiring partner at Paul, Weiss
"The biggest turn-offs for me are comments that are very negative about past experiences, speaking poorly about prior work experience or law school. That raises a yellow or even red flag."
– Bill Gussman, hiring partner and chair of the recruiting committee at Schulte
9. Callbacks may feel a little less formal than OCIs but may be even more probing:
"We leave it up to the lawyer conducting the callback interview, but there are a number of things we look at. It's a holistic process so we're interested in their experiences and record of success. The interviews are not scheduled for a specific length; they're free-form and organic so some might be an hour long and others only 15 minutes. Partner and associate interviewers will ask what seems important to them based on an applicant's resume and the conversation as it develops."
– Karin DeMasi, litigation hiring partner at Cravath
10. Push back during OCIs and ask the questions you want answered:
"I was very candid during OCIs that LGBT issues mattered to me. I interviewed with a cross-section of lawyers from the highest partner to most junior associate, and I brought it up. You are interviewing firms as much as they are interviewing you."
– Emily McWilliams, associate at Jenner & Block