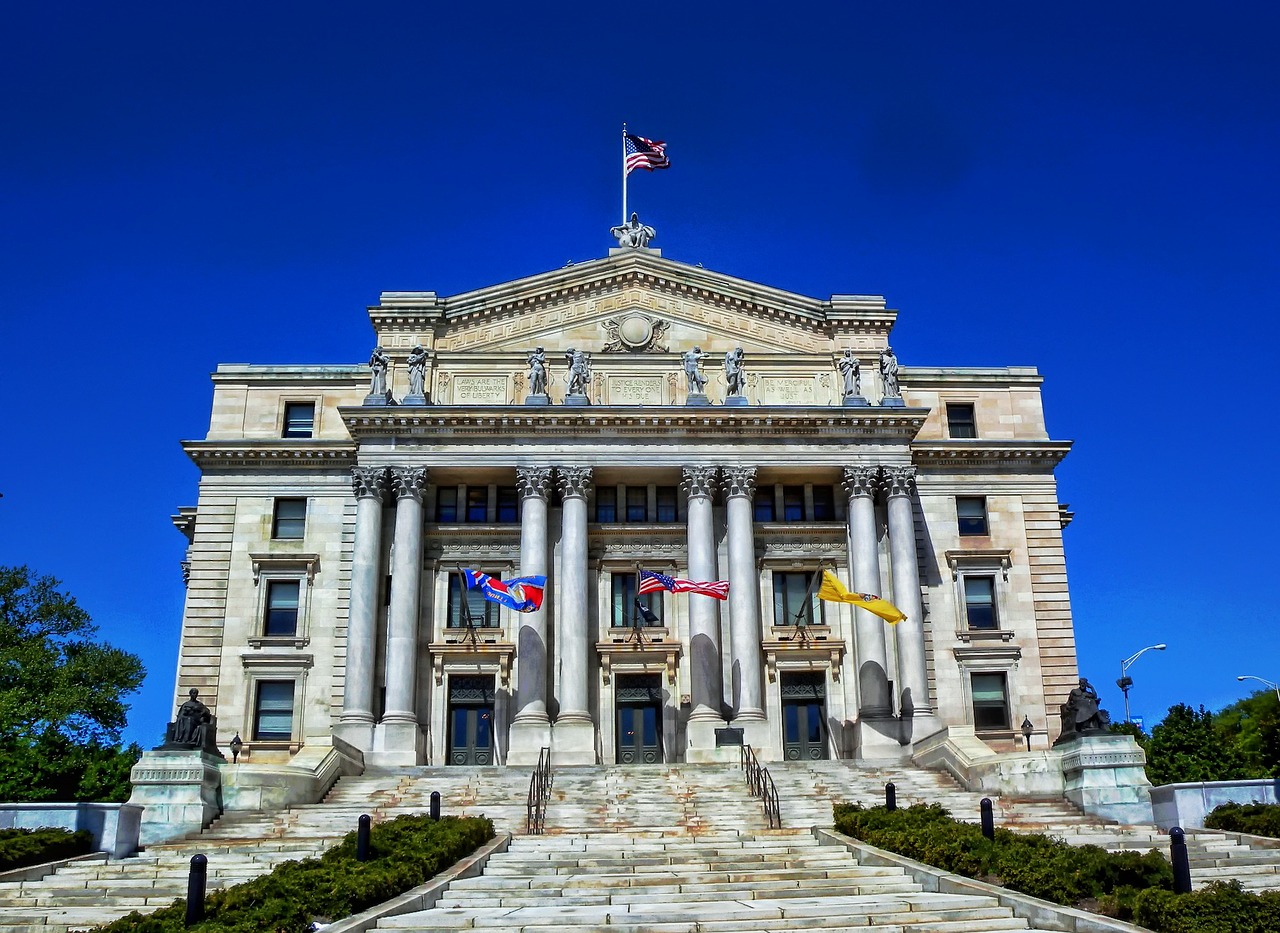 Clerking for a judge is a great way to kick-start your career as a litigator...
What is a law clerk?
A JUDICIAL clerk (or 'elbow clerk') works as a judge's assistant and typically starts after graduating law school. These clerkships normally involve working alongside a single judge. Responsibilities vary from judge to judge, but all clerks engage in research and do copious amounts of writing. Most appointments last one or two years – judges indicate the duration of the commitment at the outset. Whether you want to work in BigLaw or for a smaller outfit, the skills, connections and insights picked up while clerking are invaluable.
Why clerk?
"It's an absolutely amazing experience. If everyone could do it, there would be a lot of better lawyers," one former district court clerk told us. "It's absolutely hands down the best way to start a legal career," says Melissa Lennon, president elect at NALP. "The training you get – really intense research and writing – is incredibly valuable." According to retired Judge Joel Pisano of the District Court of New Jersey, "clerking offers an opportunity to be in on the decision-making process, to understand how the courts work, to be mentored by a sitting judge and to be introduced to the members of the Bar." Clerks learn how judges react to different briefs and styles of advocacy, and are exposed to a wide range of legal issues.
The educational value of clerkships cannot be overstated, as clerks learn directly from the arbiters of the law. A judge might ask a clerk to write a memorandum or even a first draft of a judicial opinion. "Certainly, I was writing opinions," said an associate who had clerked with the District Court of Maryland. "My writing got a lot better over the course of a year, because of the benefit of having a judge who sees you every day, guides you and shapes your writing style." Clerks may get an insight into legal administration too. One source had clerked with a judge who sat on the Judicial Conference of the United States – a body concerned with US Courts administration – and had taken on duties related to the Conference.
The judge/clerk relationship often extends beyond the clerkship term. "Previous clerks are always encouraged to call if they want to chat or need advice," according to Judge Pisano. For some this relationship is career-changing as their judge mentors them on the next step in their career. "I didn't have a good idea of the legal scene so I asked the judge what he recommended," one former clerk told us. "The firm I'm at now is the first one he recommended." Clerks also build up a valuable network among members of the Bar, other clerks and judges. This comes in handy when practicing in the same state or district as the judge.
Different courts provide windows into different types of law. For someone who wants to be a criminal litigator, clerking in a state trial court would provide maximum exposure to criminal prosecution. Bankruptcy judges are part of the district court system and have special purview over bankruptcy filings. "If you are interested in transactional law or corporate governance, working for the Delaware Court of Chancery is significantly advantageous," says Melissa Lennon. "Delaware is the home of corporate law in the US: many groundbreaking corporate and governance issues are decided there." Equally, those interested in green issues could look into clerking at the environmental division of the Vermont Superior Court (Vermont is one of the few states where courts have specialized environmental divisions).
Types of clerkship
Federal courts 
A stint at the US Supreme Court is the most sought-after, hard-to-land position on the clerking circuit. Read our feature on SCOTUS clerkships. While these clerks can practically pick a firm of their choice after this clerkship, several choose to go into academia instead (see endnote 1).
There are 13 federal courts of appeals. Federal circuit court clerks do a lot of research: assessing opposing briefs, going over the trial records, and interpreting application of the law. Many appellate court judges are known as 'feeder judges' as they have a history of having their former clerks hired by the Supreme Court.
There are 94 federal districts in the USA, and federal district courts offer clerkships with either a district judge or a magistrate judge. Federal district clerks have a more varied role than their appellate counterparts as they work in the general trial courts of the US federal system. In addition to the extensive research and writing appellate clerks undertake, district clerks coordinate with attorneys, help resolve discovery-related motions, prepare judges for settlement conferences and attend trial-related hearings.
Budding litigators should note that this is the perfect opportunity to pick up useful skills. Clerking with a magistrate judge is slightly more limited in scope as their remit is constrained by what federal district judges assign them. They do handle a wide range of work: warrants, bail hearings, arraignments, pretrial motions and civil matters related to multiparty litigation. Magistrates also write reports and recommendations to the district judge. Prospective clerks should make sure to find out what matters are referred to a magistrate judge before applying.
There are also opportunities to clerk for federal judges in subject matter-specific special courts. The Court of International Trade is one example; it has jurisdiction over international trade and customs with nine judges who often hire two clerks each (see endnote 2). Each judicial district is also home to a bankruptcy court. Clerks here are exposed to complex commercial cases, including claims made against debtors. The US Tax Court adjudicates tax disputes and arranges settlement payments to the IRS: the court comprises 19 judges, appointed for 15 years each. Other special courts include the US Court of Appeals for Veterans Claims and the US Court of Federal Claims.
State courts 
Courts of last resort contribute to the development of state common law and interpret state statute, having a significant impact on state law. Clerks here have similar tasks and responsibilities to federal appellate law clerks. These clerkships are the most competitive to obtain at state level. To be considered for one, high academic standing and some journal experience are essential.
Some states have intermediary appellate courts, which operate along the lines of the federal courts of appeals – resolving appeals arising from the state's lower courts.
Many civil and criminal matters are dealt with at first instance by state trial courts. This grouping includes both general and limited jurisdiction trial courts such as city, county and probate courts. Law students looking to become criminal lawyers might be better off clerking in a state trial court than in federal court. Clerks here gain significant insight into the workings of the local Bar, state procedures and state law while assisting in trial procedures, research and drafting. This is also useful for those wishing to become public prosecutors in the region. NALP provides a detailed guide on clerkships in select state courts.
Staff attorneys 
Some courts hire 'staff attorneys': clerks who work for a group of judges instead of just one. Also known as pool clerks or court attorneys, these positions can be found in both federal and state courts. The core responsibilities of staff attorneys are more limited than those of other clerks and include reviewing appeals, preparing memos and assisting in case management.
Clerkship application 
Federal and state clerkships don't abide by the same deadlines. State clerkship deadlines vary from court to court and state to state. Research local deadlines to find out more.
The majority of federal appellate judges hire clerks in the fall of their 3L year. To find out more check out OSCAR, the Online System for Clerkship Application and Review, at oscar.uscourts.gov. This online system allows judges to post vacancies, and students to apply online. OSCAR is currently piloting a two-year hiring plan. The class of 2020 will be able to access OSCAR, research clerkship positions and build applications from February 6, 2019. Applications will be released to judges on June 17, 2019. To get dates for the class of 2021, visit OSCAR's website.
Different judges have different preferences for how they like students to apply. You may be able to find out how the judge you are interested in clerking with recruits by contacting their chambers. Judges usually look for a good writing sample and good personal references. Sometimes schools recommend candidates to judges. Getting a (good) clerkship can often be all about networking, recommendations and connections.
Traditional practice for interviewees has been to accept the first offer they get, as many judges expect an immediate answer. "The crucial thing is never tell a judge, 'I don't want to work with you'," one source advised. At the time of writing, base salaries for federal clerks ranged from $50,790 to $72,391, depending on experience level. Salaries for state clerks vary.
Choosing a judge
Once you've chosen which judges you may want to clerk with, finding out more can be a murky process. Unfortunately there is no guide that will list the quirks of each judge, although it is extremely important to collect every last bit of information you can before applying. "The only place where that information exists is in the halls of law schools," says Melissa Lennon. "If you're lucky enough to get an interview with a judge, you need to talk to as many people as possible who have clerked or interviewed with that judge. Figure out what the judge is like and how they run their chambers."
There are also blogs and forums where former clerks discuss their judges, their interviews and clerkships. Some clerks have been known to scoff at attempts to gather information this way but, along with networking, doing a few Google searches is a good way to find out more about a judge.
Talking to former clerks is really the best resource; we spoke with a few associates who had clerked and learned a lot. "Some judges – like Judge Easterbrook – you just don't apply to," said one source. "He and other judges on the Seventh Circuit only take people who are recommended by certain schools." Court of Appeals Judge Danny Boggs is known as the trivia judge – he administers a general knowledge test to prospective applicants and three of his former clerks have appeared on Who Wants to Be a Millionaire (see endnote 3). One associate had interviewed with a judge who asked them all about college basketball during the interview. "They don't just look at your academic performance," said one former clerk. "They know they will be working closely with you and want to find out if they can get along with you on a personal level."
Should you apply?
A federal law clerk should have completed their JD and be a US citizen. Following that, there are no set academic requirements. Students who secure the most coveted clerkships are often from a highly ranked law school, were in the top quarter of their class, have worked on a law journal and have glowing academic references. Given the importance of personal recommendations, it's never too early to start forming connections with the right faculty members.
If you don't have the best grades or you're not at one of the top schools, take heart from these words from Melissa Lennon: "It's a big country and there are opportunities for federal clerkships for candidates from different schools, not just the top 20. Judges have loyalty to their own schools." Given that approximately 480 clerkship positions are offered by just the New Jersey Courts (see endnote 4), it would be a fair estimate that aggregate state and federal clerkships outnumber top-grade applicants, although that doesn't mean that all of those positions are open to all applicants. State judges often have strong ties to the local community, so a strong letter of recommendation from a local school could have more clout than an Ivy League recommendation. "As with many job applications, showing you have a local link helps," one former clerk advised.
If you're desperate for a clerkship but don't have the right grades, journal experience or law school pedigree, try making up with practical experience: intern at a regional firm, work in-house, do pro bono work or work part-time at a small firm (these experiences can also help provide you with the writing samples which judges so love). If you haven't worked on a law journal, highlighting courses in research and writing that you've aced can help too.
Many state and federal courts offer externships to law students, often during 1L or 2L summers. It can be tough to land one of these: you will need the right combination of grades, gumption and connections. Recommendations from these externships can be key to securing a coveted clerkship later on.
Endnotes 
1 www.legalauthority.com/articles/70010/Clerkships
2 indylaw.indiana.edu/career/judicialclerkship.htm
3 www.newyorker.com/archive/2001/05/14/010514ta_TALK_DEPT_OF_TRIVIA
4 https://www.judiciary.state.nj.us/public/lawclerks.html