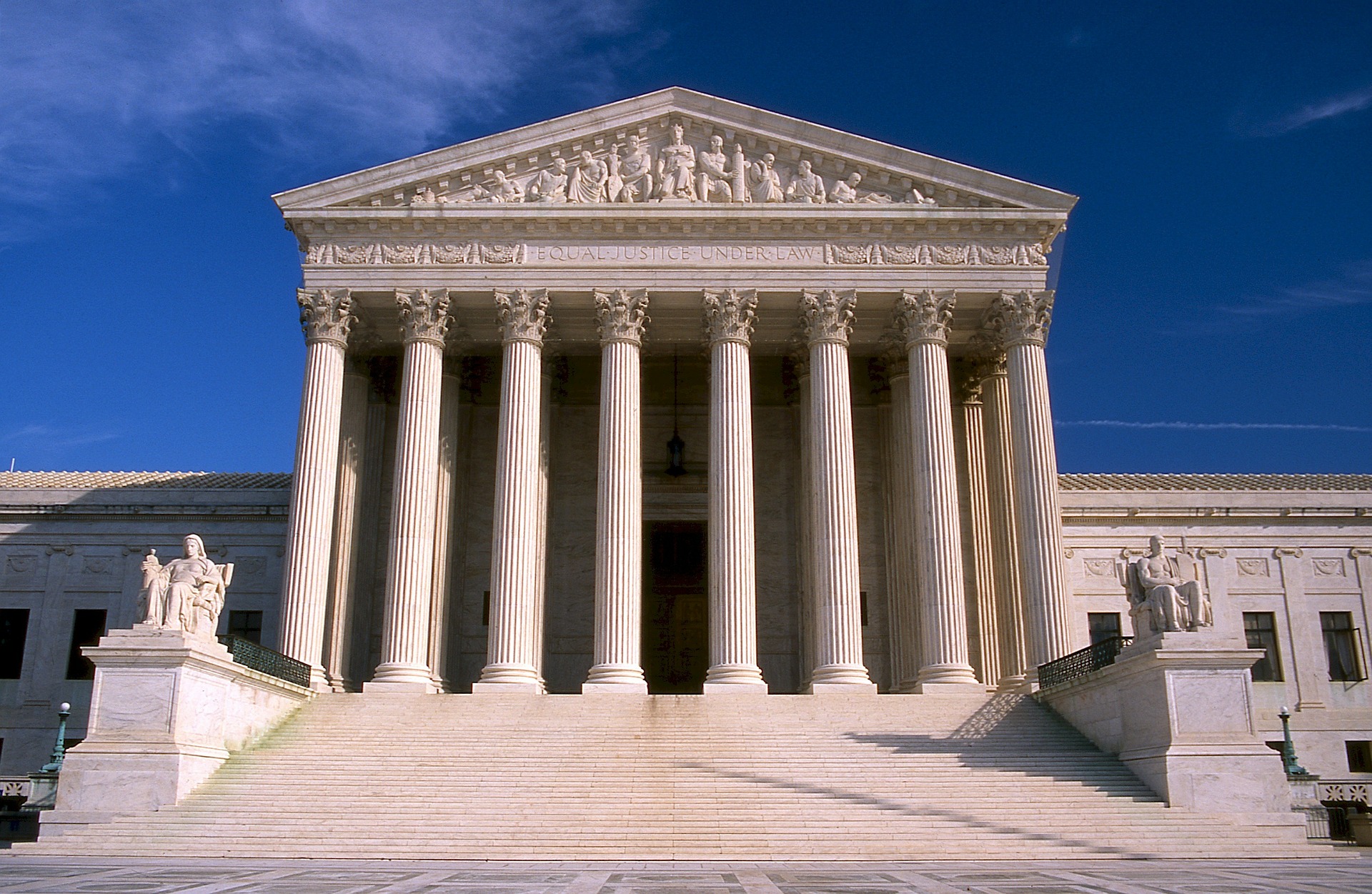 Clerking at the Supreme Court, as told by the lucky few who've been there, done that, got the judicial robe...
CLERKING at the Supreme Court of the United States is the holy grail, the most prestigious gig any law grad can get. Only 36 SCOTUS clerkships come up for grabs each year. Only the brightest and very, very best need apply. Over a thousand who consider themselves in this category (and have letters of introduction from distinguished law professors and others to back them up) do so every year. And you don't go to the Supreme Court straight from law school – usually all successful candidates have previously clerked at federal appellate level, and wowed their judges there.
"Nothing else short of being a judge will replicate this experience," one former SCOTUS clerk tells us of their year with a Justice. "You see directly how things work, which completely changes the way you see cases." 
How do I apply?
At some point during your federal clerkship, bundle your resume, cover letter, transcript, writing sample and letters of recommendation (most Justices require at least three) and ping them to the Court. The Justices decide their own hiring schedules, so keep an eye out for announcements well in advance. "If you've managed to get a clerkship on the circuit court, you've got some idea that you have both the grades and the recommendations to make you competitive," an ex-SCOTUS clerk counsels, encouragingly. A stellar reference from your judge, "based on the couple months work you've already done for them," is essential. "Many circuit judges have a great record of sending clerks to the Supreme Court." Aside from this, the application is relatively labor-free – "it's as brief as a resume and a cover letter."
Your circuit court judge can help in other ways too: "Often he can put you in touch with the SCOTUS Justice's previous clerks so you can talk with them about their experiences." There's a lot to learn, as interviewing style varies as much as the Justices' personalities. Overall, it's important to "be familiar with their cases and their judicial philosophy by getting your hands on as much of their writing as you can, and by reading their most high-profile cases. You also need to be familiar with all the pending cases the Court is hearing, to demonstrate you have a clear interest in that Court."
The ex-clerks we spoke to found their interview more relaxed than anticipated. "It tested whether you can hold an interesting conversation – very different to testing your legal reasoning skills!" You've made it this far, so they take your legal genius as a given: "Each Justice interviews ten to 15 people who have extremely good qualifications. They're already confident in you, so their main task is to see if they connect with you on a personal level." Hopefully this shouldn't be too tricky as the people who recommended you "already have a relationship with the Justice and have thought about personality and ideological fit – after all, they're sending you to live with someone for a year." The importance of recommendations from others during the hiring process cannot be overstated: it's "not just old guys in smoky rooms making the decisions."
The Chief Justice is authorized to hire five clerks, the eight Associate Justices four and retired Justices one apiece.
So what do SCOTUS clerks actually do?
Something similar to what federal court clerks do. Primarily, their role is to sift through the thousands of petitions and mark the cases worthy of being granted time. "It's the most basic task, and the constant thing that you do – during the summer it's practically your only task." The petitions that lawyers write very cleverly argue why their cases should be granted; the clerk's job is "to screen out those that are legitimate and write bench memos on what we think about the case." On top of this, there's "preparing your Justice for argument and conference. You learn very quickly how to handle yourself beyond just thinking 'wow, these people are brilliant!' You learn critical thinking and the big picture, and a sense of professionalism where it would be easy to strongly disagree with folks."
As term progresses, clerks move "to the fun part." Assisting with opinion-drafting is a process that can vary between Justices. "Sometimes the Justice just wants to talk through an issue, so having a personality that won't be a distraction here is really beneficial," says one former clerk. Another enjoyed the close interaction when producing documents: "We helped a lot with the drafting but ultimately every word that appeared in writing was the Justice's. The best learning experience was going back and forth on a piece of writing and seeing it changing."
And what do I get out of it?
Being at the heart of such a profound process gives you tremendous insights, something that BigLaw recognizes by offering eye-popping SCOTUS clerkship bonuses. "Reading and attending oral arguments is the best imaginable lesson by example you can have on being a good lawyer," a former clerk says. "The practice of law has always been an apprenticeship – you learn best by example. You're privileged to see how your Justice writes out an argument, but you also see what kind of things persuade them. That alone is so beneficial in terms of your own perspective and in terms of knowing what persuades judges for when you go into private practice yourself."
"Even if you didn't learn how to write or earn a dime during the year, it would be worth it to see a branch of government working." Equally – and altruistically – "you're performing a public service. The issue at the heart of everything is 'what's the right answer, and how can we put it out there in the most persuasive way?'"
After their year at the elbow of a Supreme Court Justice, the 36 are in incredibly high demand. "You get letters from firms as soon as you start," explains one. "It's up to you and your Justice when you start to interview at firms – usually it's in June or July. The level of aggression varies, but generally there's a two-week period where you get taken to lunch by everyone. It's a fairly ego-boosting process, as they're all so nice to you!"
Ultimately, most "assume they'll go into BigLaw – there are loads of student loans to pay off, and the signing bonuses available go some way to making a dent in them." But not everyone's head is turned by gold: "It can be a real dilemma for some clerks, who'd prefer to go to a public interest group or go be a professor."
And what of those bonuses? The latest round of SCOTUS clerks received golden hellos of $300,000 or more from their BigLaw firms (in addition to an approx $185,000 base salary) on arrival as third-year associates.
OK I'm sold. What should I do now to have a shot at a SCOTUS clerkship?
Get top grades, a place on Law Review, and glowing references from your law professors. Then you have a chance of a clerkship at federal appellate level. "There are three ways to develop these relationships," explained one ex-clerk. "The first is by taking regular classes with particular professors. The second is to get onto particular clinics – some schools have Supreme Court Litigation clinics where professors supervise students in brief writing. The professors are very experienced Supreme Court advocates – by virtue of that, they're very well known to the Justices and are impressive in their own right. These clinics are competitive to get into. The third route is to become a research assistant for a professor who has a relationship with the Supreme Court Justices."
Depending on their particular school, our sources became aware of clerkships around their second year. "For me it was more a by-product of the underlying material of law," says one. "The professors at my school were clerkship-focused though, and they managed to convey how important they can be."
The necessity of excellent personal recommendations means the process "can be idiosyncratic and slightly opaque, but the overall feeling is that there is some sort of meritocracy in play. The same things students do to make themselves competitive also allow you to meet the recommendation people and have them like you." Our sources concurred that "you've got to have a very strong paper record before recommenders will help you." The ex-clerks we spoke to had "jumped through every hoop necessary," but not just out of a sense of duty. "I did those things for years because I enjoyed them," says one. "People you meet on Law Review come back and talk about the experience they've had and you learn a lot from it. These things may appear resume-focused, but they're also a lot of fun!"
At the time of writing, all of our interviewees were working at Jones Day.