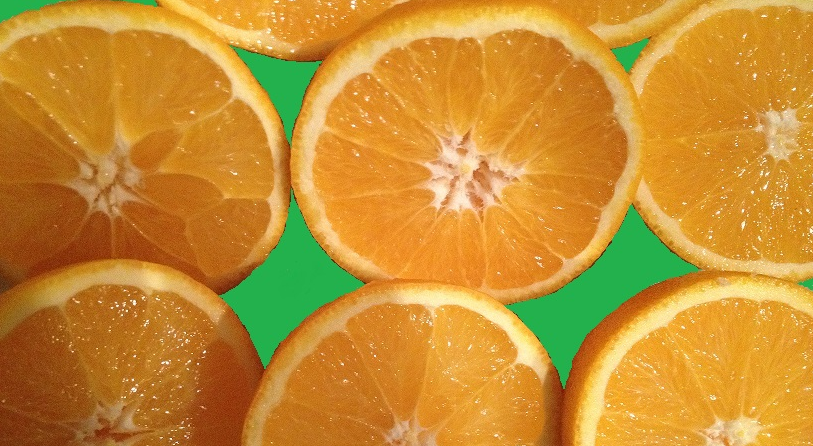 A steadily recovering banking sector, a growing technology industry and relatively low living costs have seen major cities such as Miami, Atlanta and Charlotte become increasingly diverse and vibrant economic centers...
WITH the headquarters of some of the largest multinationals located in the South East, there is plenty of complex and high-value work on offer in the region. As such, there are plenty of opportunities available for a budding attorney to build an interesting and fulfilling career here, in a less costly environment than is available in New York or Washington up the coast.
Not-so-small-town America
The three major hubs for those looking to embark upon a legal career in the South East are Atlanta, Georgia; Charlotte, North Carolina; and Miami, Florida. Compared to New York, the go-to location for many ambitious young attorneys, these cities are positively deserted, all with populations well below one million. A lower population density has a lot of positives, though, not least the price of real estate and cost of living, both of which are significantly lower than in the great metropolises of Chicago or New York. As one Charlotte-based associate put it: "Here in the South East you can have all the benefits of living in a big city but with that lovely small town feel to it." Their smaller size has not stopped these three cities from attracting the attention of many national and multinational companies whose presence helps make local business communities cutting-edge places to work.
City Too Busy To Hate
Atlanta set down roots in 1837 at the intersection of two great railroads. After complete destruction during the Civil War, the city rose from the ashes and, capitalizing on its position as the primary transport hub for the South East, grew into a vibrant cultural and economic center. Excellent rail and highway links enable national businesses here to access markets across the country, while Hartsfield-Jackson Atlanta International airport (the busiest in the world by both passenger volume and aircraft traffic since 1998) opens up the rest of the globe. Atlanta's bustling business community that thrives today is a nod to the city's nickname, coined during the days of the civil rights movement: the City Too Busy To Hate.
Atlanta's transport links have helped its economy become both expansive and very diverse. The city's rail connection remains, as it houses the classification yards of both Norfolk Southern and CSX. Many major companies have their national or international headquarters within the city's metropolitan area, including UPS, Coca-Cola, Delta Air Lines and Home Depot.
Georgia contains the highest concentration of colleges and universities of any of the southern states, and 28% of African Americans in Atlanta hold a bachelors degree, second in the US only to DC at 32%. An abundance of bright young graduates has helped the city to build up thriving media and technology sectors. The city is a major television programming center and home to the headquarters of Cox Enterprises, which owns the nation's third largest cable television service and publishes over a dozen major daily and weekly local newspapers. Other notable television channels based here are Cartoon Network and several CNN subsidiaries.
Although Georgia and Atlanta in particular were badly hit by the financial crash and recession, there have been signs of a steady recovery over the past few years. Many of the jobs created recently have been in the highly paid finance and professional services sectors – areas where legal advice is often required, which is good news for lawyers in the area. Many national and international firms view Atlanta as an essential part of their network of domestic offices, with the likes of Jones Day, DLA Piper and Greenberg Traurig all maintaining offices in the city.
Many perceive southern firms to embody a certain gentility and, as a result, an old-fashioned approach to work. However, we've heard the opposite from associates in Atlanta. "Our Atlanta office is much more relaxed than the others; it's casual, and you quickly get to know almost everyone in the office," said one junior. Compared to the Big Apple, Atlanta's smallish size and less intensive working culture are big selling points to many, but one trade-off is that nights out are not as regular. As a Finnegan associate explained: "People tend to be a bit older, so they often have a spouse and kids they want to get home to after work. But on weekends we'll invite each other to our kids' birthdays, summer barbecues, that kind of thing." On the plus side, the cost of living is lower in Atlanta than the likes of New York, and house prices even fell a couple of years ago, meaning that a BigLaw starting salary of $160,000 stretches even further.
The hornet's nest
Charlotte, North Carolina was first incorporated in 1768. Since then it's grown into a major financial market, second only to New York as a US banking center (in terms of the value of assets held). NCNB is still in residence, although it is now in the form of the national headquarters of Bank of America. Until 2008, homegrown banking giant Wachovia also operated out of Charlotte, but that year it was bought by Wells Fargo, and Wachovia's Charlotte office is now home to the East Coast operations of Wells Fargo. "The presence of these huge national and international banks brings a sophistication to the legal work you don't get in many other regional locations," thought an associate at K&L Gates.
Charlotte also plays host to 13 Fortune 500 companies, including Duke Energy and Sonic Automotive. Other major businesses span a huge range of sectors, from television production (Time Warner Cable and Fox Sports 1) to food and drink (Compass Group USA and Coca-Cola Bottling Co. Consolidated). Charlotte is also home to over 240 companies tied to the energy sector, including Babcock & Wilcox, Siemens Energy and Toshiba, earning it the title 'The New Energy Capital'. "As a city it's making great strides at bringing in new industries," said one associate. "Lots of companies are relocating here, and the economy is really diversifying. I definitely get the impression it's on the up and up – they're building a new railyard and expanding the airport as well." With that growth comes an increased need for legal services of many different kinds – good news for local lawyers.
This isn't all that commends a legal career in Charlotte, however; there's also the "beautiful weather, great travel opportunities and great universities," a local source pointed out. The city has all the amenities one might expect: "Plenty of shows, plays and art museums. And lots of upmarket stores like Armani and Chanel. The restaurants really are fantastic too." The cost of living is low, with one associate enthusing: "On a BigLaw starting salary you can live like a king in Charlotte! Join the best athletics club, eat out every night and even afford to drive around in a brand-new BMW!" Another thought: "If you work in a regional office here of a firm with a global presence, you get the best of both worlds. It's easy to maintain a work/life balance, and you get to draw upon resources from all across the world." Our sources were all of the opinion that "the city is definitely recovering from the hit the banking sector took in 2008. Right now, Charlotte is hiring!"
Welcome to Miami
Miami was founded in 1896 and grew rapidly. The late 20th century, following the Cuban Revolution and upheaval across the Caribbean and Latin America, saw an influx of wealthy Cubans and others from the region. Today, Miami is a multicultural and colorful international, financial and cultural center whose growth has outpaced the national average in the past year. As a result, the city has continued to attract a wide range of businesses and corporations from around the world, and household names like American Airlines, Office Depot and Motorola all have their headquarters here. Miami is very closely intertwined with the Spanish-speaking nations of the Caribbean and Latin America, and it has a very large population of native Spanish speakers, second in size only to El Paso, Texas. Many multinationals have taken advantage of these language skills and ease of access and established their Latin American headquarters in the city, including Western Union, Microsoft and Canon.
As a result, Miami has developed a very diverse professional services industry – perfect for an aspiring attorney seeking a varied and challenging career. According to an associate at Holland & Knight, "Miami is THE legal city in Florida. The reason is that it's culturally vibrant and very international – especially because of the Spanish-speaking influences." The city is a thriving trade hub, with the Port of Miami and Miami International Airport some of the busiest ports of entry in the country. Tourism also sucks in money, and one in seven of the world's cruise passengers sets off from Miami.
Putting down roots
South Eastern natives could not speak more highly of the atmosphere and working culture common to firms and offices in the region. As one associate explained: "We're expected to cope with complex matters and to produce great work, but there's more of a balance. No one's working an 80-hour week like some in New York. I think possibly it's something to do with that traditional Southern hospitality. It's really just an ability to relate to others and to understand where they're coming from." Also, being based in a smaller urban community means that being an attorney still carries the kind of weight more common a century ago. "As a lawyer you're a well-respected member of the community. This carries a certain level of prestige though also big expectations."
This sense of community and pleasant atmosphere often makes it easier for associates to stay at a firm long-term. Employers "expect you to work hard and put the hours in, but they know family is important and respect that. They allow you to reach your own balance," said one associate, while another told us: "I work with a lot of parents and, say, if their kid had a soccer game then, barring the imminent closing of a major deal, they can get there and log back in later when it suits them." Our sources felt the emphasis is "definitely on the long-term. They want you to stay and put down roots. The scales tip in favor of people staying put for the seven or eight years it might take to make partner, rather than heading up and out."
So, you're set on a career in the South East. What next?
"You really need to be able to demonstrate a commitment not just to the law and the firm, but to the city you plan to be based in," thought our associate sources. "Firms here want people to stay, not head off after a few years." In order to demonstrate you're serious about a certain city, it "would be best to attend law school in that state – unless, of course, you're at a top-tier firm elsewhere." One associate urged applicants "to summer down here at a law firm or intern in another local industry – either is very attractive to firms. Explore other options as well, such as clerking or pro bono work. It will really give you a chance to see what we're all about and why people love it here so much!"