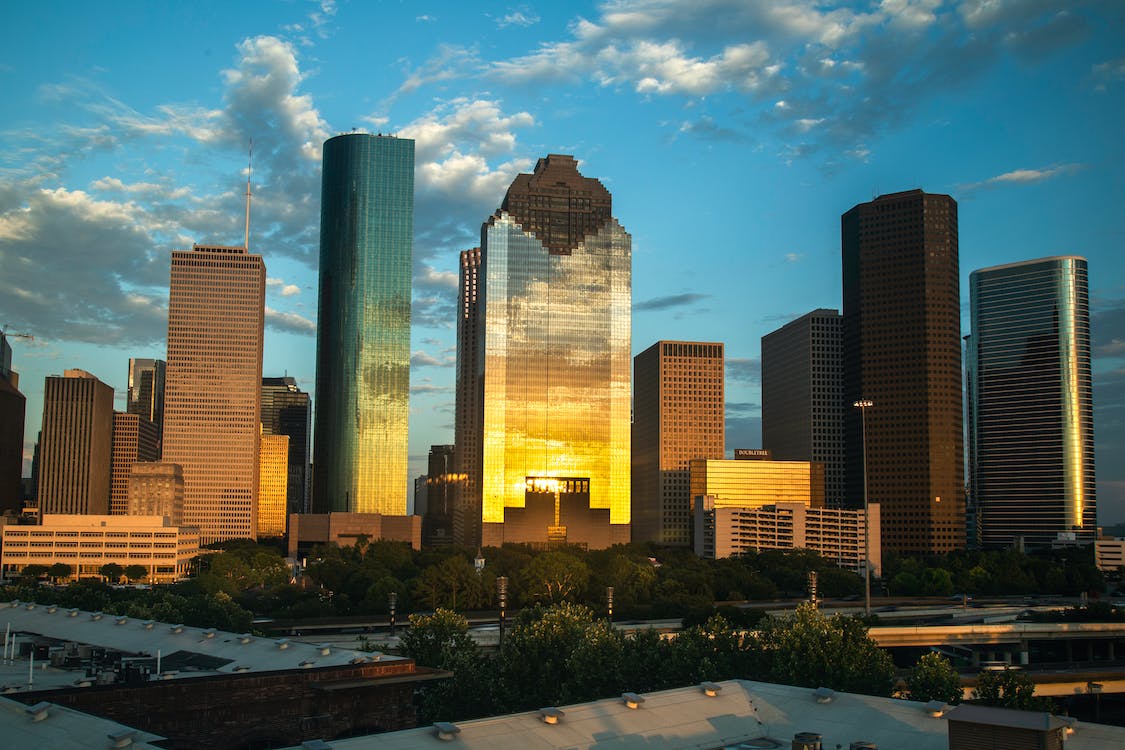 Recruiters at Lateral Link and a Texas-based partner tell us why "there's a little bit of something for everybody" in the Lone Star State.
If there's one thing we all know about Texas, it's that it's huge. 268,000 square miles, in fact – that's over one and a half times the size of California, and six times bigger than the state of New York. Many assume that Texas is only home to ranches and cowboys, but as Bracewell partner Conor Civins highlights,"a lot of people are attracted to Texas because there's a lot of business opportunity here."
"Despite everything else going on in the economy, we're still seeing so many firms moving to Texas," says Megan Penrod Aghili, senior director at Lateral Link. MoFo, Nelson Mullins and Snell & Wilmer are among the firms that have put down roots in the state for the first time in the last few years, while firms such as Kirkland & Ellis, Quinn Emanuel, Sheppard Mullin, McDermott, O'Melveny, Dykema, Ashurst and Duane Morris (just to name a handful) expanded their presence in the state even further with new office openings. In other words, Biglaw's pretty comfortable in Big Texas.
The big three
Houston, Dallas and Austin are the three main legal hubs that see most of the lateral activity in the state. "Each city has a different flavor to it and a different slate of opportunities," says Civins, and because of this, it's not as common to see lateral movement across cities. Industries and practice areas differ so much, meaning it can be harder to find comparable work when moving across cities. The folks at Lateral Link typically see more lateral movement coming into Texas from outside the state, according to senior principal Wendy Boone Jaikaran, "unless they're moving to Austin, as it's cool, fun and trendy" – and a growing tech hub to boot.
Most of the oil and gas work that's synonymous with Texas can be found in Houston. It's a hotspot for all things energy and, although renewables are definitely on the rise, the oil and gas sector isn't going to shrink any time soon. Houston offers a variety of contentious, transactional, regulatory, and environmental opportunities, often revolving around the energy sector. The scope of the work can be hugely international as it brings in clients from around the world. What's more, Houston's a port city so, with ships and cargo going in and out, there's a significant maritime presence.
"A number of Biglaw firms have opened offices in Austin recently because of the tech space."
A bit further north in Dallas, on the other hand, you'll find a huge variety of corporate headquarters, and a breadth of practices to match. Real estate and healthcare thrive here, but it's also known for banking and finance. Austin's the smallest of the three, but it's "a funny little bubble of tech and IP," according to senior director Kelly Rizzo. Wendy Jaikaran tells us it's been booming over the past year and a half, and "a number of Biglaw firms have opened offices in Austin recently because of the tech space" – you can count MoFo, Ashurst, O'Melveny and McDermott among that number. Civins, who works in Bracewell's Austin office specializing in tech-related IP and commercial litigation, explains that there are a bunch of tech companies setting up shop in the city: "There are Austin-based traditional players like Dell, Silicon Labs, and Cirrus Logic, and the technology startup culture is also strong. Additionally, there are tech giants that have put large bases of operation in Austin over the past several years, such as Apple, Google, Facebook, Tesla and Oracle."
Let's get down to business
So Texas has tech, energy, and international work, but what kind of firms will you find here? According to the recruiters at Lateral Link, Texas has a little bit of everything. Biglaw firms are moving in, and Texas-born firms are now approaching Biglaw size. "Almost all the Amlaw 50 to 100 are represented here, but we also have great midsized firms," Rizzo explains. There are even a bunch of boutique firms across the state, many of which specialize in litigation.
"The firms in Texas have done a good job of growing slowly and with intention, so when we do a see a dip, the layoffs aren't as pronounced."
Interestingly, senior director Stephanie Gallo notes that Texas is "strong and steady," and doesn't get hit hard by changes in the economy. "The firms in Texas have done a good job of growing slowly and with intention, so when we do a see a dip, the layoffs aren't as pronounced," Penrod Aghili tells us.
Furthermore, while Texas used to be oil heavy, the work is now so diverse that "if there's a dip in one sector, it's not reflected in all the other sectors." Civins himself observed this in his practice during the pandemic: "I was handling matters going into the pandemic and handled new ones during. The only observable effect I saw was that we weren't going to the courthouse in person, and that pushed some schedules back. But we were back to business as usual with a trial in Waco by April 2021."
Everything's bigger in Texas!
"There's a little bit of something for everybody!" recruiters agreed when asked why laterals move to Texas. People often think you can only find complex work on the East and West coasts, but Texas boasts a similarly diverse range of work. In fact, Gallo explains that Texas doesn't get stuck in a sector, like New York with banking, and California with tech. "It's not only diverse, but good at pivoting as well," she continues.
"You can buy a four-bedroom for half a million and put in a pool!"
But what really seals the deal is the compensation. Many regional, national, and even boutique firms in Texas still offer Cravath-scale compensation, but your money goes a lot further in Texas. First off, there's no state income tax, which can make a big difference if you're still paying off student loans from law school. Although Austin real estate prices are jumping due to the recent influx of business – "I wouldn't mind it slowing down a bit!" Civins quips – living in Texas is generally more affordable than it is in coastal cities. Plus, as Wendy Jaikaran points out, "you're not living in tiny townhouses or condos, you can live in beautiful, big, spacious homes," so you're certainly getting more bang for your buck. Penrod Aghili adds, "you can buy a four-bedroom for half a million and put in a pool!"
Texas living
Something else that sets Texas apart from the coastal markets is "there's a different mindset about work and having personal time with your family," says Rizzo. Penrod Aghili adds: "A lot of networking happens in the school systems, and people talk about going to their kids' baseball games and coaching their teams."
This mindset translates into law firms' policies to take care of attorneys with kids. Rizzo recalls how one firm "talked about how they weren't putting a return-to-work policy in place as they wanted to make sure they were supporting female associates and partners. Until childcare was more stabilized post-COVID, the firm didn't want to force anybody back into the office, as the setup is often more unfair to mothers than fathers." More informally, lots of firms host things like Saturday carnivals or Christmas events where the whole family is invited.
"You hear all different languages in Houston."
That's not to say that marriage and kids is a prerequisite to lateralling to Texas. The recruiters tell us that the opportunities in Texas also attract a lot of untethered young people from all over the world, so "you hear all different languages in Houston" (again reflecting the internationality of the oil and gas sector).
And despite some of the media coverage Texas gets politically, it's ranked the second most diverse state in the country according to World Population Review. Law firms in the state have come a long way when it comes to representation, and Rizzo appreciates how "we're starting to see the cultural makeup of firms accurately represent the cities." DEI committees and initiatives put in place by Texan firms have made this possible, to the extent that Wendy Jaikaran has noticed that "the majority of my placements over the past 12 to 18 months have been diverse attorneys."
Texas's growing diversity means that the cultural scene is thriving, and Rizzo tells us "there's no cuisine you cannot find in Houston! It has more restaurants per capita than any other city in the nation." Breakfast tacos and margaritas topped the list of local favorites among our interviewees. They also lauded the amazing local music scene, great museums, and lots of outdoor activities. Given its size, "we have everything here: mountains, deserts, beaches and forests," says Rizzo. As for Civins, "I love being able to work in the town I grew up in, and I continue to go to Texas football games. Austin still has some of the benefits of a college town, but now with all the opportunities that come with having all kinds of businesses and companies."
"We're shedding that conservative work culture in Texas."
Overall, Texas law firms have a "softer" culture that comes with being in the South, according to Gallo.  "We make an effort to meet and talk relatively frequently," says Civins, "and I think we feel more invested in each other." Work life is "slightly slower pace" and "everybody knows each other," according to Rizzo. Austin is the most laidback and, in true tech fashion, "a suit does not apply for the most part." Dallas would be the most buttoned-up, but Gallo assures us that across Texas you'll typically find "people smiling at each other in the hallways, and going out of their way to ask how your weekend was. That's the fabric of the people here in Texas: friendly, outgoing, and genuine." Gallo continues, "firms used to get a bad rep for being stricter and more old-school. With people migrating here and the post-pandemic embracement of hybrid working, we're shedding that conservative work culture in Texas." Lateral Link recruiters couldn't think of any Texan firm that's 100% back in the office, and Civins agrees that flexible working is here to stay.
Top tips for laterals
There was a period during the pandemic where lateral expectations eased up, and for the past few years, firms "couldn't gobble up enough juniors!" However, our interviewees agreed that the window of opportunity has passed, and firms' high expectations are very much in place. Recruiting trends in Texas tend to follow the rest of the country, so about 80% of postings are for mid-levels. The recruiters at Lateral Link suggest clocking up at least two years of experience before lateralling, and according to Penrod Aghili, "anywhere between your first and fifth year is kind of a sweet spot for associate lateralling. It's most strategic to move before your fifth year." Although each firm has a different fiscal year, laterals will find the move a lot easier if they're not waiting on a bonus. Instead, aim to time your move around the busy hiring periods from January to spring, and fall to the holiday period. Gallo advises, "Start planning in the summer and over the holidays. That way, when the busy recruiting times hit, you're ready to hit the ground running."
"Firms are looking for good grades, top schools, and experience from a reputable large law firm," Wendy Jaikaran summarizes. That last criterion is noteworthy, as it's now trickier to get into a top Amlaw firm if you haven't got experience at a peer firm. Although Ivy Leagues are always in demand, schools in Texas get a lot of credit, too. For instance, Houston likes University of Houston grads, and SMU alumni do well in Dallas.
"Whether you've got family, friends, or went to school here, any tie you can make will give you a competitive edge."
Everyone we spoke to at Lateral Link agrees that showing ties to Texas is crucial: "Whether you've got family, friends, or went to school here, any tie you can make will give you a competitive edge." It's good to develop some kind of link to Texas during your search efforts, and Civins advises prospective laterals "to be specific about where they want to be and a particular venue they're looking at."
However, if you are looking to move to Austin, be aware that it's the most challenging area to lateral into. Penrod Aghili suggests, "if you ultimately want to get there, be open-minded to Dallas or Houston as well. Once you're in Texas, it can be a lot easier to get to Austin."
Also, if making partner is at the top of your list, it's getting harder to do so at the top Biglaw firms, and probably the most challenging in a specialist, satellite Texas office of a top-ranked Amlaw firm. Your best chance is at a big regional full-service firm or a home-grown middle market firm, at least two years after lateralling. Rizzo notes that "people have a better chance of making partner if they lateral than if they stay at the same firm from law school. The expectations are set out at the lateral interview process from both sides and, because it's laid out early on, they have a better chance at staying on that track."
Lateral Link recruiters went into more detail on how to add value to your application as a prospective lateral, and "would encourage people who live out of state to find someone on LinkedIn who moved here and ask them why they did." Rizzo recommends you leave the stereotypes behind: "People have ideas about the horses, cowboys and boots, but that stereotype is a thing of the past now, particularly in the major cities." However, even though it's not typical for everyone to wear cowboy boots to court, you might still see it occasionally!
---