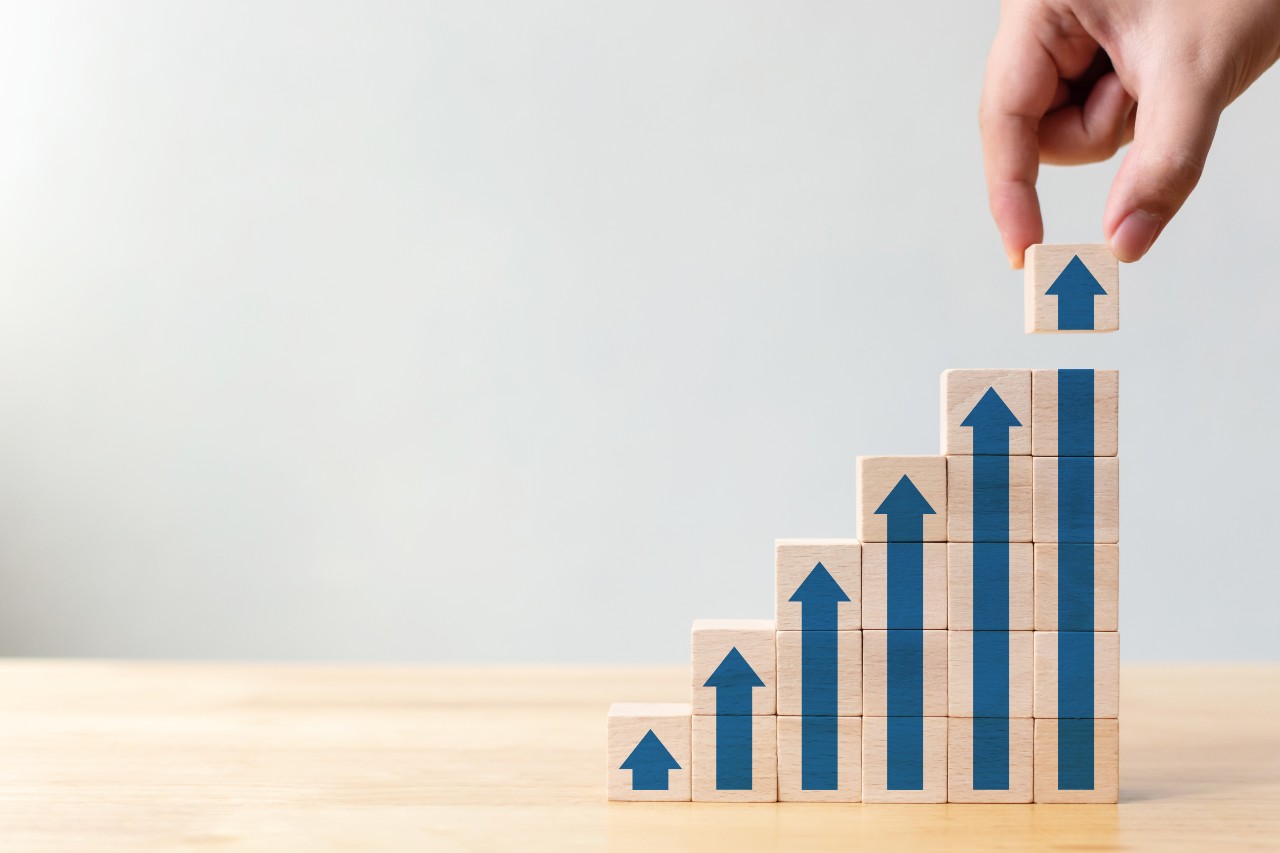 Get the lowdown on career opportunities in three practices that are taking off in 2022.
When the legal recruitment market has never been busier, "an attorney who may not have had much negotiating power previously has suddenly found themselves able to ask for a lot of things," says Isabel DuPree, director at VOYlegal. Whether it's a better title, higher compensation, your assigning bonus or premium benefits, "2022 is the year candidates have more leverage than we've seen in a long time," says VOYlegal director Lauren Wu.
This also means firms are "fighting tooth and nail to keep talent in a way we didn't see before. It actually shocks candidates a bit," explains Wu. We heard at the most recent NALSC symposium that some firms are upping their referral bonuses to encourage associates to refer candidates – one firm had upped it to $50,000.
Ask any recruiter and they'll tell you it's busy in near most every practice area right now. As such, "clients have point-blank told us that they will retool someone that has a complementary practice because they recognize there are not enough people in a given area," says Wu. With that in mind, let's take a closer look at three practice areas seeing a shake-up in 2022.
Regulatory, white collar & investigations
Wu tells us that the Biden/Harris administration has increased the focus on regulation and investigations: "We knew that in 2021 and we continue to see the effects of that in 2022." This is leading a lot of companies to "create gameplans in advance."
Bill Michael co-chairs the trial practice group at Greenberg Traurig. He's been in private practice for the last 20 years – before that he spent ten years as a federal prosecutor and another ten years "in the military as a lawyer and commanding a team with the US Special Forces." In his words, much of his practice involves avoiding and navigating "the kind of litigation matters that keep corporate general counsel up at night."
On the state of the regulatory and investigations space in 2022, he says work increasingly "falls into crisis management." He once received a call in the middle of the night from a hotel management company that notified him of a terrorist attack occurring in one of their hotels in Mali. While not an everyday example, it highlights the fact that an investigations lawyer's job starts "in the immediate moment of a crisis: alerting insurance and figuring out what to do about media, about family members of guests and employees, and putting in place psychological counselling for when it would end."
"Things go viral quickly and can have a significant impact on a company's reputation and thus its market capitalization."
These measures lay the foundation for the "inevitable internal and external investigations that take place to determine exactly what happened and make sure remedial steps were put in place to minimize the risk of this happening again at another location." This is where the more traditional aspects of investigations work come into play, including "working with law enforcement and intelligence companies around the world on these investigations."
The Biden/Harris administration has specifically put a focus on anti-corruption globally, meaning companies need to "make sure they're complying with the obligations a company has worldwide because officers have a fiduciary duty to take remedial actions." On one of his cases in China, Michael has to simultaneously "make sure we're not violating Chinese law as we do that investigation, whilst also navigating issues surrounding government agencies here in the US that are involved." There's also the extra element of "ensuring appropriate disclosures are made to the public under the securities laws in order to maintain integrity in the marketplace."
Changing regulations around the world also need to be taken into consideration, whether it's Brexit-related policy changes, new anti-corruption measures in Brazil, or strict data privacy laws in the EU or elsewhere. Michael says the practice as a whole has "become much more collaborative globally, which has opened up bigger, more complex cases because many of these are now cross-border issues."
He's currently seeing "a lot of companies seeking to go into Africa where corruption has historically been a problem." Mining and infrastructure companies opening operations in countries across the continent "are going to face a lot more corruption investigations in the near future."
There are also "many more social pressures on companies with ESG [Environmental, Social, and Governance criteria]." Michaels tells us that social media is a "very, very powerful tool that can either help send the right message out or be used against a company. Things go viral quickly and can have a significant impact on a company's reputation and thus its market capitalization." He's seen it happen. "I had a company whose valuation dropped approximately $3.5 billion overnight because it had an enforcement action take place against it."
It can also have an impact on regulators. "If they're seeing a lot of bad media on a topic or company, they may open investigation," says Michael. "And furthermore, they may consider that they have to resolve the case in a stringent fashion because otherwise the public, mainstream media and social media will create a backlash on them for being too soft."
"You have a lot of different competing interests – it's not just what's right in front of you."
This means that regulatory and white-collar lawyers have to help their clients play "a game of three-dimensional chess. It's not just the plaintiff suing, it's also the regulators looking at this issue and deciding whether to come in with an investigation, which can in turn influence the underlying lawsuit. You have a lot of different competing interests – it's not just what's right in front of you."
Associates looking to enter the space right now would be well served by former federal prosecution experience, "because of the gravitas that comes with that experience. Having done it at a national level on the government side allows you to really help companies when they are undergoing that experience." Former federal attorneys are desirable because there are "commonly more trials done on the criminal side by federal prosecutors than in general civil litigation," so associates with this background will have "more experience in the courtroom than a normal civil litigator of the same number of years' experience." Getting experience in court is the best way to position yourself for a move into the white collar, regulatory and investigations market.
Healthcare
Regulatory work brings us into the healthcare space. At Greenberg Traurig, Michael takes on a lot of healthcare defense work with clients such as medical device manufacturers and hospital systems – "because it's a highly regulated industry and the government investigates them quite a bit." The healthcare space is often emotionally charged, which means there's also "a lot of media attention – it's all about how you maintain credibility with your patients and balance that with the litigation risks knowing that it is likely that people are going to sue you regardless."
"Healthcare in particular is busier than we've seen it in a long time and it's not slowing down." 
DuPree adds that "healthcare has blown out on the transactional side too," with a lot of deals in the traditional healthcare, life sciences and pharmaceutical spaces. "That can fuel regulatory work too, such as antitrust reviews. Antitrust is currently through the roof because deal work is through the roof as well." The uptick in healthcare transactions work is stemming from a huge rise in M&A work in general during the early stages of the pandemic. "Healthcare in particular is busier than we've seen it in a long time and it's not slowing down," says DuPree.
Wu elaborates that the specific growth in healthcare during Covid "is because the pandemic created a scenario in which people realized there is so much potential growth in healthcare, for example with digital health and telehealth." When growing into new areas and technologies, companies need to make partnerships, "and M&A is the best way to make those partnerships." In particular, private equity companies are finding that the healthcare space is an "area that has a lot of potential for disruption, change and growth. Covid forced a shift of mindset that we don't have to do it the way we've done it forever."
Though healthcare litigation hasn't been a gigantic focus in healthcare recently, DuPree states that "where transactions end, litigation will usually follow." Wu adds: "So keep an eye on that for 2023!"
M&A/corporate
Deal volume shattered records in 2021, and M&A is still keeping legal teams busy – thanks in part to the capital that private equity firms need to put to use. DuPree says that private equity in particular is kicking off "in an amazing way." PE firms played a role in early 2020, when there was a lot of uncertainty around the state of the economy. "We had a few months of total silence, and then from a global capital markets perspective, it was like drawing back a rubber band and letting it go."
We spoke to Austin Pollet, a partner at Paul, Weiss who focuses on M&A, largely for private equity firms: "I work mostly in the private investment space with some strategic and growth equity work as well." Based in San Francisco, he does "a lot of tech-focused transactional work, but there's a broad range – I did a deal last year for a fried chicken company." Readers will be pleased to know Pollet and his team were able to get a sample of the fried chicken, "purely for research purposes."
"There are a lot of favorable opportunities out there that private equity firms are well-positioned to invest in."
Pollet reiterates that the private equity M&A boom "will continue for the foreseeable future." One of the reasons it's been so active is that "across all private company investors, PE firms or venture capital firms, there's been record fundraising over the last few years." These investors have a "ton of money to spend, and they're required to put it to use." This is fueling deal-based investments across the board. The busy nature of the market fuels exponential growth. "There are a lot of favorable opportunities out there that private equity firms are well-positioned to invest in," says Pollet. "PE deals lead to more PE deals. The market's busy, and at every turn an investor group is faced with good options – there's a snowball effect."
The sheer volume of hours billed in corporate practices is fueling "a high number of resignations and movement, so there's a huge demand for M&A lawyers," Wu points out. Pollet notes that M&A associates considering a move should prioritize working with great people, as it's a "team sport. That's why I love it. You work with others so much that you need the right team to make it fun and collaborative and add context to the work you do."
Beyond 2022
As we move through 2022, Pollet states that "an emphasis on training, development, mentorship and attorney wellbeing is what will retain top talent," especially as returning to hybrid and in-person work will allow for ample learning and coaching opportunities. This tallies with Chambers Associate research, which shows that attorneys who intend to leave their firm within the next 12 months are more dissatisfied with their firm's culture and diversity & inclusion efforts, rather than compensation. Wu summarizes that "if you have in any way been unhappy about something in your work, 2022 is the year to try to fix that."
April 2022, Sal Francis Morton
---